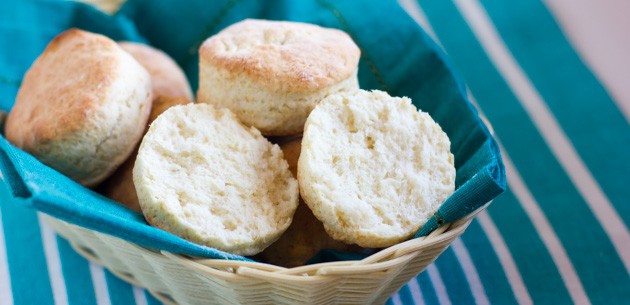 Every time I make a batch of buttermilk biscuits, the family hovers around the kitchen. The moment I pull them out of the oven, they are all there, like vultures wanting them while the biscuits are still warm. I can't blame them though because buttermilk biscuits are best hot and freshly baked. Spread some butter and jam on them while they are warm and you may need to make another batch right away. Buttermilk biscuits are great for breakfast, brunch and even dinner. Pour sausage gravy on them, dip them in some soup or chili, or just have them on their own with a cup of tea, these biscuits are light flaky and delicious.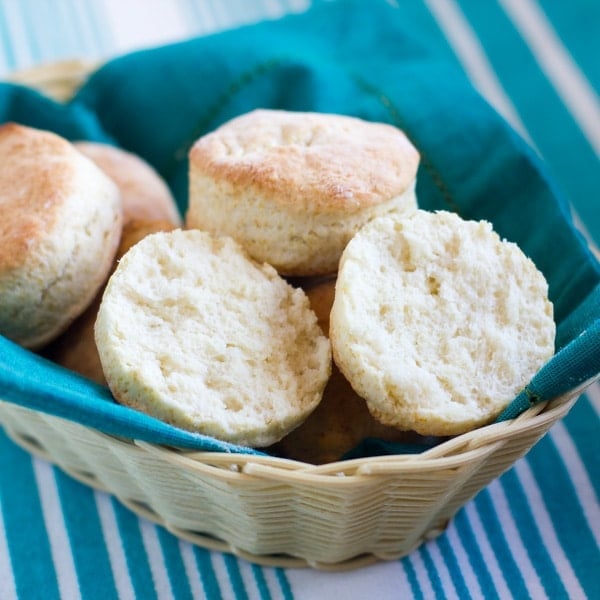 Buttermilk Biscuits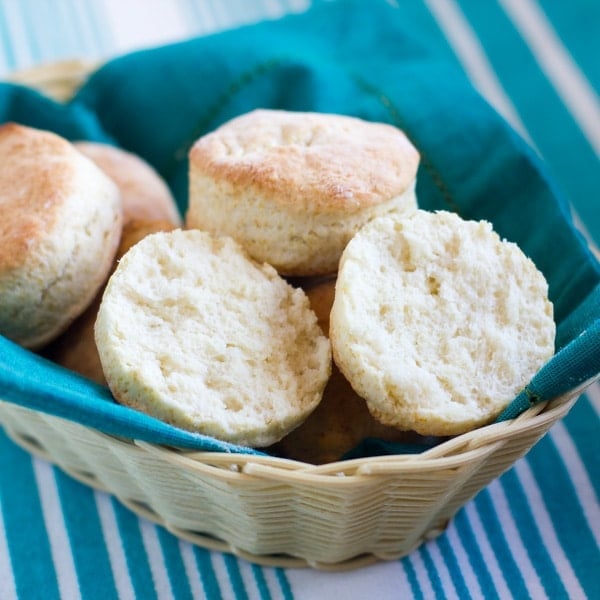 Print
Servings: 8
Ingredients
2 cups flour
1 1/2 tsp baking powder
1/2 tsp baking soda
1/2 tsp salt
1/2 cup cold butter , cut into small cubes
3/4 cups + 2 tbsp buttermilk
Instructions
Preheat oven to 400 degrees.

Sift the flour with baking powder, baking soda and salt in a large bowl.

Cut in the butter using a pastry cutter.

Pour in buttermilk and gently knead together with your hands. Do not over knead or else the biscuits do not rise much.

Pat onto a floured surface into a circle about one inch thick.

Using a biscuit cutter or a wide glass, cut out biscuits.

Place on a cookie sheet. Bake for about 16 minutes or until they just start to brown.

Cool on a wire rack.