These bite sized sweet treats are always a big hit. Made with melted chocolate, mint and crushed Oreo crumbs. They are so good!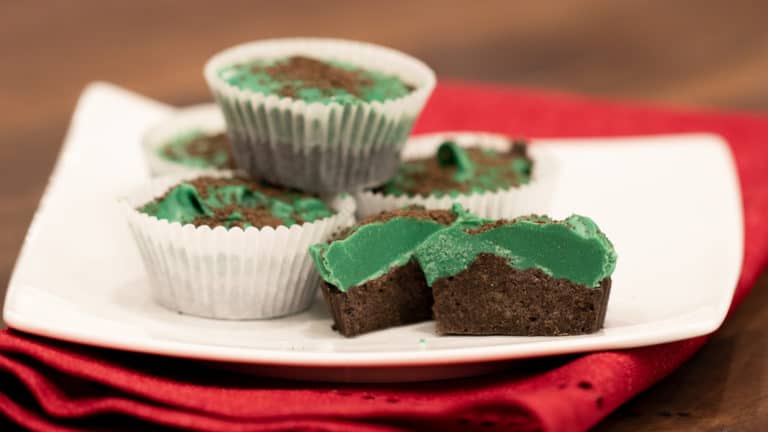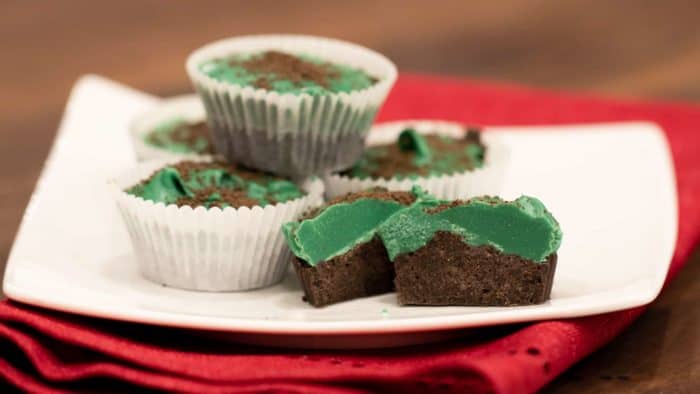 Last year I added some chocolate candy cups to my collection of Christmas baking. I made chocolate peanut butter cups, chocolate with almonds and dried blueberries (recipe found here) and these chocolate mint Oreo cups.
They were all a huge hit and were gobbled up very quickly. My three kids loved them all but the chocolate mint Oreo cups were their favourite. They, like me, love the combination of chocolate and mint and the crunch of the Oreo crumbs provides a great texture for this bite size treat.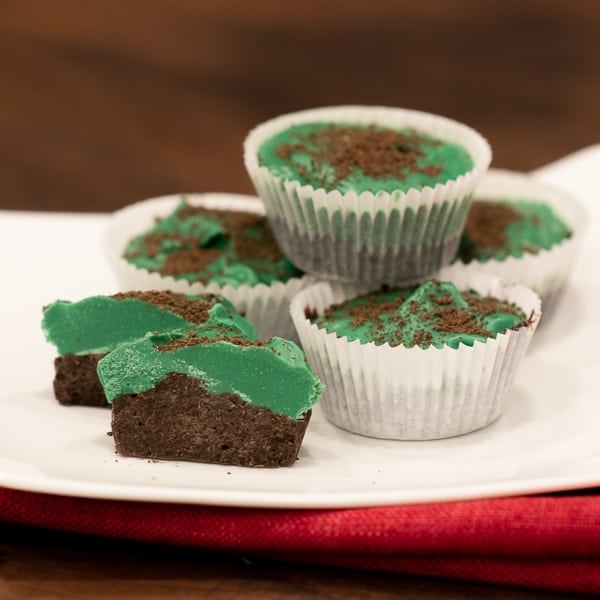 To make these, I used Wilton Candy melts. For the chocolate base it is possible to use chocolate chips, but it would be recommended to add 2 tbsp of butter to the chocolate while it is melting.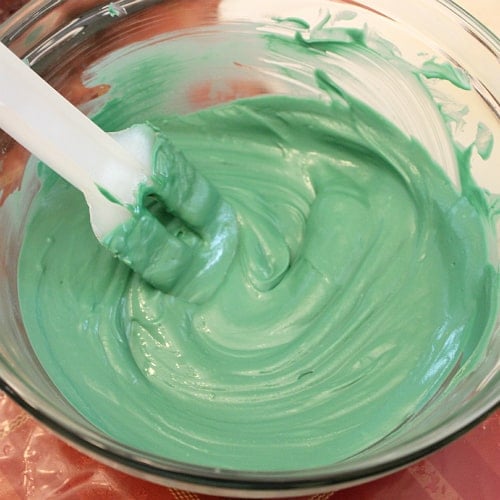 Melt the candy melts in a glass bowl over a pot of boiling water.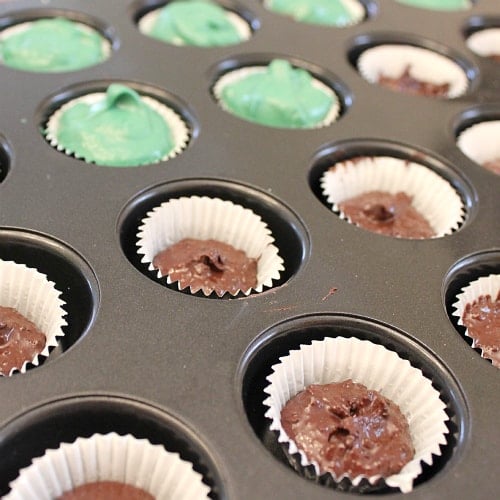 The bottom layer, stir in the Oreo crumbs after the chocolate has melted. Carefully spoon some into each candy cup liner. Let cool completely.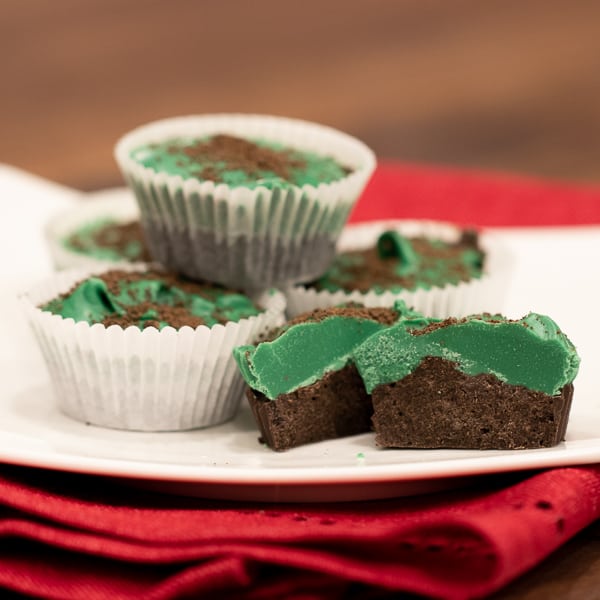 Once the bottom layer of the candy cups has hardened, it is ready to add the top layer. After the green layer has been spooned into each cup liner, I like to sprinkle a little bit of Oreo crumbs on top.
Chocolate Mint Oreo Cups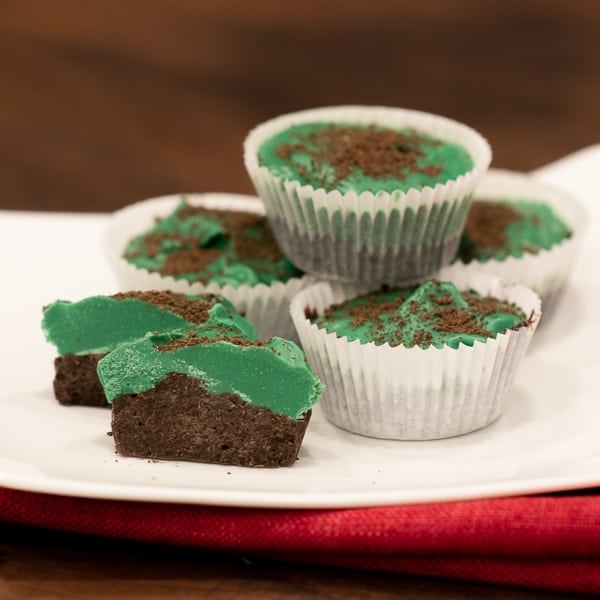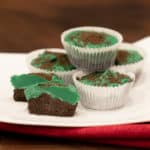 Print
A chocolate mint candy with an oreo crumb crunch. Using Wilton candy melts, they are a snap to make and are a great treat to have during Christmas or any time of year!
Servings: 48 candy cups
Ingredients
2 1/2 cups chocolate melts
1 cup oreo crumbs
3 cups green candy melts
1/2 tsp pure mint extract
48 candy cup liners
3 tbsp oreo crumbs for topping
Instructions
Put the chocolate candy melts in a glass bowl. Rest the bowl on top of a pot half filled with water. The glass bowl must be large enough that it rests on top of the pot and is not touching the water at all. Bring the water to a low boil. Stir the candy melts until melted and smooth.

Stir in the Oreo crumbs and spoon into the candy cup liners so that they are about half filled.

Melt the green candy melts in a glass bowl using the same method as the chocolate melts. When the green candy melts are melted and smooth, stir in the mint extract.

Spoon the green candy melt into the cup liners filling them to the top. Sprinkle with the remaining Oreo crumbs.

They will harden as they cool