Candy Cane Marshmallow Pops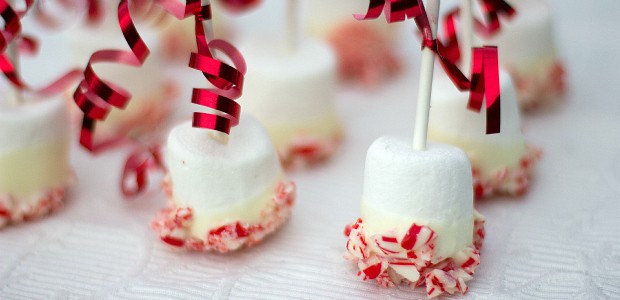 Looking over my list of baking so far in the 24 Days of Christmas Baking I discovered that I needed something fun for the kids. Each year I like to make a couple treats that are totally for the kids. So, I made these Candy Cane Marshmallow Pops and immediately the kids wanted to try one. I don't know if it was the marshmallow, the bright colours of the crushed candy cane or that they are sitting on a lollipop stick, but the kids flipped when they saw them. I must admit that the kid in me wanted to eat one as well! Super easy to make these are an awesome addition to any holiday sweet tray.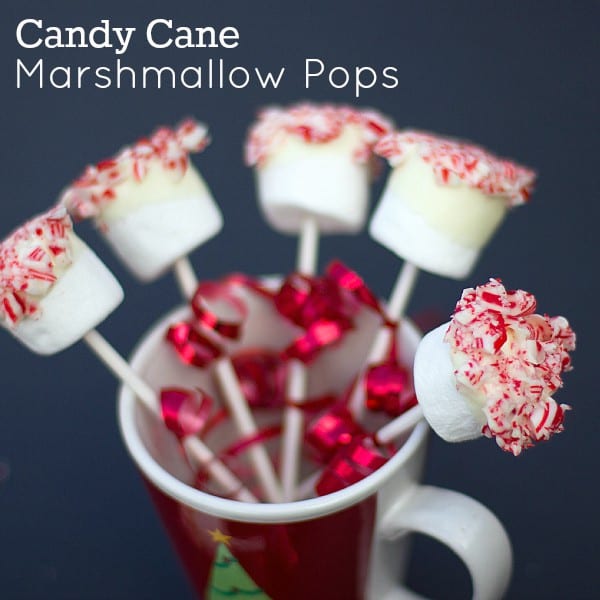 Candy Cane Marshmallow Pops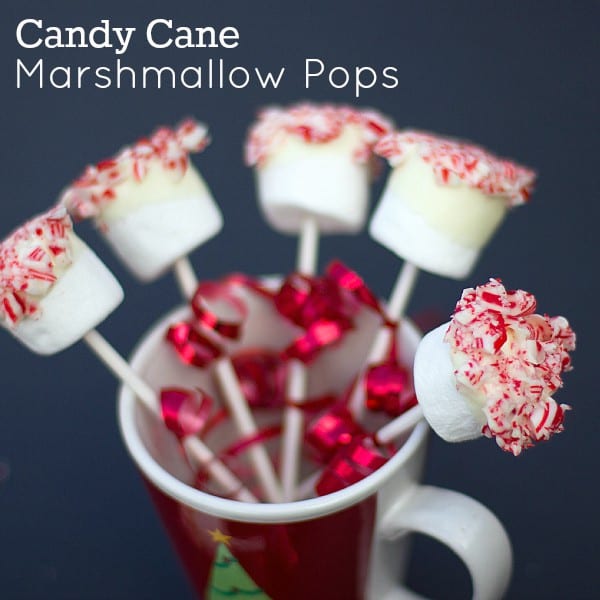 Print
Servings: 16
Ingredients
16 marshmallows
8 peppermint candy canes
1/2 cup white chocolate candy melts
16 lollipop sticks
Instructions
Stick one lollipop stick in the centre of each marshmallow, making sure you do not go all the way through.

Place candy canes between two sheets of wax paper and bang with a hammer or meat mallet until they are in fairly small pieces. Place the crushed candy canes in a shallow dish.

Melt candy melts until smooth.

Dip the marshmallow into the melted candy melts about up halfway the marshmallow. Lift it out and let the excess drip off.

Dip the marshmallow into the crushed candy canes. Lift out and rest (with the lollipop stick pointing straight up) on a sheet of wax paper until the candy melts are set.