Saltine Toffee – aka Christmas Crack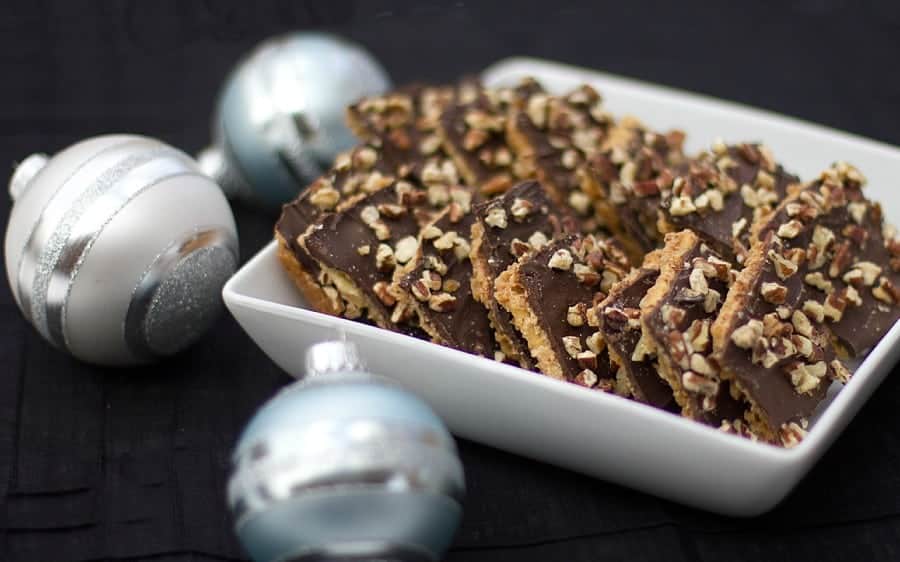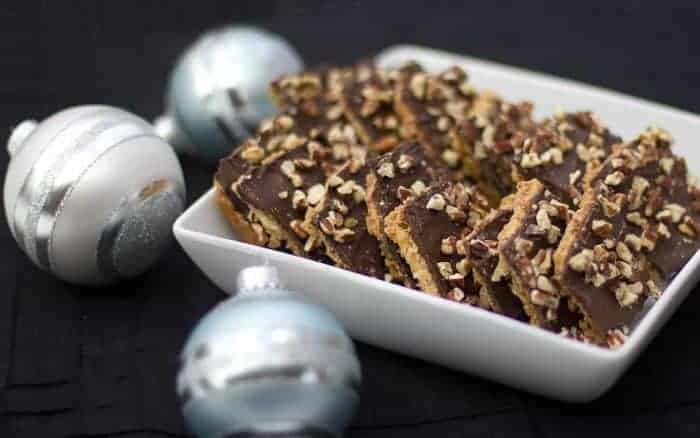 Warning!!
The dessert below is so amazing that there is the real possibility you will be unable to stop eating once you start. With only 5 ingredients, this saltine toffee can be made in a matter of minutes. I love the combination of buttercrunch toffee and chocolate, so these are the perfect salty sweet snack. I remember the first time I ever had these and discovered that there were actually salted top saltine crackers in them. I didn't know whether to be intrigued or repulsed. It seemed odd to have a cracker in a dessert, but after tasting it I learned very clearly that this is a total winner!
Yes, I know that it is Day 5 of the 24 Days of Christmas Baking and I already have 3 that are chocolate and toffee/caramel. It shows you the flavours that I love, but also know that there are plenty of other amazing sweets to come that have a wide range of flavours!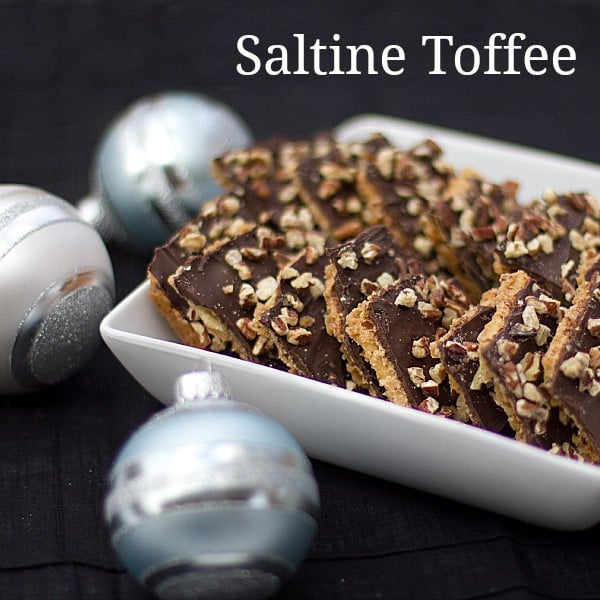 This can be stored in an airtight container for a couple weeks, although, there is likely no way it will last any longer than a day or two. The best way to enjoy these is to keep them in the freezer. I love eating them while they are still cold. YUM! There are recipes for this all over the net. This recipe was sourced from AllRecipes.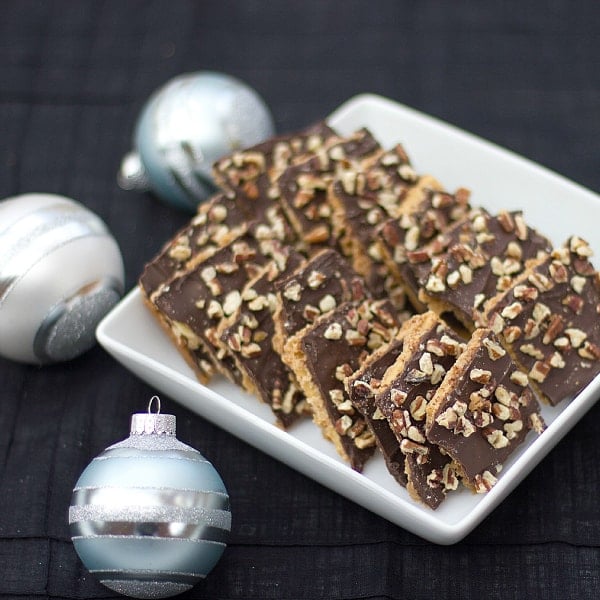 Saltine Toffee Christmas Crack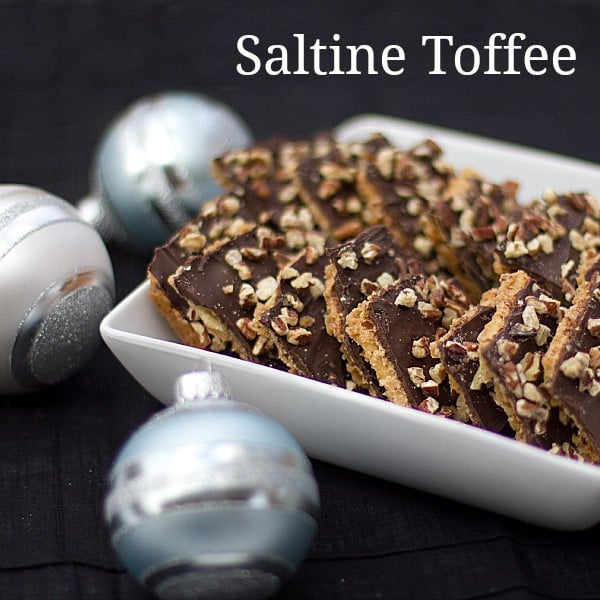 Print
Easy Christmas crack recipe to make and so delicious to eat. Made with saltine crackers, butter, brown sugar, chocolate and pecans.

Servings: 24 pieces
Ingredients
40 saltine crackers - salted tops ( about 1 sleeve)
1 cup butter
3/4- 1 cup brown sugar
12 oz (or 2 cups) chocolate chips
1 cup chopped pecans
Instructions
Preheat oven for 400F.

Line a 15x10 jelly roll pan with parchment paper. Lay the saltine crackers evenly on the pan.

In a saucepan, melt the butter and brown sugar. Bring to a boil and let it boil for 3 minutes. Do not stir it during this time.

Pour the caramel evenly across the saltine crackers.

Bake for 5-7 minutes. Remove the pan from the oven and sprinkle the chocolate chips across the toffee. Let them melt for a few minutes. Using a spatula, spread the melted chocolate evenly across the toffee.

Sprinkle the chopped pecans on the melted chocolate.

Let the toffee and chocolate cool completely. Break the toffee into 2 inch bite size squares.

To store, keep in an airtight container for 1 or 2 weeks or in the freezer for a couple months.