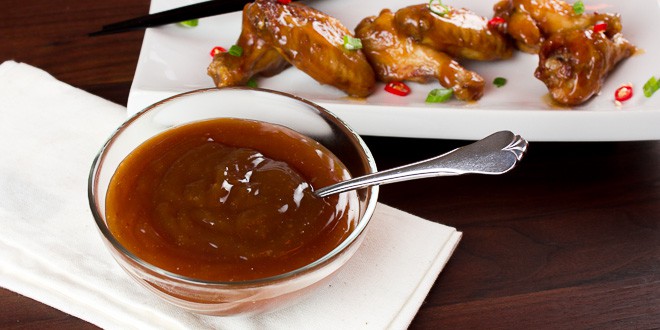 Chinese take out – gotta love it!
I enjoy Chinese restaurant food any day and easily one of my most favorite dishes is General Tso chicken. It has that perfect combination of sweet heat and tang. The glaze covers chunks of chicken that is deep fried in a light batter. Everything about the dish is amazing and I could eat a whole order of it myself. Trust me – I have.
The sauce is surprisingly simple to make and I have most of the ingredients in my pantry. A few of them are specific to Asian cuisine, like rice vinegar and rice wine, but they are all easy to find at the supermarket.
This sauce is great on cubed chicken thighs that have been fried, but I also like the sauce on wings.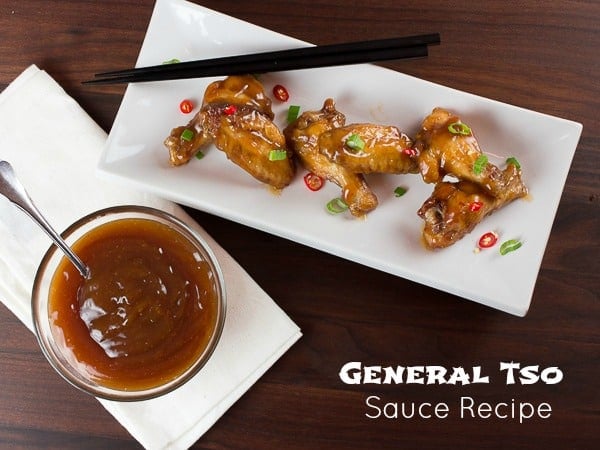 General Tso Sauce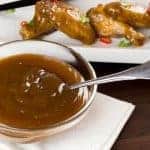 Print
Servings: 1 1/2 cups
Ingredients
1/4 cup light soy sauce
1/4 cup rice vinegar
1 tbsp rice wine
1/2 cup sugar
1 1/2 tbsp sriracha sauce (more if you like it extra spicy)
1/2 cup water
1 1/2 tbsp corn starch
Instructions
Whisk all the ingredients together in a saucepan.

Simmer on medium low heat, whisking constantly.

After about 7-10 minutes the sauce will start to thicken. Remove from heat once it reaches the desired consistency, about 12-15 minutes.