Thai Sweet Chili Chicken Wings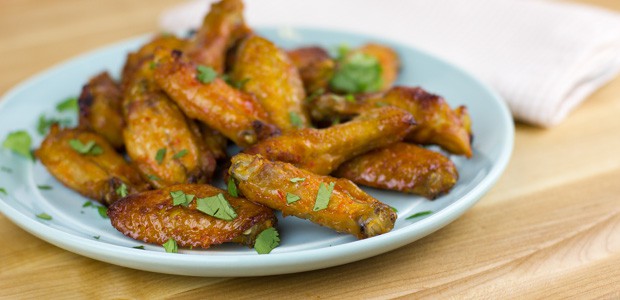 If you look at the trend over the last 2 weeks, you may notice that we like chicken wings. It's true, everyone in the family loves wings and I always try to make new flavor mixtures to marinate, glaze or sauce the wings in. Today's recipe is one of our favorites and it is so simple to make. Thai sweet chili is so popular and it is used in many different dishes. A local pizzeria even has a Thai sweet chili pizza. It works great for these wings and they come out of the oven with an amazing sticky glaze that is sweet and just a little spicy. The main ingredient of the marinade is sweet chili dipping sauce. It is readily available at most grocery stores and is usually used as a dipping sauce for spring rolls.
If you make these, be sure to make enough. They will go quickly as even the kids ate way more than I expected. There are a few other recipes I have made which use a similar cooking technique. I like to make 2 or 3 flavors each time for some variety. Here are some of the other recipes:
Peanut Butter and Jelly Chicken Wings
Apricot Habanero Chicken Wings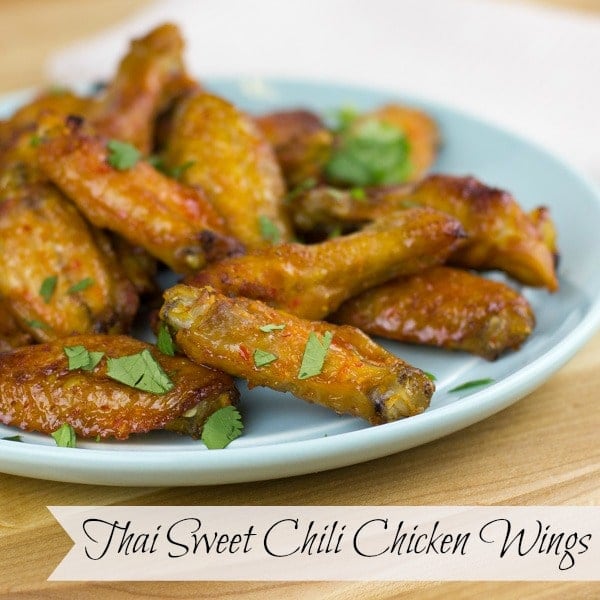 Pulse the ingredients for the marinade in a food processor. Pour the marinade on the wings and toss until evenly coated and leave them in the fridge for at least an hour. Bake in a 375F oven for an hour, turning and basting with the marinade after 30 minutes.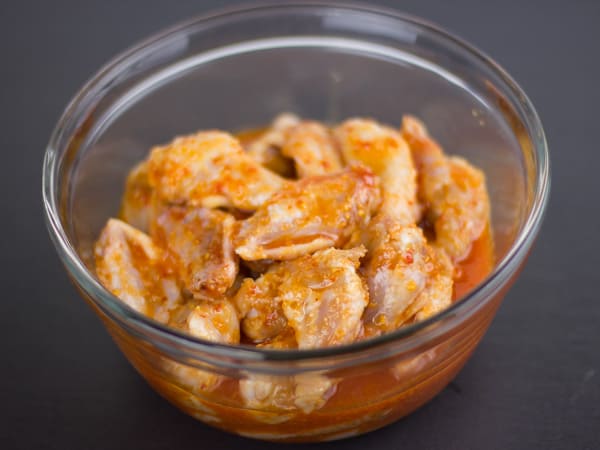 Thai Sweet Chili Chicken Wings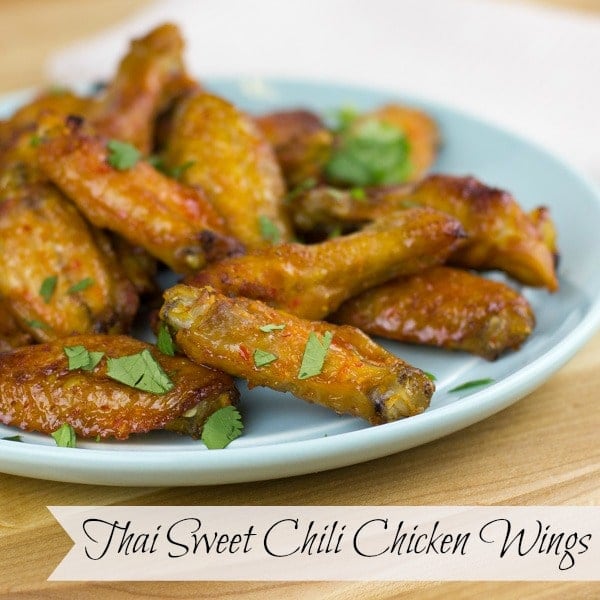 Print
Servings: 4
Ingredients
12-16 whole chicken wings
1 cup sweet chili Thai dipping sauce
3 garlic cloves
1 inch piece peeled fresh ginger
3 tbsp rice vinegar
1/2 tsp salt
1/4 cup fresh chopped cilantro
Instructions
Cut the wings into three pieces: drummette, middle portion and tip. (save the tips for making chicken stock in the future. I keep them in a freezer bag in the freezer for future use).

Place the sweet chili Thai dipping sauce, garlic, ginger, vinegar and salt in a food processor. Pulse until smooth.

Mix the marinade with the cut up chicken wings until evenly coated. Place in the fridge and marinate for 1 to 2 hours.

Place a wire rack on a cookie sheet lined with aluminum foil. Spray the wire rack with cooking spray.

Place the wings on the wire rack and place in a 375F oven. Keep the left over marinade in the fridge for basting.

Cook for 30 minutes.

Remove from the heat and brush the wings with the marinade. Turn the wings over and brush the other side with the marinade.

Return the wings to the oven and cook for another 30 minutes.

If desired garnish with chopped fresh cilantro before serving.