Apricot Habanero Chicken Wings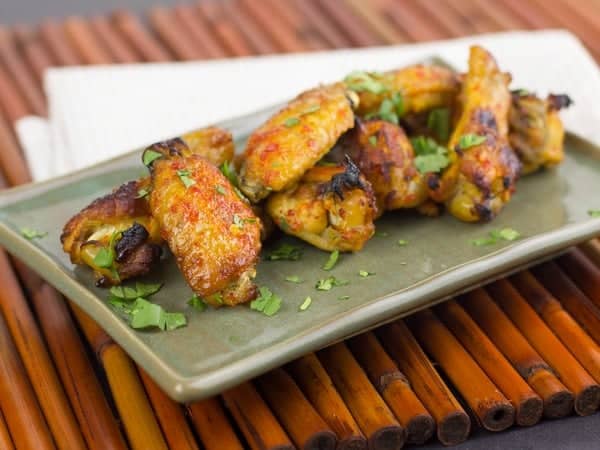 Last week I shared an awesome wing recipe, Strawberry Jalapeno Chicken Wings. They were amazing, but not near as spicy as I expected. The wings I am sharing with you today, however, have a whole lot more punch!
These Apricot Habanero Chicken Wings have the perfect combination of sweet and fruity with some serious heat. Two whole habanero peppers, seeds and all, are used in this recipe. I used apricot jam which works great to create a glaze on the wings while they are baked in the oven. If you cannot find apricot jam, try experimenting with various other kinds.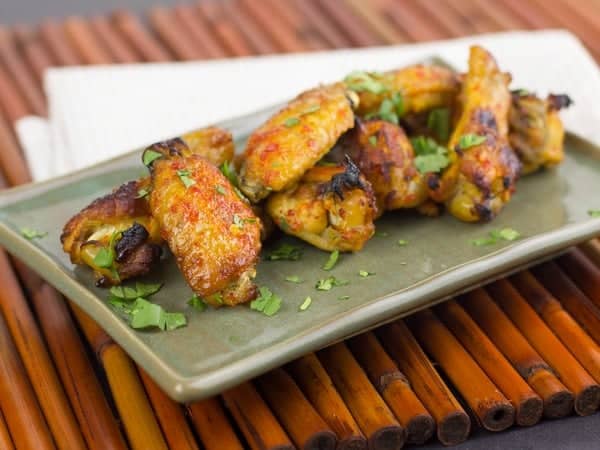 These are baked in the oven on a baking sheet with a rack. The rack lifts the wings off the sheet allowing a more even cooking. Also, the rack prevents the wings from sticking and burning to the baking sheet. You could try grilling this wings, but keep it at a lower heat (350-400F) and consider using indirect heat. A high direct heat on the grill could burn and char the skin on the wings before the meat is cooked through.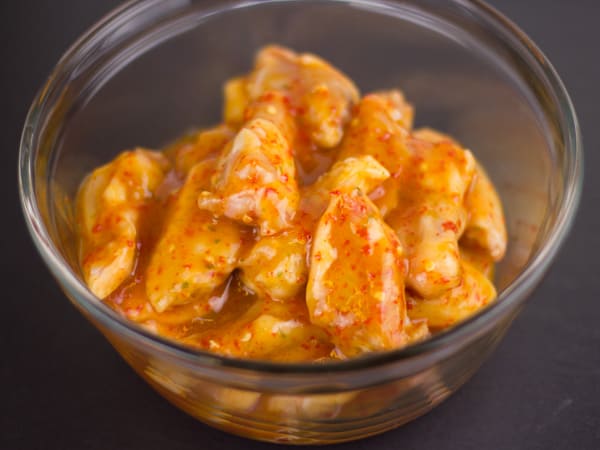 Pulse all the ingredients for the marinade in a food processor. Pour the marinade on the wings and toss until coated. Leave them in the fridge for at least an hour. Bake in a 375F oven for an hour, turning and basting with the marinade after 30 minutes.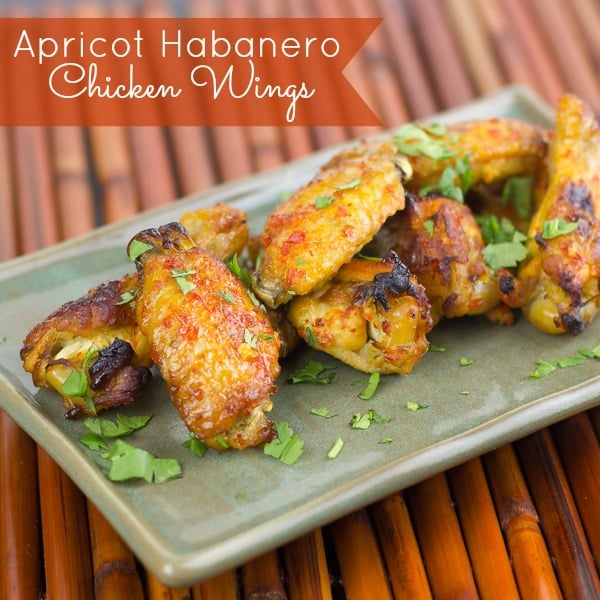 Apricot Habanero Chicken WIngs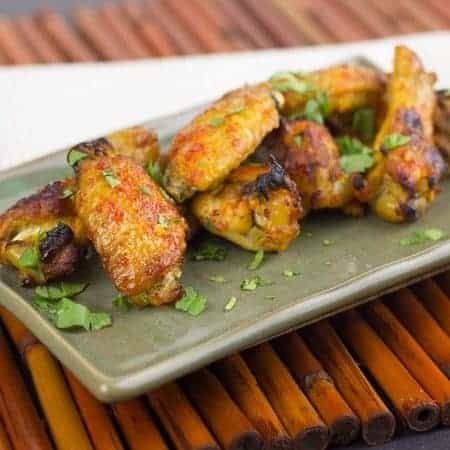 Print
Easy chicken wing recipe using habanero peppers, apricot jam, limes. Bake in the oven or grill on your BBQ.
Servings: 4
Ingredients
12-16 whole chicken wings
1 cup apricot jam
2 habanero peppers with the seeds remove the seeds if you don't want it too spicy
juice of 2 limes
1 tbsp lime zest
1/2 tsp salt
1/4 cup fresh chopped cilantro
Instructions
Cut the wings into three pieces: drummette, middle portion and tip. (save the tips for making chicken stock in the future. I keep them in a freezer bag in the freezer for future use).

Place the apricot jam,habanero peppers, lime juice, lime zest and salt in a food processor. Pulse until smooth.

Mix the marinade with the cut up chicken wings until evenly coated. Place in the fridge and marinate for 1 to 2 hours.

Place a wire rack on a cookie sheet lined with aluminum foil. Spray the wire rack with cooking spray.

Place the wings on the wire rack and place in a 375F oven. Cook for 30 minutes.

Remove from the heat and turn the wings over.

Return the wings to the oven and cook for another 30 minutes, or until the skin looks crispy.

If desired garnish with chopped fresh cilantro before serving.