Apricot Habanero Chicken Wings
These baked chicken wings are very easy to make. The sweet heat has a tropical flavour and they are perfect for a game day snack!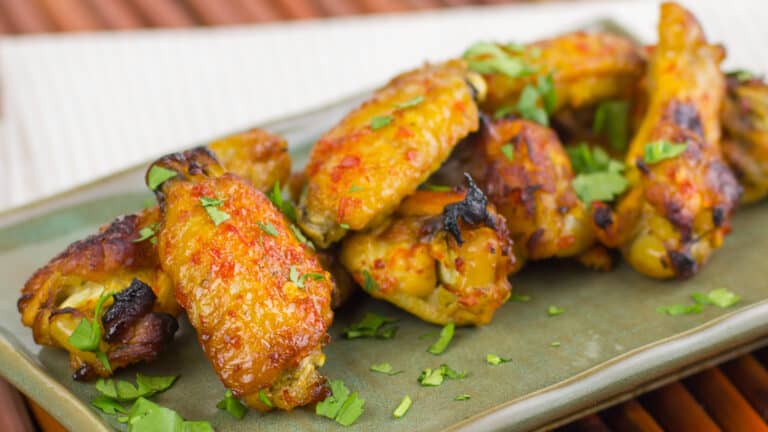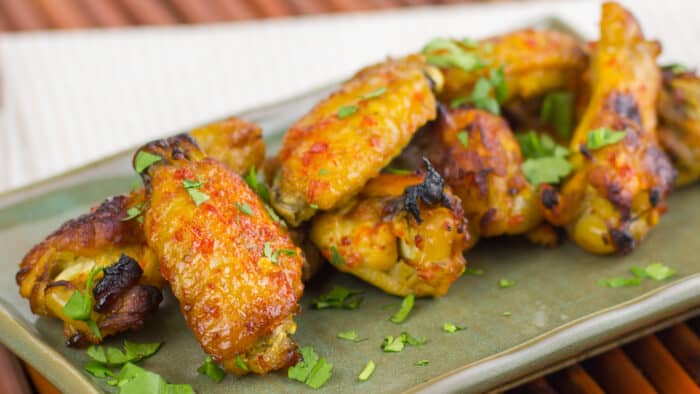 I love chicken wings and cook them pretty much any way that I can. These apricot habanero chicken wings have the perfect combination of sweet and fruity with some serious heat. Two habanero peppers are used in this recipe, as well as some apricot jam, which works great to create a glaze on the wings while they are baked in the oven. If you cannot find apricot jam, try experimenting with various other kinds.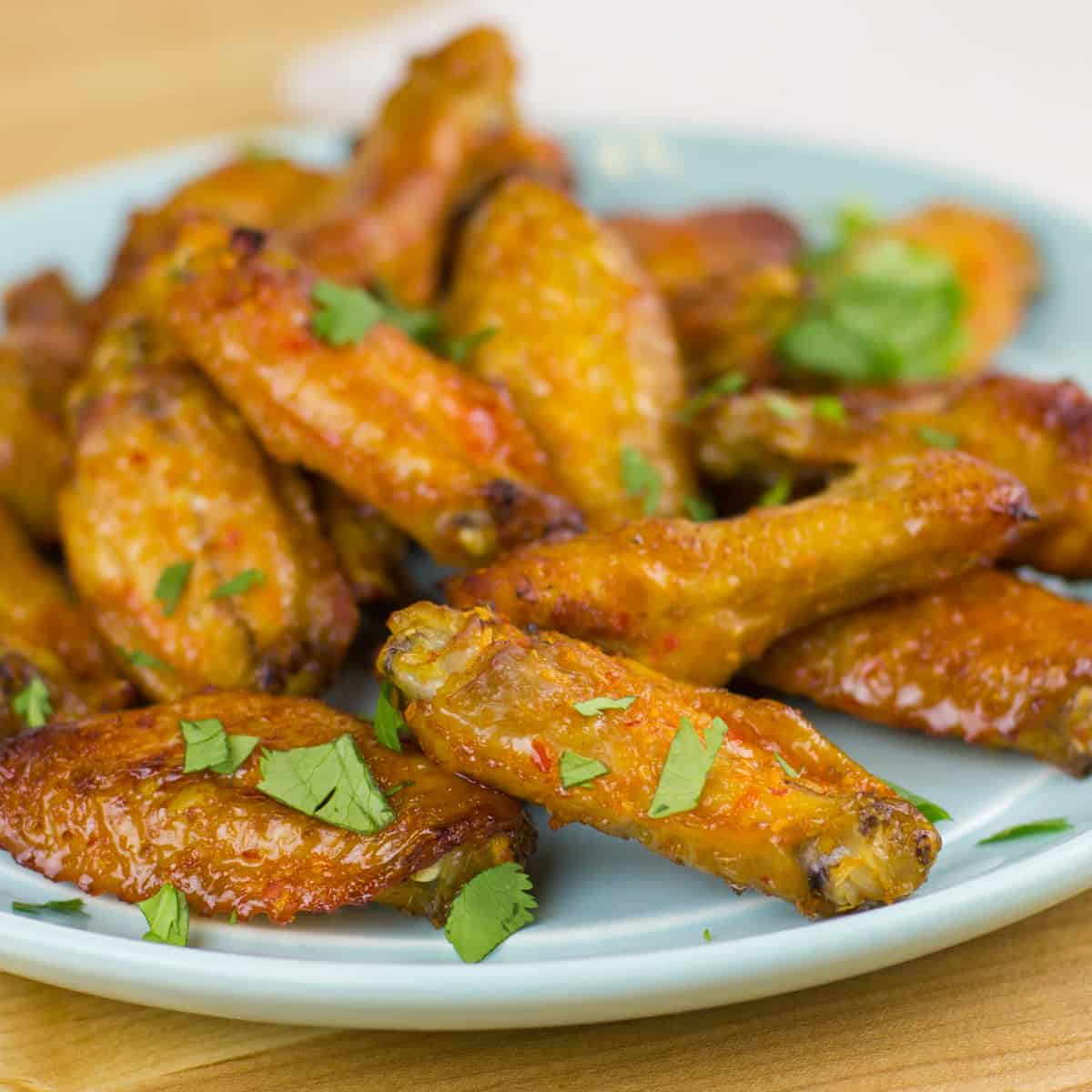 There are many different ways to cook wings including deep fried, smoked, baked, grilled and air fried. These apricot habanero chicken wings are baked and they are super easy to prepare. I have a number of recipes for baked chicken wings and each of them are simple but delicious.
Other Baked Wings Recipes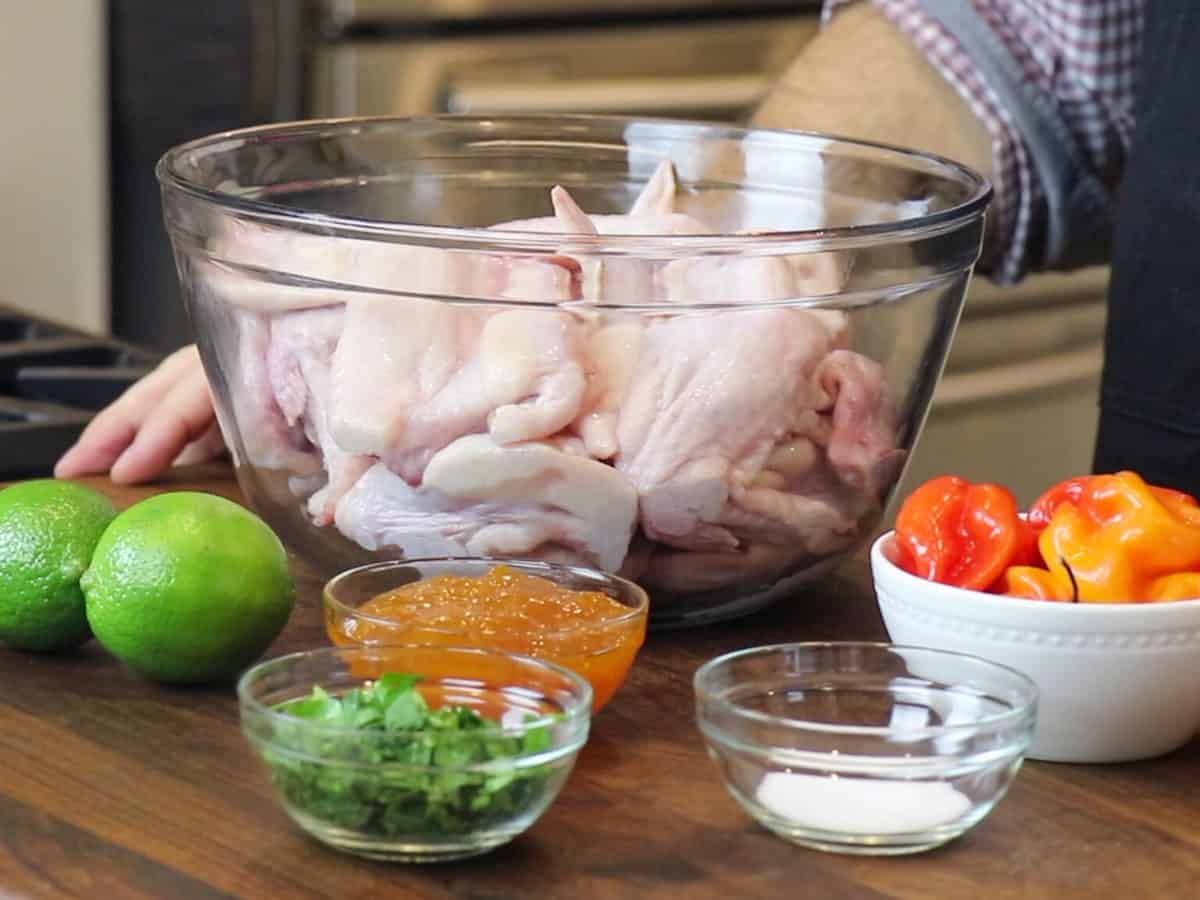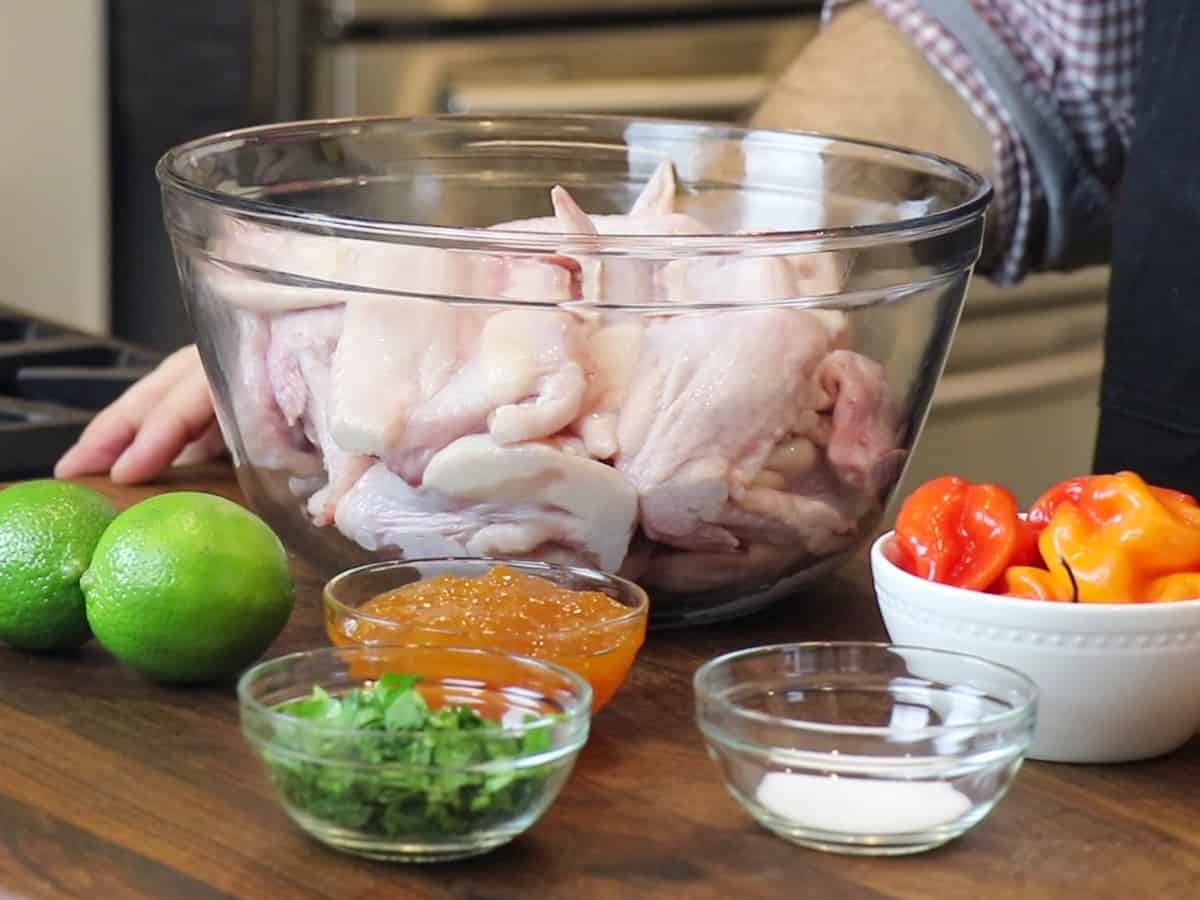 The ingredients you will need
Chicken wings
Habanero peppers
Apricot jam
Lime juice
Lime zest
Salt
Fresh cilantro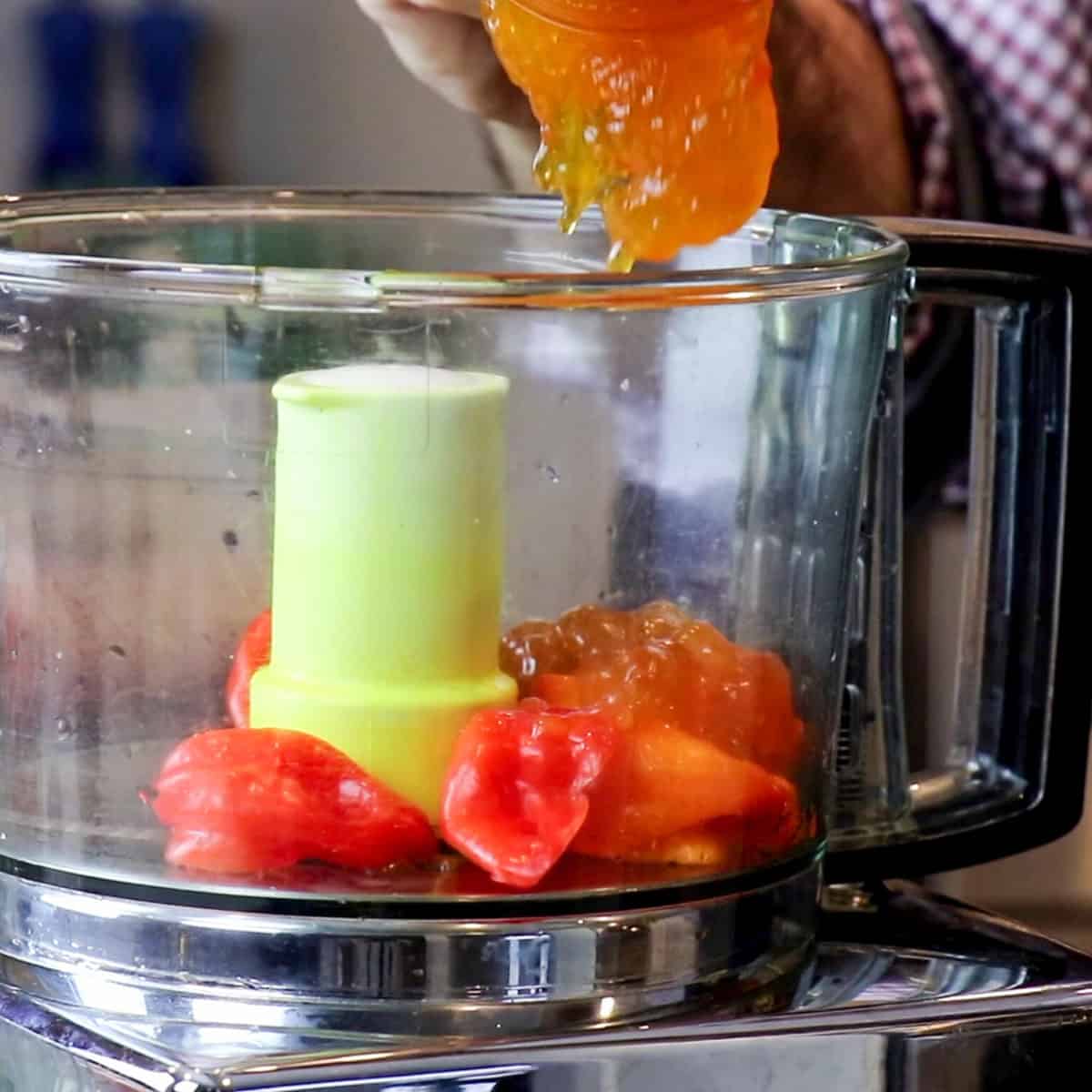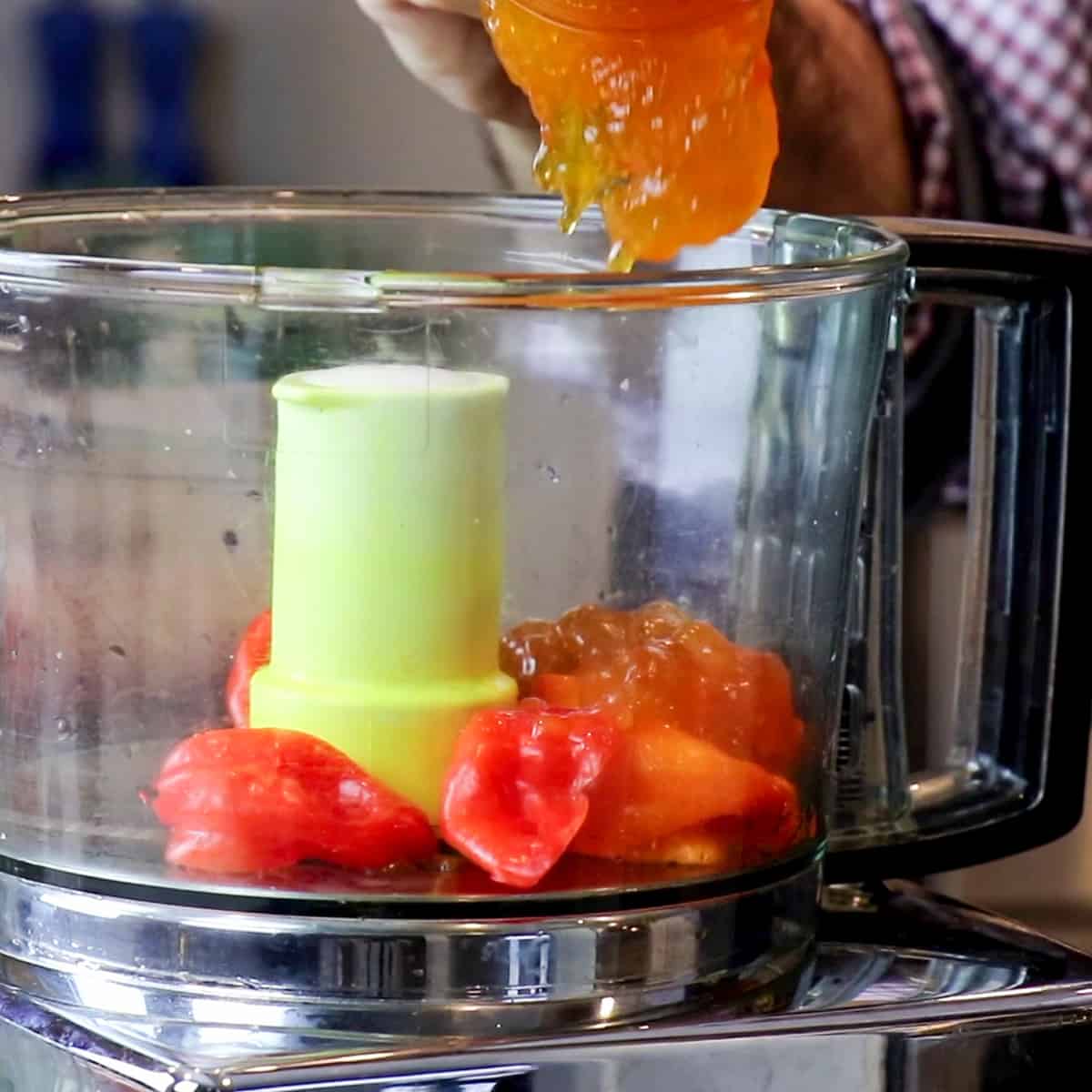 How to make the marinade
Habanero peppers are extremely hot, so make sure to use disposable gloves when handling them. Cut them in half and then core them, removing the seeds and membrane. Place the cored habanero peppers in a food processor. Dump in the remaining ingredients.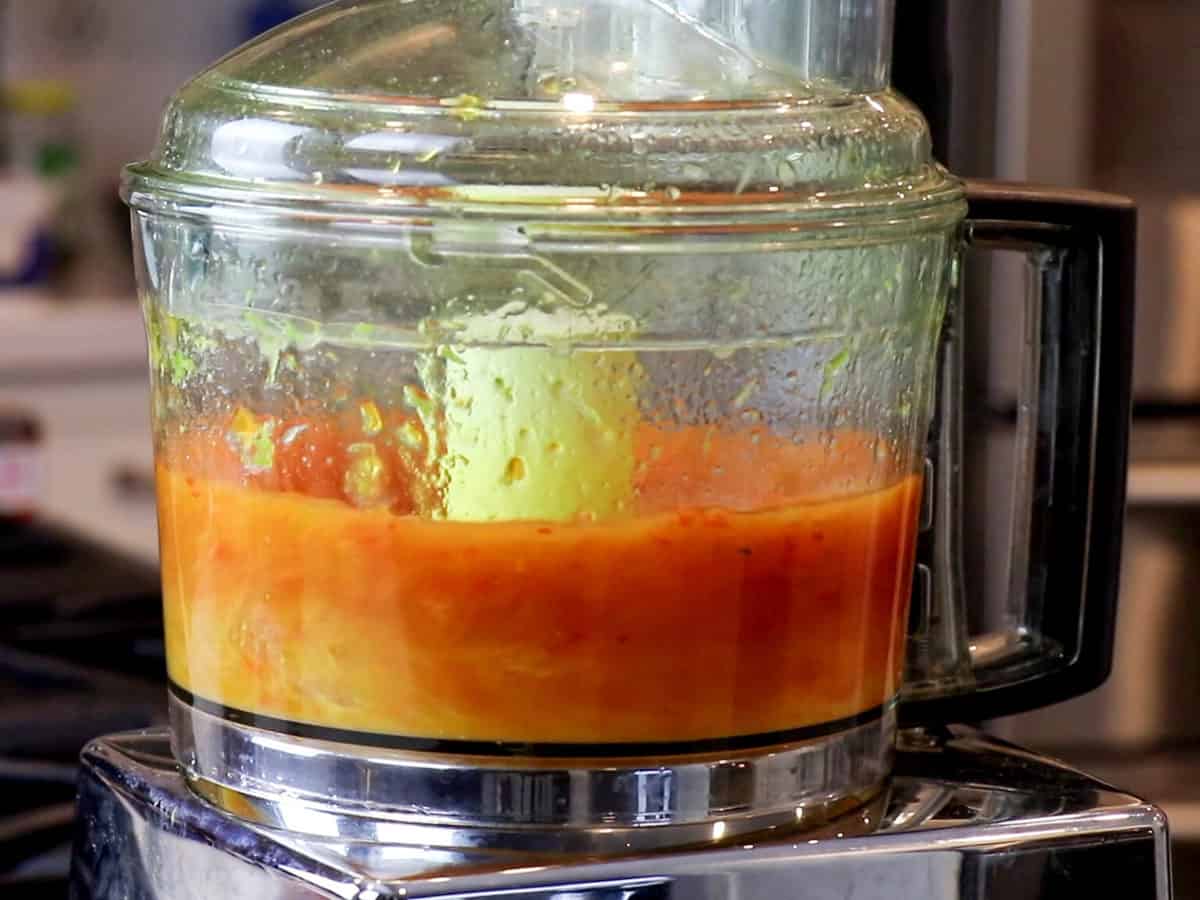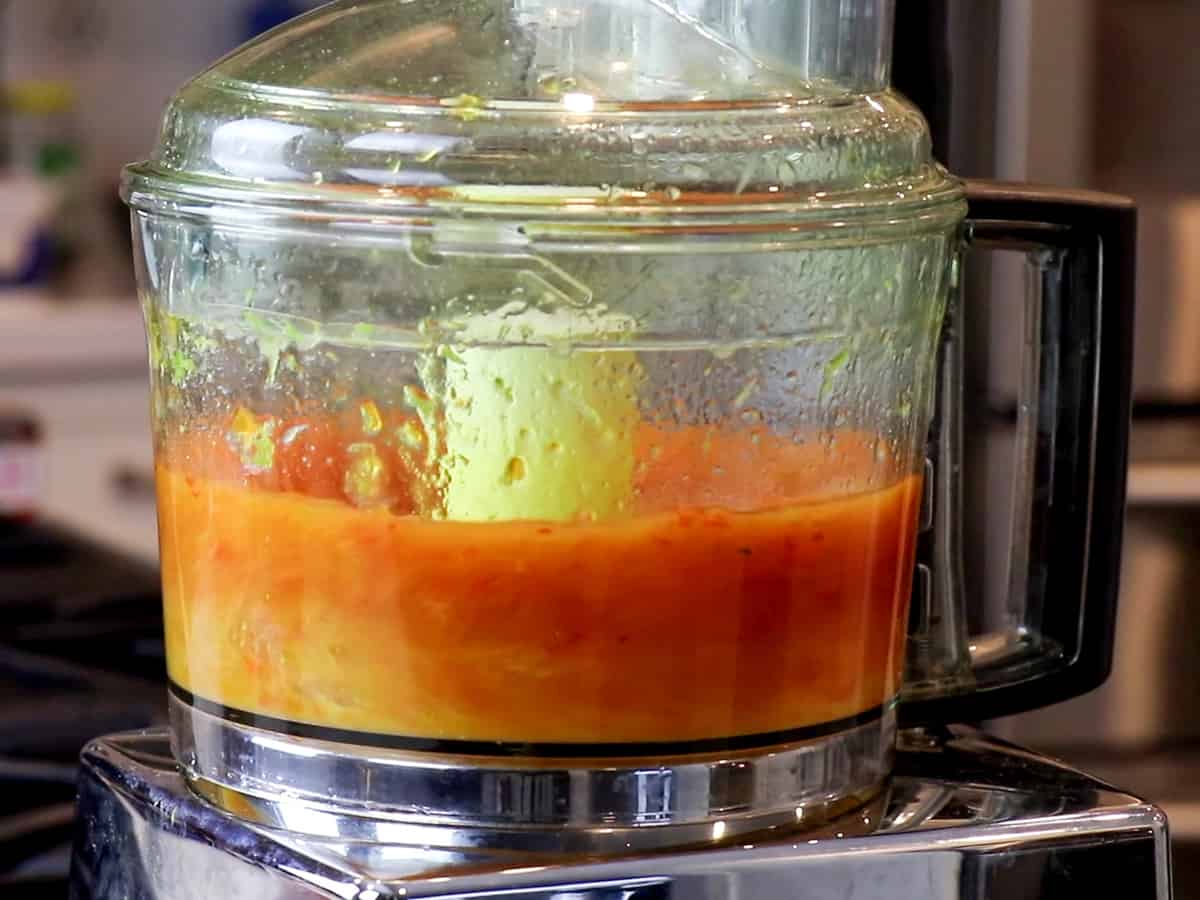 Turn on the food processor and let it run for about a minute. This should blend everything together so that it is nice and smooth in consistency.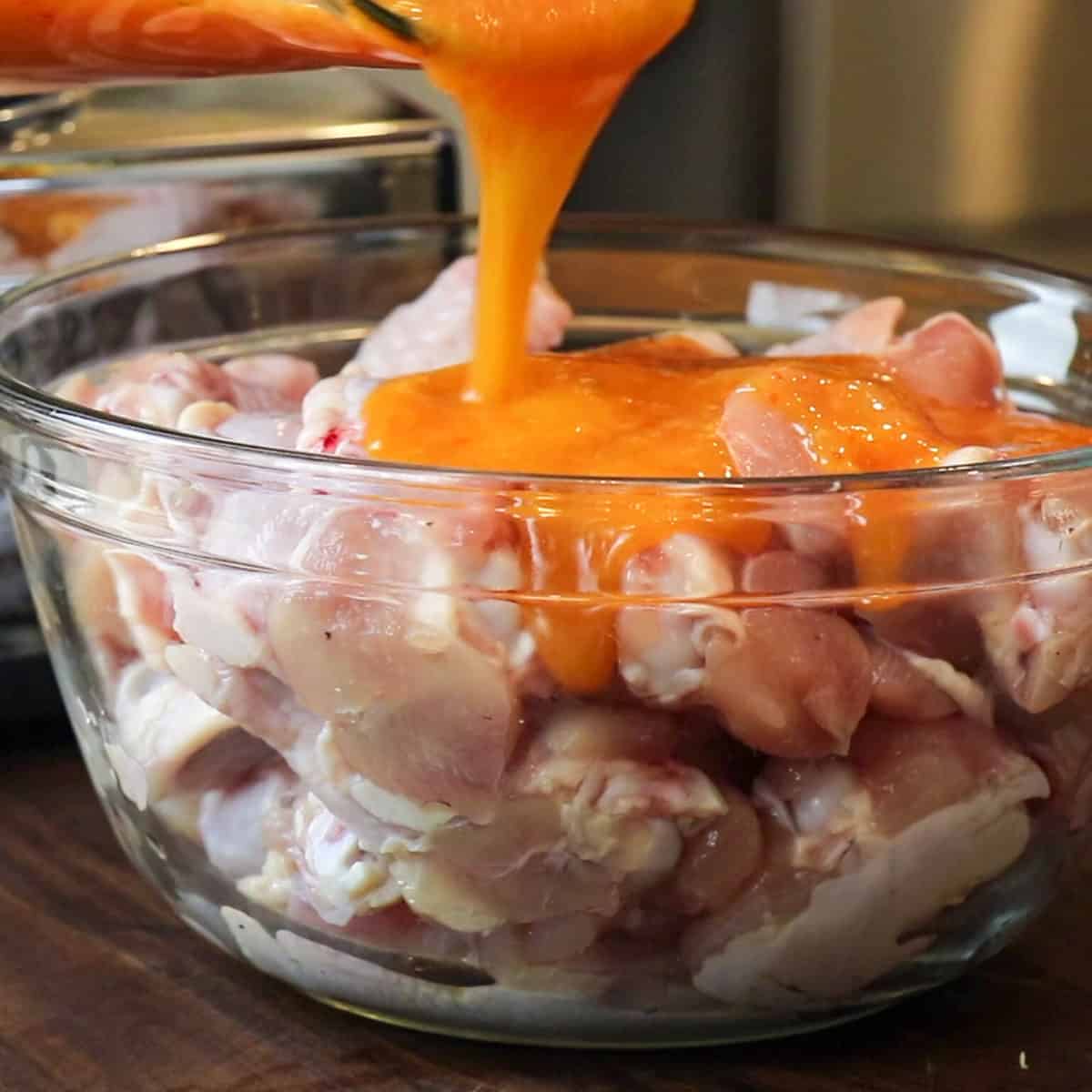 You can either purchase chicken wings whole, or pre-cut. If you buy them whole, it is very easy to cut the chicken wings into individual portions. There are three parts of the wing: drumette, flat and tip. Cut them into the three pieces and discard the tip. Place the flats and drumettes into a large bowl.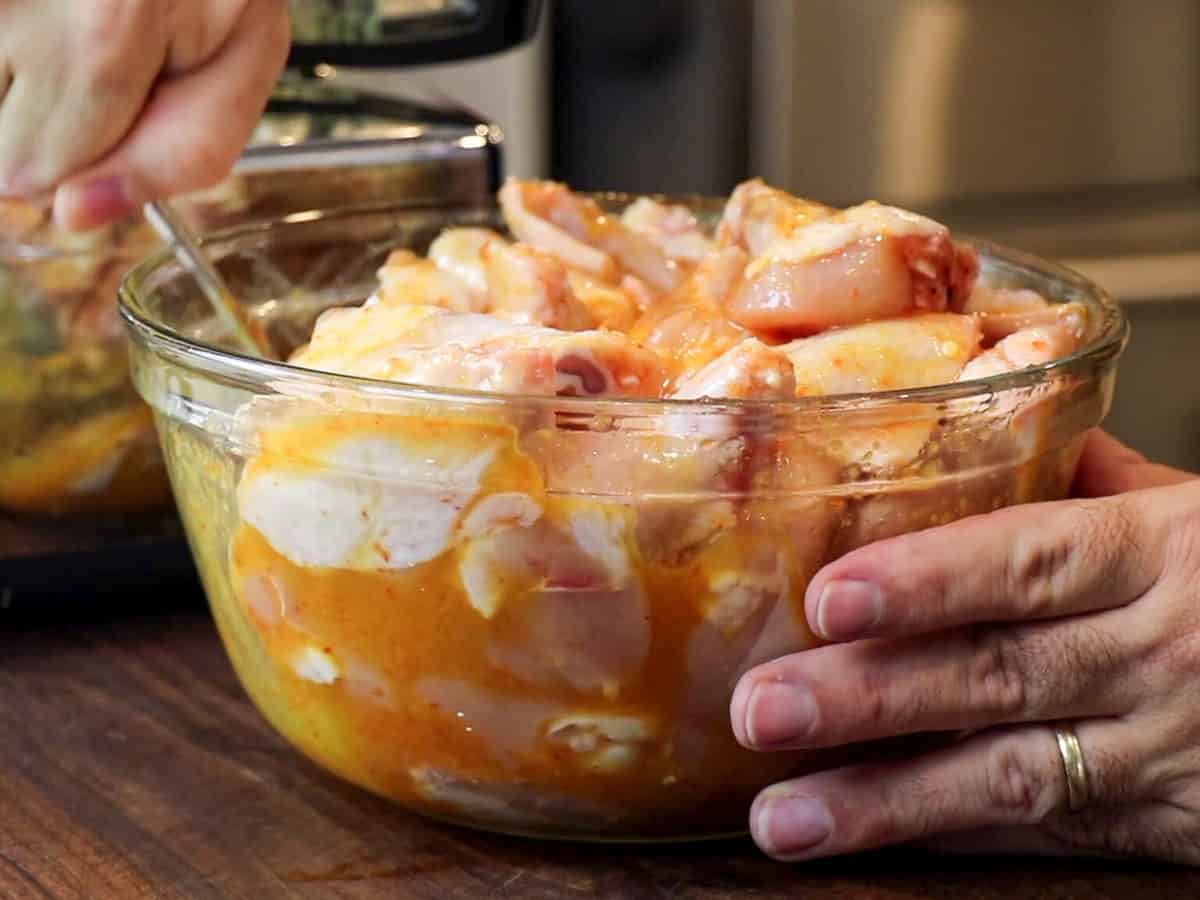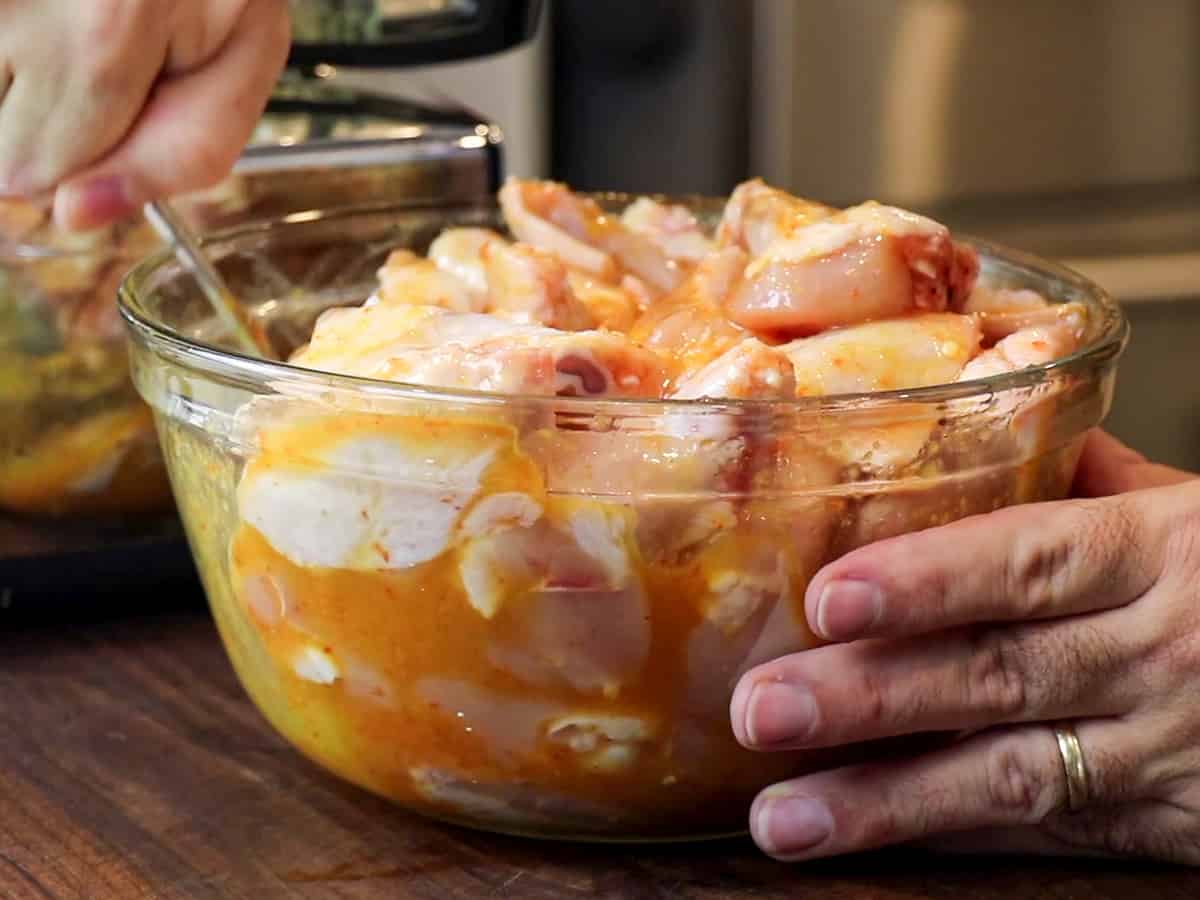 Pour the marinade all over the wings and toss them until all of them are coated in the marinade. Cover the bowl with plastic wrap and place in the fridge for one to two hours.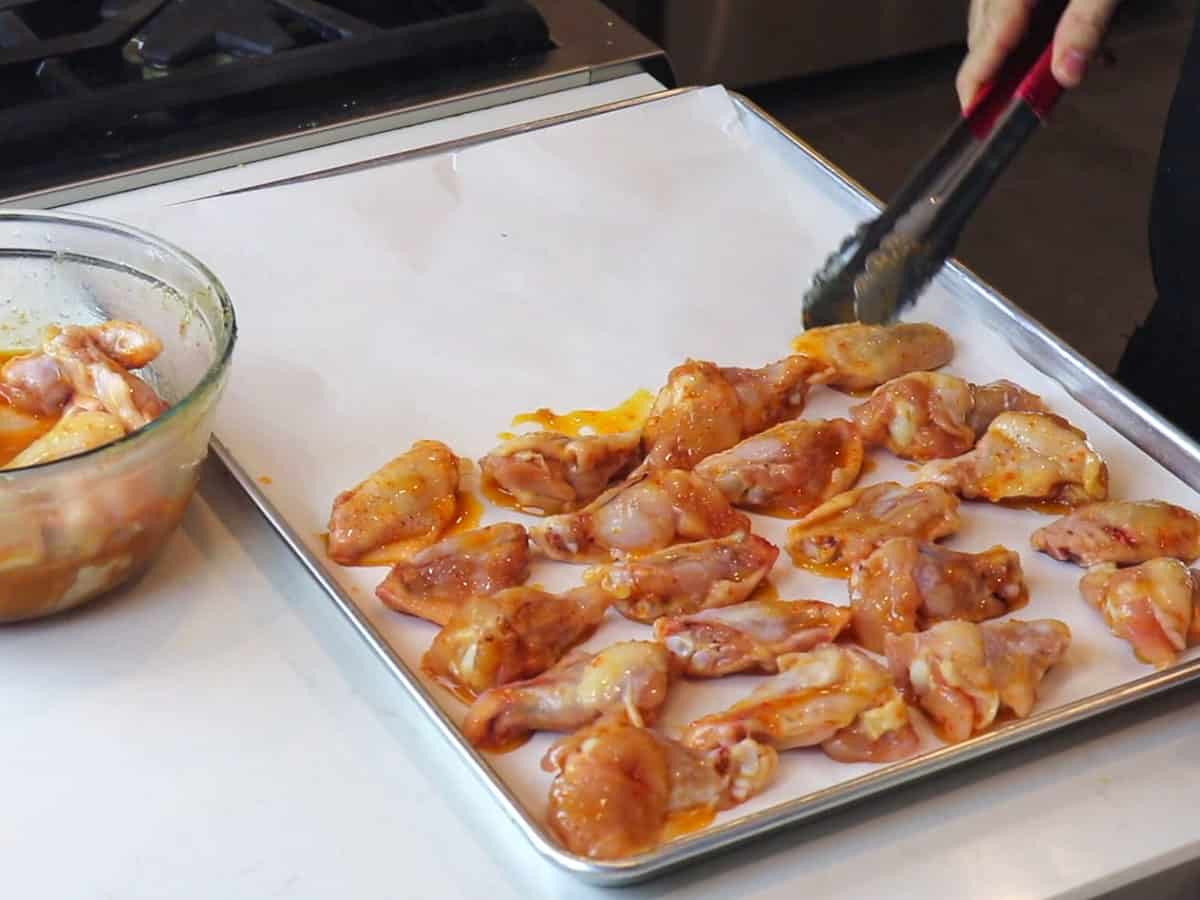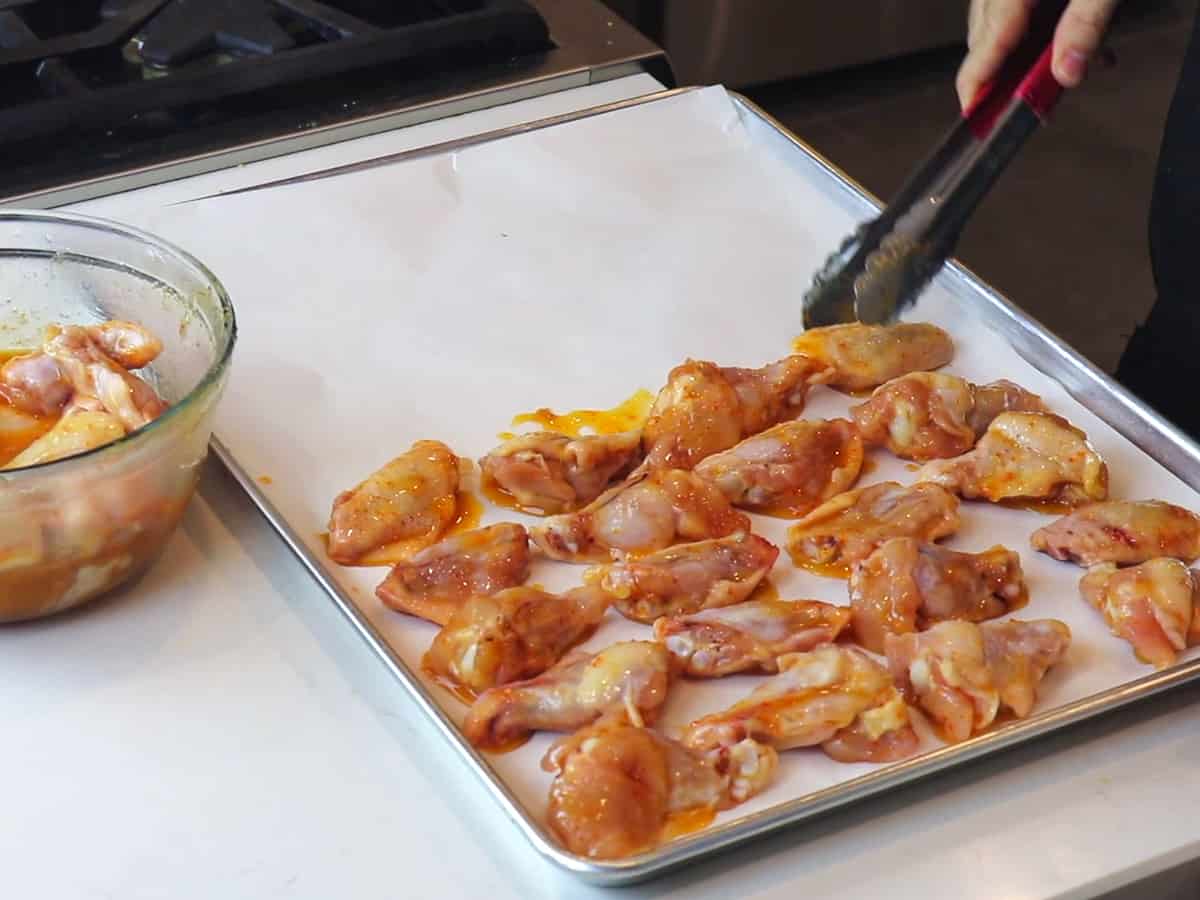 How Long to Bake Chicken Wings
Line a baking sheet with parchment paper. The parchment paper will keep the chicken wings from sticking to the baking sheet. You can also use a baking sheet with a wire grate baking rack.
Place the chicken wings on the baking sheet and make sure they are spaced apart and not touching. Bake in a 375F preheated oven for an hour, turning the chicken wings over after 30 minutes.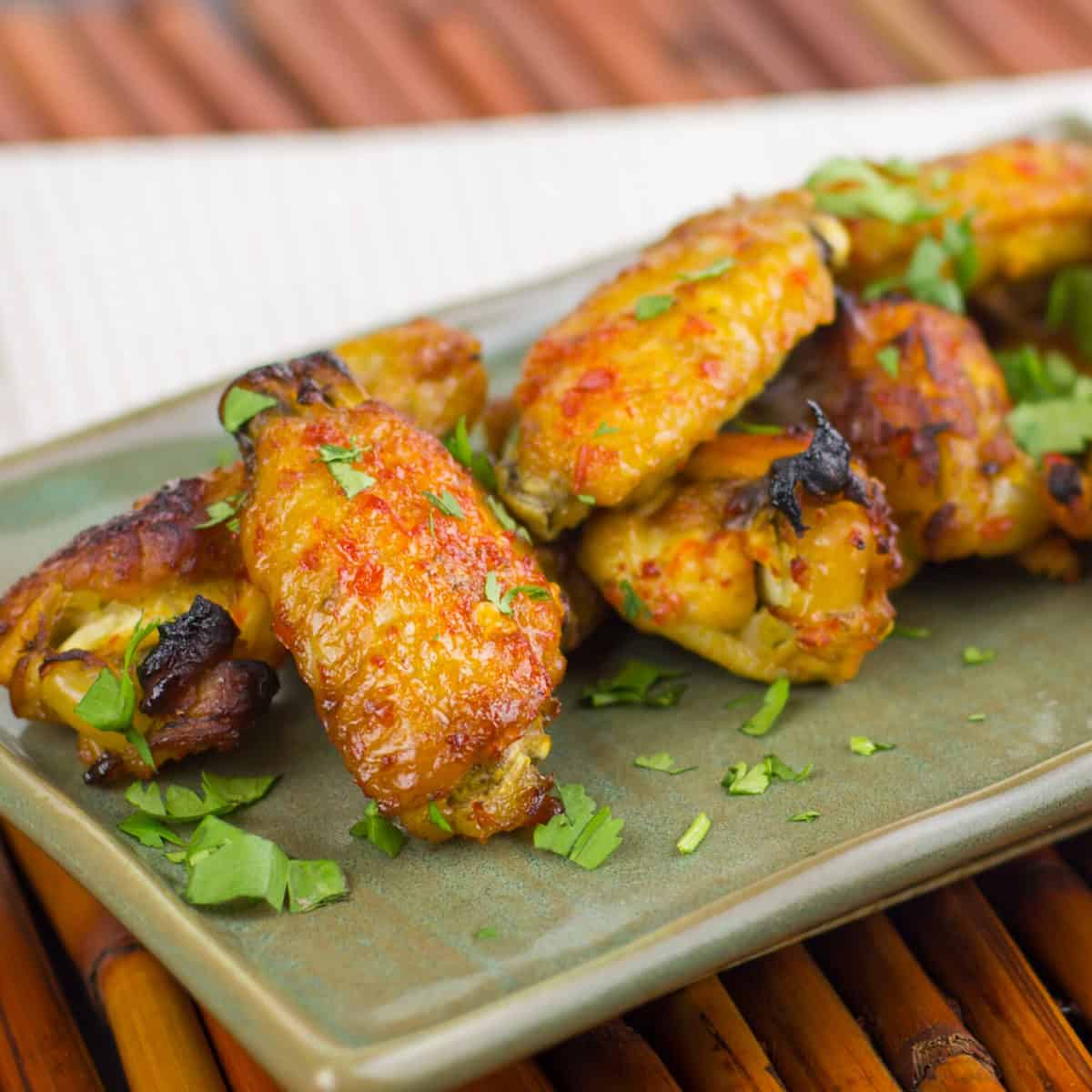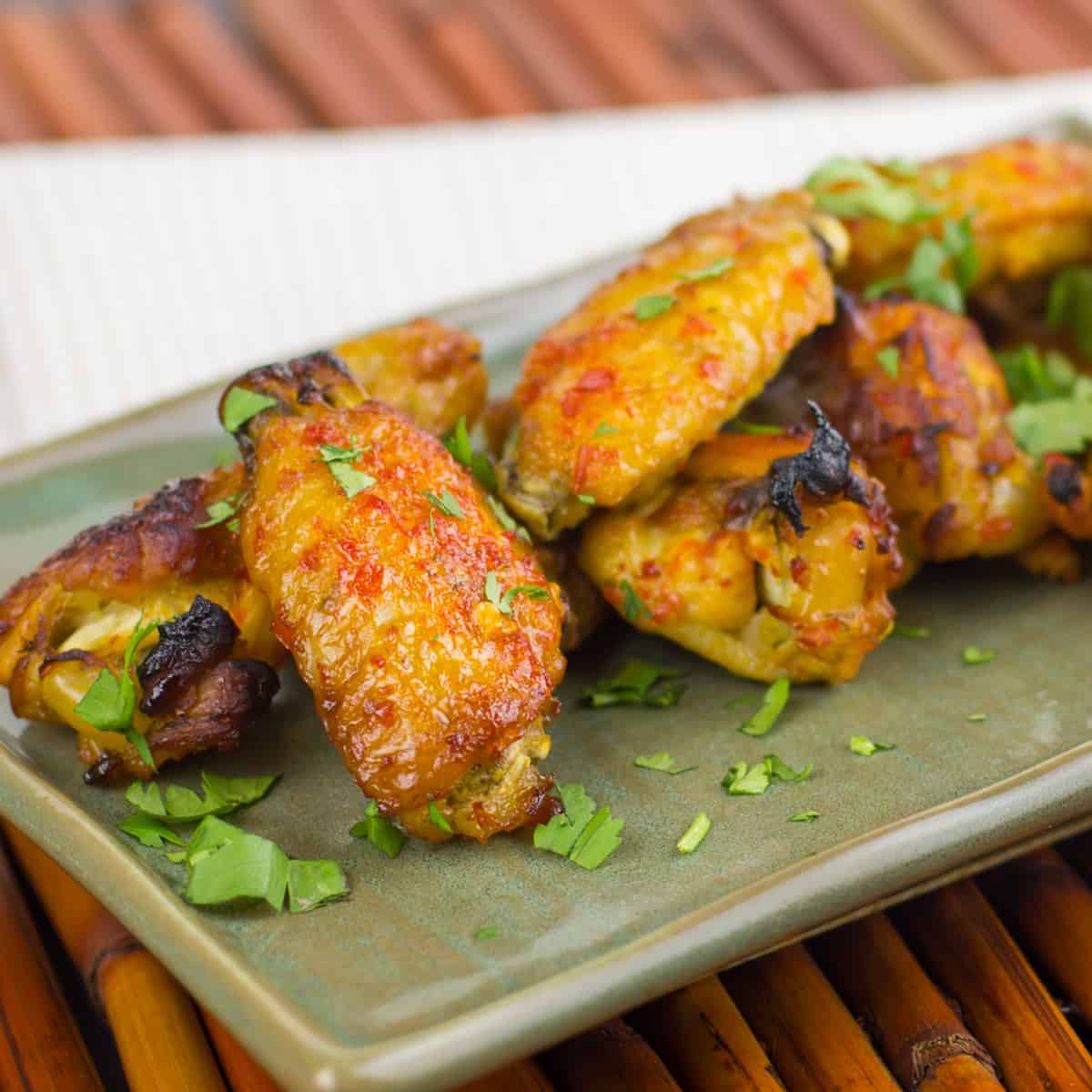 Once finished, take the chicken wings out of the oven. They would be just starting to crisp up around the edges. Garnish them with some fresh chopped cilantro.
These chicken wings are so delicious. They sticky, sweet and have some serious heat. They are perfect for parties, watching the game, or just because you want some spicy chicken wings!
Other Recipes with Habanero Peppers
Apricot Habanero Chicken WIngs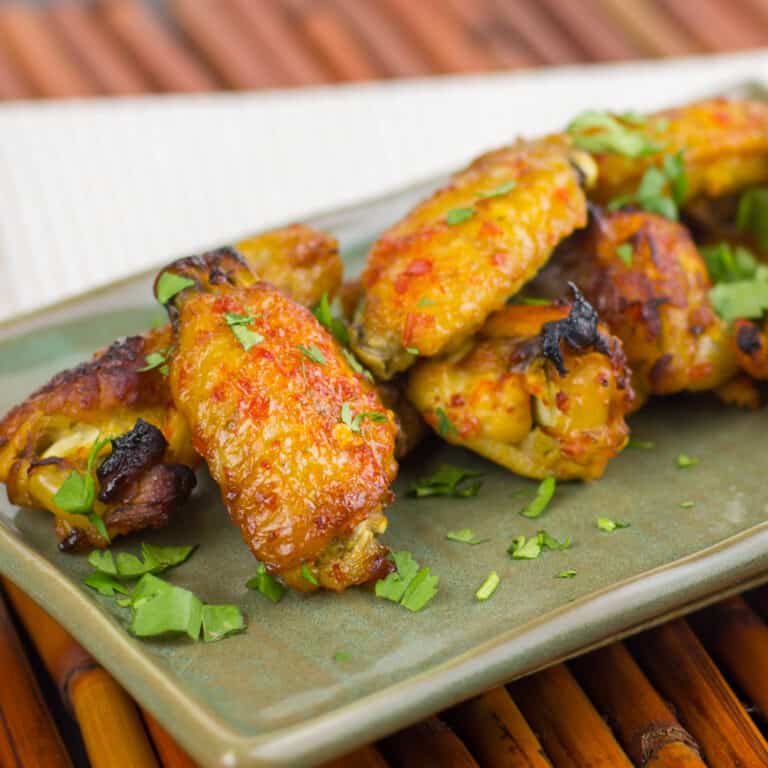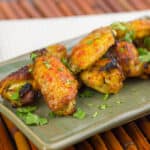 Print
Easy chicken wing recipe using habanero peppers, apricot jam, limes. Bake in the oven or grill on your BBQ.
Servings: 4
Ingredients
12-16 whole chicken wings
1 cup apricot jam
2 habanero peppers with the seeds , remove the seeds if you don't want it too spicy
juice of 2 limes
1 tbsp lime zest
1/2 tsp salt
1/4 cup fresh chopped cilantro
Instructions
Cut the wings into three pieces: drumette, middle flat portion and tip. If desired, save the tips for making chicken stock in the future. I keep them in a freezer bag in the freezer for future use

Place the apricot jam,habanero peppers, lime juice, lime zest and salt in a food processor. Pulse until smooth.

Mix the marinade with the cut up chicken wings, in a large bowl, until evenly coated. Cover with plastic wrap and place in the fridge and marinate for 1 to 2 hours.

Place the wings on a baking sheet lined with parchment paper and place in a 375F oven. Cook for 30 minutes.

Remove from the heat and turn the wings over.

Return the wings to the oven and cook for another 30 minutes, or until the skin looks crispy.

If desired, garnish with chopped fresh cilantro before serving.
Nutrition
Per serving:
Calories: 791kcalCarbohydrates: 40gProtein: 53gFat: 46gSaturated Fat: 13gCholesterol: 222mgSodium: 526mgFiber: 1gSugar: 26g