Strawberry Jalapeno Chicken Wings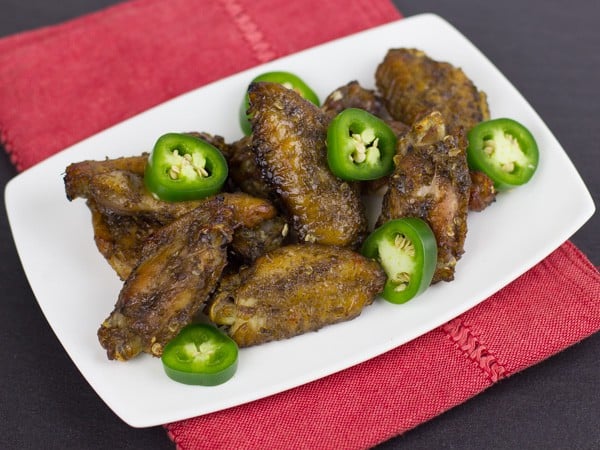 I am always on the lookout to try some new flavors for chicken wings and today's was a new favorite. Strawberry on wings may seem too odd to even try, but trust me that they turned out incredible.
These wings have a wonderful sweet heat. The strawberry jam created a fruity glaze on the wings and the lime juice provided a bit of zing. There was a mild heat level from the jalapeno peppers and a bright freshness from the mint leaves.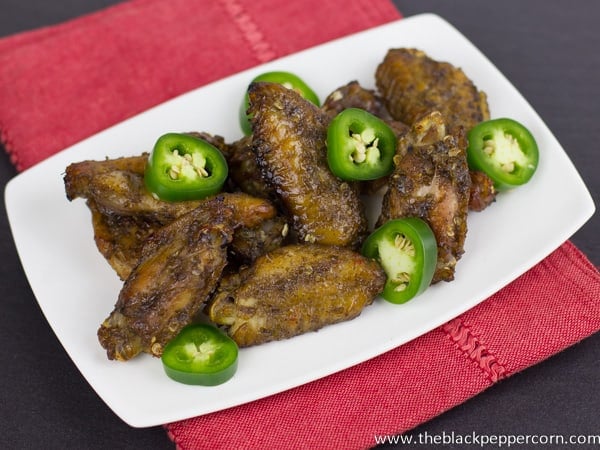 One thing I have discovered in experimenting with chicken wings is that jam works great. Jam creates a glaze on the wings and carries the other spices or ingredients.
These are a great party food choice and a welcome addition to any game day menu.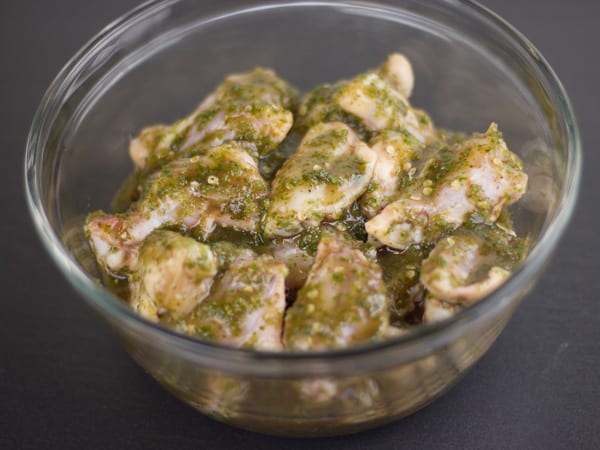 Making these wings could not be much easier. Mix all the ingredients for the marinade in a food processor. Toss the wings in the marinade and leave in the fridge for at least an hour. Bake in a 375F oven for an hour, turning and basting with the marinade after 30 minutes.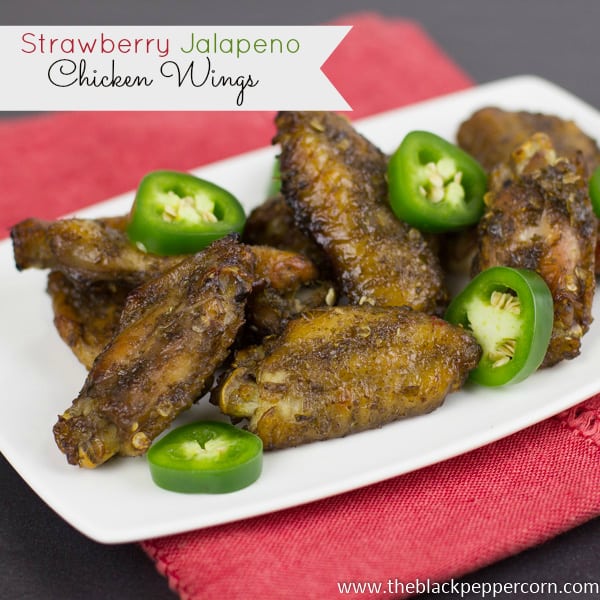 Strawberry Jalapeno Chicken Wings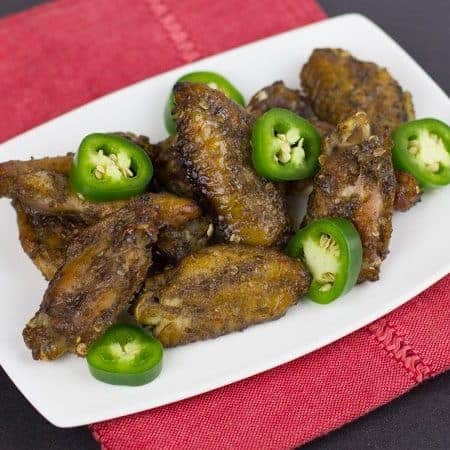 Print
Easy chicken wing recipe using jalapenos, strawberry jam, mint and lime juice. Bake in the oven or grill on your BBQ.
Servings: 4
Ingredients
12-16 whole chicken wings
1 cup strawberry jam
4 jalapeno peppers , with seeds
juice of 2 limes
1/4 cup fresh mint leaves
1/2 tsp salt
Instructions
Cut the wings into three pieces: drummette, middle portion and tip. (save the tips for making chicken stock in the future. I keep them in a freezer bag in the freezer for future use).

Place remaining ingredients in a food processor to make the wing marinade. Pulse until smooth.

Mix the marinade with the cut up chicken wings until evenly coated. Place in the fridge and marinate for 1 to 2 hours.

Place a wire rack on a cookie sheet lined with aluminum foil. Spray the wire rack with cooking spray.

Place the wings on the wire rack and place in a 375F oven. Cook for 30 minutes.

Remove from the heat and turn the wings over.

Return the wings to the oven and cook for another 30 minutes, or until the skin looks crispy.

Enjoy!