Peanut Butter and Jelly Chicken Wings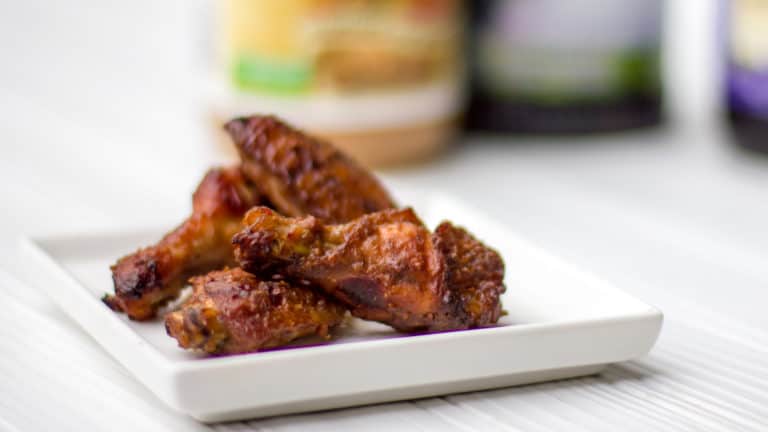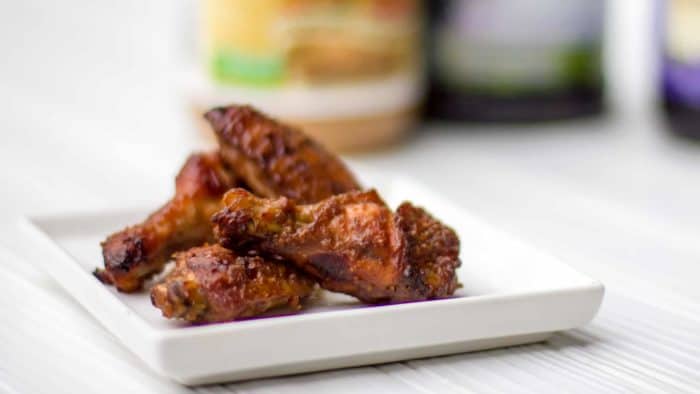 You have read correctly. These chicken wings are flavoured with peanut butter and jelly. Yep.
Your first thought might be shock and awe. How could these chicken wings taste anything but weird? I understand your hesitation. I was the same way, at first.
Last week I was in Chapters reading a cook book on chicken wings – there was an entire cook book dedicated to wings – it was amazing. I do not know why I did not buy the book. One of the recipes was for peanut butter and jelly wings.
Initially I was kinda grossed out by the thought these wings. But, a couple of days later, I thought some more about it and I remembered how much I absolutely love peanut satay on Thai chicken and beef skewers. The flavour on these wings might be similar, So, I decided to give these a go.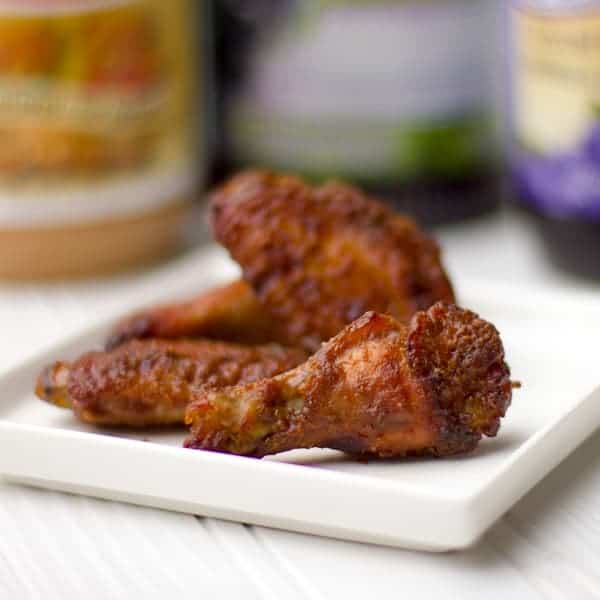 I played with the recipe and the amounts of peanut butter and jelly. I went online to see if there were any others who have tried this and discovered that there are plenty of recipes online. Rachel Ray actually had a recipe and recommended using natural peanut butter.
Here is the recipe. I would highly encourage you to give this one a try. It really surprised me with how unique but tasty these wings were.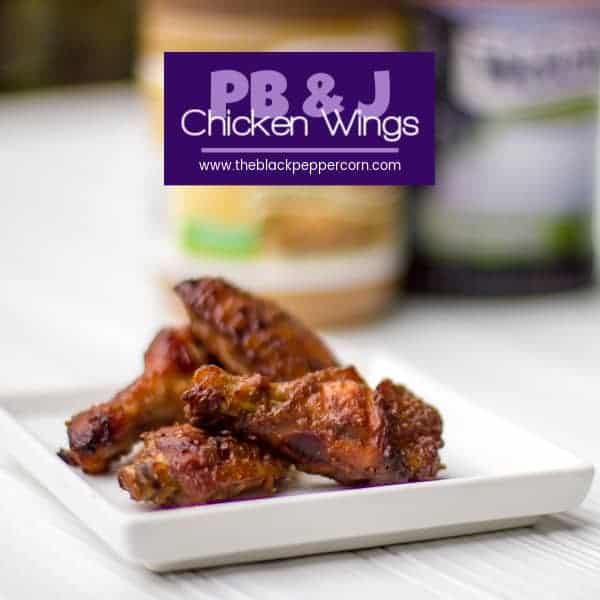 Make sure that you use natural peanut butter. I used grape jelly and juice but there are many other possibilities (strawberry, raspberry, cherry, etc.).
Peanut Butter and Jam Chicken Wings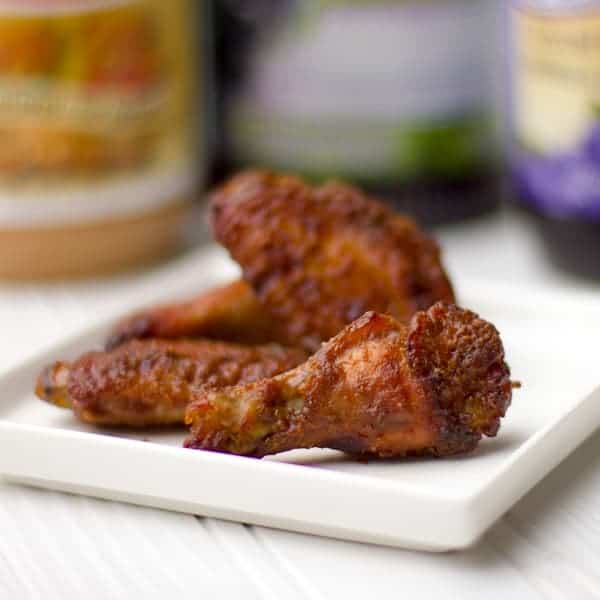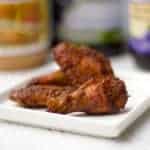 Print
These sticky PB&J chicken wings have a sweet tangy flavour that resemble Thai peanut satay flavours. Not many ingredients in this recipe (peanut butter, jam, juice, vinegar) , these wings are easy to make and are delicious.
Servings: 4 people
Ingredients
20 chicken wings
1/2 cup natural peanut butter
1 1/2 cup grape jelly
1 cup grape juice
1/2 cup vinegar
Instructions
Cut the wings into three pieces: drummette, middle portion and tip. (save the tips for making chicken stock in the future. I keep them in a freezer bag in the freezer for future use).

Mix the remaining ingredients to make the marinade.

Reserve 1/2 cup of the marinade for basting.

Mix the remaining marinade with the cut up chicken wings until evenly coated. Place in the fridge and marinate for 1 to 2 hours.

Place a wire rack on a cookie sheet lined with aluminum foil. Spray the wire rack with cooking spray.

Place the wings on the wire rack and place in a 375F oven. Cook for 30 minutes.

Remove from the heat and brush the wings with the reserved marinade. Turn the wings over and brush the other side with the marinade.

Return the wings to the oven and cook for another 30 minutes.

Enjoy!