Grilled Tequila Habanero Orange Marinated Steak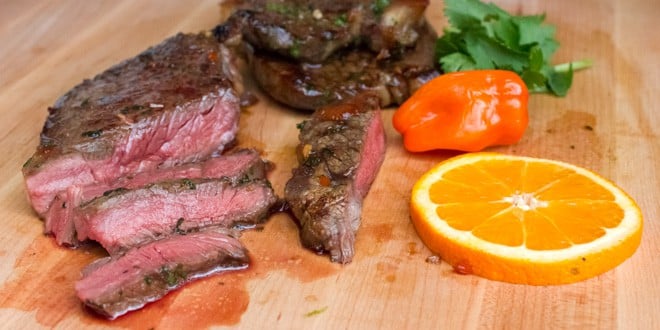 I look for any excuse to hang out by the grill. Recently, I was sent a couple bottles of Sauza Tequila for some recipe creation and I knew that it would be perfect for grilling some meat. My wife and kids are at the cottage and, since they are not big steak fans (and I am!), I figured this was the perfect time to grill up some steaks. Tequila is great to mix in a marinade as it really enhances the flavour profile of the meat.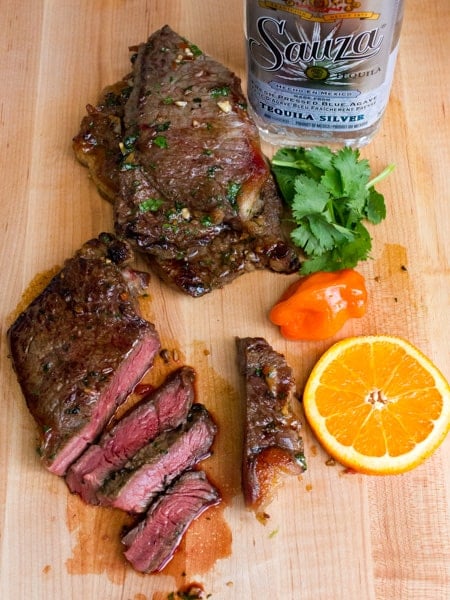 Tequila goes very well with citrus flavours, so I decided to use some freshly squeezed orange juice. To go along with that I wanted some heat and found some habanero peppers at the local grocery store: perfect! Habanero peppers really do pack the heat.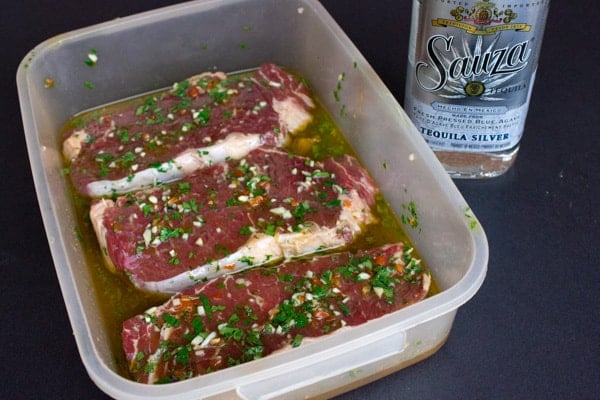 I used Sauza Tequila Silver for this marinade and mixed it with the orange juice, oil, salt, garlic, minced habanero and fresh cilantro. For some sweetness, I mixed in some brown sugar. To get the most out of the marinade, it is best to let the steak swim in the marinade for at least 2 hours in the fridge. I flipped them every 45 minutes or so to make sure that the beef was coated on both sides.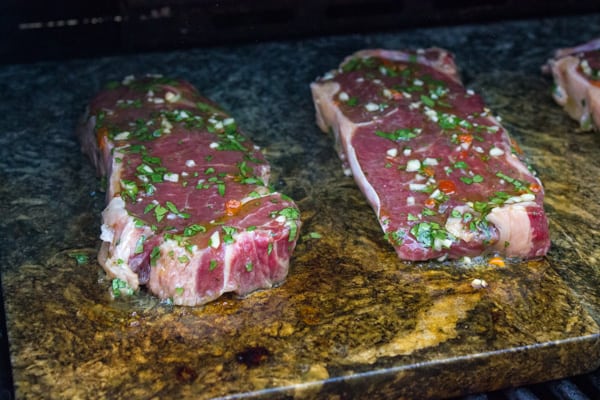 I grilled these steaks on my grilling stones, but grill grates will work fine. The stones are awesome for both searing the steaks and sealing in the juices. Make sure the heat of the grill is high – I had mine over 600F.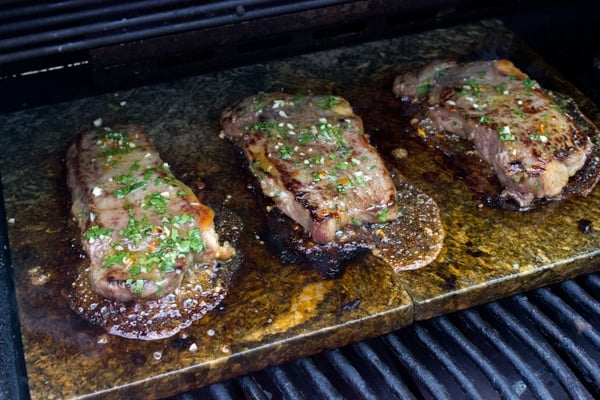 After grilling about 4-5 minutes, I flipped them and let them cook for a few more minutes. I like my steaks rare, but if a medium or well done steak is preferred, just let them grill a little bit longer.
The taste of the steak was incredible and the marinade was perfect. The Sauza Tequila was such a nice flavour in the marinade – it was present and not overpowering. It worked great with the orange juice and the habanero gave the steak some fire. There are some strong flavours here, but beef can handle bold flavours and the brown sugar gave a sweetness that drew it all together.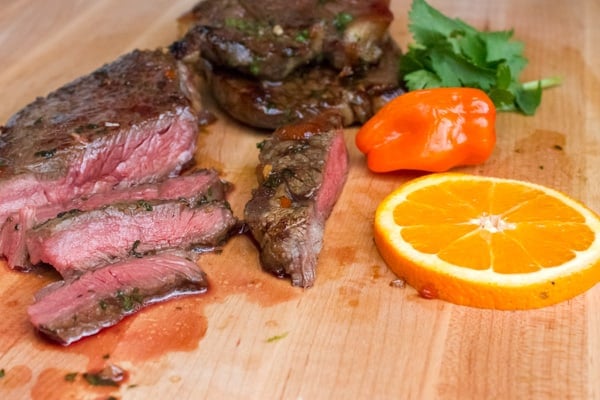 Grilled Tequila Habanero Orange Marinated Steak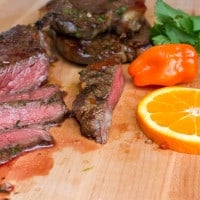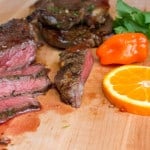 Print
Servings: 2 -4
Ingredients
2-3 steaks (striploin, ribeye, t-bone or one large flank) - about 1 1/2 to 2 pounds worth
1/3 cup tequila
1/3 cup oil
1/3 cup orange juice
3 tbsp brown sugar
1-2 habanero peppers , cored and minced
3 tbsp fresh cilantro , minced
3 garlic cloves , minced
1 1/2 tsp salt
Instructions
In a large bowl make the marinade by mixing together everything, except the steaks.

Place steaks in a dish with high sides. Pour the marinade over the steaks and flip the steaks so they are fully coated. Cover with plastic wrap and place in the fridge for 2-3 hours. Flip the steaks every 45-60 minutes.

Heat grill to high heat. Place the steaks on the grill and cook for about 5 minutes. Flip the steaks and grill for another 3-5 minutes to desired doneness.

Remove from the grill and let rest for a couple minutes before serving/slicing.