Coca Cola Habanero BBQ Sauce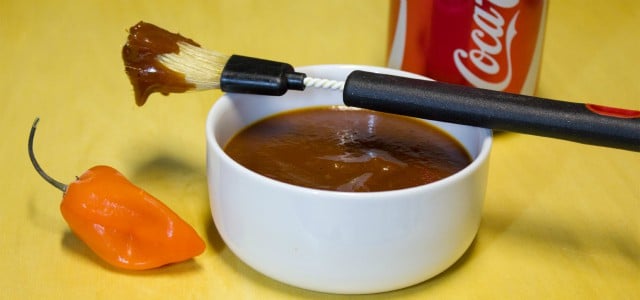 Even though it is February and I live up here in the Great White North (Canada), I still regularly crave something hot off the grill. Since it has been a mild winter, it has not been too bad standing by the grill while the meat is cooking. Winter has never stopped me before though. There have been times that I have bundled myself up in a winter coat and toque. A question for you southern readers…do you know what a toque is? I am willing to suffer potential frostbite if that means I get the joy of having some grilled meat in the dead of winter! It is worth it all.
Meat is fabulous cooked on the grill, but it can't go on there naked! Whether it is crusted with a rub, soaked in a marinade or glazed with a BBQ sauce, meat is always better with something to dress it up! I love a good BBQ sauce and often make my own at home. Homemade BBQ sauce is always better than the store-bought counterpart and it is surprisingly simple to do.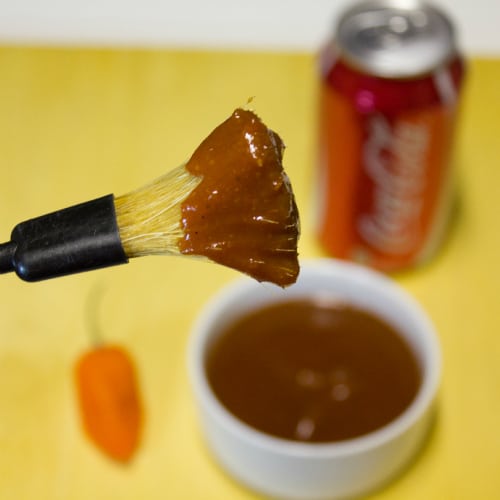 This BBQ sauce has two signature ingredients that make it lip smacking delicious! Coca Cola is in this sauce and you can taste a hint of the cola flavour on whatever meat you slather this sauce all over. It truly is outstanding. A habanero pepper (seeds and all!!!) are also pureed into the sauce to give it some real heat. Both the cola and the habanero pepper work together to create an terrific glaze for chicken, ribs, chops, burgers, sausages….. I could keep going, but you get the point right?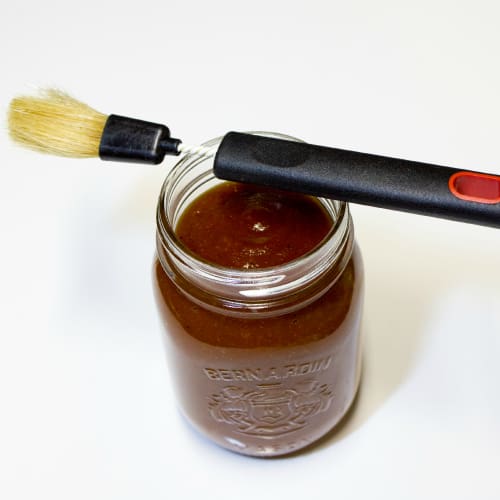 You could make the sauce and seal them in mason jars for future use if you want! Make sure you process them in a hot water bath for 30 minutes.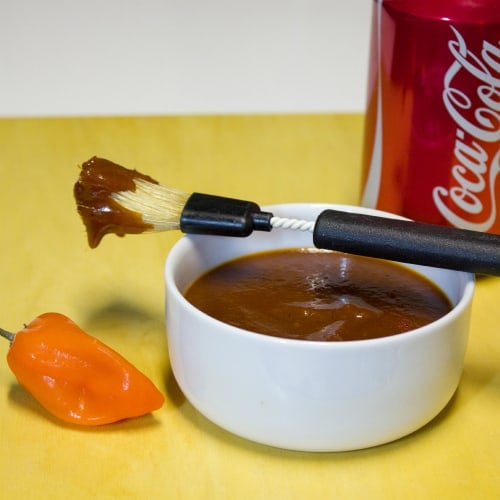 Coca Cola Habanero BBQ Sauce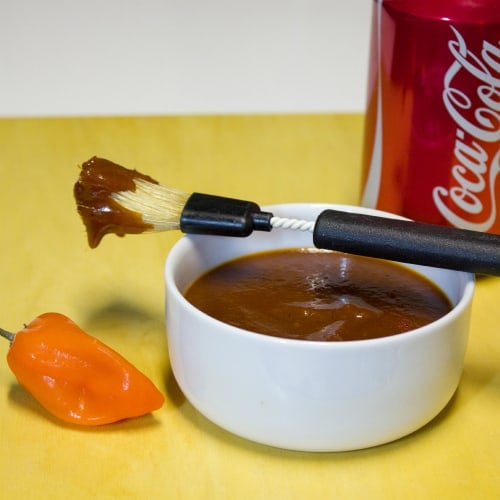 Print
A barbecue sauce made with Coca Cola and a habanero pepper. A wonderful sauce to glaze on chicken, ribs, steak, pork chops and so much more! This sauce is made for grilling.
Servings: 16
Ingredients
2 tbsp butter
1 onion , minced
1 red pepper , minced
1 habanero pepper
5 garlic cloves , minced
1/2 cup molasses
1 cup Coca Cola
1/2 cup vinegar
1 1/2 cup brown sugar
1 tsp salt
1/2 tsp black pepper
8 oz tomato paste
Instructions
Melt the butter in a saucepan. Add the onion, red pepper, garlic and habanero to the saucepan and saute until they are tender and beginning to caramelize, about 8 minutes.

Add the molasses, cola, brown sugar, vinegar, salt and pepper. Bring to a boil. Let it cook with a low rolling boil for about 10 minutes. Stir occasionally so that nothing sticks to the bottom of the saucepan.

Stir in the tomato paste and lower the heat. Let the sauce simmer for 30 minutes, stirring every few minutes.

Remove from the heat and let the sauce cool to room temperature.

Puree in a blender until smooth.
Nutrition
Per serving:
Calories: 147kcalCarbohydrates: 34gProtein: 1gFat: 2gSaturated Fat: 1gCholesterol: 4mgSodium: 281mgFiber: 1gSugar: 32g