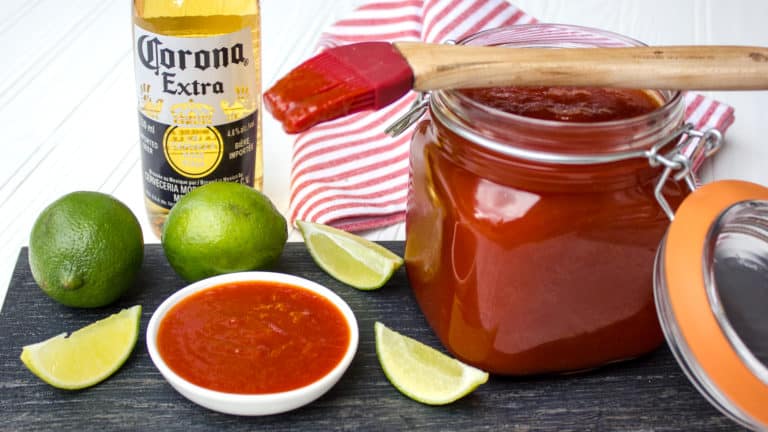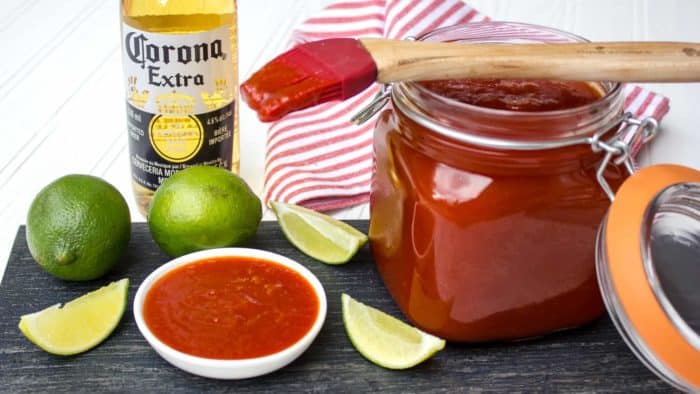 Making your own BBQ sauce is easier than one might think and it tastes far superior to anything purchased in the grocery store. There are plenty of recipes online for BBQ sauces but many of them use ketchup as a base ingredient. I decided that I wanted to develop a bbq sauce recipe that used more original ingredients. Earlier this year, I made and posted two recipes:
Since then, I have made both of these sauces a number of times. One time when I made the Coca Cola Habanero sauce I actually quadrupled the batch and sealed them in canning jars. They turned out to be a great Father's Day gift for my dad. I figured that it was about time to develop another recipe using the same base ingredients.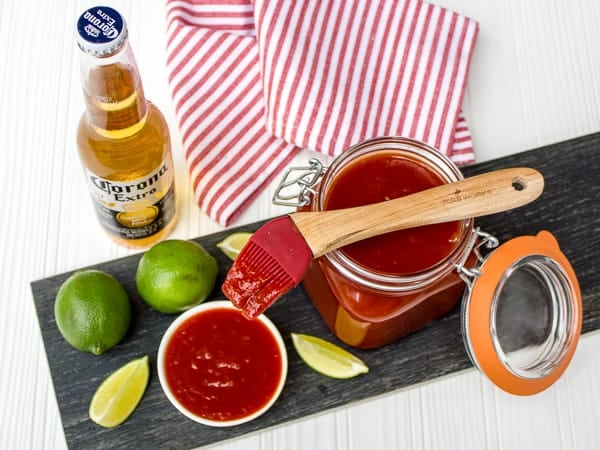 If there is one beer that screams summer, it would have to be Corona. This imported beer from Mexico is always a favourite on patios or during BBQs. It is only natural to make a sauce that has a Corona flavour and this recipe is easy to make and is perfect as a sauce, glaze or dip.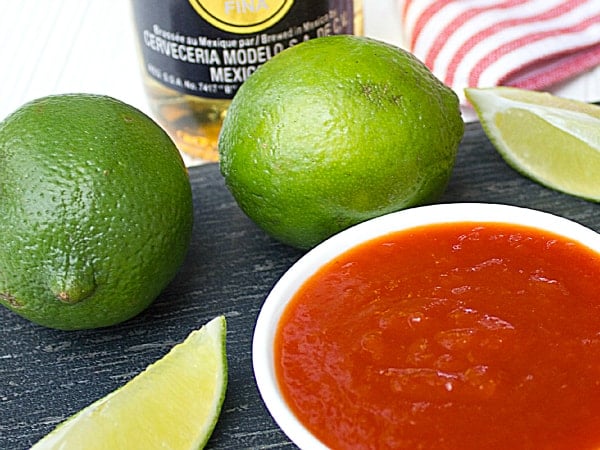 Lime is the common partner to Corona and it works great in this sauce. The lime juice is used instead of vinegar to provide the acidic element in this BBQ sauce. It is possible to can this sauce in Mason jars. Use 500 ml jars and make sure that they are processed in a hot water bath for 20 minutes.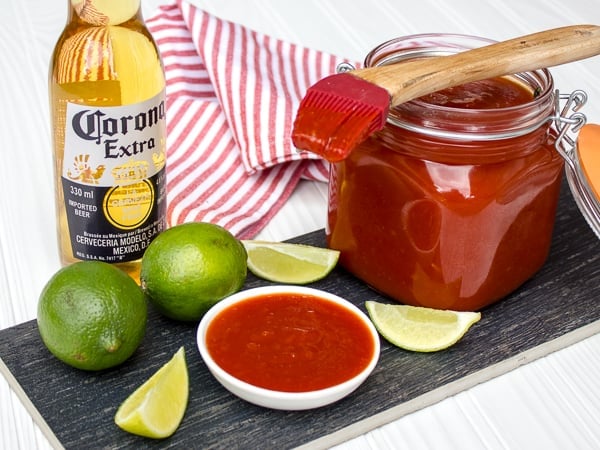 This sauce is great on chicken or steak. Brush some sauce on the meat during the last few minutes on the grill.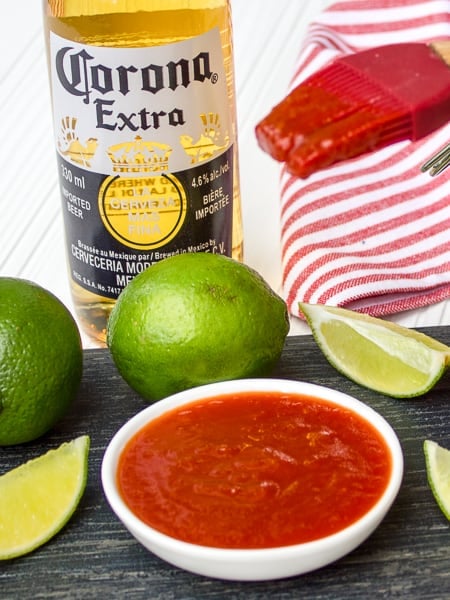 Corona Lime BBQ Sauce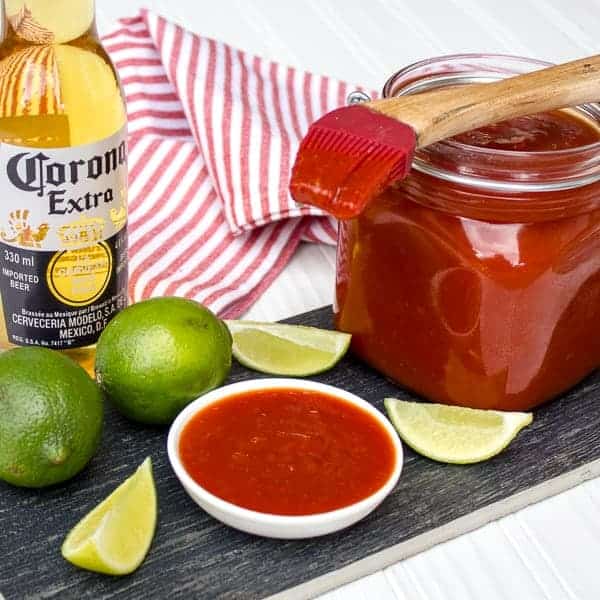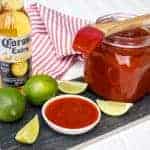 Print
A sweet BBQ sauce made with Corona and lime. The classic Mexican beer is clearly tasted in this easy to make with this BBQ Sauce recipe.
Servings: 4 cups
Ingredients
2 tbsp butter
1 onion , minced
1 yellow pepper , minced
5 garlic cloves , minced
1/2 cup honey
1 cup Corona beer
1/2 cup lime juice
1 1/2 cup brown sugar
1 tsp salt
1/2 tsp black pepper
1/2 tsp cayenne
1 cup (8oz can)tomato paste
Instructions
Melt the butter in a saucepan. Add the onion, pepper and garlic to the saucepan and saute until they are tender and beginning to caramelize, about 8 minutes.

Add the honey, beer, brown sugar, lime juice, salt, pepper and cayenne Bring to a boil. Let it cook with a low rolling boil for about 10 minutes. Stir occasionally so that nothing sticks to the bottom of the saucepan.

Stir in the tomato paste and lower the heat. Let the sauce simmer for 30 minutes, stirring every few minutes.

Remove from the heat and let the sauce cool to room temperature.

Puree in a blender until smooth.