Carolina Mustard BBQ Sauce for Pulled Pork
This sauce has a sweet tang with a hint of heat and it is perfect for pulled pork, hot dogs, sausages, chicken and so much more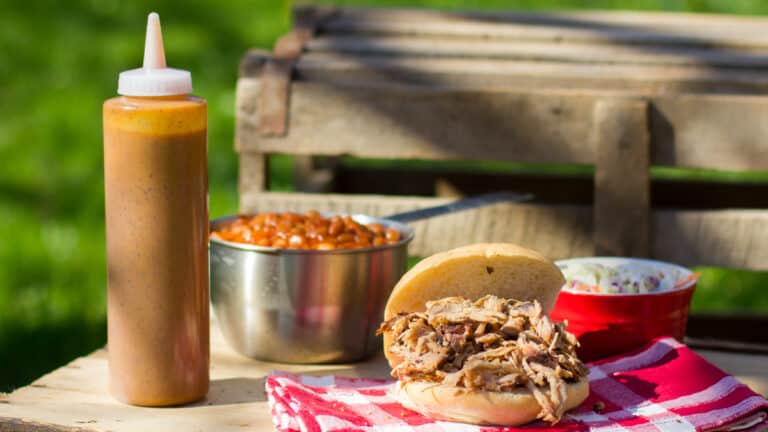 I love BBQ. I like cooking, eating and hosting a BBQ. A good BBQ obviously has great meat but it also has some good sauce. I make a lot of different sauces and this Carolina Mustard BBQ Sauce is one of my favourites.
Every region in the US has their own take on what makes a good BBQ sauce. This recipe is a classic Carolina mustard based BBQ sauce. Tangy, sweet with a little heat, this mustard sauce is awesome on smoked pulled pork, sausages, burgers hot dogs and more.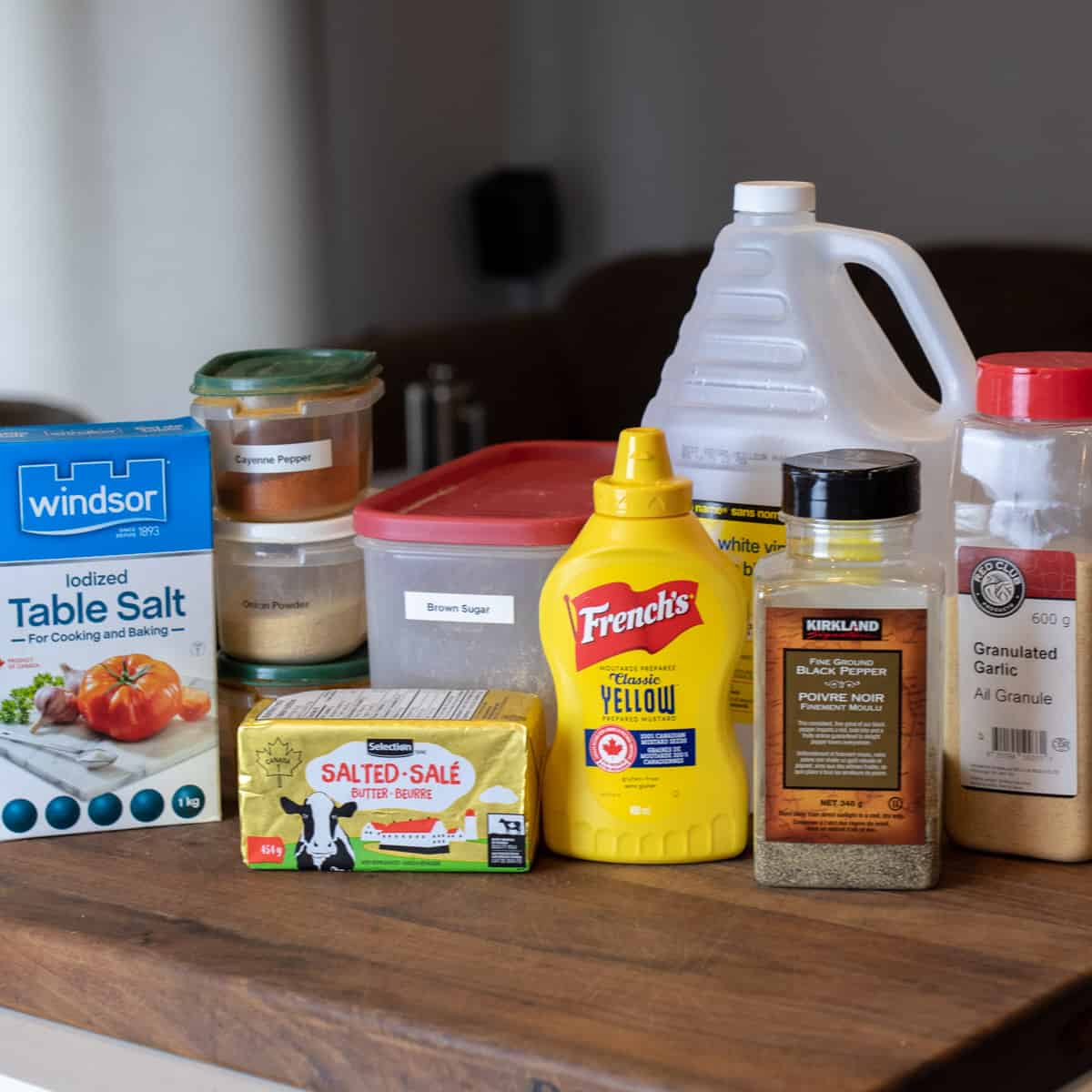 Ingredient Notes
Yellow mustard – classic yellow mustard is perfect for this Carolina Mustard BBQ Sauce.
Brown sugar – this provides the sweetness to the sauce. You could use white sugar or even honey.
White vinegar – the BBQ sauce definitely has a tang and that comes from the vinegar.
Chili powder
Garlic powder
Onion powder
Cayenne pepper – this provides some heat to the sauce. You can increase or decrease depending on your preference.
Salt
Butter – the butter gives the sauce a bit of richness and a nice gloss coating.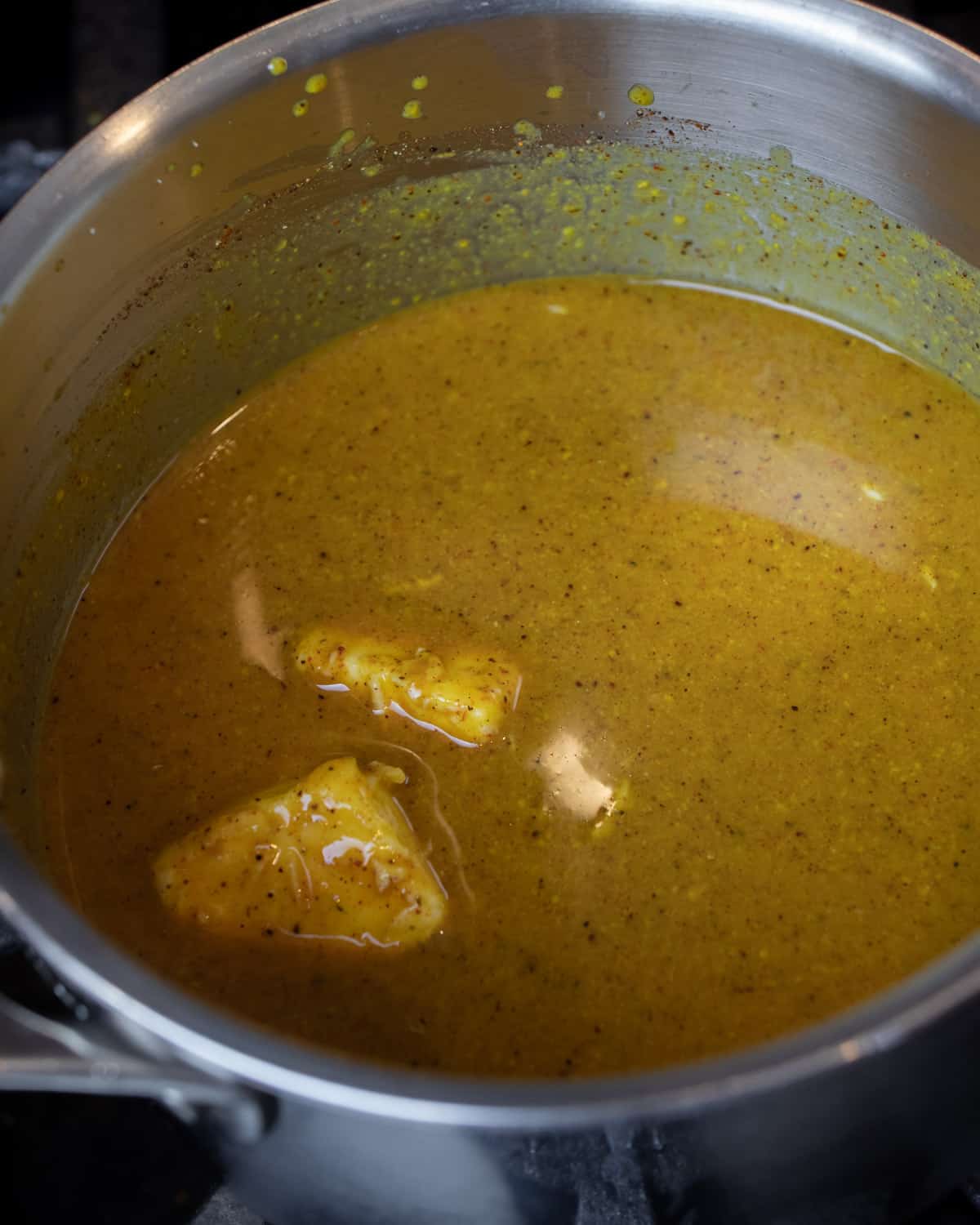 How To Make BBQ Sauce
Preparing this sauce is very simple. Add all the ingredients to medium saucepan and use a whisk to mix it so that the mustard and brown sugar is all dissolved.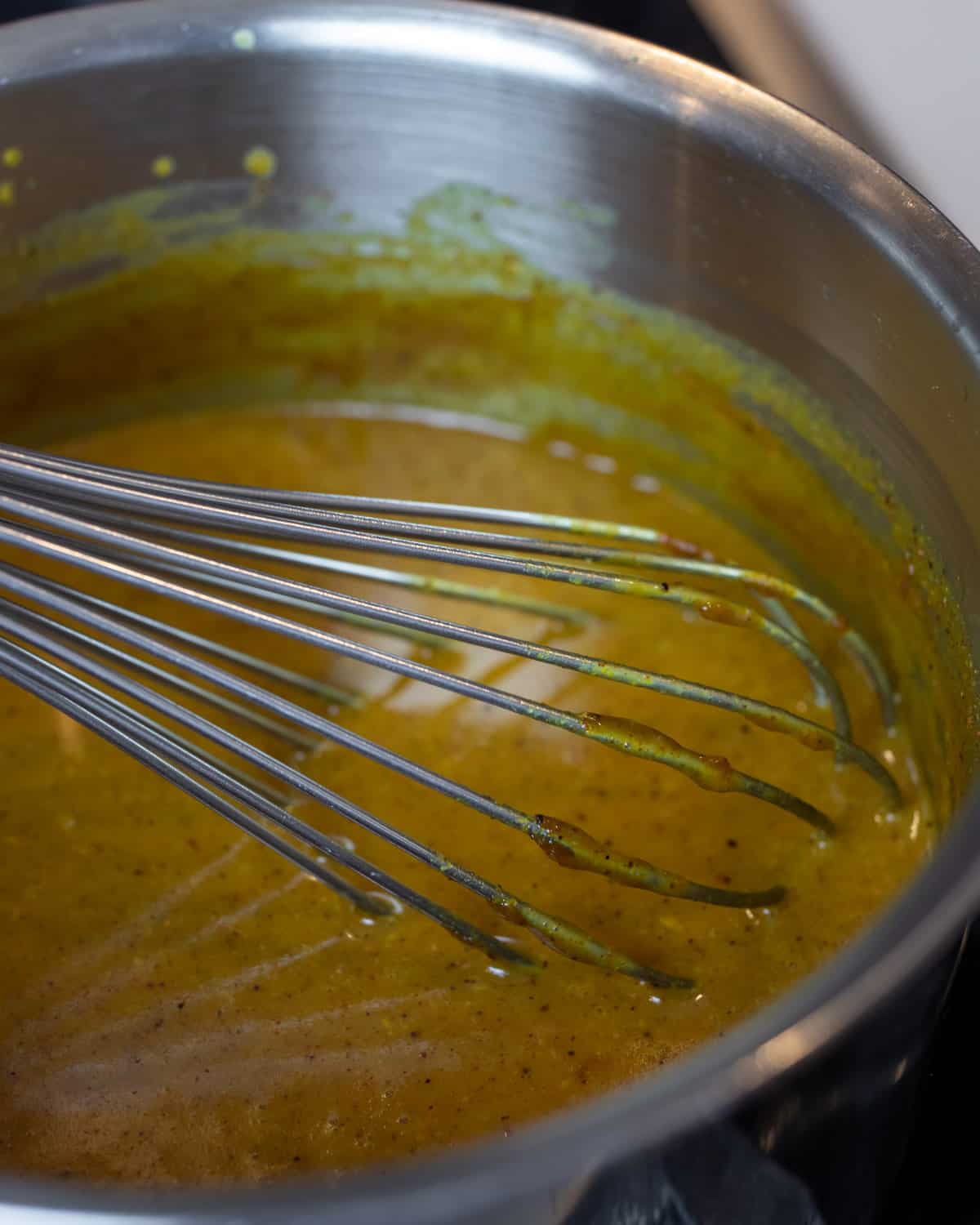 Heat the sauce over medium heat and stir occasionally. As the butter melts, mix it into the sauce. Bring the sauce to a boil and then reduce the heat to a medium low.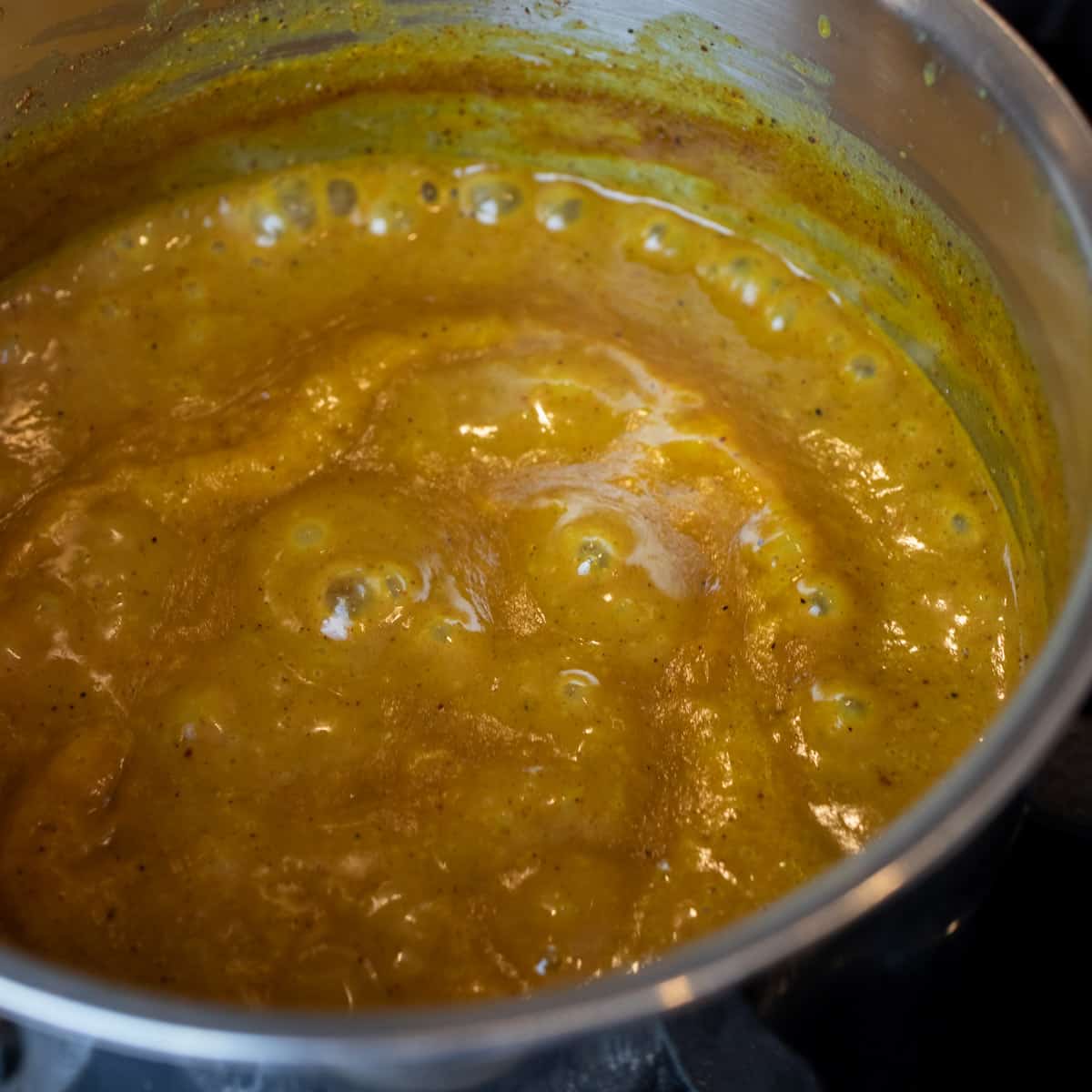 Let this sauce simmer for a few minutes on low heat, stirring often to make sure that it does stick or build up on the bottom of the saucepan. Remove it from the heat and let the BBQ sauce cool down.
How To Store This Sauce
I place this sauce in a 500ml mason jar and keep it in the fridge. It should stay good in the fridge for a few weeks. When serving for a BBQ or picnic, I love to transfer this sauce to a squeeze bottle. This makes it easy for people to add the sauce to a bun of pork, hot dogs and more!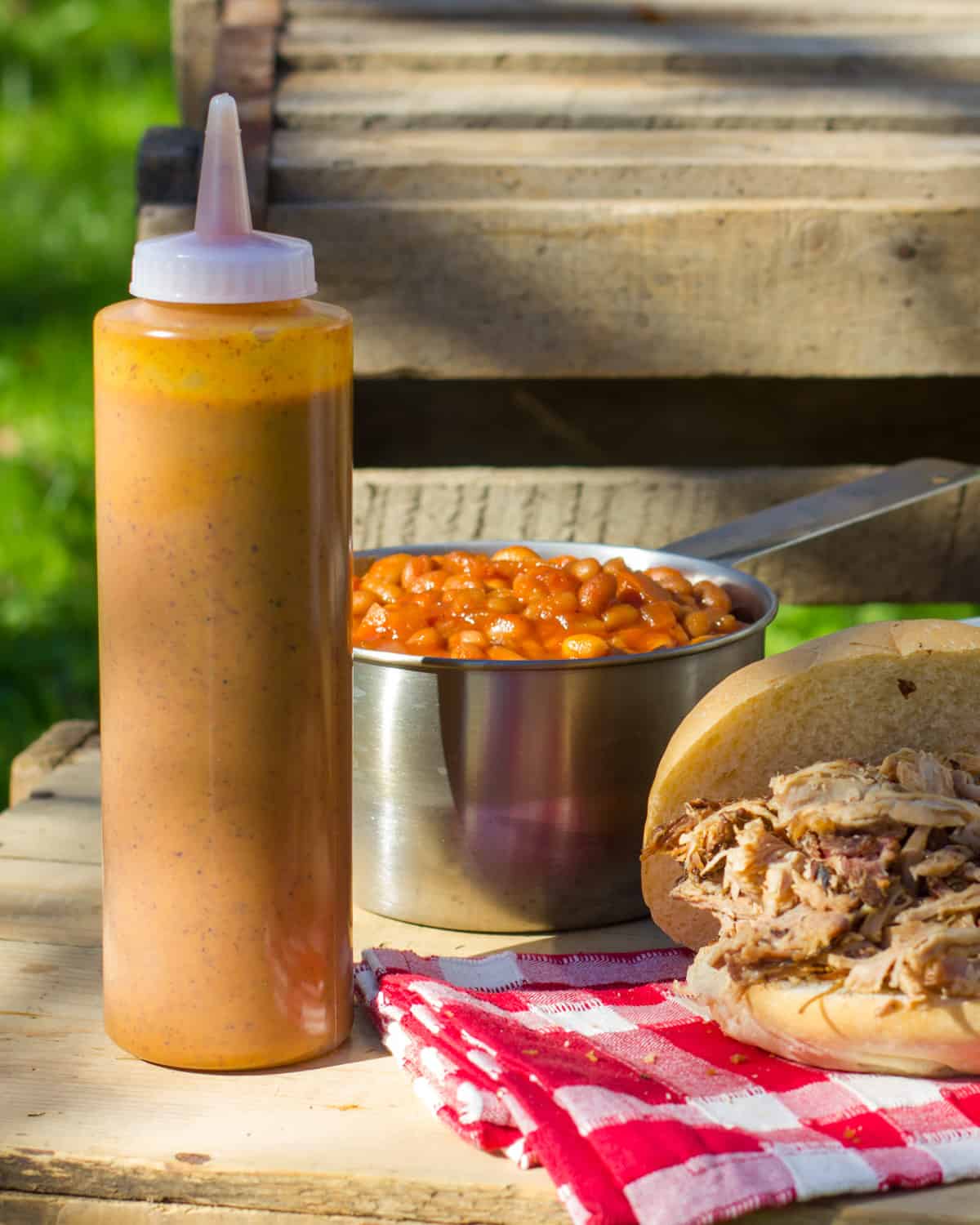 More BBQ Sauce Recipes!
I have another BBQ sauce, which is awesome with pulled pork, that I call Carolina Red Sauce and it is popular in places like Piedmont and Lexington. I really like having both of these sauces side by side any time I have a picnic with lots of pulled pork.
Here are even more sauces for your next BBQ and grilling session.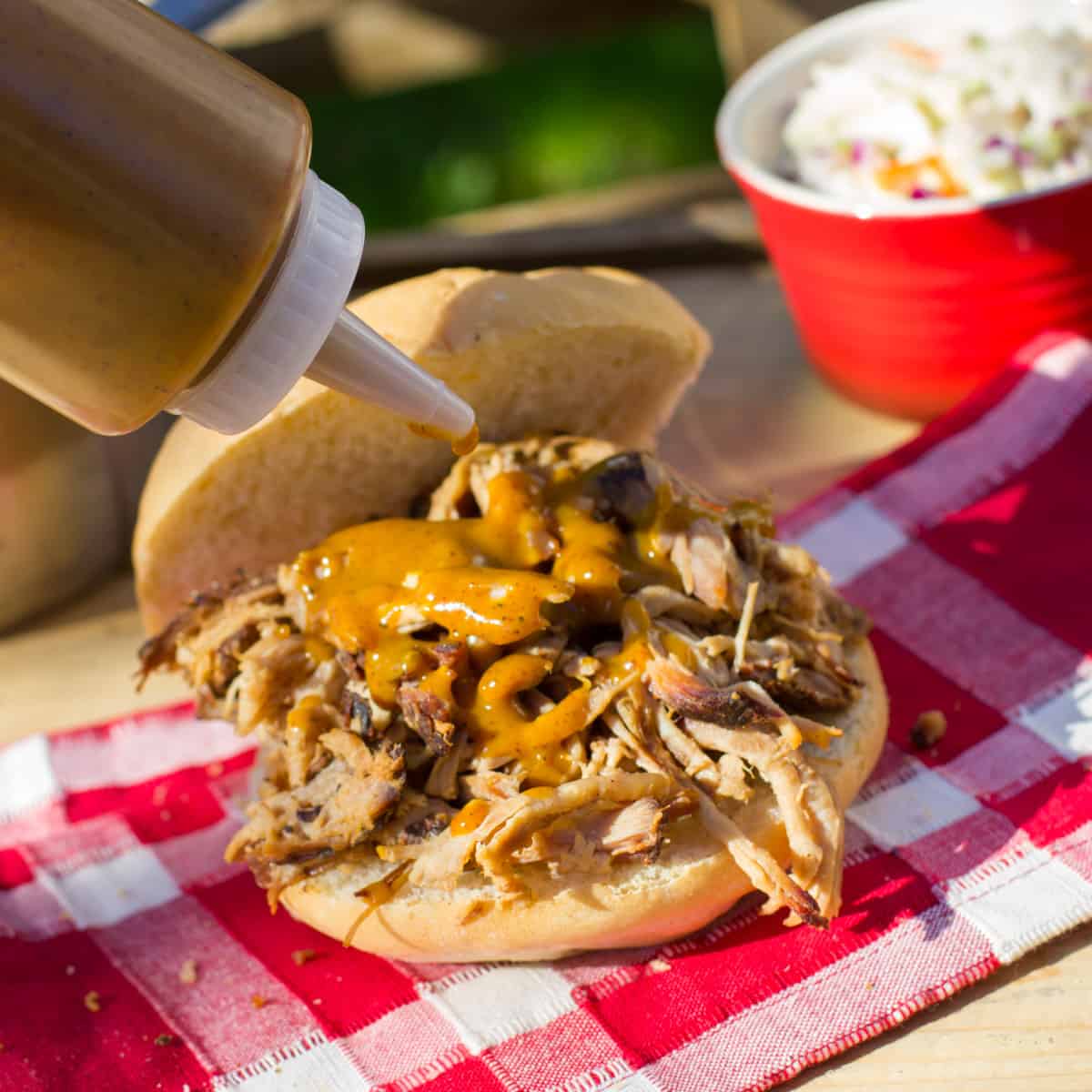 Carolina Mustard BBQ Sauce for Pulled Pork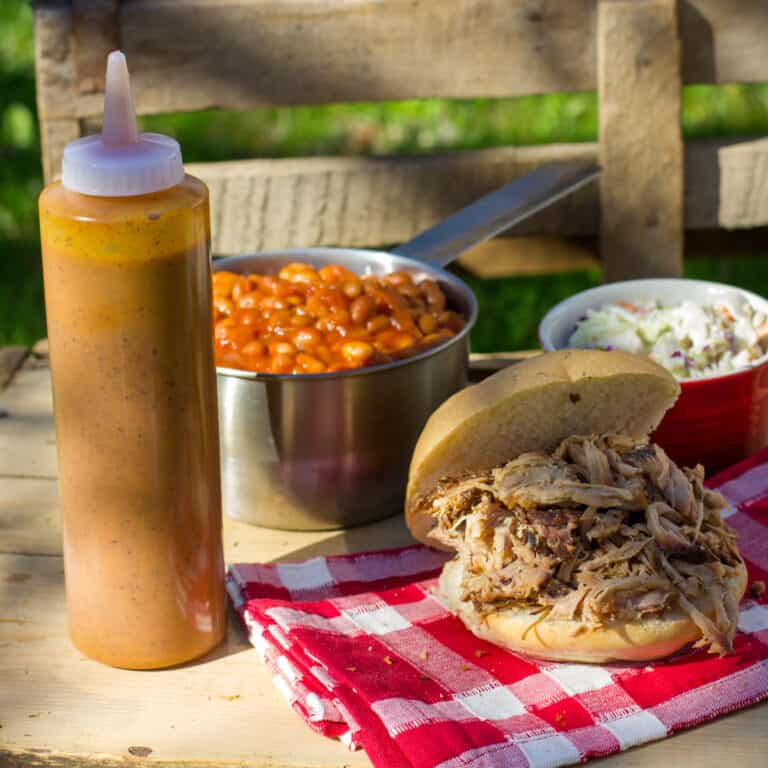 Print
This recipe is a classic Carolina mustard based sauce. Tangy, sweet with a little heat, this mustard based sauce is awesome on pulled pork, sausages, burgers hot dogs and more.
Servings: 15
Ingredients
1 cup prepared yellow mustard
3/4 cup brown sugar
3/4 cup vinegar
1/4 cup water
1 tbsp chili powder
1 tsp black pepper
1/4 tsp cayenne
1/2 tsp onion powder
1/2 tsp garlic powder
1 tsp salt
3 tbsp butter
Instructions
Whisk all the ingredients together in a saucepan until smooth. Cook on medium low heat for about 20 minutes to allow the flavors to combine.

Store in a jar or squeeze bottle in the fridge.
Nutrition
Per serving:
Calories: 77kcalCarbohydrates: 12gProtein: 1gFat: 3gSaturated Fat: 1gCholesterol: 6mgSodium: 368mgFiber: 1gSugar: 11g
This recipe was originally posted in May 2013.