This homemade BBQ sauce is super easy to make and it is incredible for grilling season. It is great for chicken, pork and so much more!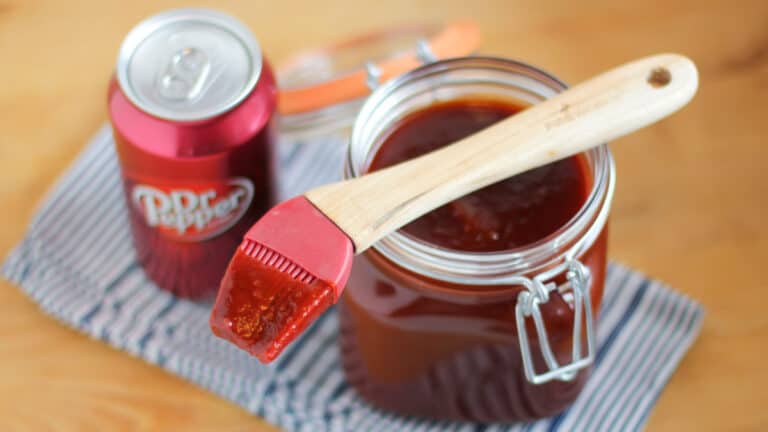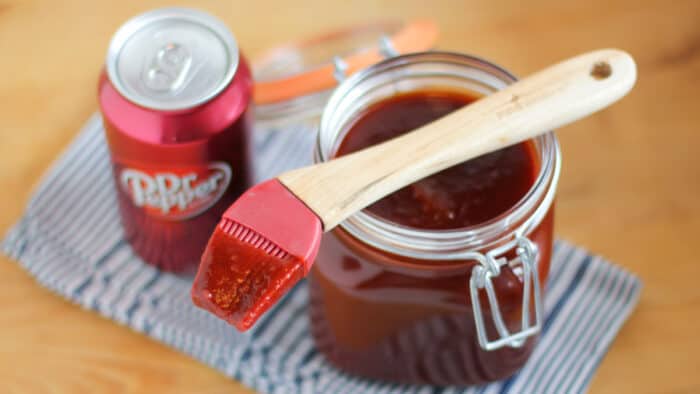 I love to make different kinds of BBQ sauces. Homemade is so much better than store bought. This recipe takes the unique flavor of Dr. Pepper and puts it in the sauce. Just try it on grilled chicken or pork chops and you will discover how amazing this sauce really is.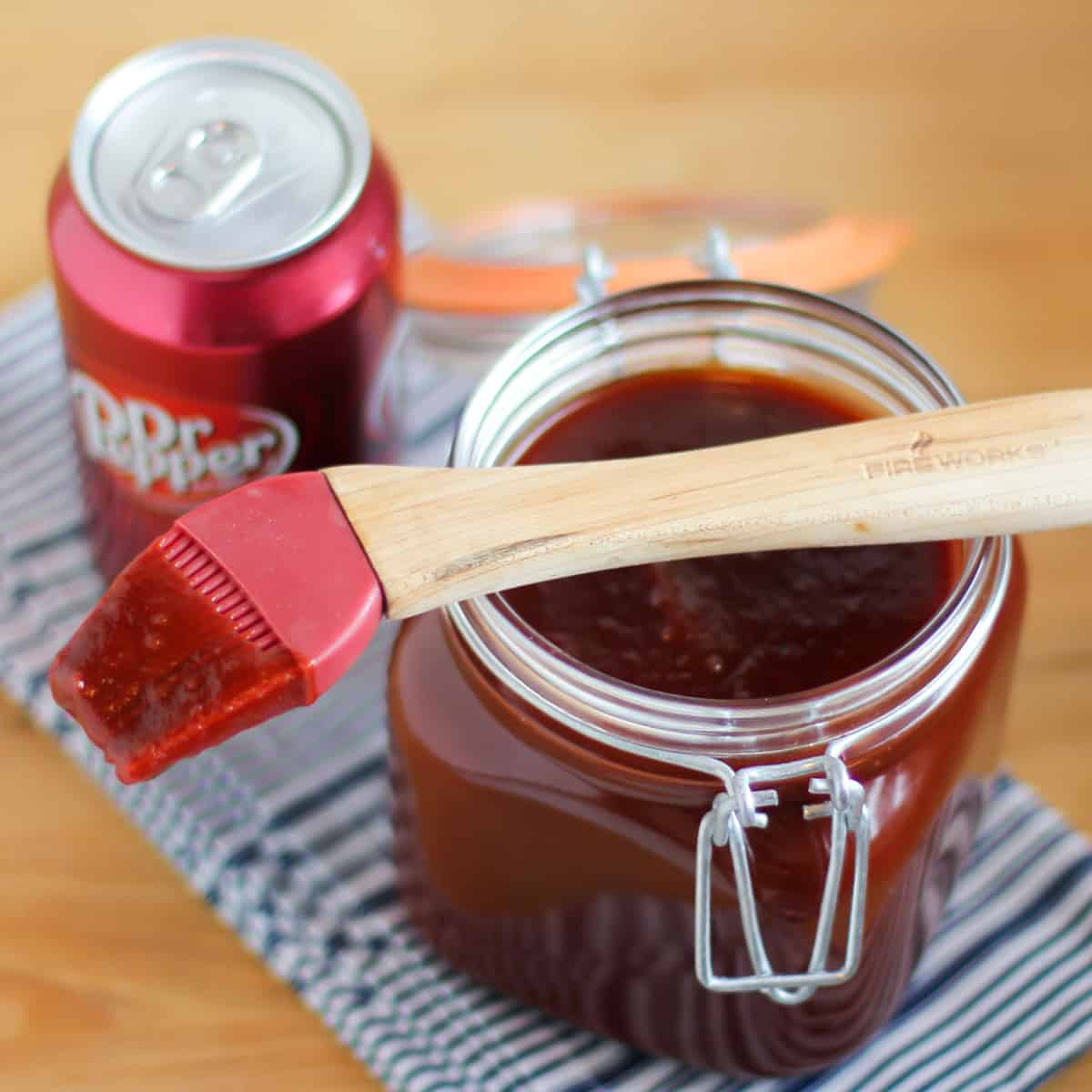 What Makes Dr. Pepper So Good?
Are you a Pepper? I sure am. Dr. Pepper is one of my favorite pops along with root beer. It has a wonderful blend of flavors and I love debating with people about what is exactly in Dr. Pepper. Some people say cherry, while others say vanilla. There are a few people who choose some spicier ingredients like cloves and star anise. It doesn't matter what is in it, I love it.
A Bit Of Trivia! Did you know that Dr. Pepper is older than Coca Cola? I was shocked when I read that this week. Dr. Pepper was first created in 1885 and Coca Cola was made one year later. I had no idea this pop was that old.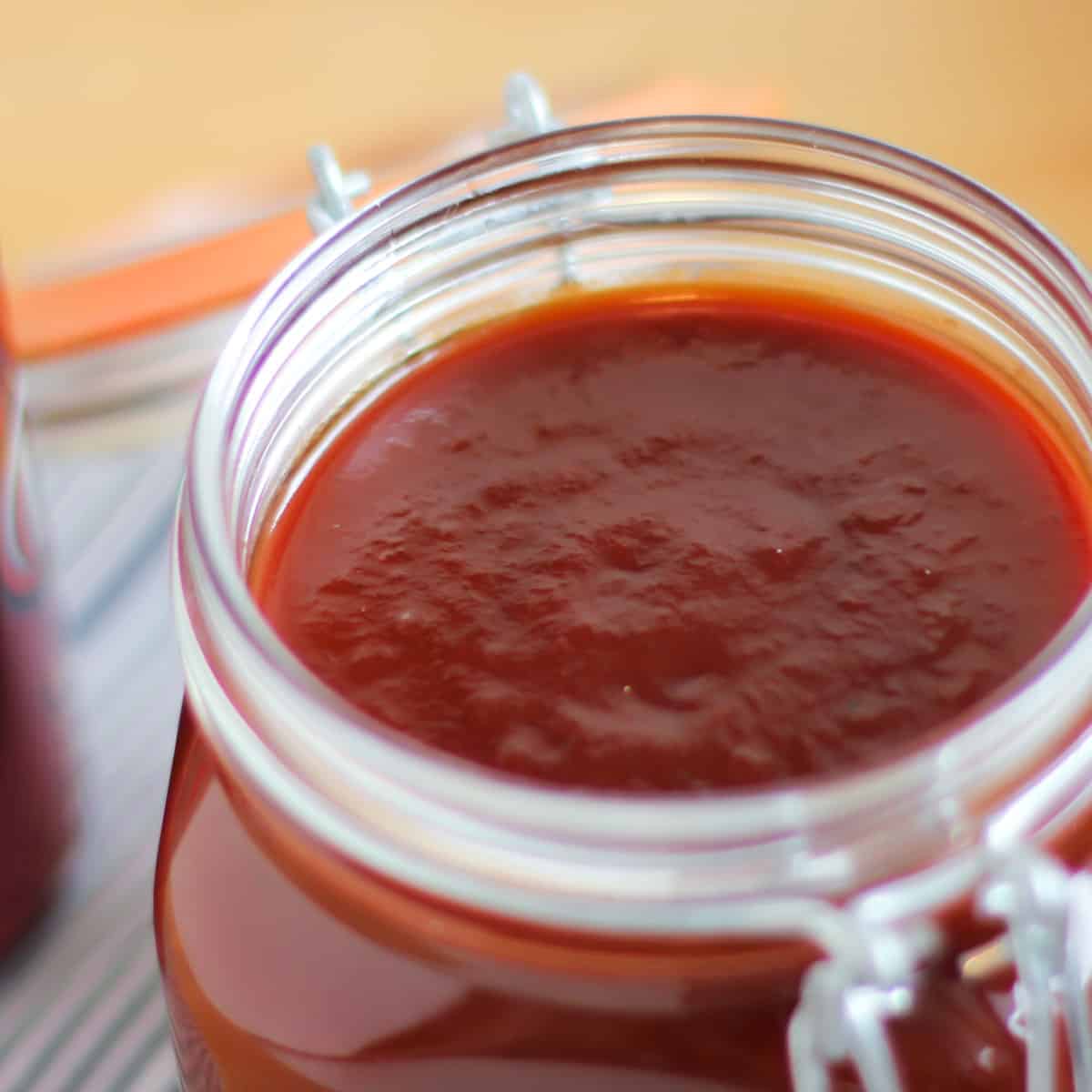 More BBQ Sauce Recipes!
If you like this Dr. Pepper BBQ sauce and looking for more sauces for your next cookout, tailgate party or picnic, then check out these recipe ideas!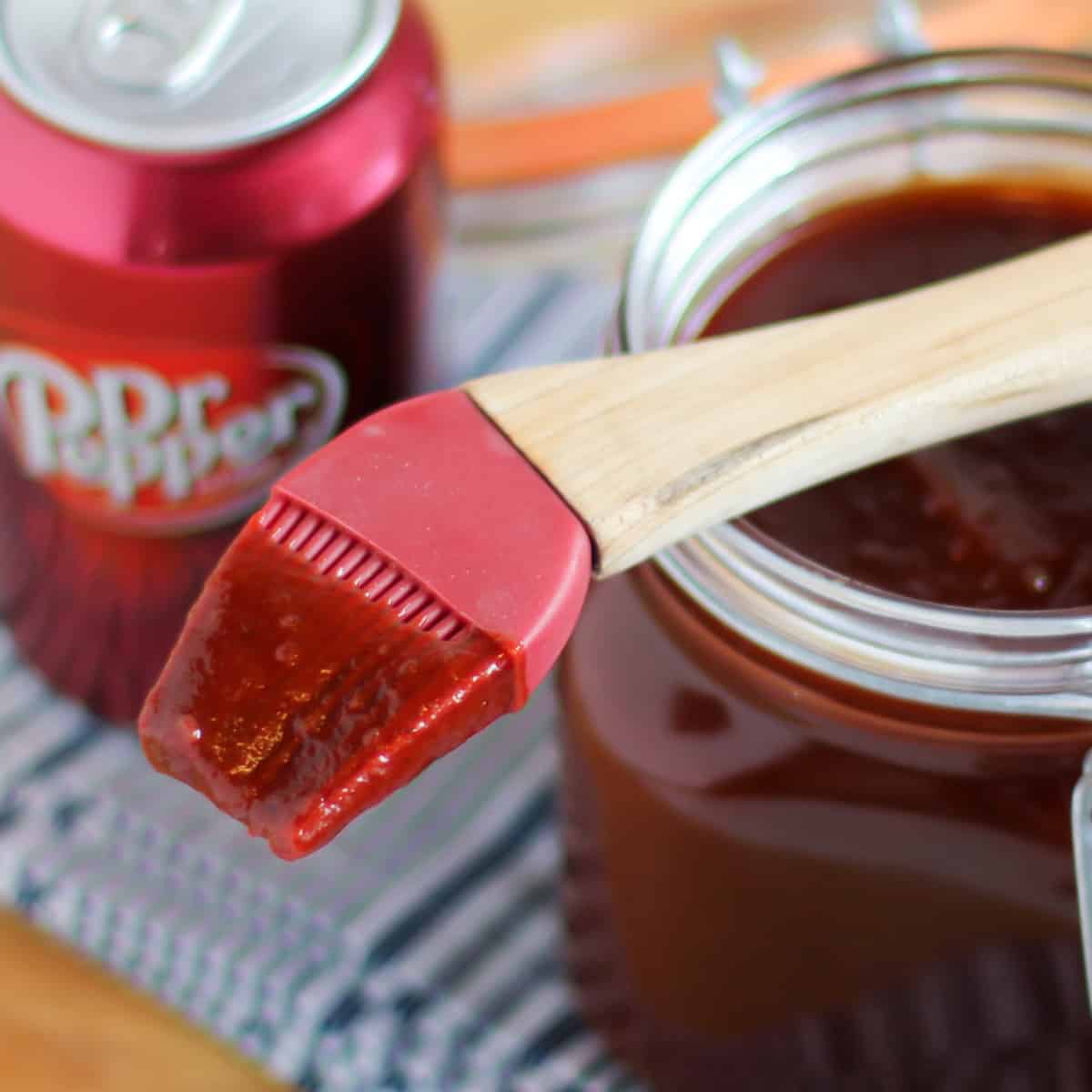 Dr. Pepper BBQ Sauce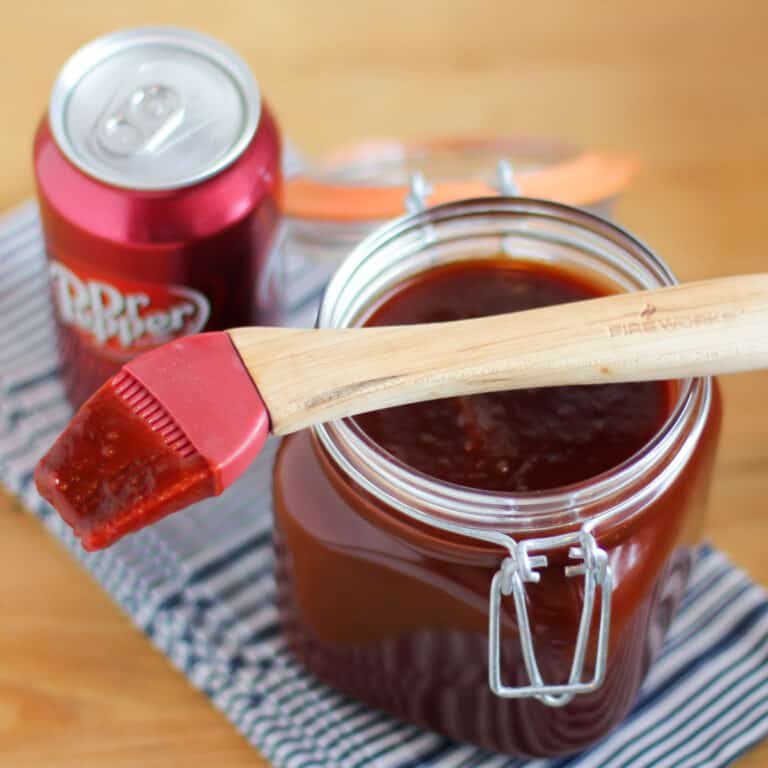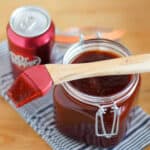 Print
Simple homemade bbq sauce recipe with Dr. Pepper, tomato paste, brown sugar, molasses, vinegar and more. Great on grilled chicken, pork chops, ribs and more!
Servings: 20 servings
Ingredients
2 tbsp butter
1 onion , minced
1/2 red pepper , minced
5 garlic cloves , minced
1/2 cup molasses
1 can Dr. Pepper soda pop , 355ml can
1/2 cup vinegar
1 1/2 cup brown sugar
1 tsp salt
1/2 tsp black pepper
1 1/2 cups tomato paste
Instructions
Melt the butter in a saucepan. Add the onion, red pepper, garlic to the saucepan and saute until they are tender and beginning to caramelize, about 8 minutes.

Add the molasses, Dr. Pepper, brown sugar, vinegar, salt and pepper. Bring to a boil. Let it cook with a low rolling boil for about 10 minutes. Stir occasionally so that nothing sticks to the bottom of the saucepan.

Stir in the tomato paste and lower the heat. Let the sauce simmer for 30 minutes, stirring every few minutes.

Remove from the heat and let the sauce cool to room temperature.

Puree in a blender until smooth.

Pour into jars and store in the fridge.
Nutrition
Per serving:
Calories: 126kcalCarbohydrates: 29gProtein: 1gFat: 1gSaturated Fat: 1gCholesterol: 3mgSodium: 292mgFiber: 1gSugar: 27g