This beer BBQ sauce has so many layers of sweet flavours. Perfect for grilled or smoked chicken, ribs, pork chops and so much more!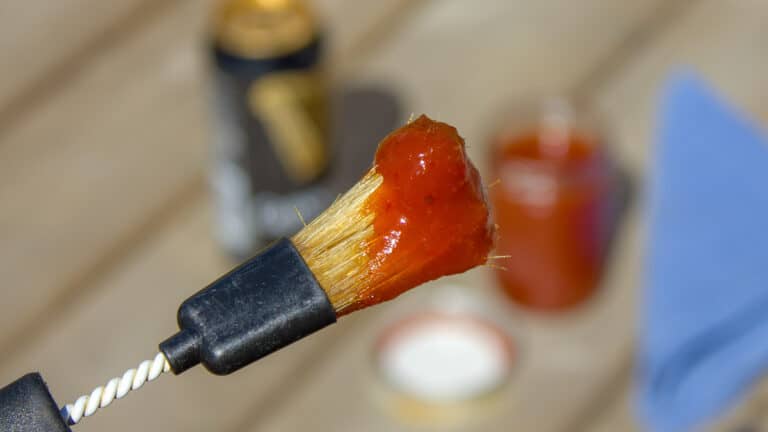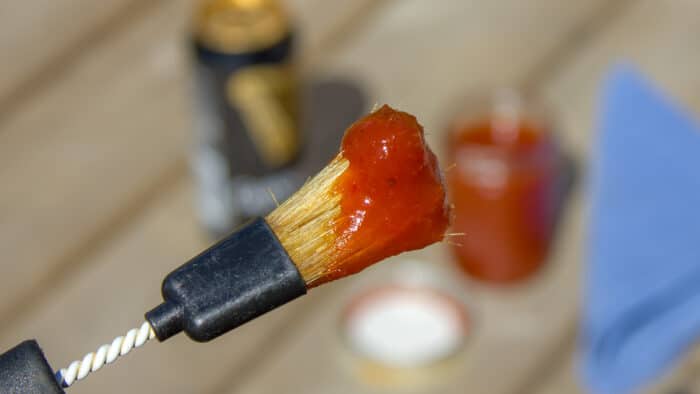 Guinness Draught is my favourite beer. This Irish dry stout that has a sweet caramel flavour with a hint of coffee, Guinness has been used in many different recipes from desserts to bread to main dishes. This Guinness BBQ sauce has the wonderful flavour of this unique beer and it goes perfect on ribs, chicken, pork chops and more!
I love the flavour that Guinness brings to food. Check out this Guinness Bread recipe.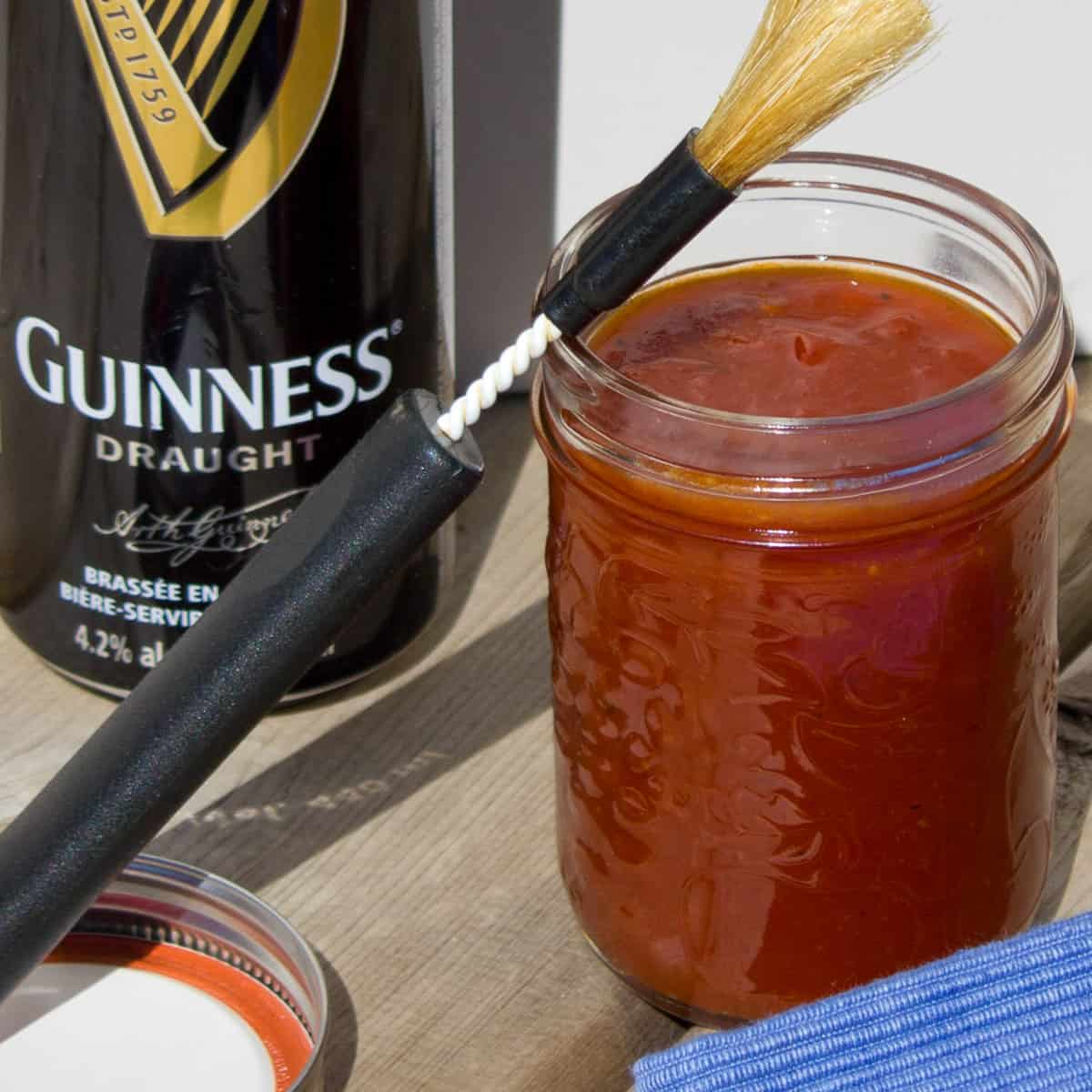 I love making BBQ sauce with beer in the ingredients. There is not much beer actually needed, because even a little bit of beer will give that enhanced flavour to the sauce. Along with the beer, there is onions, garlic, molasses, brown sugar and tomato paste. These all come together to make a sweet BBQ sauce packed with serious flavours.
Great recipes to use this sauce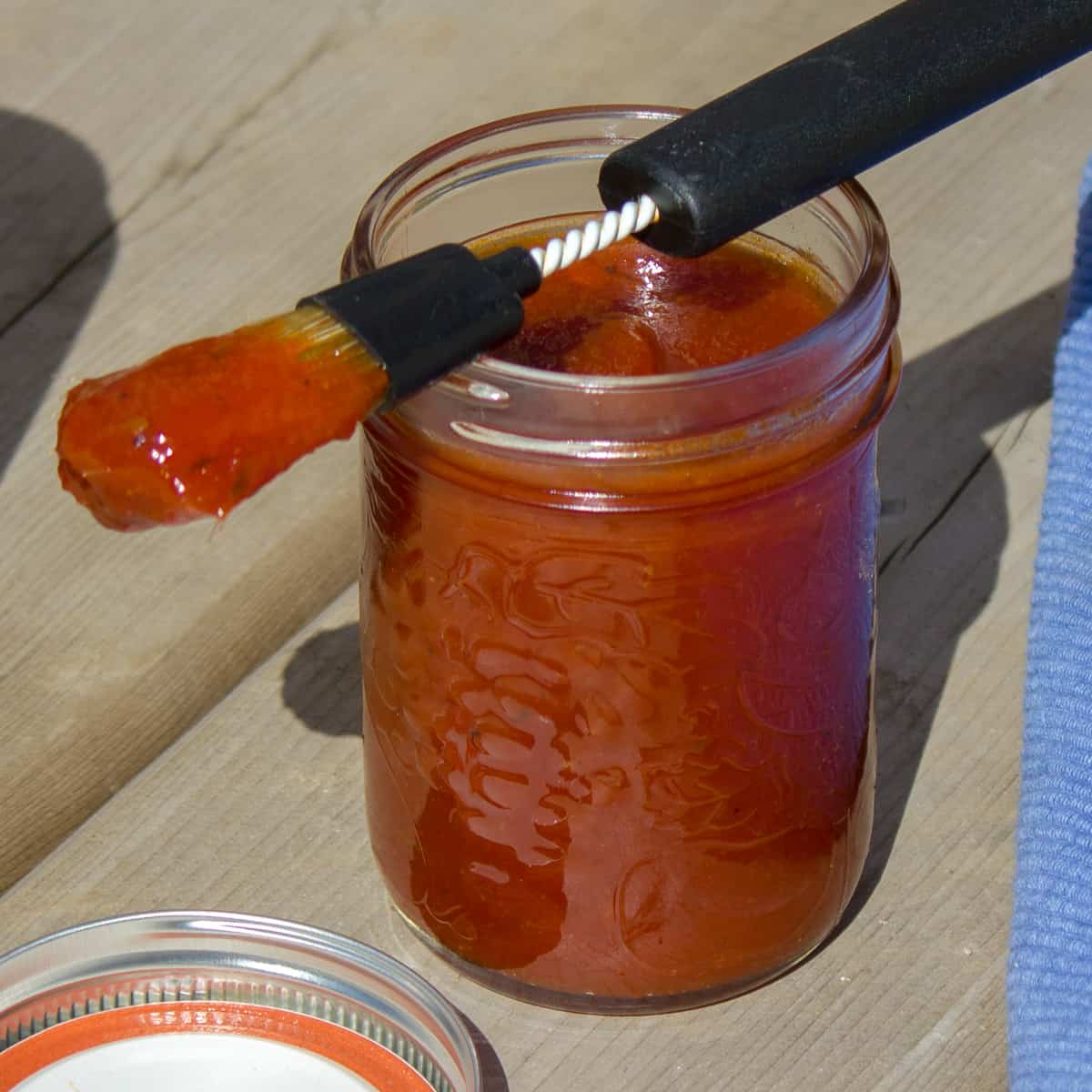 It is very simple to make this sauce. I sauté the onions and garlic with butter in the saucepan. Once the onions are tender and transparent, add the rest of the ingredients, except the tomato paste. Bring to a boil and let simmer for about 10 minutes.
The last ingredient is the tomato paste. Whisk that in the sauce until it is smooth. Lower the heat and allow the sauce to simmer for 30 minutes. The aroma in the kitchen will be amazing.
Once the sauce has simmered, remove from the heat. The final step is to puree the sauce. While it is possible to use a hand immersion blender, I prefer to use a stand blender. This does a better job making the sauce nice and smooth.
Let the sauce cool slightly and then pour it into the blender jar. Process until very smooth.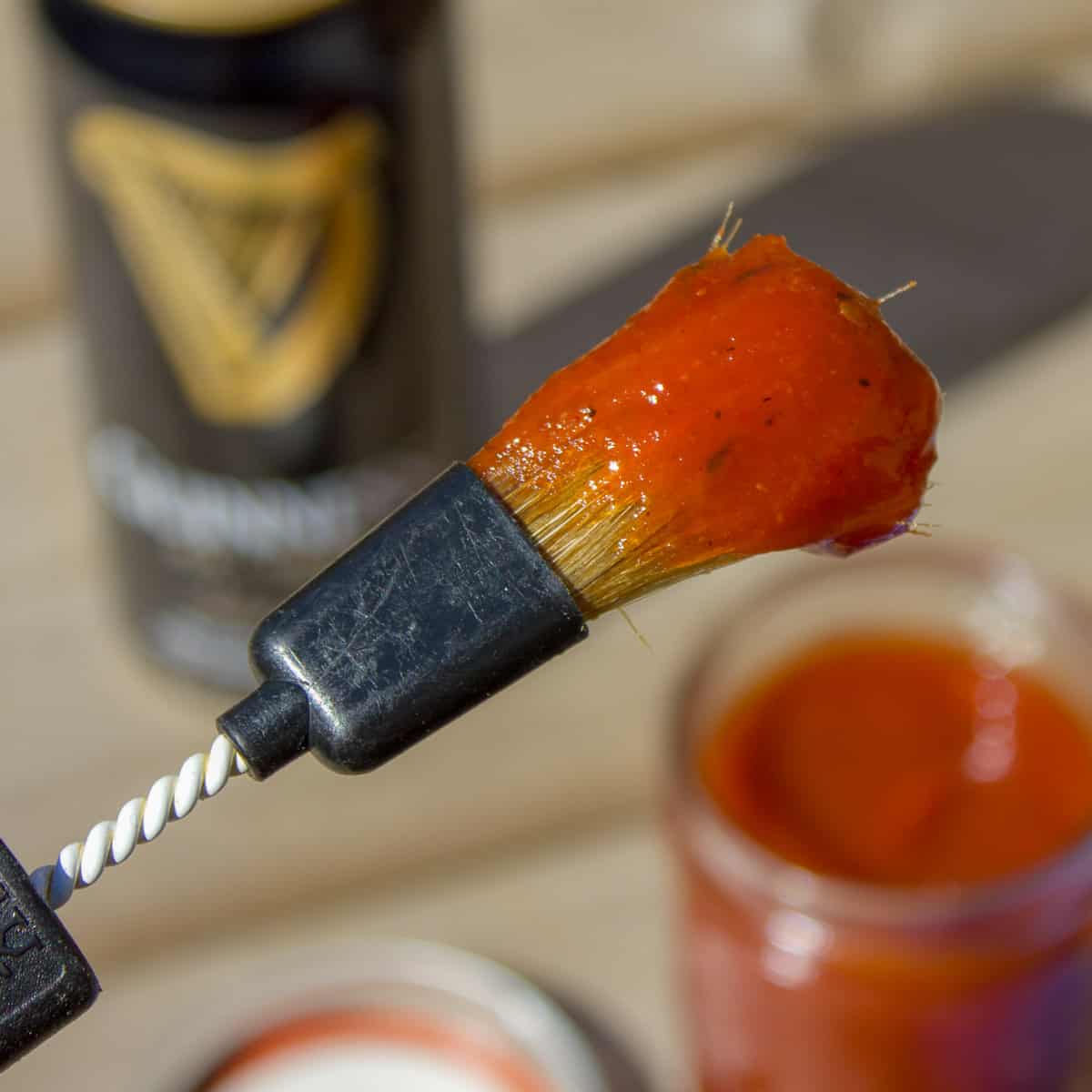 Other BBQ Sauce Recipes
This Guinness BBQ sauce is so good! Here are some other recipes with different flavour profiles.
Guinness BBQ Sauce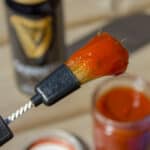 Print
Easy homemade beer BBQ sauce, this recipe has instructions for how to make bbq sauce with beer. Great for grilling or smoking chicken, ribs, pork chops.
Servings: 16
Ingredients
2 tbsp butter
2 onions , minced
5 garlic cloves , minced
1/2 cup molasses
1 cup Guinness beer
1/2 cup white vinegar
1 1/2 cup brown sugar
1 tsp salt
1/2 tsp black pepper
1/2 tsp cayenne
1 cup tomato paste ,(8oz can)
Instructions
Melt the butter in a saucepan. Add the onion, and garlic to the saucepan and saute until they are tender and beginning to caramelize, about 8 minutes.

Add the molasses, beer, brown sugar, vinegar, salt, pepper and cayenne Bring to a boil. Let it cook with a low rolling boil for about 10 minutes. Stir occasionally so that nothing sticks to the bottom of the saucepan.

Stir in the tomato paste and lower the heat. Let the sauce simmer for 30 minutes, stirring every few minutes.

Remove from the heat and let the sauce cool to room temperature.

Puree in a blender until smooth.
Nutrition
Per serving:
Calories: 149kcalCarbohydrates: 33gProtein: 1gFat: 2gSaturated Fat: 1gCholesterol: 4mgSodium: 298mgFiber: 1gSugar: 30g