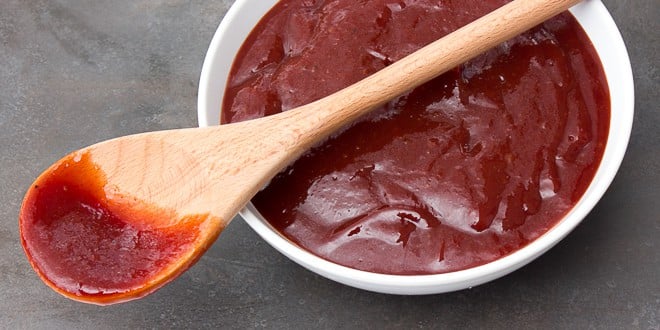 I love to smoke food and many times I add BBQ sauce during or after the meat has been in the smoker. Sometimes I want to be able to have that nice smoky flavor even when I do not use the smoker and that was the reason for me developing this Smoky Mesquite BBQ sauce. Sweet and tangy, this is a fairly standard sauce. But, what sets it apart is that I smoke the sauce for a good 3 hours! I used mesquite wood because I wanted a stronger smoke flavor and mesquite is great for that.
This sauce is amazing on burgers, hot dogs, or grilling almost any meat including chicken, ribs and more! It gives the meat that great smokey taste, making you think that the food has been going through that low and slow smoke.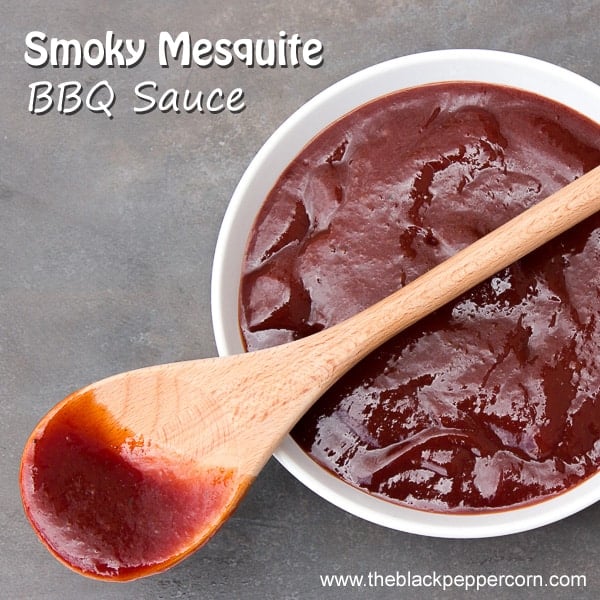 Smoky Mesquite BBQ Sauce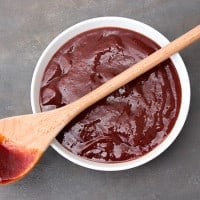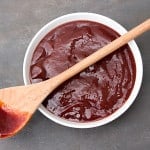 Print
Sweet and tangy BBQ sauce smoked for 3 hours with mesquite wood. Perfect for chicken, ribs, burgers, hot dogs and more! Big Green Egg, Bradley, Masterbuilt,
Servings: 3 cups
Ingredients
2 cups ketchup
1 cup water
1/2 cup vinegar
3/4 cup dark brown sugar
1 tsp salt
1 tbsp worchestershire sauce
1 tbsp hot sauce
1 tsp paprika
1/2 tsp cayenne pepper
1/2 tsp black pepper
2 garlic cloves
1/2 onion
Instructions
Start up smoker using mesquite wood and get it up to a temperature of 225-250F.

Add all ingredients to a blender or food processor and pulse until smooth.

Pour the sauce into a foil lasagna pan.

Place the pan in the smoker and smoke the sauce for 3 hours.

Stir the sauce after each hour in the smoker.

After smoking, let the sauce come to room temperature.

Stir it and add little water if it is too thick.

Keep in the fridge for up to 2 weeks.