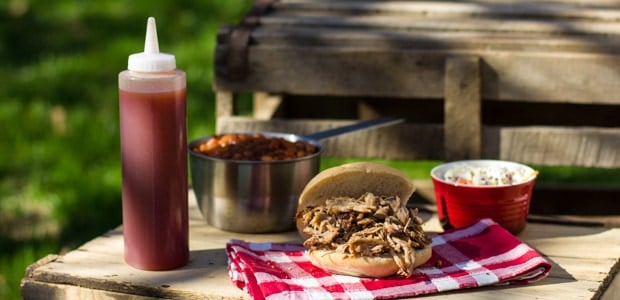 It seems like every region of the United States has their own version of a BBQ sauce. Some are sweet, some are tangy, some have a lot of tomato and others are more mustard based. Some BBQ sauces are red, others brown and some are even yellow or white! Talk to different people and you will likely get different answers regarding which kind of BBQ sauce best.
Head to the Carolinas, particularly to the regions around both Lexington and Piedmont, and you will find a BBQ sauce very different than the sweet tomato kind from Kansas City or the smokey sauce from Texas.
Carolina Red Sauce is a thin vinegar based sauce that is very tangy and served as a mop sauce and finishing sauce for pulled pork. It is even great as a mop sauce for smoked ribs. Mop some on before you add a finishing BBQ sauce.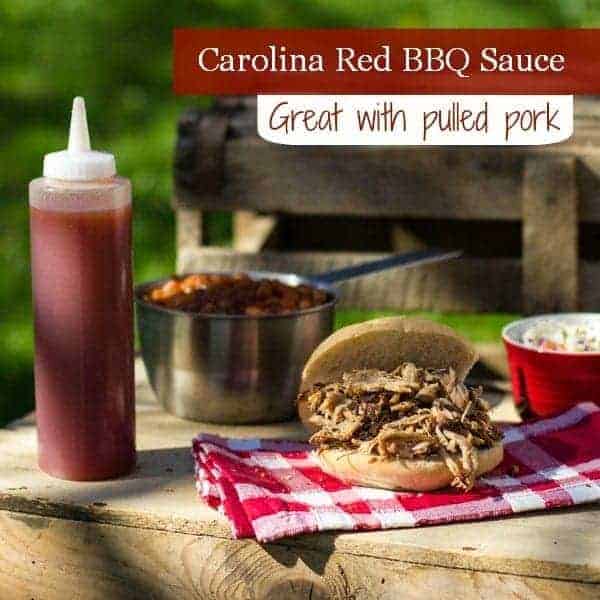 Carolina Red BBQ Sauce Recipe - Piedmont or Lexington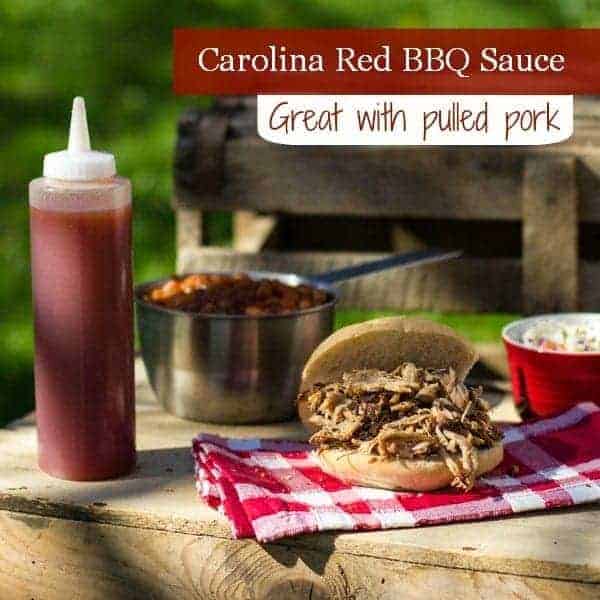 Print
This thin sauce popular in the Carolinas is great as a mop sauce and finishing sauce for pulled pork, smoked ribs and more. Cider vinegar, ketchup, sugar and spices
Servings: 2 cups
Ingredients
1 1/2 cup vinegar (white or cider)
1/2 cup ketchup
2 tbsp brown sugar
1/2 tsp garlic powder
1/2 tsp onion powder
1/2 tsp cayenne pepper
1 tsp salt
Instructions
Whisk all the ingredients together in a saucepan until smooth. Cook on medium low heat for about 20 minutes to allow the flavors to combine.

Store in a jar or squeeze bottle in the fridge.