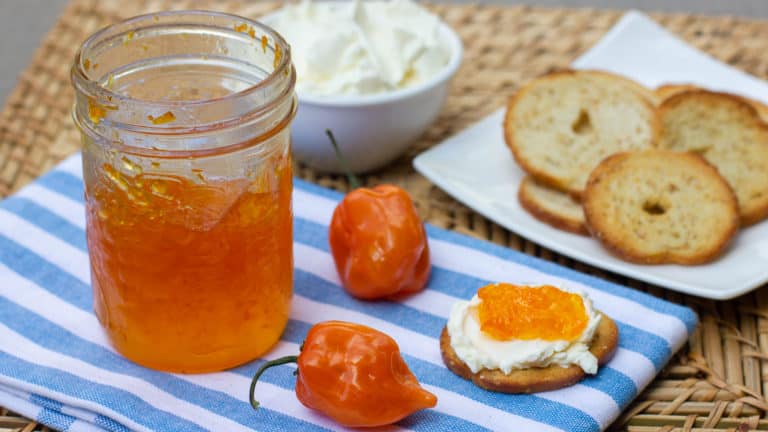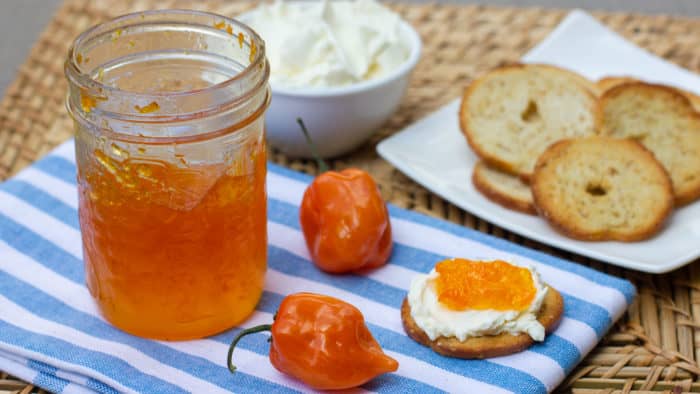 For many years, I have been a big fan of pepper jellies. I usually make a spicy jalapeño jelly and sweet red pepper jelly. They and bright, colourful and wonderful as a treat. Spread some jelly on a cracker with cream cheese for a delicious appetizer.
My dad grew a bunch of habanero plants and had a massive harvest. He brought up a bag of these fiery orange peppers and I was eager to throw these in some recipes. Since it was jelly season, I wondered how habanero jelly would turn out.
Wow – it is incredible!
This jelly is vibrant orange and is deceptively spicy. It truly packs a lot of heat but is also very sweet as well. It is perfect to spread it on a cracker with some cheese.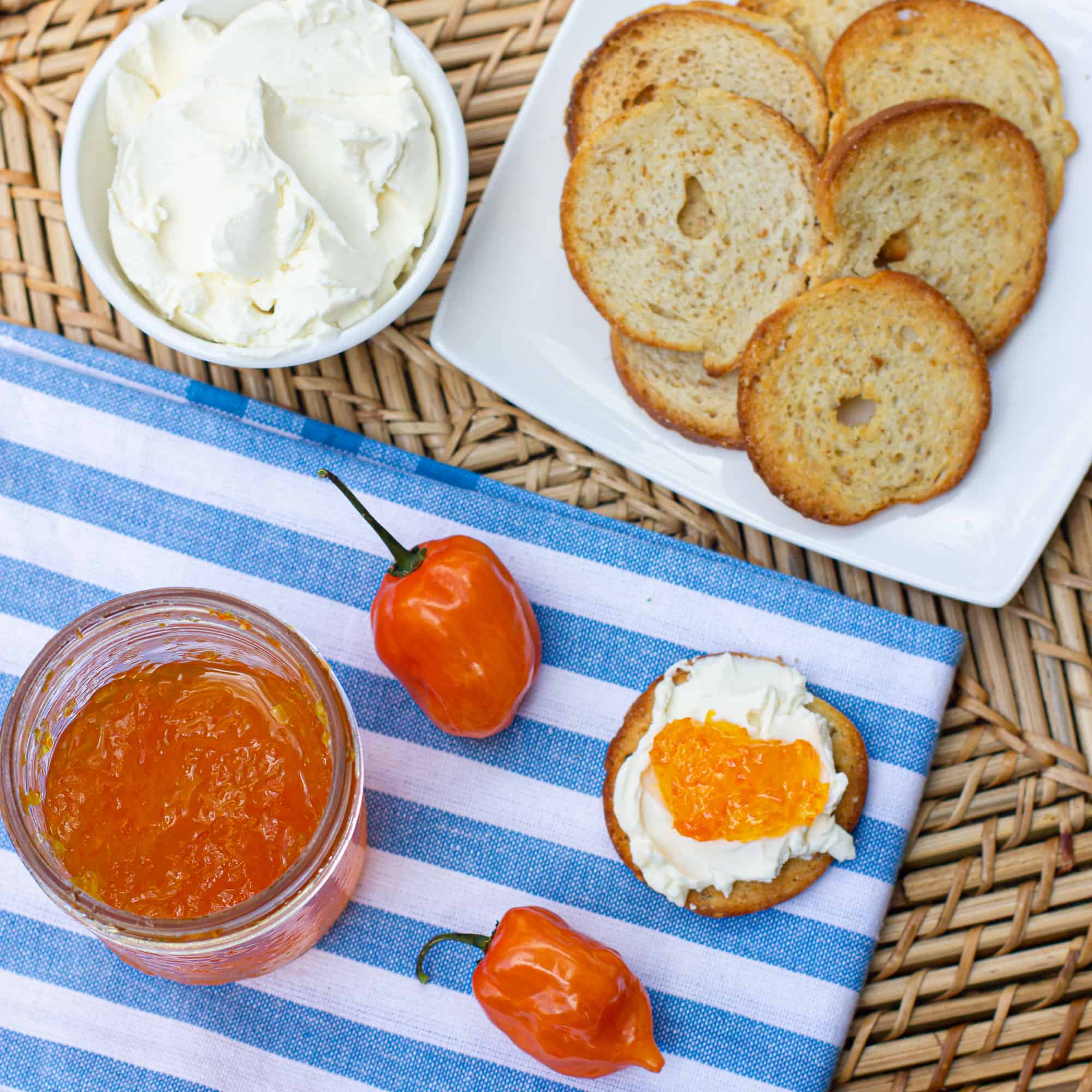 I have made many different jelly recipes using peppers and onions. If you have never made a savoury jelly, you could try this red pepper jelly or any of the ones below.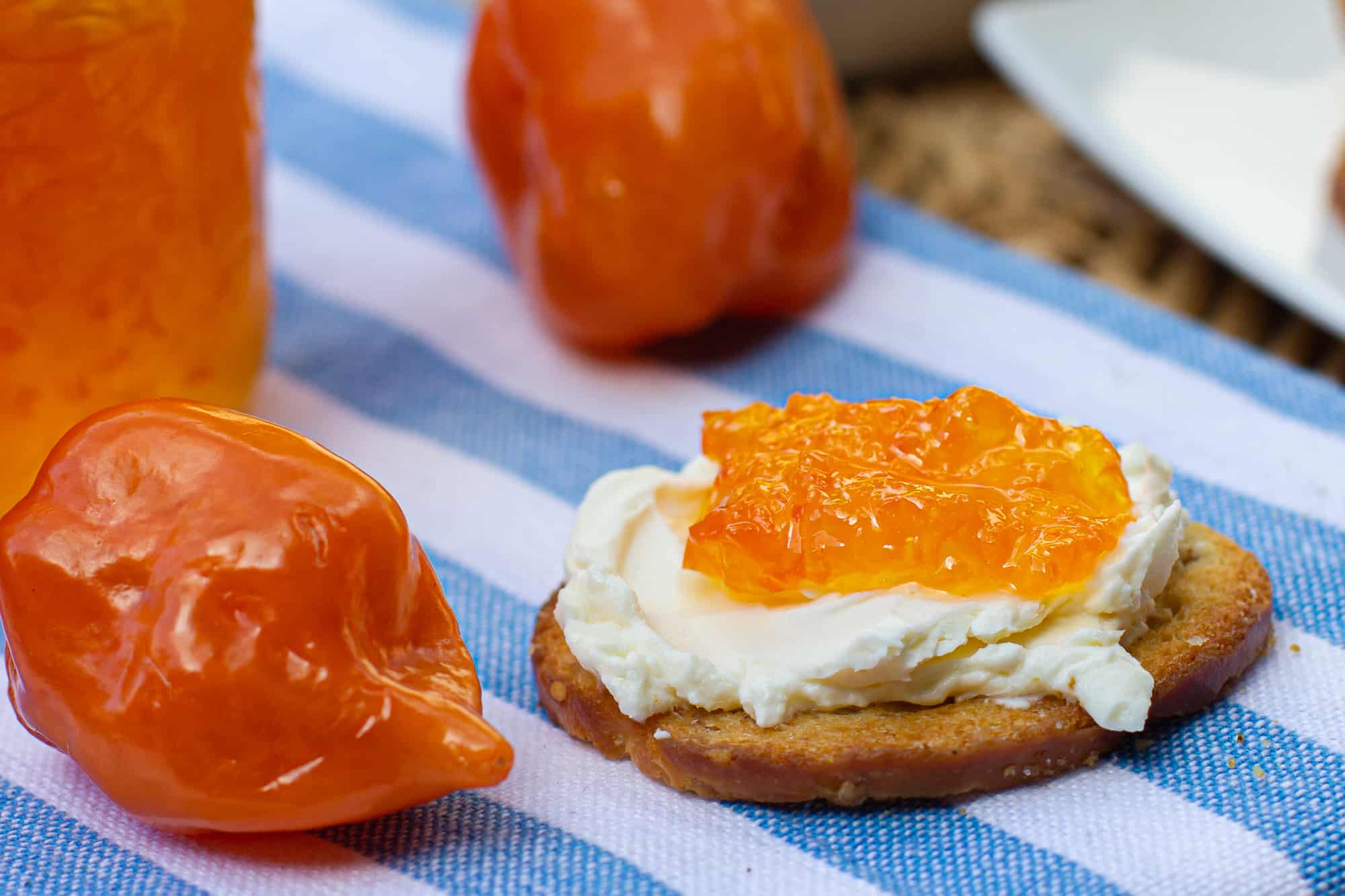 Habanero Jelly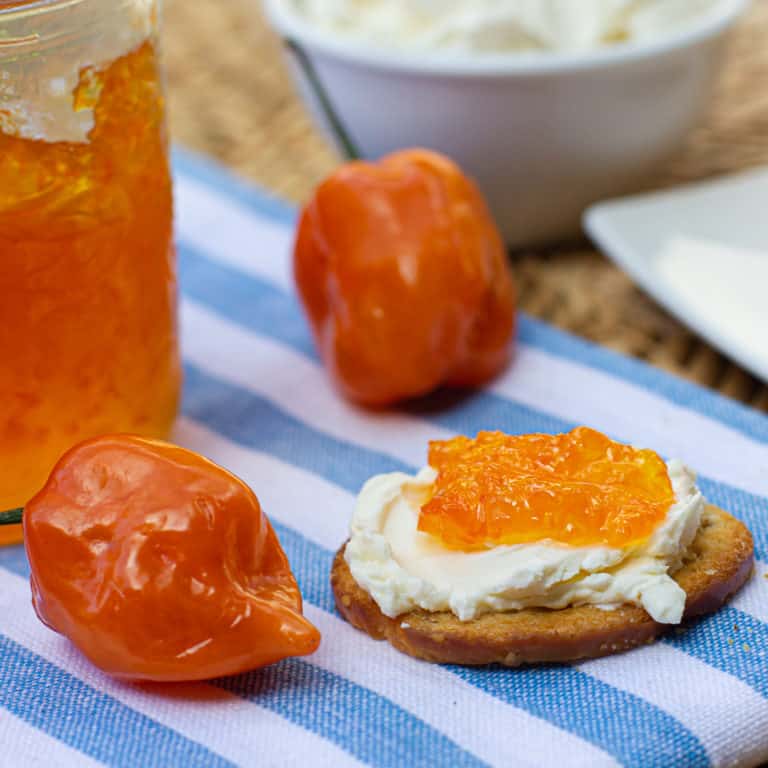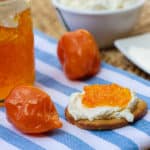 Print
Easy to make sweet red pepper jelly that is great with crackers and cream cheese. Simple canning with instructions for how to process in hot water bath.
Servings: 4 250ml jars
Ingredients
3 orange peppers , cored and seeded
5-6 habanero peppers , cored and seeded
3 tbsp pectin crystals
2/3 cup white or cider vinegar
1/2 tsp butter or margarine
3 1/3 cups sugar
Instructions
Place all the peppers in a food processor and pulse until chopped finely.

Transfer the chopped peppers to a large pot with the remaining ingredients.

Heat to boiling and continue to boil for about 15-18 minutes, stirring constantly.

Skim any foam which accumulates at the top and remove from stove element.

While the jelly is still hot, ladle it into hot jars, leaving a 1/4 inch headspace.

Screw on lids and process in a boiling water bath for 10 minutes.
Notes
If using the FreshTECH, use the instructions here in place of steps 2-4.
Sprinkle pectin evenly bottom of the pot fitted with the stirrer. Add peppers, vinegar and butter on top of the pectin. Press the Jelly button and press the - (minus) button, until the time reads 23 minutes. Press enter to start the machine. Wait 4 minutes for the machine to beep. Add the sugar and cover with the lid.