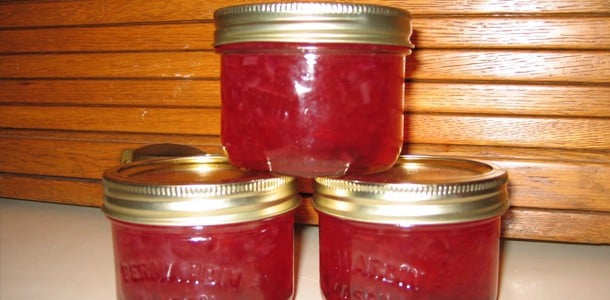 This amazing jelly is wonderful on crackers with brie or cream cheese!
Zesty Red Onion Jelly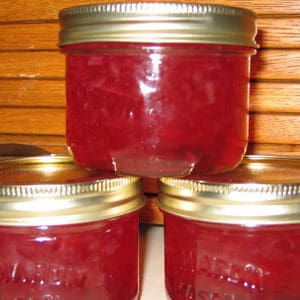 Print
A house specialty designed especially for an Ottawa newspaper. For jelly with a lovely pink hue, make the jelly in August when the red onions are fresh.
Servings: 6 x 250ml jars
Ingredients
2 cup diced red onion , finely minced
4 tsp lemon zest
1 1/2 cup white vinegar
6 cups granulated sugar
2 pouches (85 ml [3 fl oz]) liquid Certo (pectin)
Instructions
Add onion, lemon zest, vinegar and sugar to a large pot. Heat to boiling and continue to boil for another 3 minutes, stirring constantly.

Add pectin and continue cooking at a rolling boil for another 10 minutes, stirring constantly. Skim any foam which accumulates at the top. Remove from stove element. Add food coloring, if using.

While the jelly is still hot, ladle it into hot jars, leaving a 1/4 inch headspace. Screw on lids and process in a boiling water bath for 10 minutes.
Notes
to get the colour of the jelly to be a nice vibrant pink take the red onion skin and place it in a bowl with the vinegar. cook in the microwave for 2 minutes. Remove and let the vinegar cool to room temperature. Remove the onion skin and you will find that the natural dye of the onion skin and beautifully coloured the vinegar.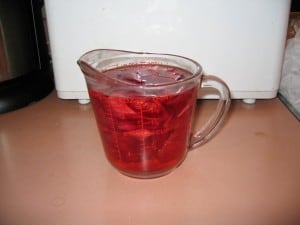 Source – Bernardin