M&M and Nutella Thumbprint Cookies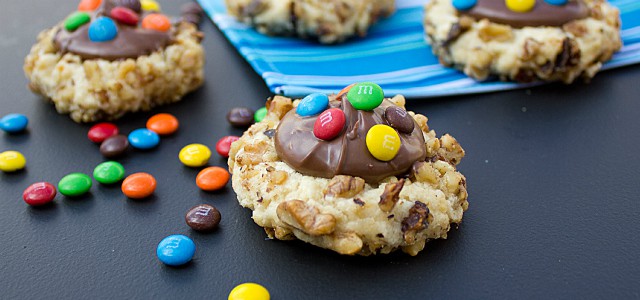 Nutella brings back so many memories for me. I think back to my childhood years. Those Saturday mornings, eating toast with Nutella spread all over it, while watching Transfromers, The Mighty Hercules (Herc Herc!), HeMan and the Masters of the Universe, The Flinstones, The Jetsons and more! Those were some good times. Now I have kids and they also love Nutella. Sometimes I will have a slice of toast along with them and the memories come right back. I love it!
Today, I was craving some thumbprint cookies. These cookies, also known as bird's nests, have been around for decades and get filled with many different toppings. I had a jar of Nutella in the cupboard and knew that a spoonful of that on these cookies would be amazing! Along with the Nutella I sprinkled some mini m&ms on top.
Why?
Why not!
They taste as good as they look.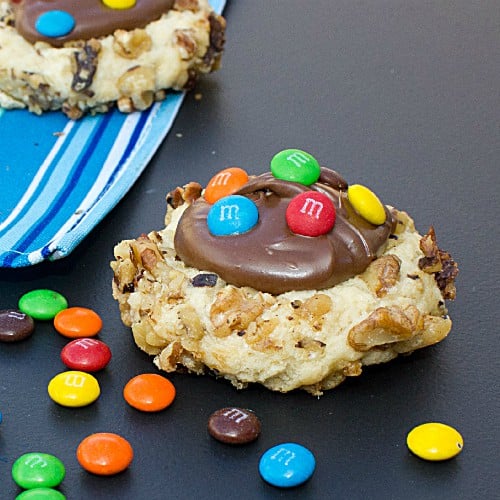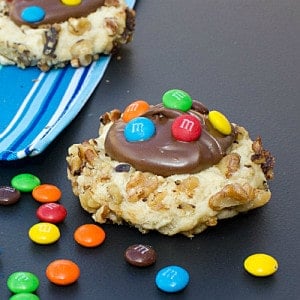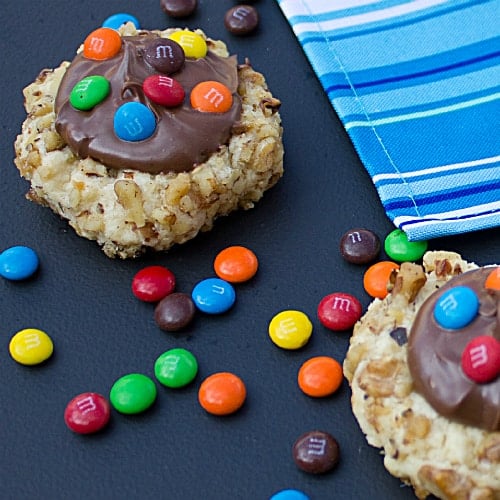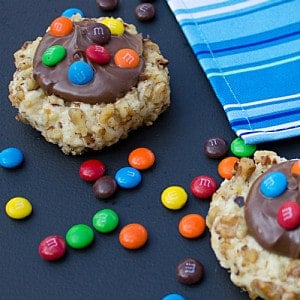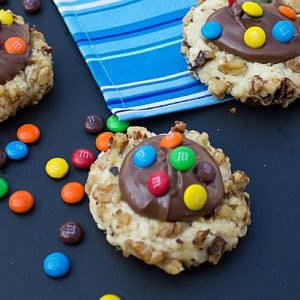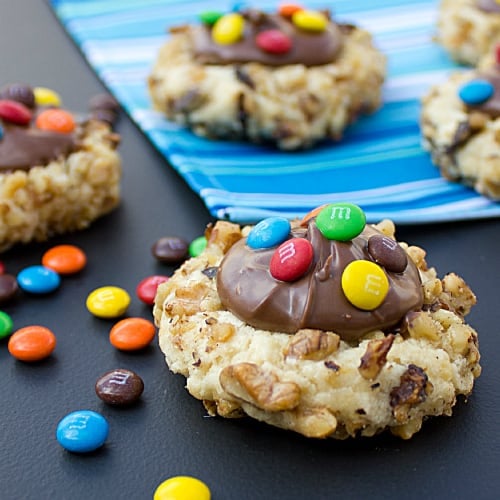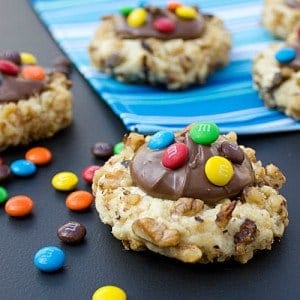 M&M and Nutella Thumbprint Cookies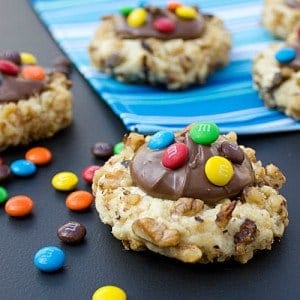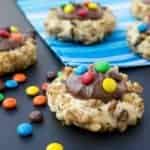 Print
Servings: 30
Ingredients
1 cup butter , softened
1/2 cup packed brown sugar
2 egg yolks
2 cups flour
2 slightly beaten egg whites
2 cups finely chopped nuts (hazelnuts, walnuts, pecans, etc.)
1/2 -3/4 cup nutella
1 package mini m&ms
Instructions
With an electric mixer cream together the butter and brown sugar. Beat in the egg yolks followed by the flour.

Shape the dough into 1 1/4 inch balls. Roll the balls in the beaten egg whites. Then roll in the chopped nuts. Place on a cookie sheet, lined with parchment paper. Press your thumb into the centre of each ball.

Bake in a 375F oven for 10-12 minutes. Cool on a wire rack.

Before you serve these cookies, spoon 1 tsp of Nutella in each cookie. Place 6-8 m&ms on the Nutella of each cookie.