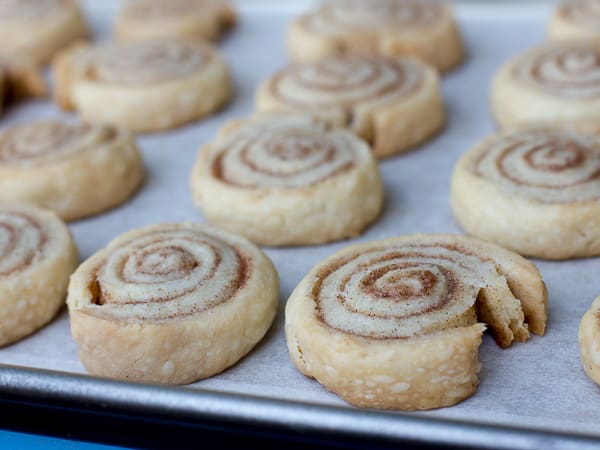 One of my food favorite memories growing up was when my mom would bake pies. The pies were great, but what I absolutely loved, was what she would make with the leftover pie pastry. My mom would roll out the scrap pastry and spread on some butter. Then she would sprinkle cinnamon sugar on the pastry, roll it up and cut them into pinwheels. I could smell the pastry and cinnamon while they were baking in the oven. They were best eaten warm and they tasted oh so good. My mom called them pets, cause that is what her mom called them. No one knows why they had that name, but it does not matter to me because they are one awesome way to use leftover pie pastry. I like them so much that I have been known to prepare a batch of pastry just to make these pinwheels!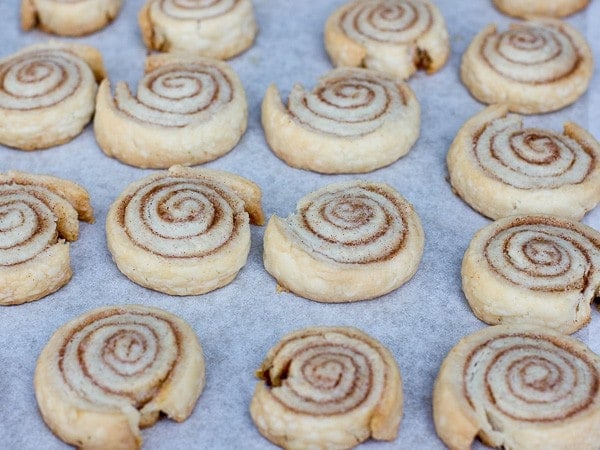 You will probably notice that the recipe does not include quantities. The reason for this is because it is for leftover pie pastry and that amount could vary depending on how much you have after making a pie.
Essentially, you roll out what pastry you have left and brush some melted butter on the pastry. Then, sprinkle the cinnamon sugar mixture evenly across the pastry. Then, roll up the pastry and cut into 1 inch pinwheels.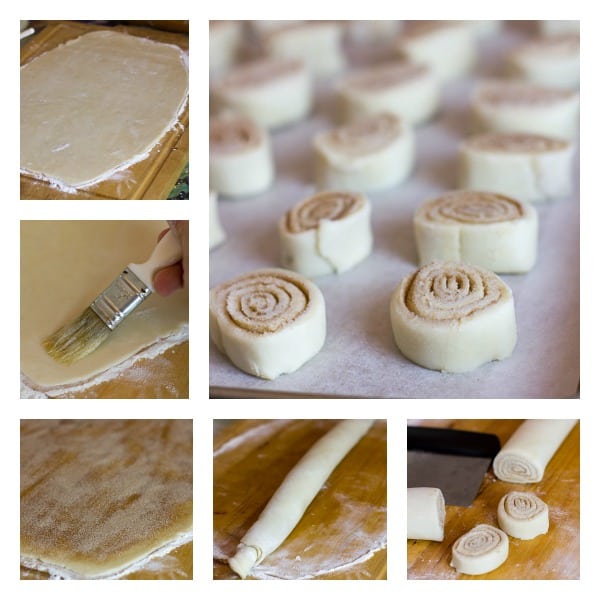 Bake at 350F for 25 minutes or a bit longer. They are done once the pinwheels are starting to brown.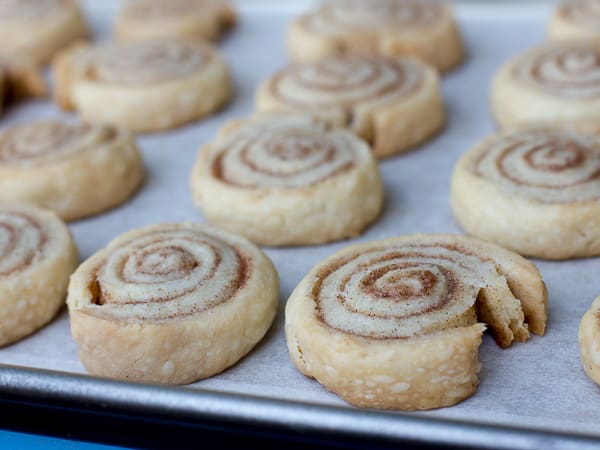 Pie Pastry Pinwheels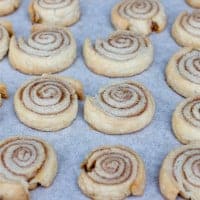 Print
The perfect way to use leftover scraps of pie pastry. These pinwheels are made with pastry, butter (or margarine), sugar and cinnamon. The quantities of this recipe vary based on the amount of pie pastry you have to work with.
Ingredients
leftover pie pastry
melted butter (or margarine)
sugar (white or brown)
cinnamon
Instructions
Preheat oven for 350F.

Roll out pie pastry on a floured surface until it is about 1/4 to 1/8 inch thick.

Brush the pastry with melted butter.

Mix together sugar and cinnamon at a ratio of 3-4 tbsp of sugar to 1 tbsp of cinnamon. Sprinkle on top of the pastry.

Tightly roll the pastry into a jelly roll.

Use a pastry cutter or knife to cut the pastry into 1 inch pinwheels.

Place pinwheels on a cookie sheet lined with parchment paper.

Bake for 25-40 minutes or until the pastry begins to brown.