Roasted Curried Cauliflower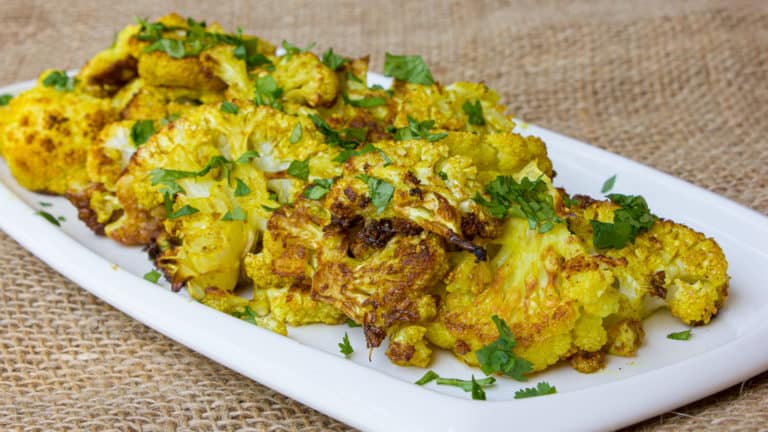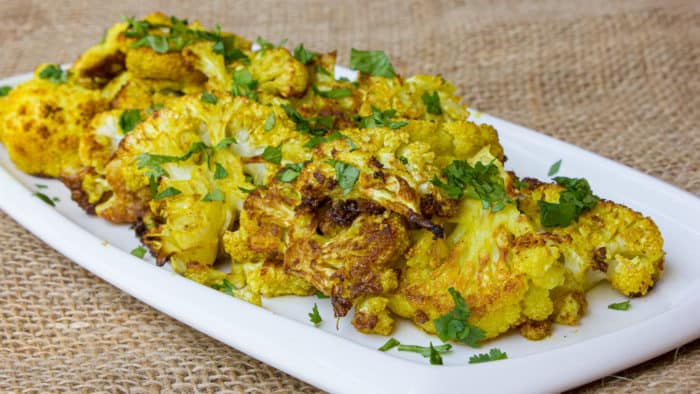 Roasting cauliflower completely transforms this white vegetable. Boiling or steaming cauliflower florets is nice, although the flavour can seem bland. But, throw them in the oven and the cauliflower sweetens and caramelizes as it roasts.
There is so much flavour bursting in each floret, that you may never cook them any other way!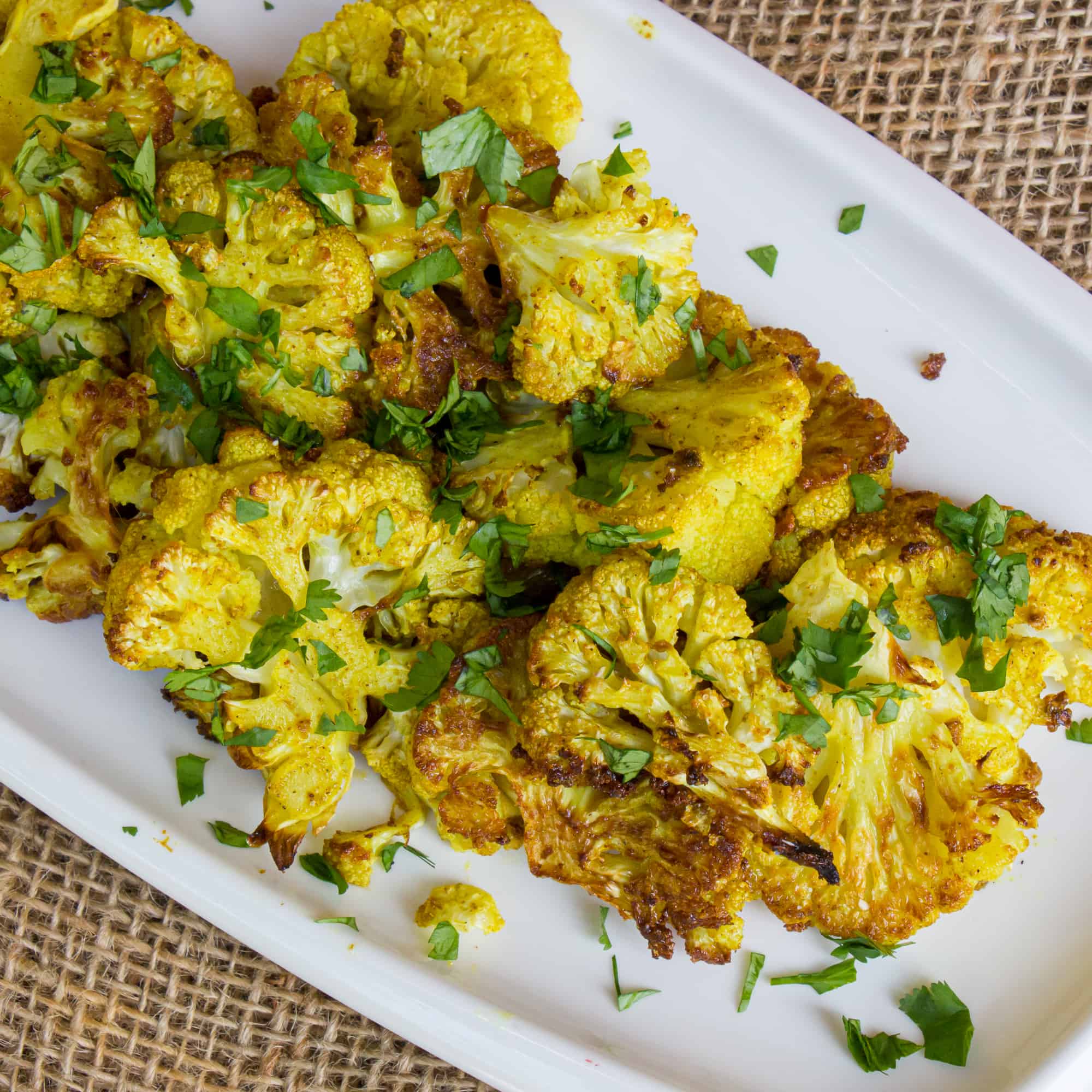 How to Roast Cauliflower
Curry spices complement the roasted cauliflower very well. Make sure to whisk the spices in oil first as it really helps in the coating of the cauliflower. While they are in the oven, the aroma throughout the house is incredible.
I found that 400F is the perfect temperature to roast at, since it provides enough heat to brown and caramelize the cauliflower during the cooking, but does not burn them.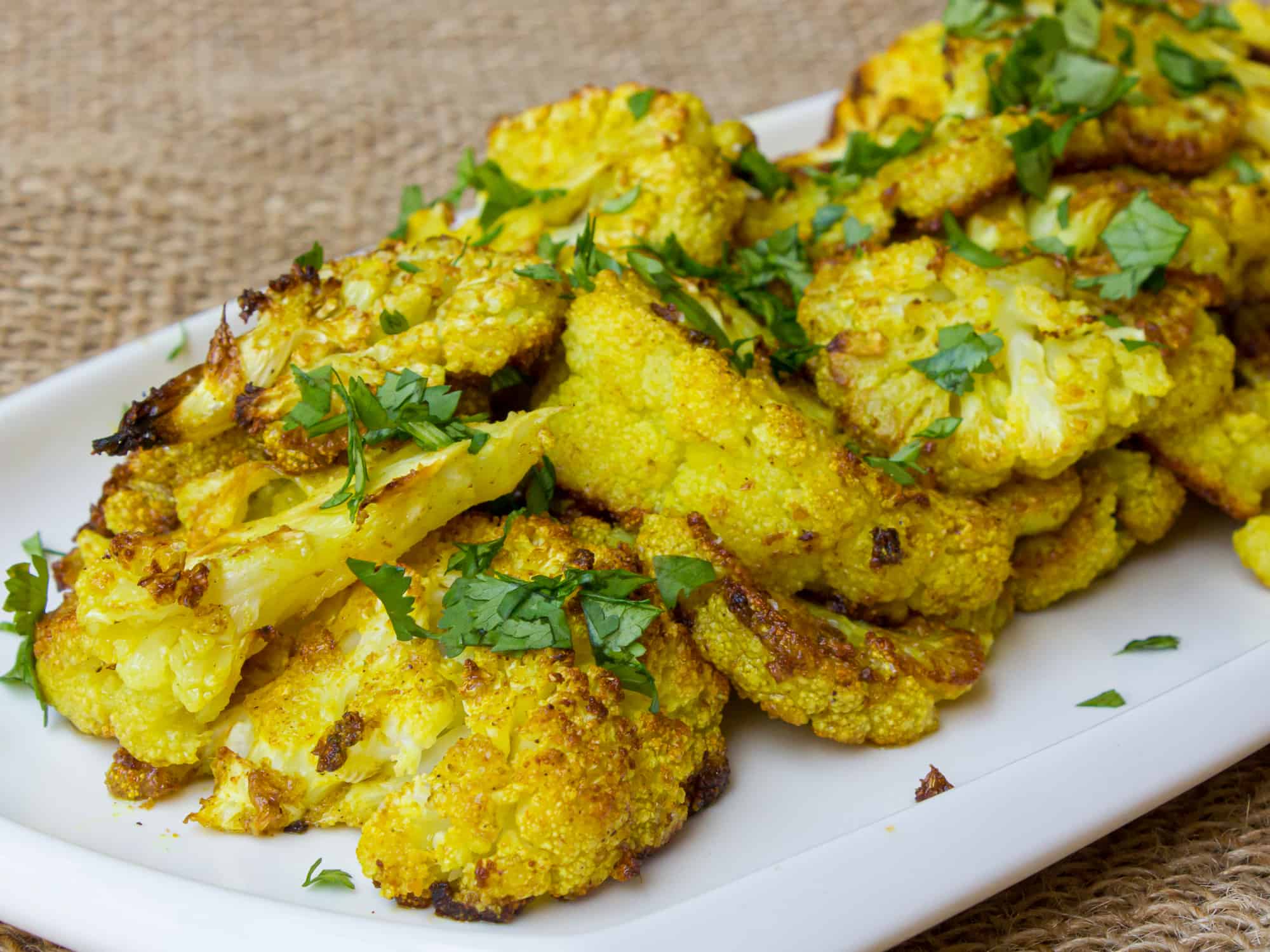 Once they come out of the oven, squeeze lemon juice all over the florets and then sprinkle them with sea salt.
Delicious!
Roasted Curried Cauliflower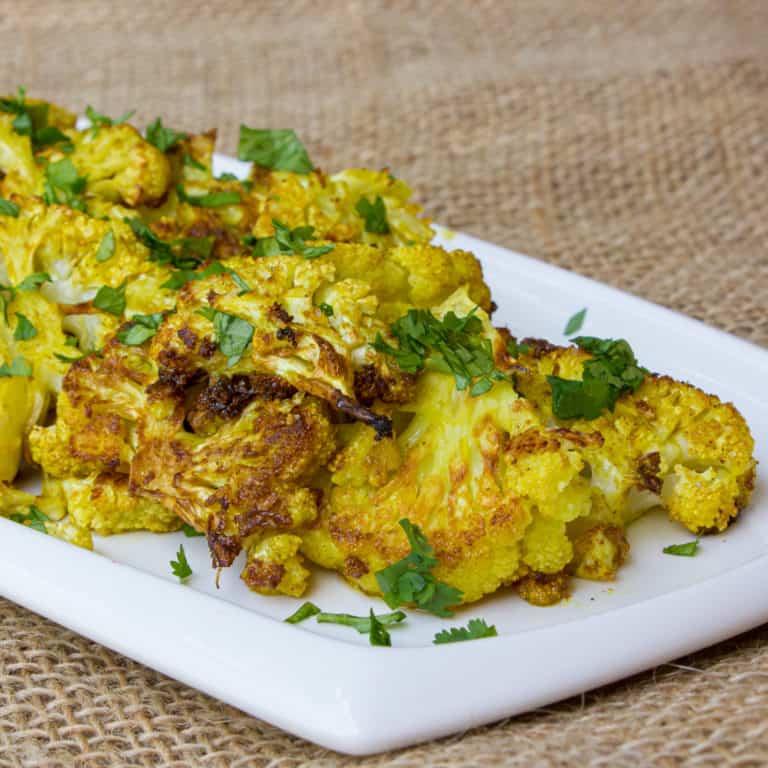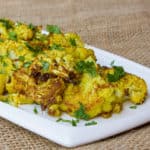 Print
Roasting cauliflower brings out the sweet caramelized flavor of each floret. Toss with curry powder, garlic powder, turmeric and oil. Then squeeze lemon juice and sea salt.
Servings: 4 people
Ingredients
1 head of cauliflower
1/4 cup olive oil
2 tsp curry powder
2 tsp garlic powder
1 tsp turmeric
1 1/2 tsp sea salt
juice of 1/2 lemon
2 tbsp fresh cilantro , minced
Instructions
Preheat oven to 400F.

Core the cauliflower and remove all the leaves. Cut into 1/2 inch wedges or slices.

Whisk together the oil, curry powder, garlic powder and turmeric.

Toss the chopped cauliflower in the oil and spice mixture until evenly coated.

Spread the cauliflower across a baking sheet.

Roast in the oven for 25-35 minutes. The cauliflower should be tender and starting to brown on the edges.

Squeeze the lemon juice on the cauliflower and sprinkle with sea salt and fresh chopped cilantro.

Serve immediately.