Slow Cooker Chicken Tikka Masala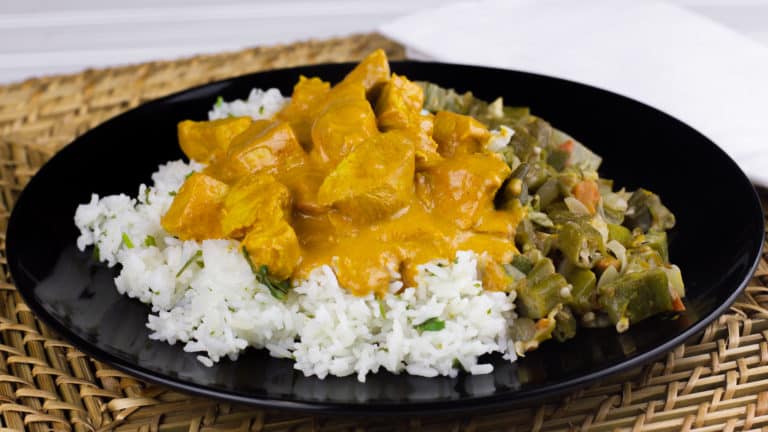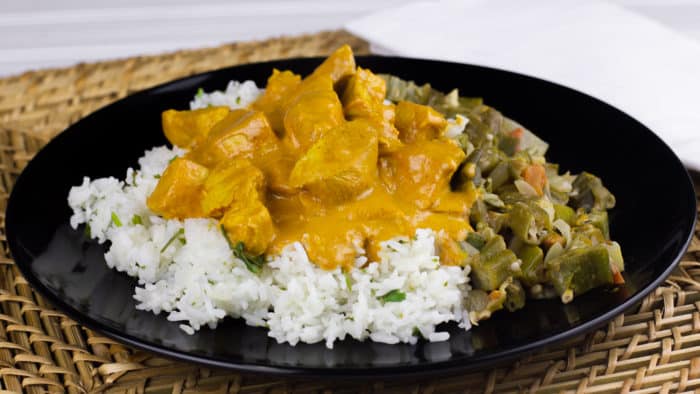 Chicken tikka masala is easily the most popular Indian dish in our home. Everyone in the family loves Indian curry, but not everyone loves the heat. Tikka masala brings a nice mild curry flavor with a hint of sweetness.
I have a traditional recipe for the dish found here Chicken Tikka Masala. I even have a recipe to make in the sous vide found here – Sous Vide Chicken Tikka Masala.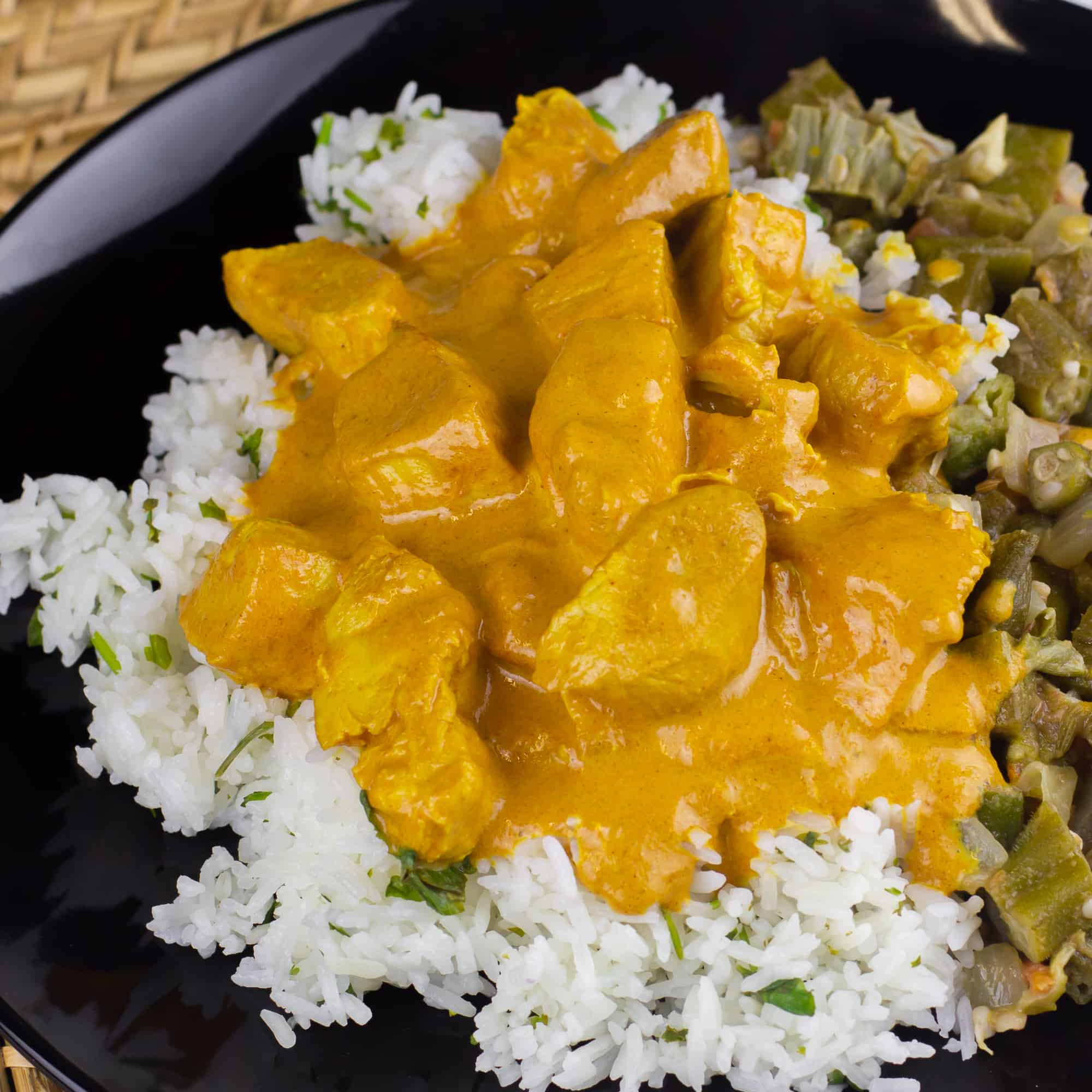 Here is a version of the recipe, but I made it in the slow cooker. The Crock Pot is a great way to make this dish as the low and slow cooking creates tender chicken that is marinated and cooked in the wonderful mild curry sauce.
Stir in the cream at the end and serve it on rice. If desired, serve it on Cilantro Rice for nice twist on rice.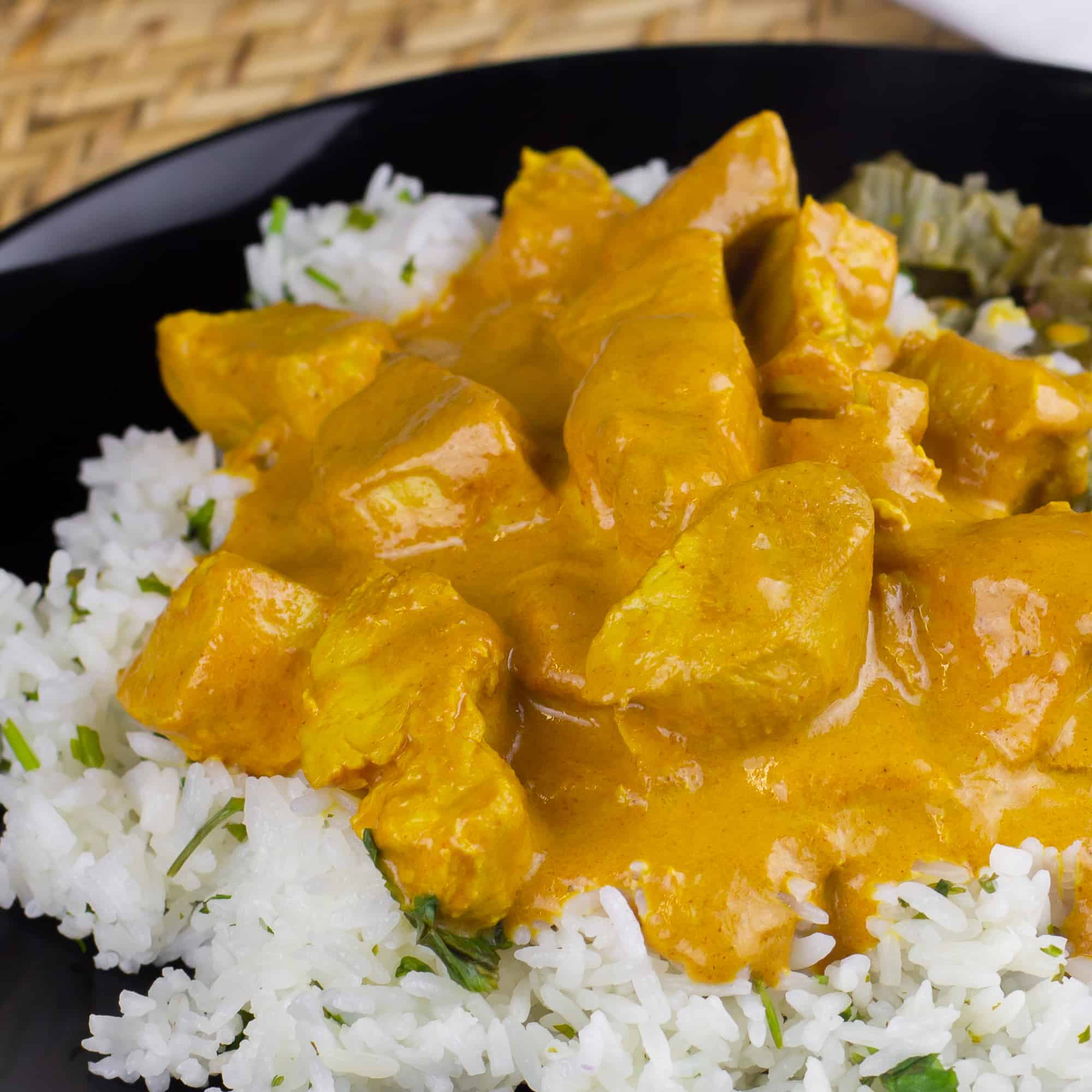 Crock Pot Chicken Tikka Masala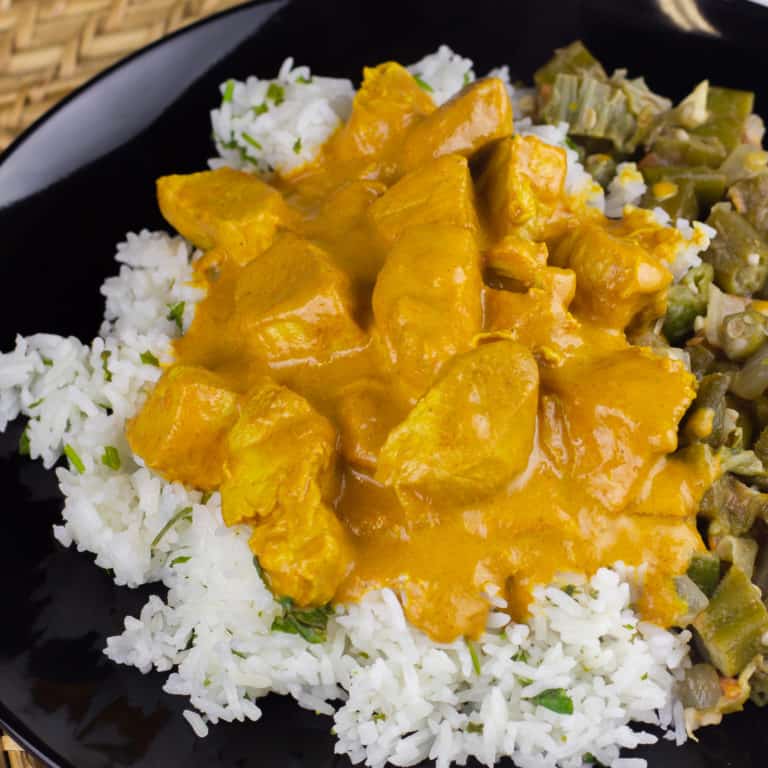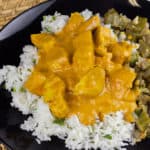 Print
Crock Pot Chicken Tikka Masala recipe that is creamy and mild Indian curry (like butter chicken). Make in the slow cooker and serve on rice.
Servings: 6 people
Ingredients
4 chicken boneless skinless chicken breasts
2 tbsp oil
2 cups crushed or strained tomatoes
1 inch piece peeled ginger cut into chunks
4 garlic cloves
1 1/2 tbsp honey
1 tbsp paprika
1 tbsp cumin
3 tsp turmeric
2 tsp coriander
1 1/2 tsp salt
2 cups 18% cream
Instructions
Add tomatoes, ginger, garlic, honey and spices to a blender and process until smooth.

Cut chicken breasts into 1 inch cubes.

Heat oil in a skillet and brown chicken. Turn after a couple minutes on each side. Do not worry about cooking the chicken all the way through.

Add the browned chicken to the slow cooker.

Pour in the blended tomato mixture. Stir so all the chicken pieces are coated in the sauce.

Cover with a lid and set slow cooker to low and cook for 8 hours (or 4 hours on high).

At the end of the 8 hours, stir in the cream. Let the sauce rest for about 10 minutes.

Serve on rice.