Sous Vide Chicken Tikka Masala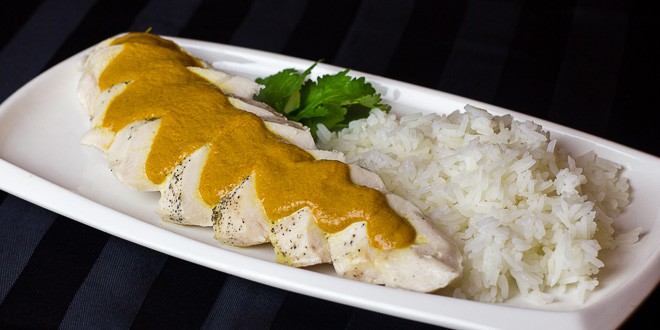 Chicken tikka masala is easily the most popular Indian dish in our home. Everyone in the family loves Indian curry, but not everyone loves the heat. Tikka masala brings a nice mild curry flavor with a hint of sweetness. I have a traditional recipe for the dish found here – Chicken Tikka Masala.
Ever since I have gotten into sous vide, I have enjoyed converting recipes to this different modern form of cooking. To make this dish, I prepared the chicken separate from the sauce. We sous vide chicken breast all the time and it produces, by far, the most tender and juicy chicken I have ever had. For detailed instructions for preparing chicken in a sous vide, check out this post – How to Sous Vide Boneless Skinless Chicken Breast.
To prepare the sauce, I processed all the ingredients in a blender so the sauce was nice and smooth. Then, I poured the sauce in a foodsafe bag, removed the air and heat sealed the bag. I have prepared custard and creme anglaise in a sous vide water bath and figured that this technique would work great for the tikka masala sauce.
It turned out really well and the finished dish plates up really nicely.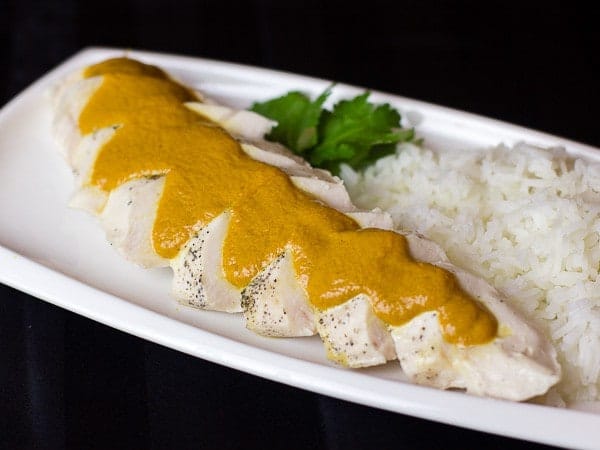 Sous Vide Chicken Tikka Masala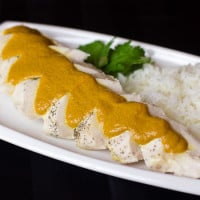 Print
Servings: 4
Ingredients
4 chicken boneless skinless chicken breasts
2 tbsp butter
pinch of salt and pepper
2 cups crushed or strained tomatoes
2 cups 18% cream
1 inch piece peeled ginger , cut into chunks
4 garlic cloves
1 1/2 tbsp honey
1 tbsp paprika
1 tbsp cumin
3 tsp turmeric
2 tsp coriander
1 1/2 tsp salt
Instructions
Fill water bath with water and set sous vide to 146F

Sprinkle salt and pepper on the chicken breast and place the chicken and butter in foodsafe bags and vacuum seal them.

Add tomatoes, cream, ginger, garlic, honey and spices to a blender and process until smooth.

Pour the sauce in a large foodsafe bag. Vacuum seal the bag, being careful not to draw the sauce out while the machine is removing the air.

Place bags of chicken and sauce in the water oven and cook sous vide for 2 hours.

To plate: Slice chicken and drizzle with tikka masala sauce. Serve with rice and garnish with cilantro.