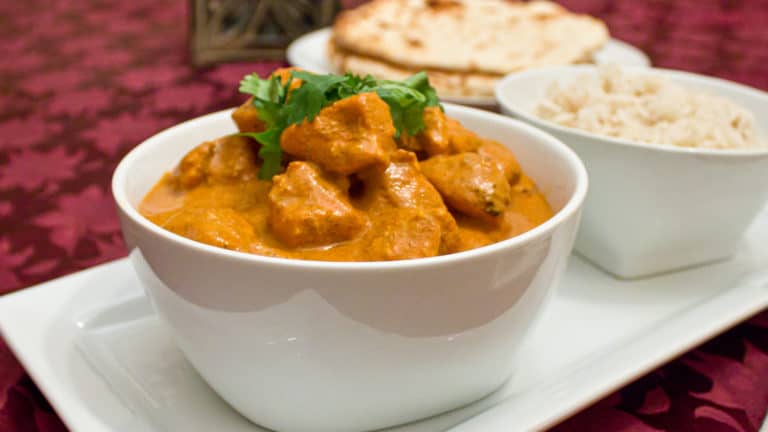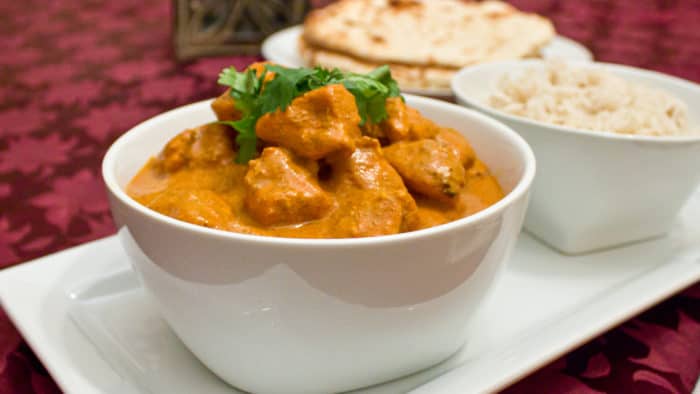 There is not much better than some good Indian food. Every few weeks it is either my wife or I that first get the craving for Indian curry. The other is never opposed to it and I am always happy to cook up a curry. Typically, I make butter chicken, tandoori chicken or beef curry.
Lately though, I have been wanting to make chicken tikka. I am not sure why, up to now, I have never made a tikka sauce. I have tried most others, but this was my first time cooking it. After dinner I knew this would become a regular dish I made. It was incredible!
Tikka is arguably the most popular Indian dish around the world. Chicken tikka is a favourite in Indian restaurants all over but it is also considered a British national dish. The origin of chicken tikka is under hot debate with two locations claiming the right to creating the first tikka dish. Most accept that it was likely first created in an Indian restaurant. One place is in the region of Punjab and the other is in Glasgow. Crazy, as those places are not even close to each other. Either way, tikka has been around for 50 or so years and it is a wonderful mild curry.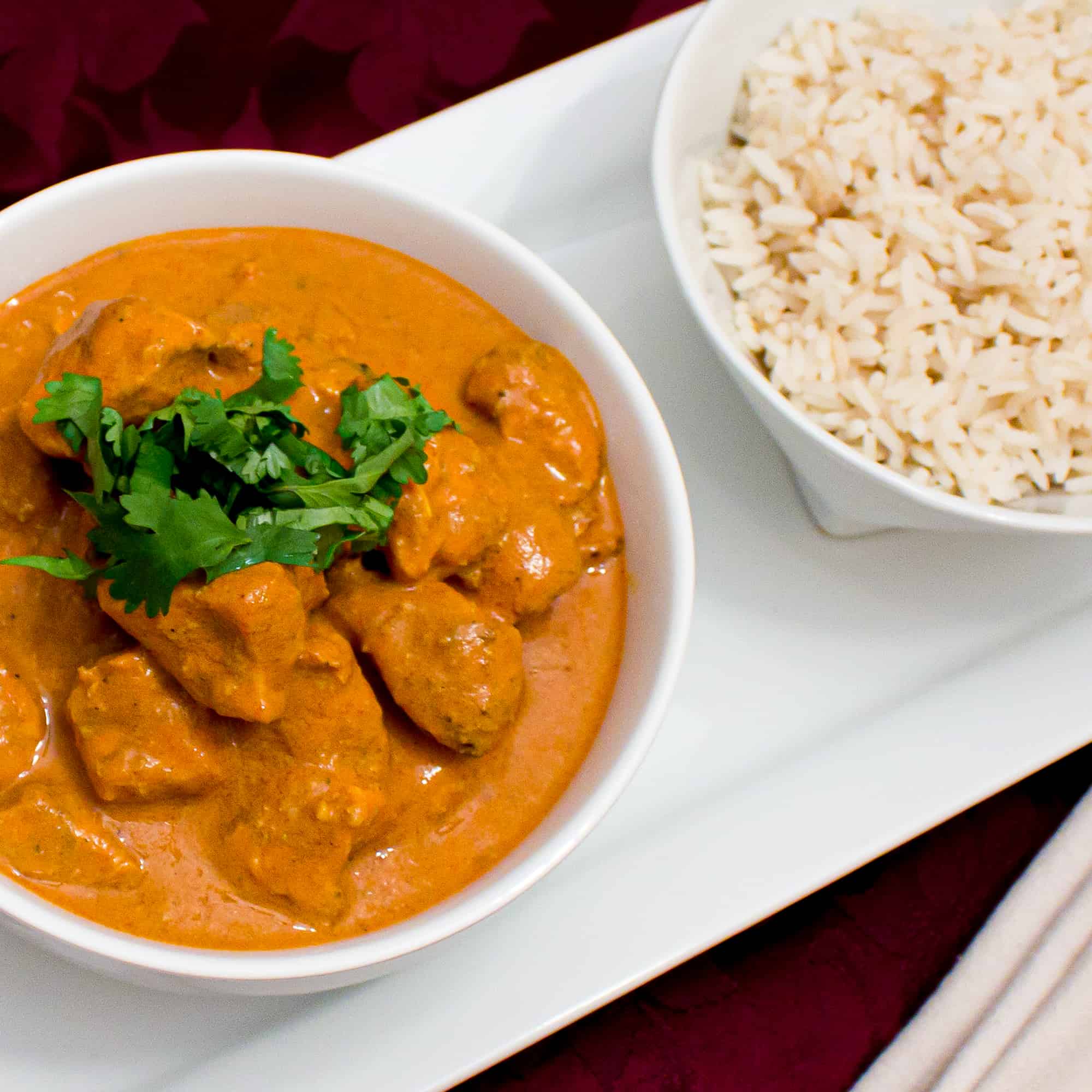 This chicken tikka masala recipe dish has two main components; the chicken and the sauce. I cubed the chicken breast and marinated it in a spiced yogurt marinade. After it had been marinated for at least 6 hours I put the chicken cubes on skewers and grilled them on the BBQ.
It is the same method I use to make tandoori chicken. In a saucepan I make the sauce bringing it to a boil and then a simmer. Once the chicken is grilled, it is added to the sauce and simmered for 10 minutes or so. It turned out beautifully!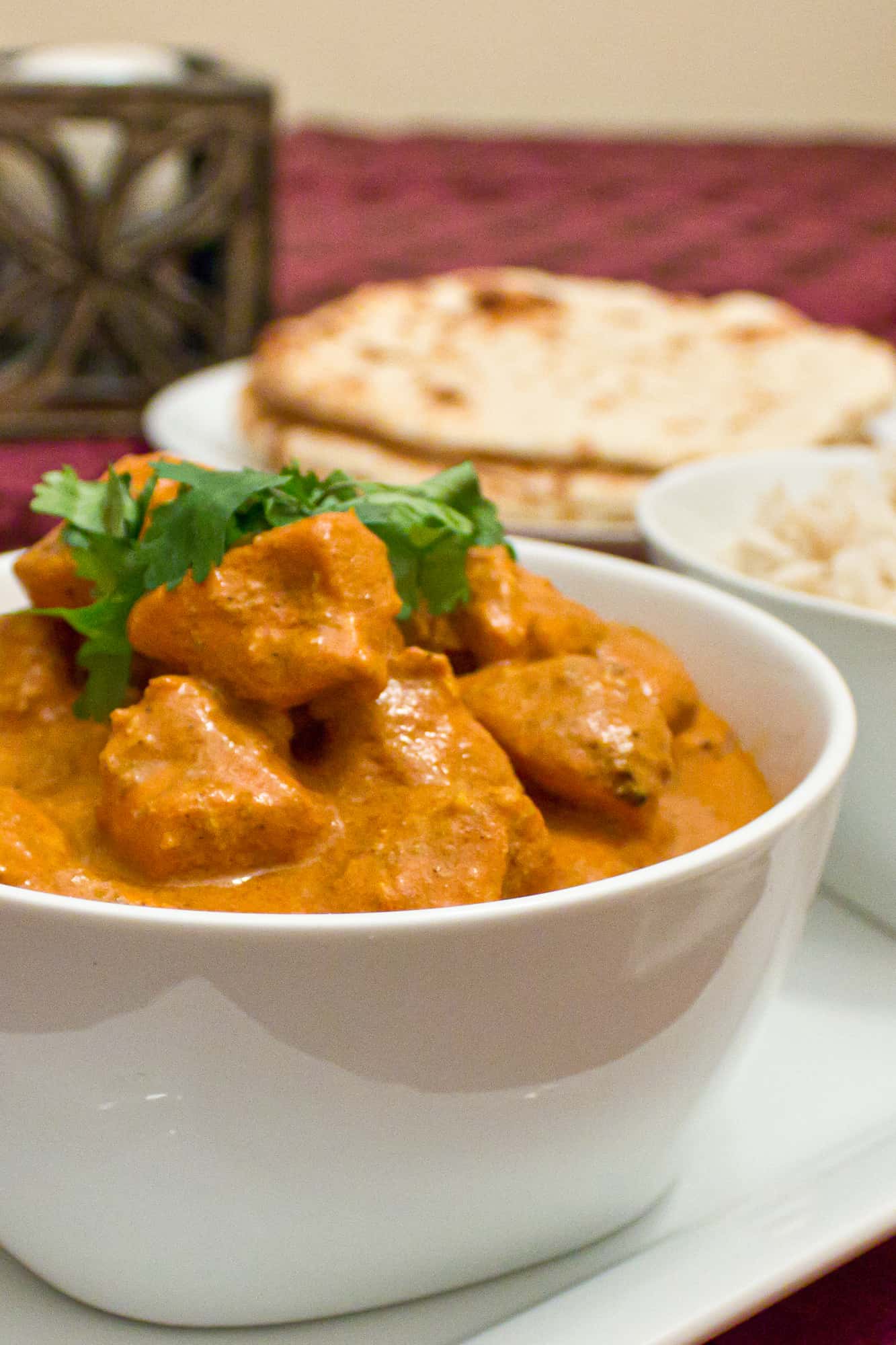 My kids had never had tikka before, but they love mild curries that have a lot of sauce. This chicken tikka masala recipe did not disappoint and the boys went through a couple naan breads each sopping up the curry sauce.
I also have a slow cooker version of this recipe. Check it out here – Crock Pot Chicken Tikka Masala
Chicken Tikka Masala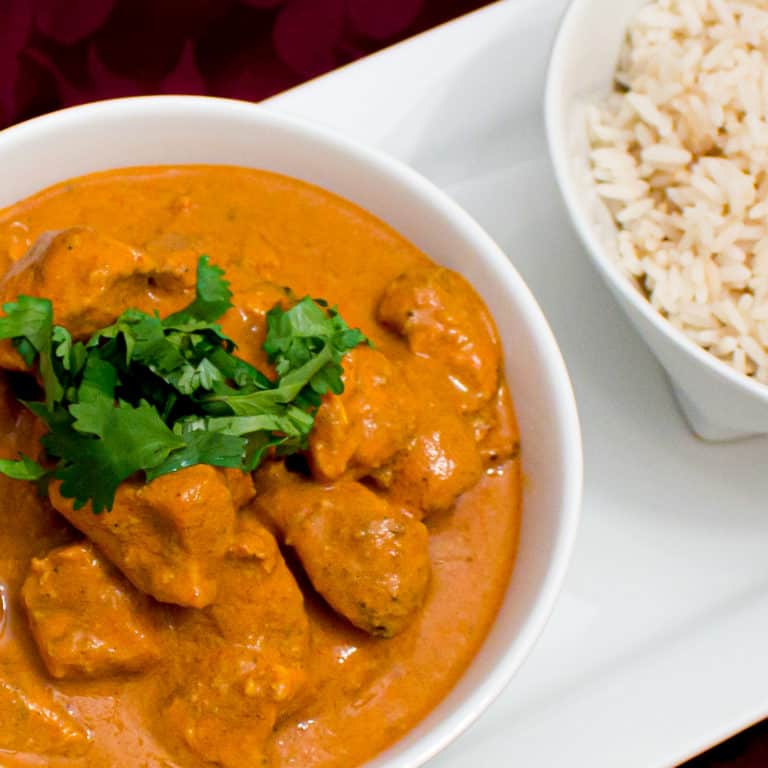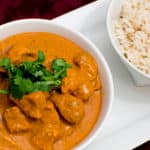 Print
A classic mild Indian curry recipe! Chicken marinated in yogurt and spices then grilled on the BBQ tandoori style. Served in a tikka sauce or tomato, cream and spices.
Servings: 4 people
Ingredients
Chicken Marinade
2 cups yogurt
4 cloves garlic crushed
2 tbsp ginger finely minced
2 tsp garam masala
1 1/2 tsp cumin
1 tsp cayenne pepper
Tikka Sauce
3 tbsp butter or ghee
2 cups crushed or strained tomatoes
1 tbsp honey
2 cups cream 10%
2 tsp turmeric
3 tsp cumin
1 1/2 tsp coriander
1 1/2 tsp salt
1 tbsp paprika
1/2 cup fresh cilantro chopped
Instructions
Prepare the marinade for the sauce by mixing the yogurt, garlic, ginger, garam masala, cumin and cayenne pepper. Mix the chicken throughout the marinade ensuring they are fully coated. Marinate in the fridge a minimum of 6 hours.

Place the chicken cubes on skewers and grill on the BBQ until fully cooked.

Make the sauce by melting the butter in a saucepan. Add the paprika, cumin, coriander, turmeric and salt. Stir and let the spices bloom for a couple minutes. Add the tomatoes and honey and bring to a boil. Lower the heat and let simmer for 10 minutes. Add the cream and simmer for 10 more minutes.

Once the chicken is grilled, remove from the skewers and add to the tikka sauce. Simmer for a final 10 minutes.

Garnish with fresh chopped cilantro.

Serve with rice and/or naan bread