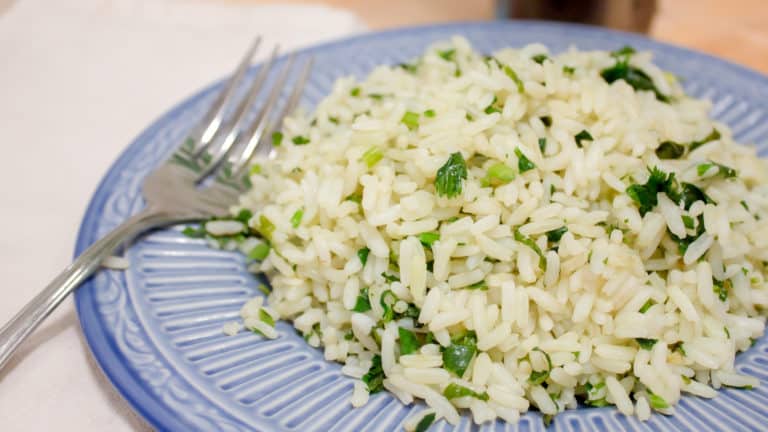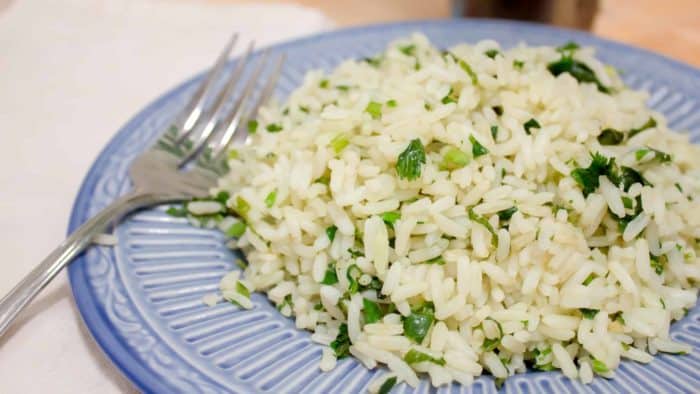 The other day, when I made dinner I made rice in our rice cooker. Have I ever told you how much I love using a rice cooker?
There are some small appliances that we have that are on the shelves downstairs and rarely get used. Not so with the rice cooker. It gets used once or twice a week. All you do is pour the right amount of dry rice and water in the cooker.
It makes rice perfect every time and switches off when it is done. It truly is a 'set it and forget it', kind of machine.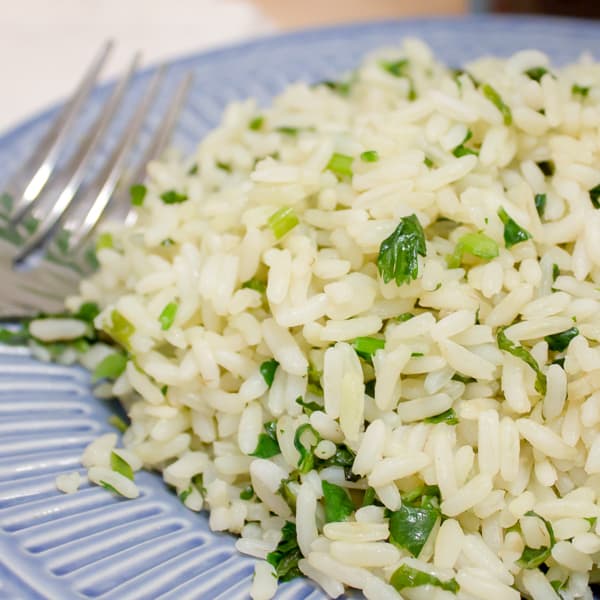 There are times that we have rice and I make a pulau, jambalaya or mexican rice. This time is was going to be a simple side, but I wanted to add a little bit of extra flavour without much work.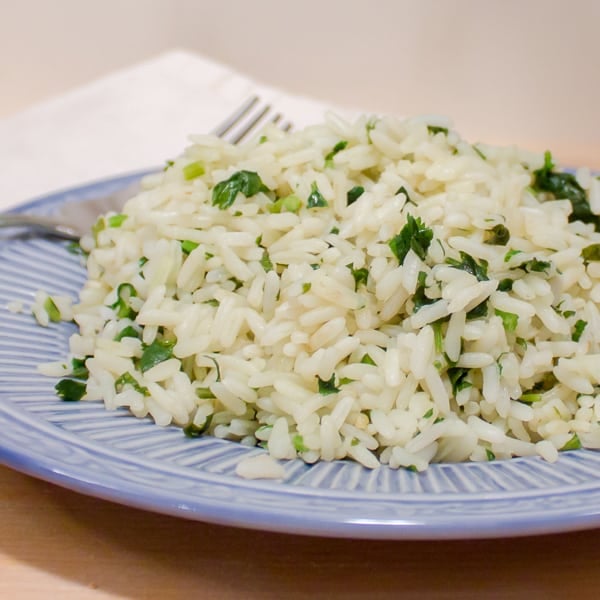 This cilantro rice was the perfect solution for a quick and easy side dish. With just four ingredients it was a snap to make and it tasted great. I will definitely make it again as we always have limes and cilantro in the fridge.
Cilantro Rice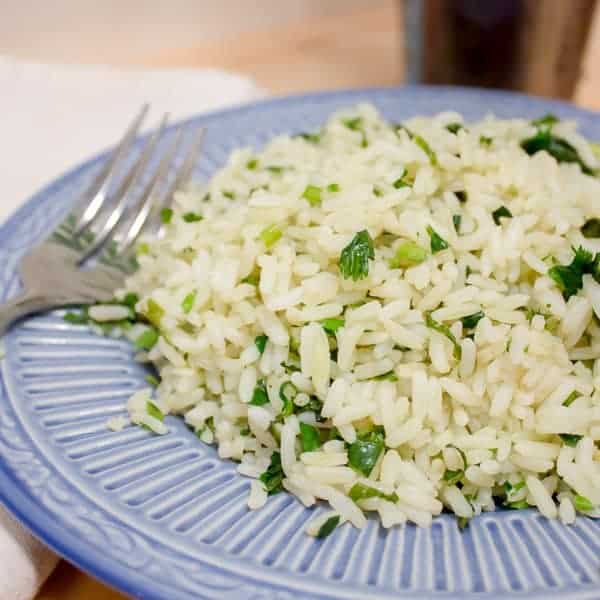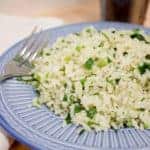 Print
Simple side dish recipe for rice tossed with minced cilantro and lime juice. Serve with Mexican food, stir fry, Indian curry or Thai cuisine.
Servings: 4 people
Ingredients
4 cups cooked rice
2 tbsp butter
2 tbsp lime juice
1 cup fresh cilantro finely chopped
Instructions
Immediately after the rice is finished cooking and still hot, stir in the butter, lime juice and chopped cilantro. That's it!