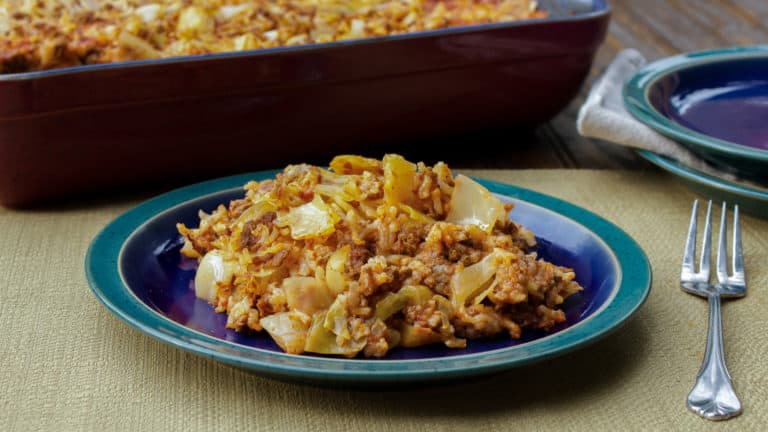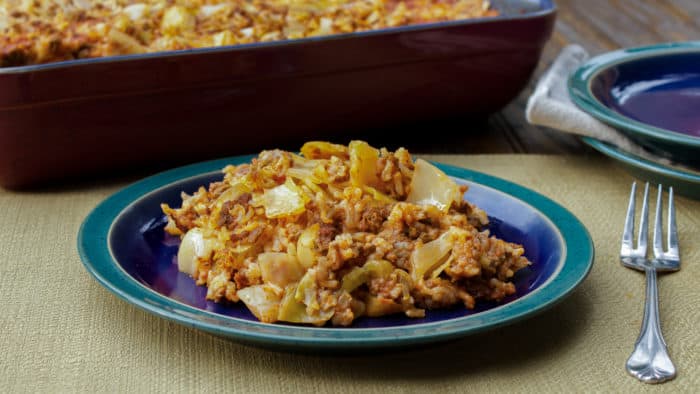 With the cool weather arriving and the leaves starting to change colours, it is time to pull out some comfort food. One pot meals and casseroles are so nice to have during the fall. They are hearty and comforting, warming you up on the inside. I love the smell of a casserole in the oven. The aroma fills the house and seems to put everyone in a good mood.
I am not fan of the fall. I love the summer and autumn is a constant reminder that summer is over and winter is coming. Even though I do not like the season of fall, I love the food associated with it. The warmth of casseroles, the availability of harvest vegetables like squash, root vegetables and cabbage.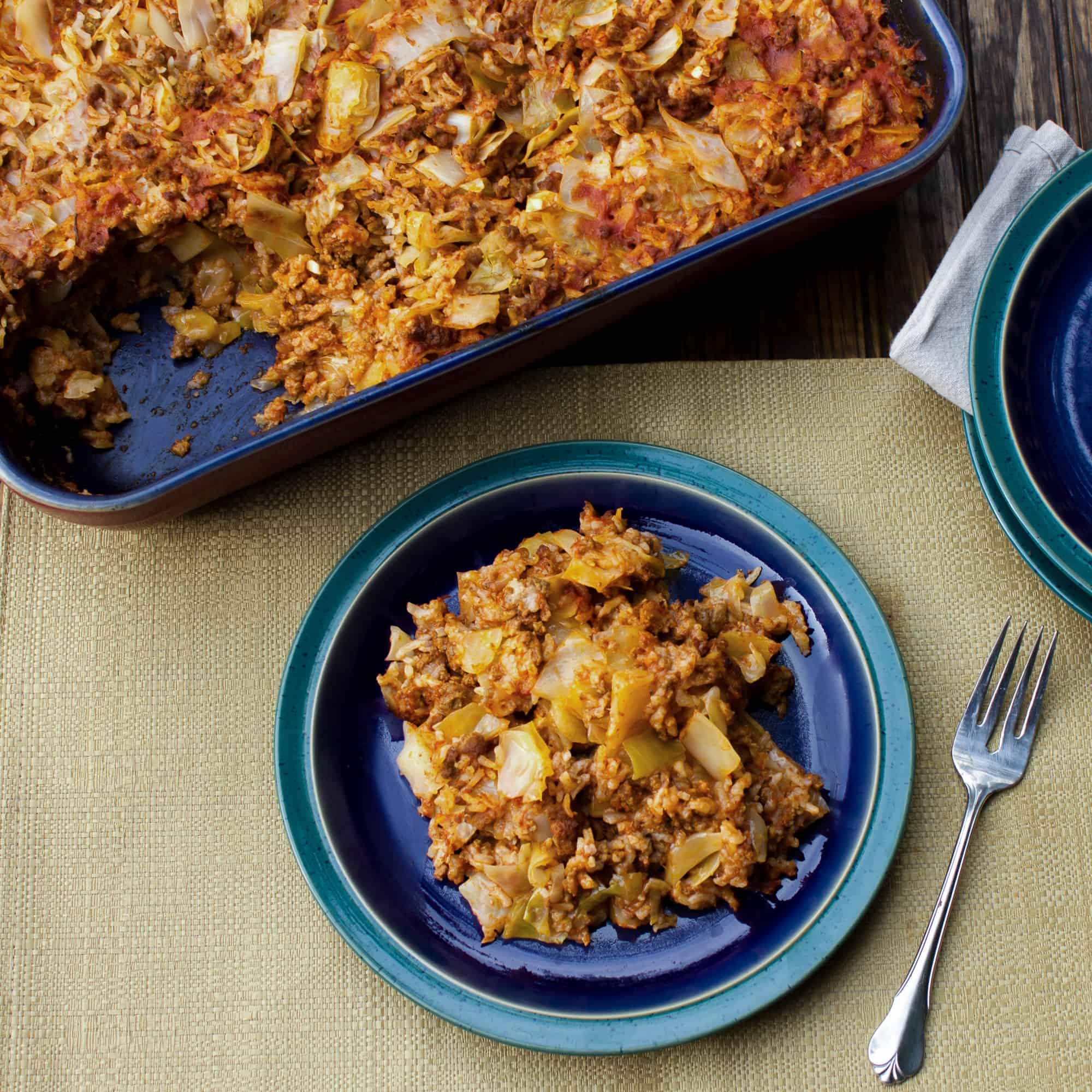 Today's recipe is something I make regularly. I love cabbage rolls and have made them before (recipe), but they do take a while to prepare.
Sometimes, I want cabbage rolls, but do not have the time to make them. This cabbage roll casserole can be made in a fraction of the time, but tastes almost as good as the real thing.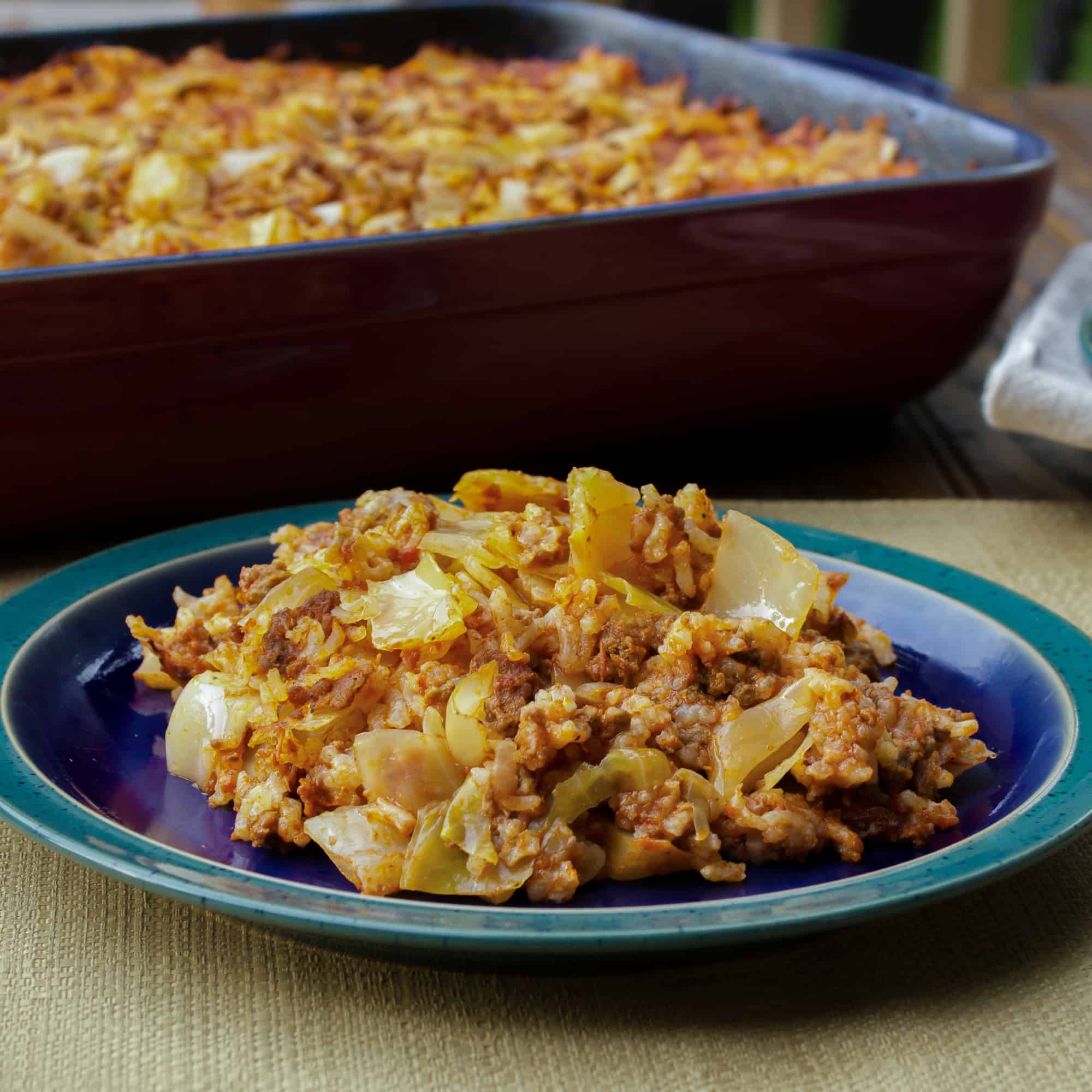 I want these to taste as close to cabbage rolls as possible. With cabbage rolls, the texture of the cabbage is tender and the rice is soft.
Often, when making a casserole with rice, I like the rice to be a little firm and not mushy. Not so, with this casserole. Therefore, I usually cook it a little longer than the 90 minutes.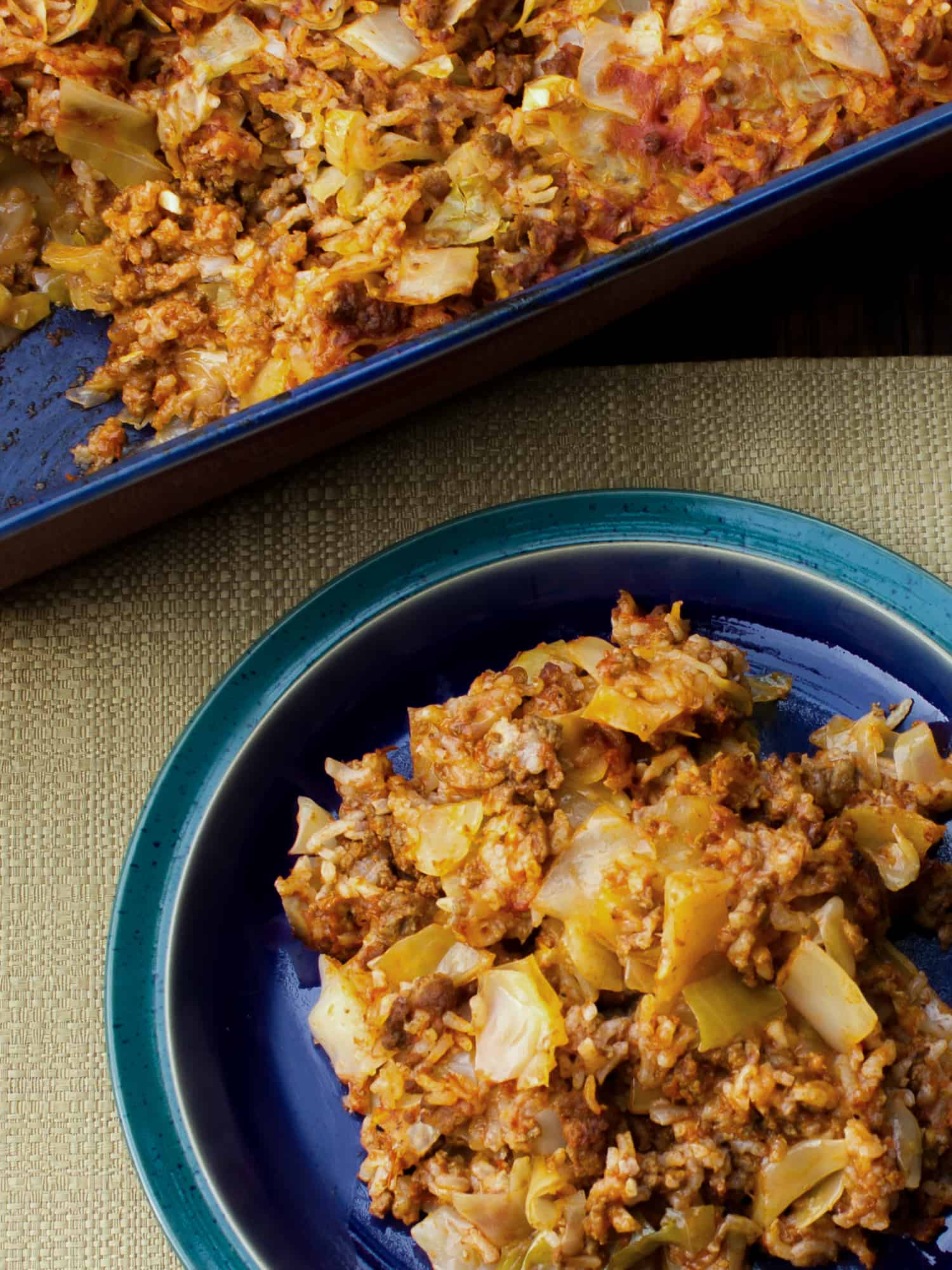 Adding a little bit extra water and cooking for another 30 minutes allows this casserole to have a texture closer to cabbage rolls. Either way, they will turn out great! Just like cabbage rolls, I eat this casserole with a dollop of sour cream. Delish!
Cabbage Roll Casserole Recipe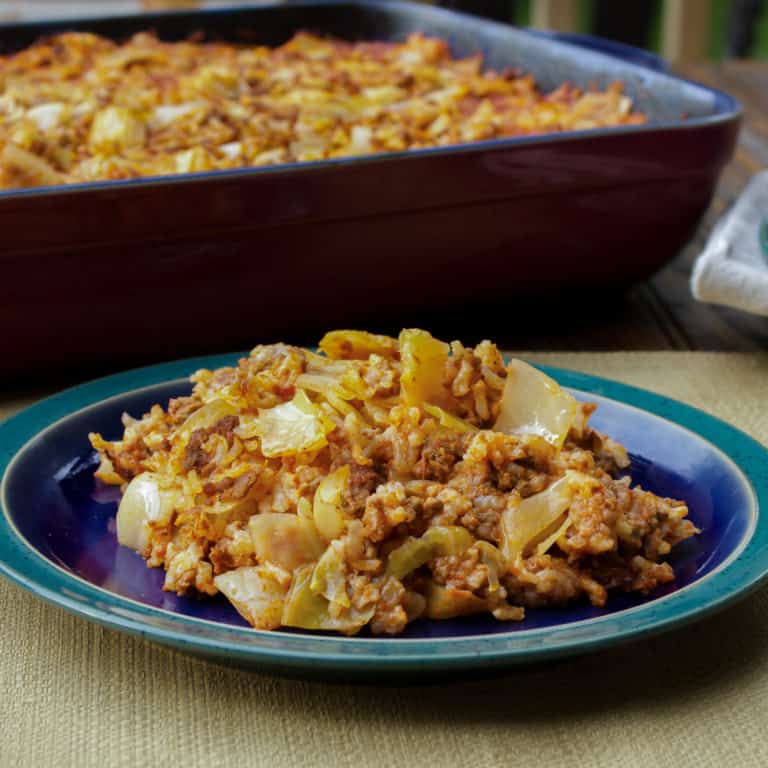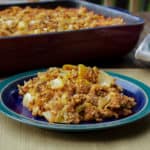 Print
Cabbage roll casserole aka lazy man's cabbage rolls. Delicious comfort food made with cabbage, ground beef or pork, rice and tomato sauce.
Servings: 8
Ingredients
1 1/2 pounds ground beef
1 onion minced
4 garlic cloves minced
1 tsp salt
1/2 tsp black pepper
1/2 tsp paprika
1/4 tsp dry thyme
1/2 large cabbage cut into 1/2 inch pieces
1 1/2 cups uncooked rice
2 cups crushed tomatoes or tomato sauce
3 cups water or beef broth
Instructions
Brown the beef in a skillet. Drain the grease and stir in the onions, garlic and spices. Cook on medium/low heat until the onions soften and become transparent.

Remove from heat.

Stir in the remaining ingredients and dump into a large casserole dish or deep 13x9 lasagna pan. Cover with aluminum foil.

Bake in a 350F preheated oven for 90 minutes. Halfway through the cooking time, take the casserole out of the oven and give it a stir.
Notes
If you prefer to have the cabbage soft and the rice very tender, similar to cabbage rolls, add another 1/4 cup of water after the 90 minutes and cook for another 30 minutes.
Nutrition
Per serving:
Calories: 391kcalCarbohydrates: 37gProtein: 20gFat: 17gSaturated Fat: 6gCholesterol: 60mgSodium: 775mgFiber: 3gSugar: 5g