Cheddar Jalapeno Cornbread Cake Pop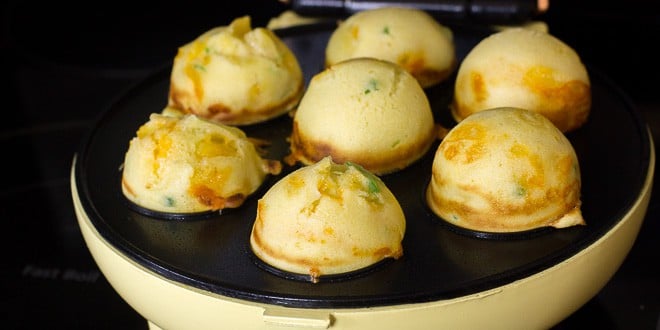 Football season is less than two weeks away. Use your cake pop maker to create a great bite size appetizer for game day. These are not your sweet little cake pops popular at birthday parties. These are cheesy and spicy little bite size corn bread snacks great for any party! Looking for a cake pop maker? Check out my review of the one by Nostalgia Electrics here.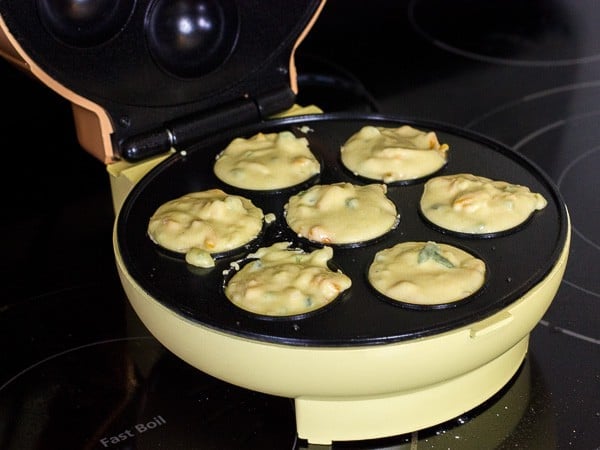 Use this corn bread mixture in your cake pop maker just as you would with cake batter. If you do not have an electric cake pop maker, you could also use a mini muffin tin to make bite size cornbread mini muffins!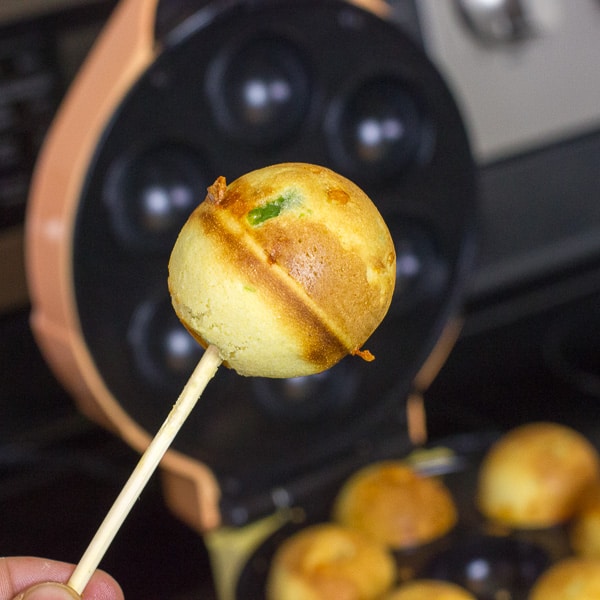 Cheddar Jalapeno Cornbread Cake Pop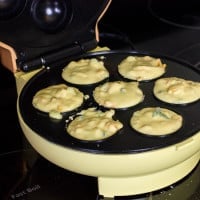 Print
Ingredients
1 cup corn meal
1 cup flour
4 tsp baking powder
1/2 tsp salt
1/4 cup sugar
1 egg
1 cup milk
1/4 cup oil
2 jalapeno peppers , cored, seeded and minced
1 cup grated cheddar cheese
Instructions
In a bowl, whisk together the corn meal, flour, sugar, baking powder and salt.

Mix in the egg, milk and oil until well combined.

Stir in the minced jalapeno and grated cheddar cheese.

Use in cake pop maker, according to manufacturers directions, just as you would with any cake batter.

It might take a little longer as cornbread batter is denser than cake batter.
Notes
Make Cornbread Mini Muffins!
Preheat oven for 375F. Butter or spray mini muffin tin with cooking spay. Spoon batter into the muffin cups up to about two thirds full. Bake in the oven for 10-12 minutes, or until a toothpick inserted in the center comes out clean.