Chicken Tacos with Mango Salsa Cilantro Ranch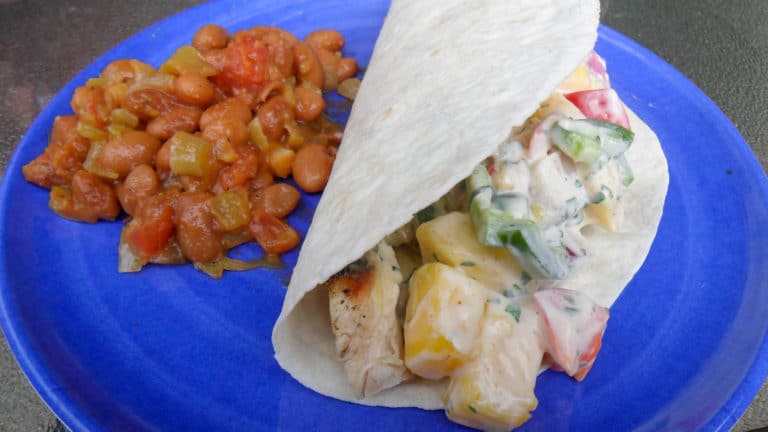 These grilled chicken tacos with mango cilantro ranch are a take on a dish I tried recently. The other day the family went to a local chain restaurant. With 3 kids under 8 years old it is always a challenge to select the dishes they want.
For our, children we usually choose from the kids menu but we have found, of late, that most times they only eat a portion of the food on their plate.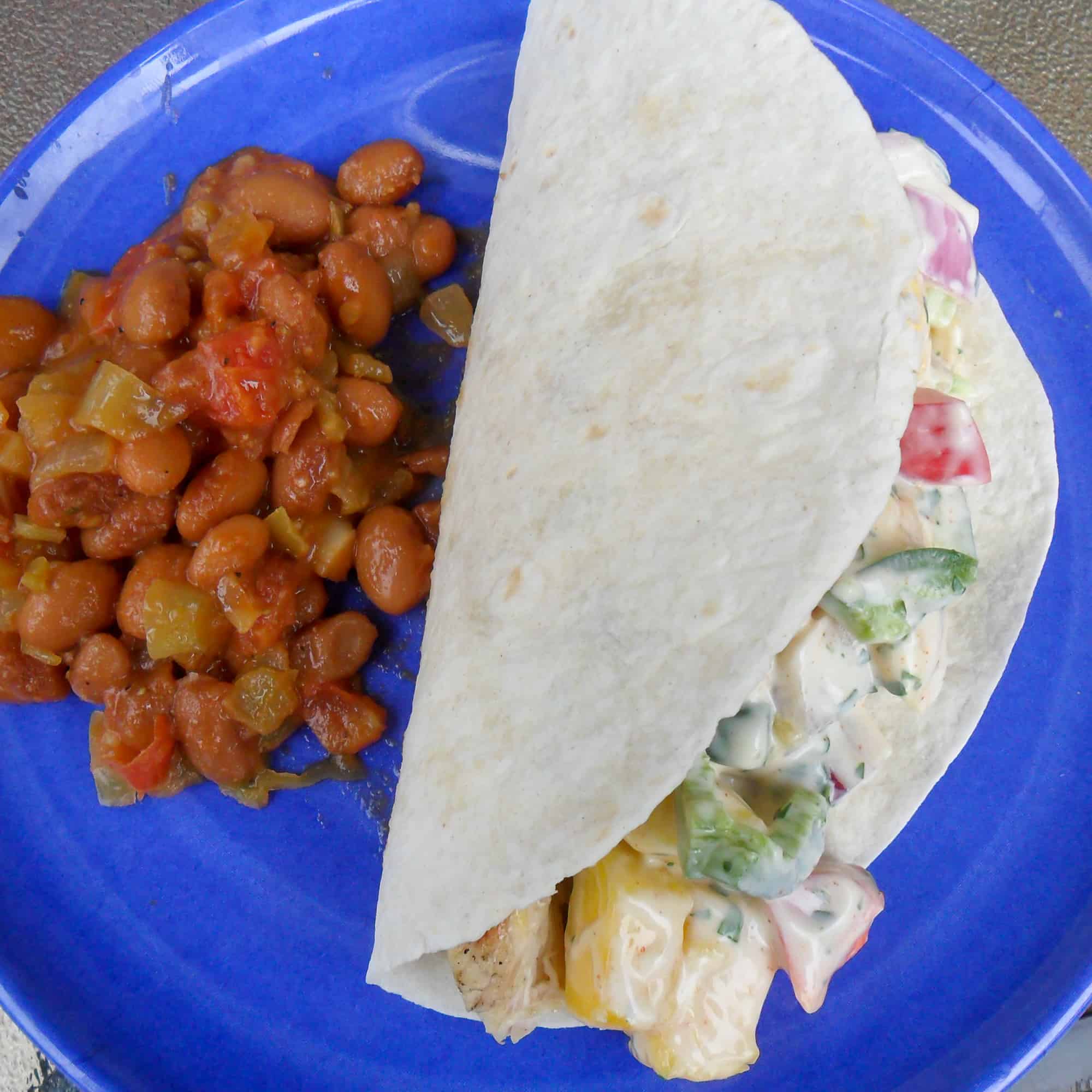 My wife and I love appetizers and it is not a rare thing to split a few appetizers and call it a meal. So this time we decided to go that route with the whole gang. It took a bit to convince the kids but in the end we all were satisfied with our choices.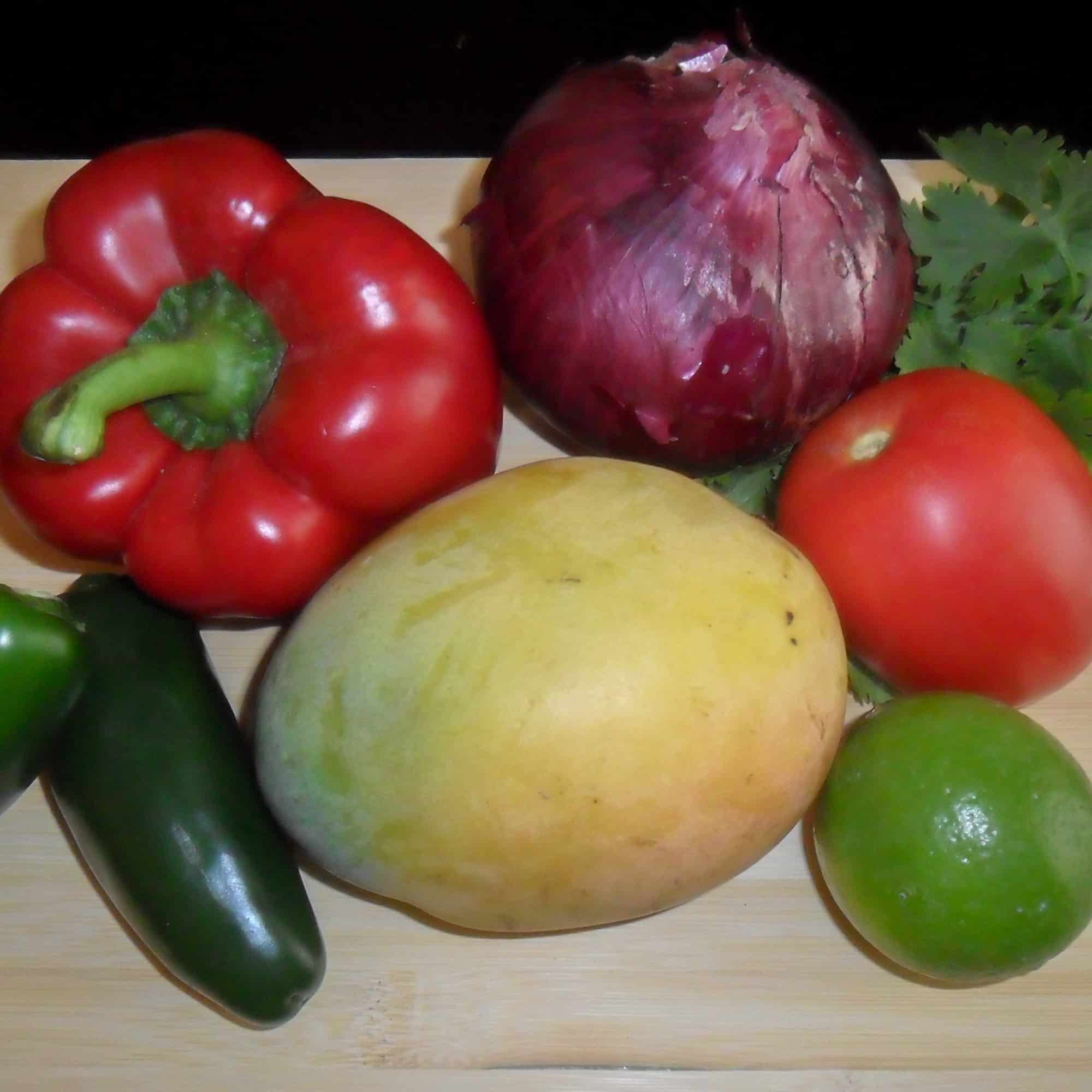 Being a foodie, I love to get a dish that I enjoy and then want to emulate at home. I find myself turning into a lab technician examining the dish trying to discern all the ingredients so that I can recreate it in my own kitchen.
This time the dish that had my attention was the chicken taco.
I have had chicken tacos plenty of times but it was the mangos (oh mangos I love you so!) and the cilantro ranch dressing that had my taste buds smiling.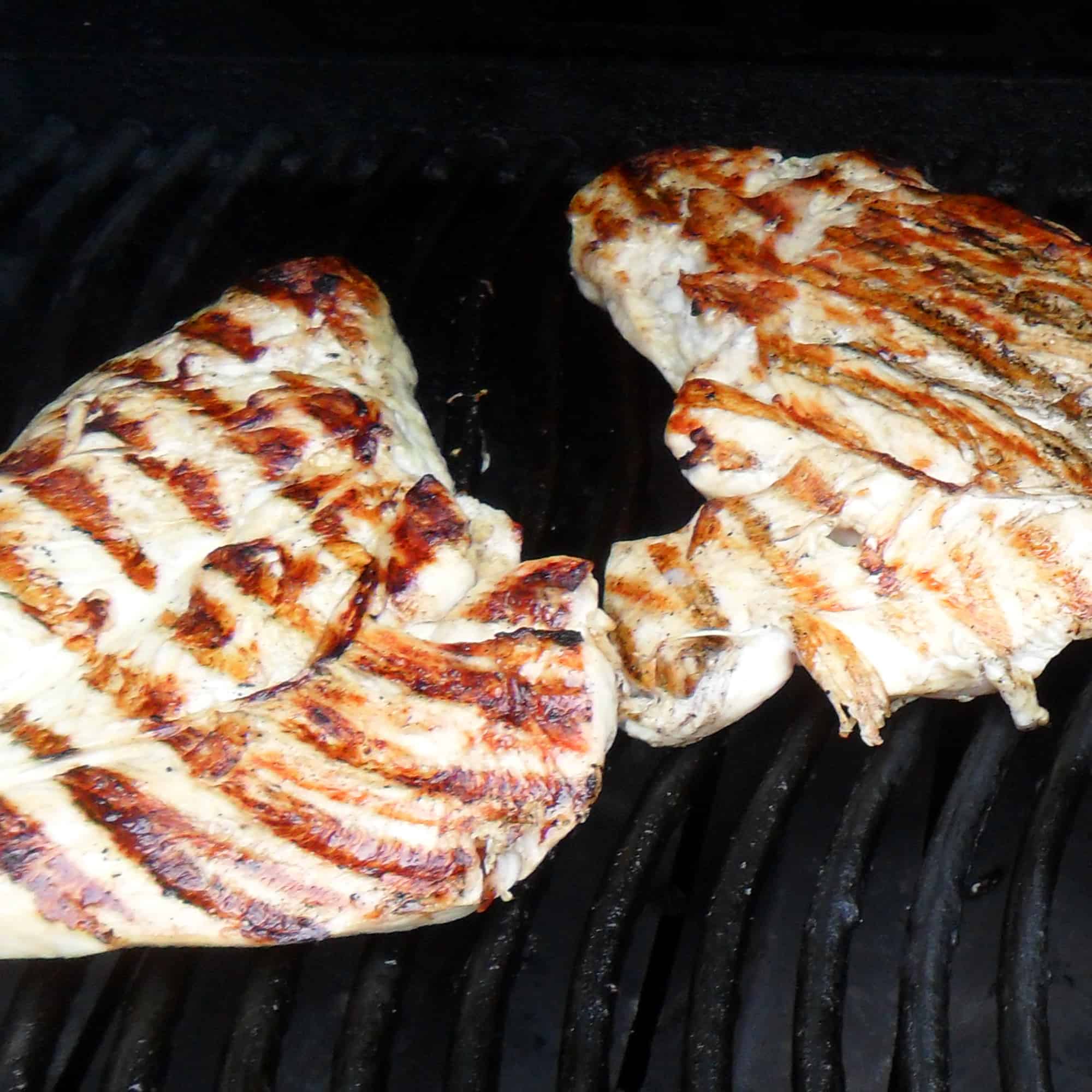 Below is my recreation and let me tell you that this dish has immediately made itself a family favourite. Give it a try. It is so light and fresh on a warm summer day. I served them with texas beans (that recipe is coming soon!).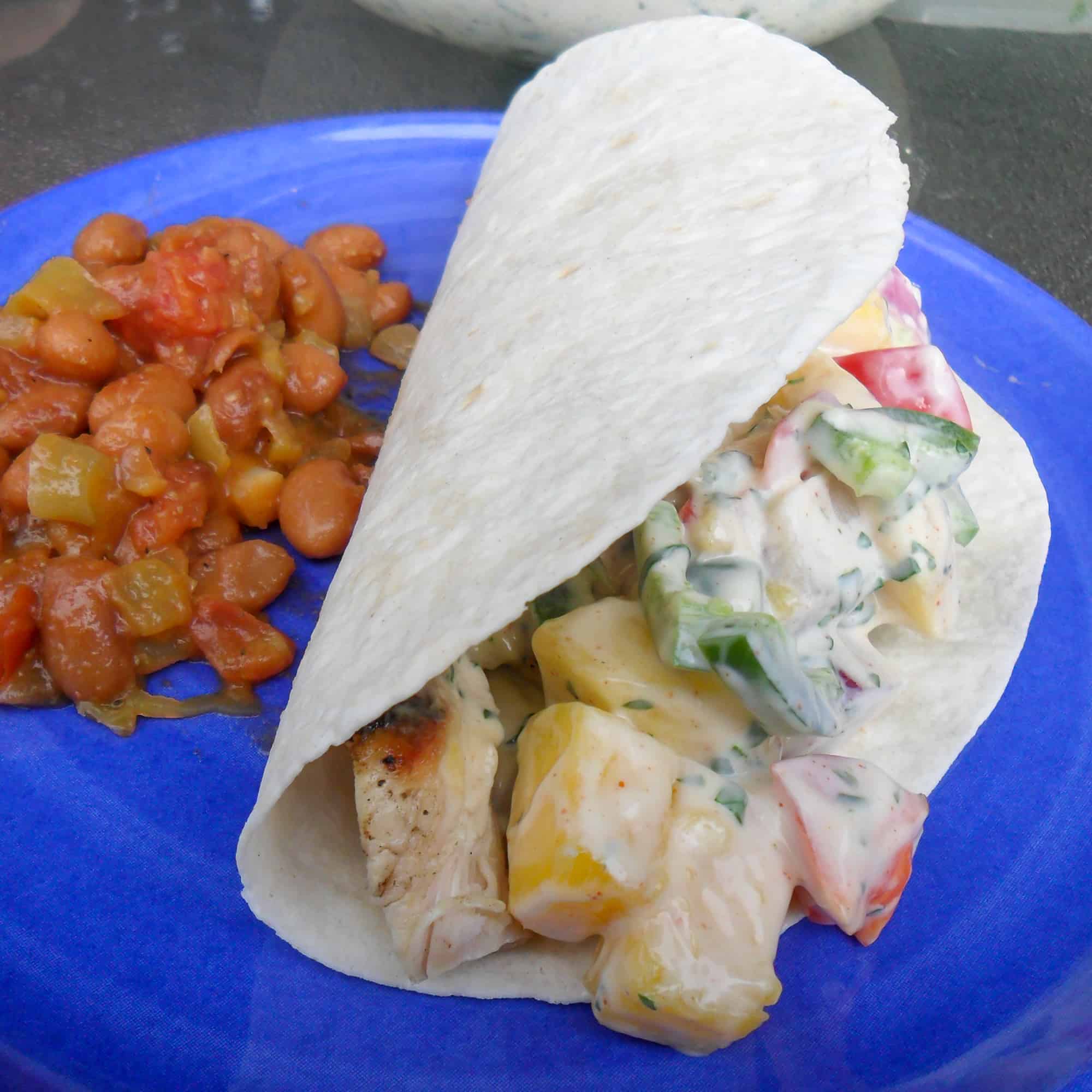 Chicken Tacos with Mango Salsa and Cilantro Ranch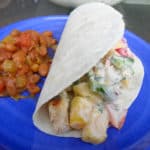 Print
Grilled chicken tacos with mango salsa and cilantro ranch dressing is a fresh take on a mexican tex-mex classic dish.
Servings: 6 tacos
Ingredients
2 Chicken breast boneless and skinless
1 red pepper
1 red onion
2 mangos
2 medium tomato
1 cup cheddar cheese grated
1 cup chopped fresh cilantro
1 cup sour cream
3/4 cup mayonnaise
1/2 cup milk
1 tsp sugar
1 tsp cayenne pepper
2 cloves garlic minced
juice of half a lime
6 soft taco shells
Instructions
Dice the vegetables and the mango and mix together in a large bowl.

In a separate bowl make the cilantro ranch by mixing the cilantro, sour cream, mayo, milk, sugar, cayenne pepper, minced garlic and lime. Fold into the vegetables and mango until they are completely covered in the dressing.

Pound the chicken breast so that it has an even thickness and will cook evenly throughout. Brush the chicken with a small amount of olive oil and cook on the grill. Slice the chicken.

Build your taco with the sliced chicken, cheddar cheese and vegetable mixture.