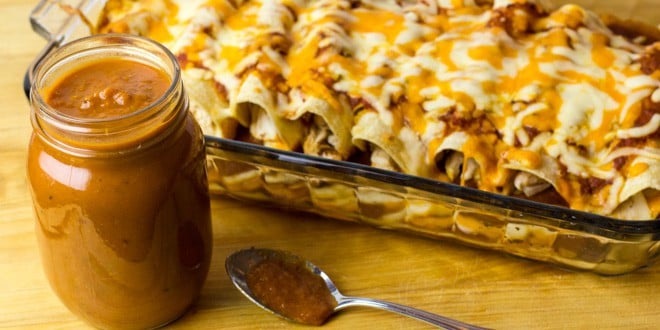 One of the best parts of enchiladas is the sauce. There are different kinds: red, green and white. The green sauce is made from tomatillos and the white is a creamy sauce. Red sauce is tomato based, but I like to add some chipotle peppers to give a deeper flavor as well as some heat. This recipe is very easy to make and tastes amazing on baked enchiladas with melted cheddar and monterey jack cheese.
Recipe to make Chicken Enchiladas using this sauce found here.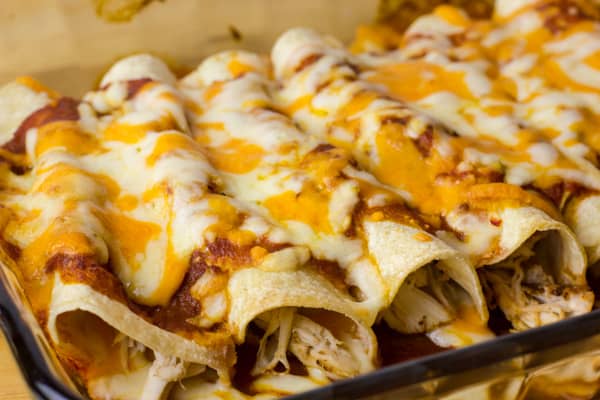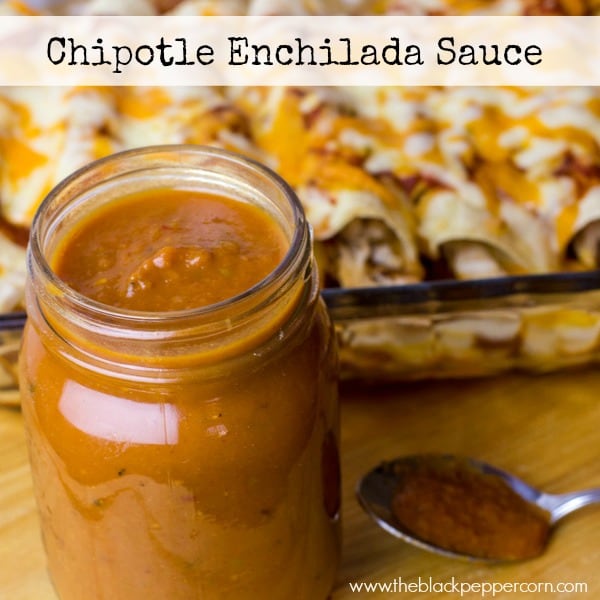 Chipotle Enchilada Sauce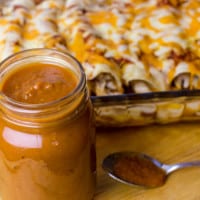 Print
Servings: 4 cups
Ingredients
3 tbsp oil
1 onion , diced
3 garlic cloves , minced
1 poblano pepper , cored and diced (substitute a green pepper if needed)
1 canned chipotle pepper and 1 tbsp of the adobo sauce
12 oz tomato paste
3 cups chicken broth
1 tsp salt
1/2 tsp ground cumin
1/2 tsp oregano
Instructions
Heat oil in saucepan on medium heat. Add onion, garlic and poblano pepper. Cook until tender, about 5-7 minutes.

Add the rest of the ingredients. Bring to a boil and lower to a simmer.Cook for about 20 minutes.

Remove from heat and let the sauce cool for 10 minutes.

Puree in a blender or using an immersion blender.
Instructions using Bellini Kitchen Master
Place onion, poblano and garlic into the bowl. Chop on speed 4 for 10 seconds. Scrape down the sides of the bowl. Chop on speed 4 for another 10 seconds. Add oil and cook on speed 1 at 100C for 3 minutes.
Add the remaining ingredients. Remove the measuring cup from the lid. Cook on speed 1 at 100C for 20 minutes.
Blend on speed 6 for 30 seconds or until smooth and creamy.