Classic Homemade Mac and Cheese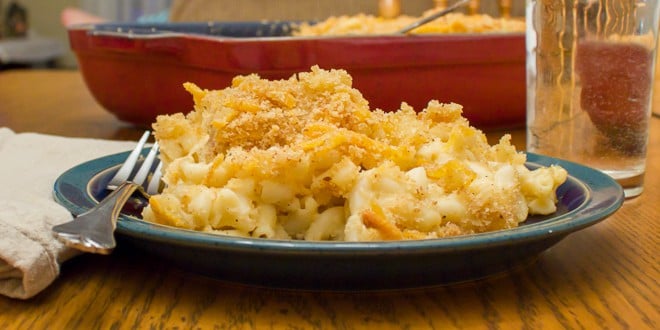 Macaroni and cheese may be the perennial comfort food. There is nothing like scooping into a big casserole dish of baked mac and cheese. It brings a smile to everyone in my household and I am sure that, if you tried this recipe, your house would be full of smiles as well.
Typically, I double this recipe, as many of us like a second helping. It also makes great leftovers, so there is never a problem if too much is made.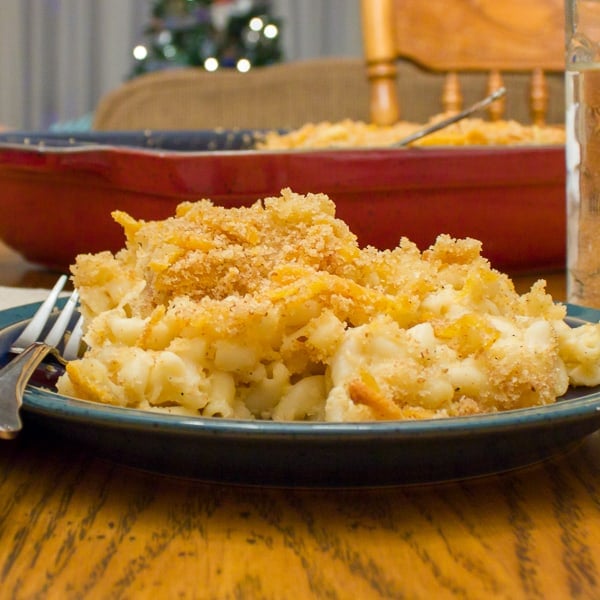 The crumb topping on top of the mac and cheese enhances the dish with some crumbly/crunchy texture. I have also tried mixing some crunched corn flakes in the crumb topping and that also works great!
Classic Homemade Mac and Cheese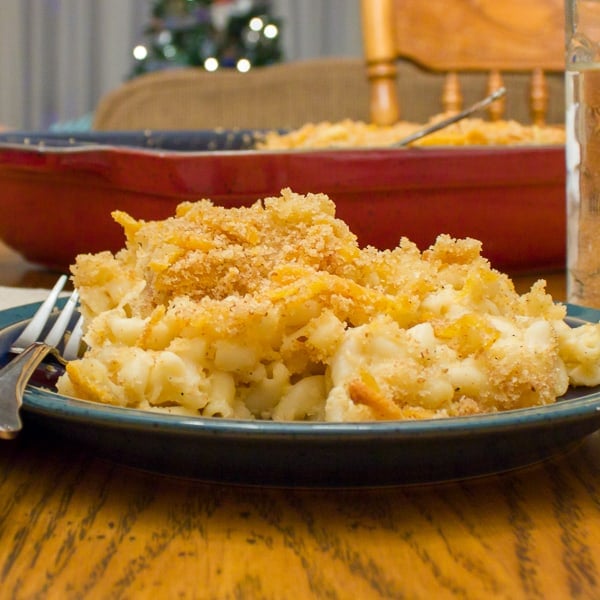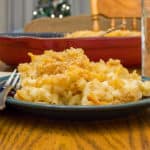 Print
Easy recipe for how to make homemade mac and cheese with a crumble topping. Macaroni pasta noodles with a creamy three cheese sauce of cheddar, mozzarella and parmesan.
Servings: 8 people
Ingredients
4 cups cooked macaroni
1/4 cup butter
1/4 cup flour
2 cups milk
1 cups grated mozzarella
1 cups grated cheddar
1/2 cup parmesan
1/2 tsp salt
1/2 tsp paprika
1/2 tsp garlic powder
1/2 tsp black pepper
1/4 tsp cayenne pepper
1/2 cup butter , melted
1 cup bread crumbs
1/2 cup grated cheddar
Instructions
Cook the macaroni according to packaged instructions. Drain, rinse and set aside.

In a saucepan, on medium heat, melt the butter. Whisk in the flour until smooth. This creates a roux. Continue to whisk it for a minute.

While whisking, slowly pour in the milk. Once smooth add the cheeses and spices. Stir until smooth.

In a large bowl, mix the macaroni and cheese sauce until all the noodles are covered in some sauce. Spread the mac and cheese in a casserole dish.

In a small bowl mix the melted butter and bread crumbs together until there is a dry and crumbly texture. Stir in the 1/2 cup of grated cheddar. Spread the crumb topping evenly across the macaroni and cheese.

Bake in a 350F oven for 30 minutes.