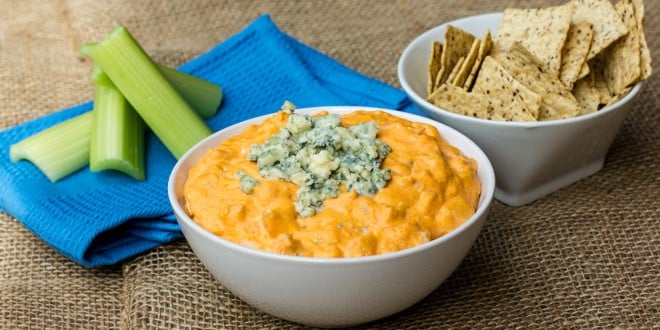 I love buffalo flavor.
I have already posted a couple other buffalo recipes:
One of my favorite recipes with buffalo flavor is this Buffalo Chicken Dip. I have made it for years. It was introduced to me from a friend Ann-Marie. There are countless versions of this recipe online and I am not sure the original source. Frank's Red Hot has a version of it on their site and my recipe is similar. This dip is great with tortilla chips, crackers and even carrot sticks or celery.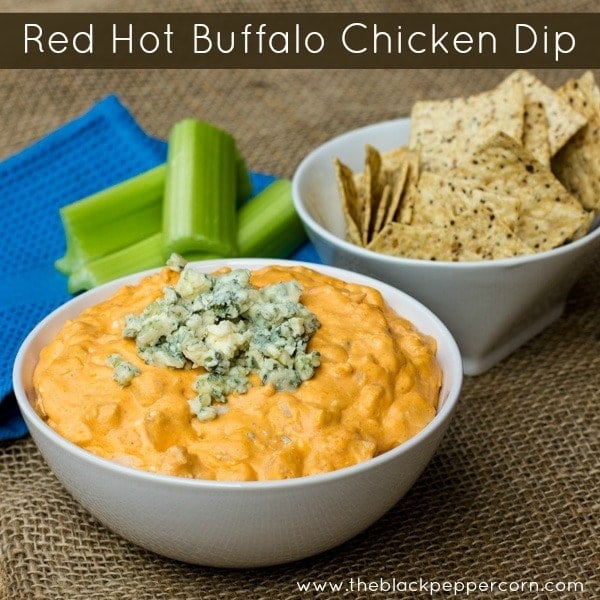 Buffalo Chicken Dip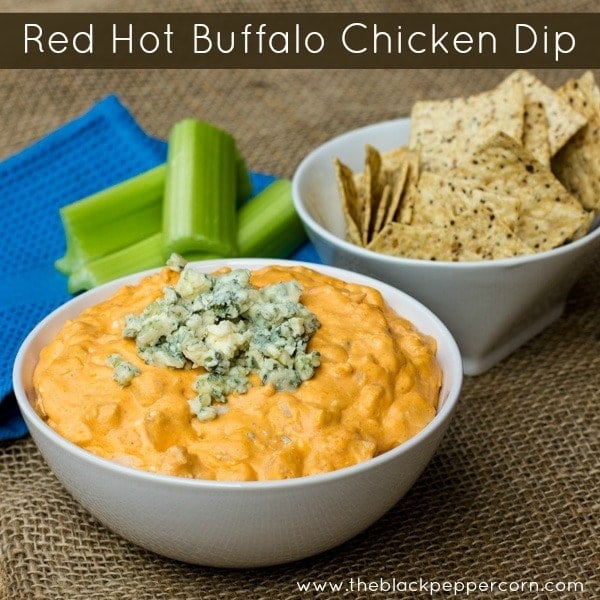 Print
Servings: 4
Ingredients
1 pound cooked chicken breast , cut into small cubes
1 8 oz brick cream cheese , softened
1 cup grated cheddar cheese
1/3 cup ranch dressing
3/4 cup hot sauce
1/3 cup crumbled blue cheese
Instructions
Preheat oven to 350F.

In a medium size casserole dish, mix together the cream cheese, cheddar cheese, hot sauce and ranch dressing until smooth and creamy. Stir in the cut up chicken.

Cover the casserole dish with a lid and bake for 20-30 minutes. The dip should be creamy and the cheddar cheese melted.

Scoop into a serving bowl or, if desired, serve in the casserole dish. Sprinkle with crumbled blue cheese.

Serve warm with tortilla chips, crackers, celery or carrot sticks.