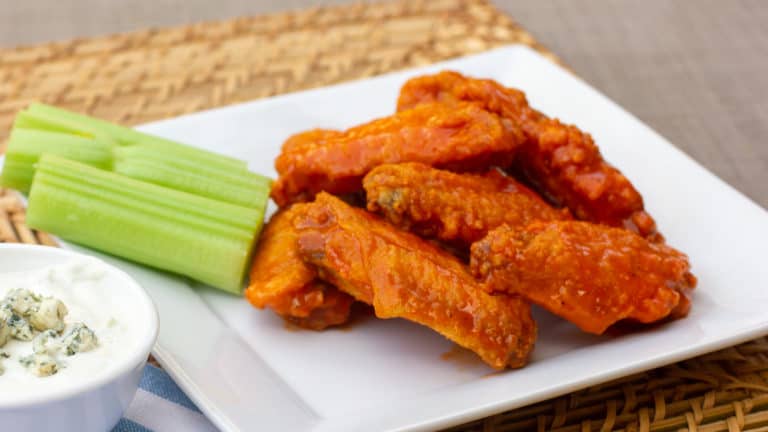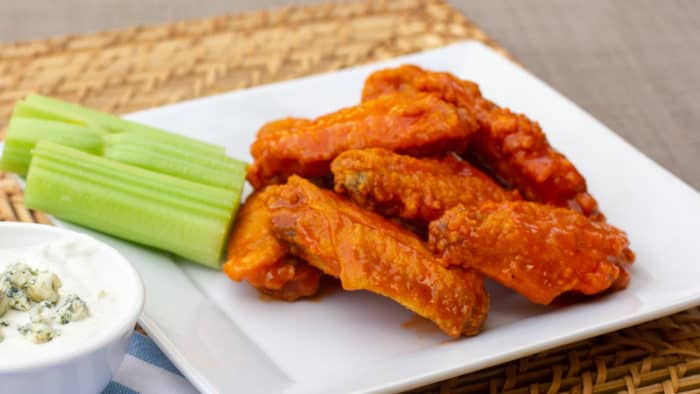 If I was to choose one thing to be my snack food of choice, it would have to be buffalo chicken wings. I crave wings often. In our home I regularly make chicken wings and usually there is 2 or 3 sauces that we can choose to toss them in.
Without question, buffalo wings are my absolute favourite. I love buffalo sauce and a quick scan through my website will reveal that I have used buffalo flavour in many different dishes.
Other buffalo chicken recipes.
Buffalo is all about the hot sauce. I often use Frank's RedHot Sauce, but really there are so many kinds of hot sauces that can work. Tabasco, Crystal and Texas Pete are a few others that I have used and they were all great as well! Just be aware that they all have different levels of heat, so you may want to adjust the amount of hot sauce depending on the kind you use.
Making buffalo sauce for chicken wings is very easy! Melt the butter in a saucepan, whisk in the hot sauce, ketchup, garlic salt and pepper. Let the sauce simmer for a little bit and that's it! Trust me, you will love this sauce dripping all over the chicken wings.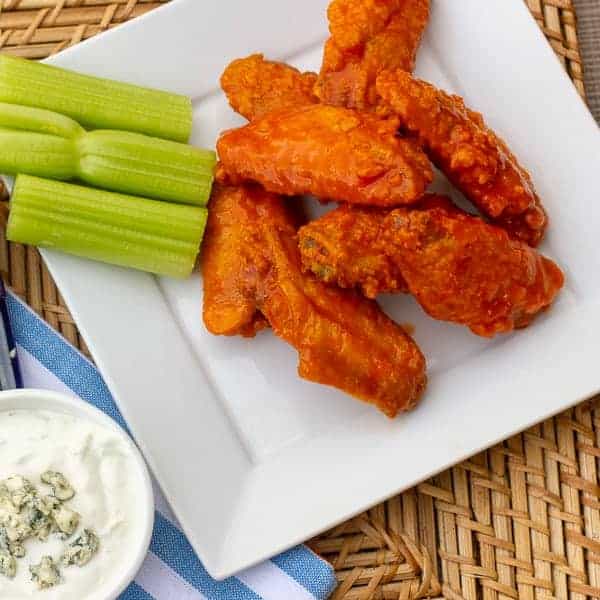 I love dipping buffalo wings in either a blue cheese dip or ranch dip. There is something amazing about the combination of hot and spicy wings with a creamy dip. It just works.
Here are recipes for both types of dip.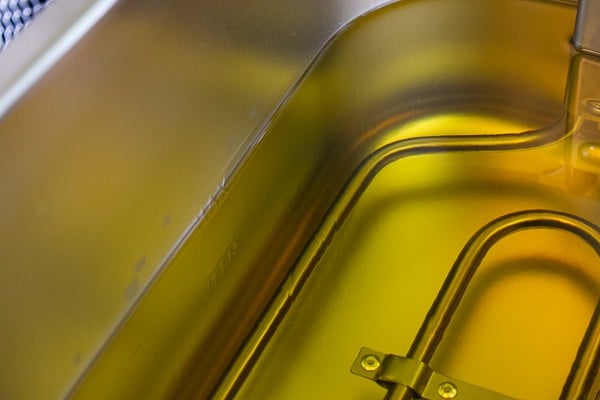 What Temperature to Deep Fry Chicken Wings?
Preheat the oil to 350F.
The oil used for deep frying needs to have a high smoke point. Vegetable oil is the one that I usually use because chicken and other foods cook very well and it is fairly economical, since a lot of oil is used. Peanut oil is an excellent choice for deep frying, but it is a pricier option. Stay away from olive oil as it cannot be heated as high.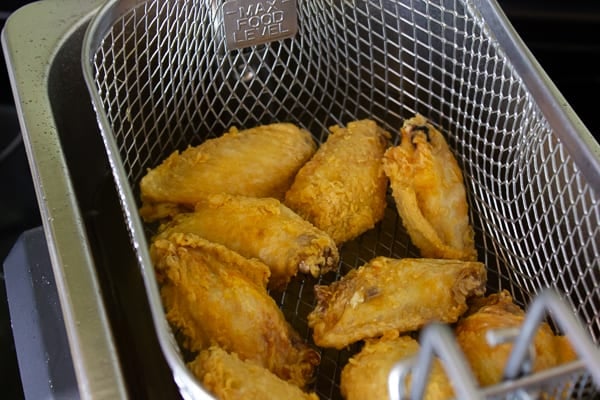 How Long to Deep Fry Wings?
I dredge the chicken wings in some flour before they go in the hot oil. A light dusting of flour helps to create an extra crispy skin.
Deep fry the wings in small batches for about 8-10 minutes, or until they are cooked through.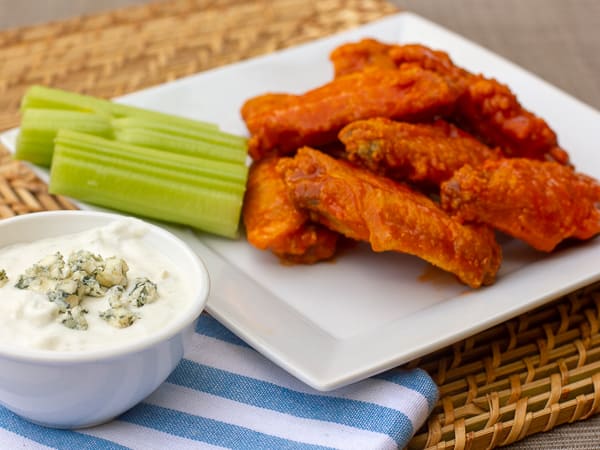 Looking for some other deep fried chicken wing recipes, then check these out!
Chicken wing recipes
Buffalo Chicken Wings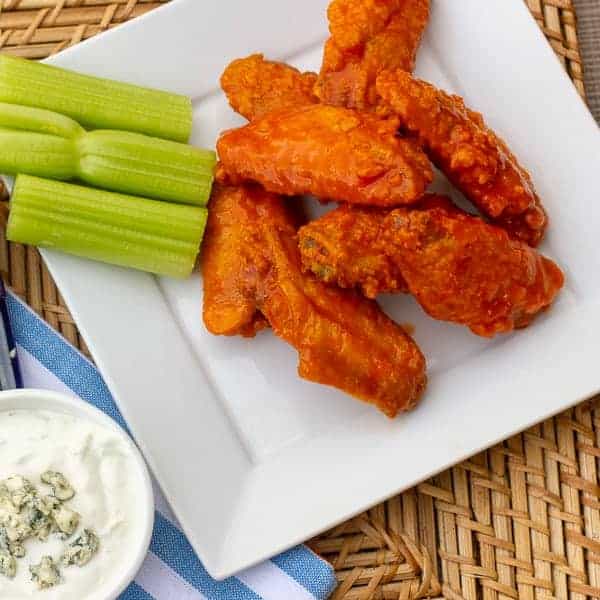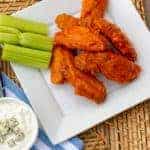 Print
Restaurant style buffalo chicken wings made at home. Easy to prepare wings with a traditional hot and spicy sauce. Great deep fried tail gate party snack.
Servings: 2 people
Ingredients
Wings
2 pounds wings
1 cup flour
Buffalo Sauce
1/2 cup butter
1 cup hot sauce (more or less depending on how hot you want it)
1/2 cup ketchup
1 tsp garlic salt
1 tsp black pepper
Instructions
To make the sauce, melt butter in a saucepan. Add remaining ingredients and bring to a low boil, stirring often.

Cut the wings into two pieces (drumette and two-bone peice - throwing away the wing tip).

Wash the wings and dredge them in flour. Shake off the excess flour and deep fry them in 350F oil for about 8-10 minutes.

Place them on paper towels to get the excess oil off and toss them with buffalo sauce.