Cajun Chicken Wings with Creole Buttermilk Ranch Dip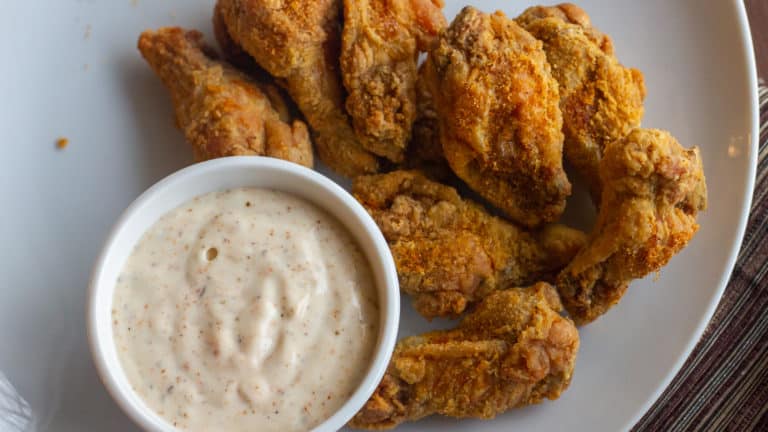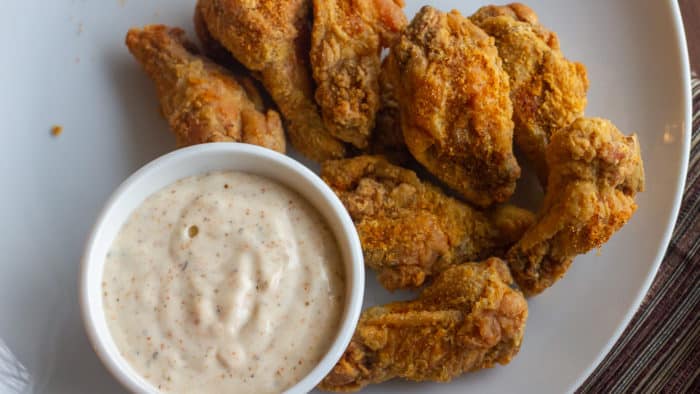 Most of the time when I make wings, I toss them in a sauce. There are plenty of recipes on this site for different types of chicken wing sauces, including buffalo, honey garlic, sriracha and more. I love both sweet and spicy sauces but sometimes prefer wings that are served dry like these Cajun Chicken Wings. Chicken wings done this way stay crispy and are highlighted by any seasoning they are tossed in.
These wings are dredged in some of my very own Cajun seasoning mix. The recipe for the Ragin' Cajun Spice Rub can be found here. These wings are nice and spicy!
If you don't have the time to make your own Cajun spice mix, this recipe works just fine with some of the popular store-bought brands. I have made these with both Zatarains and Slap ya Mama and they were great with either of these.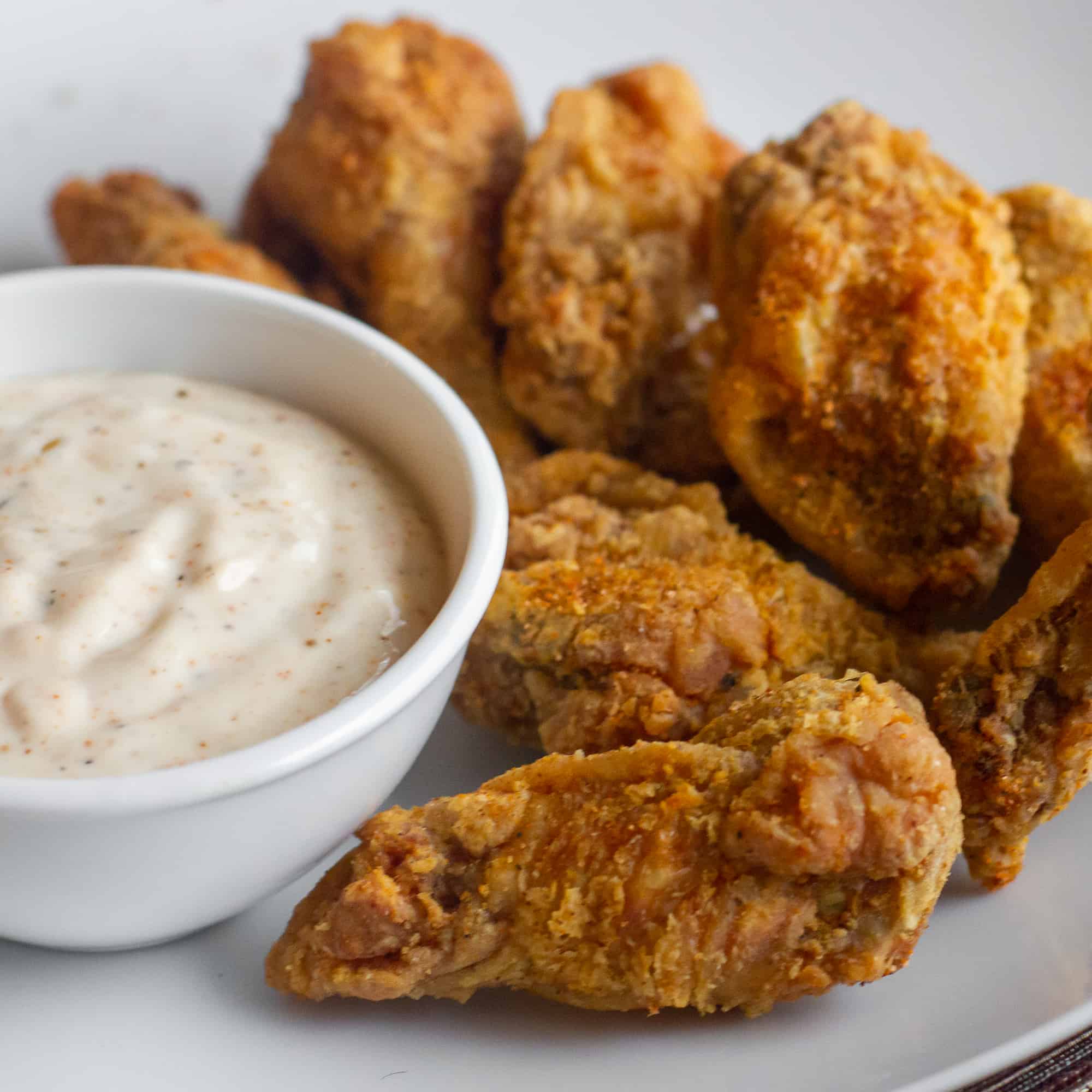 Along with the Cajun chicken wings, I also made a Creole buttermilk ranch dip. Crispy wings go really well with a creamy dip and this ranch dip has a perfect mellow taste to go alongside the crispy wings.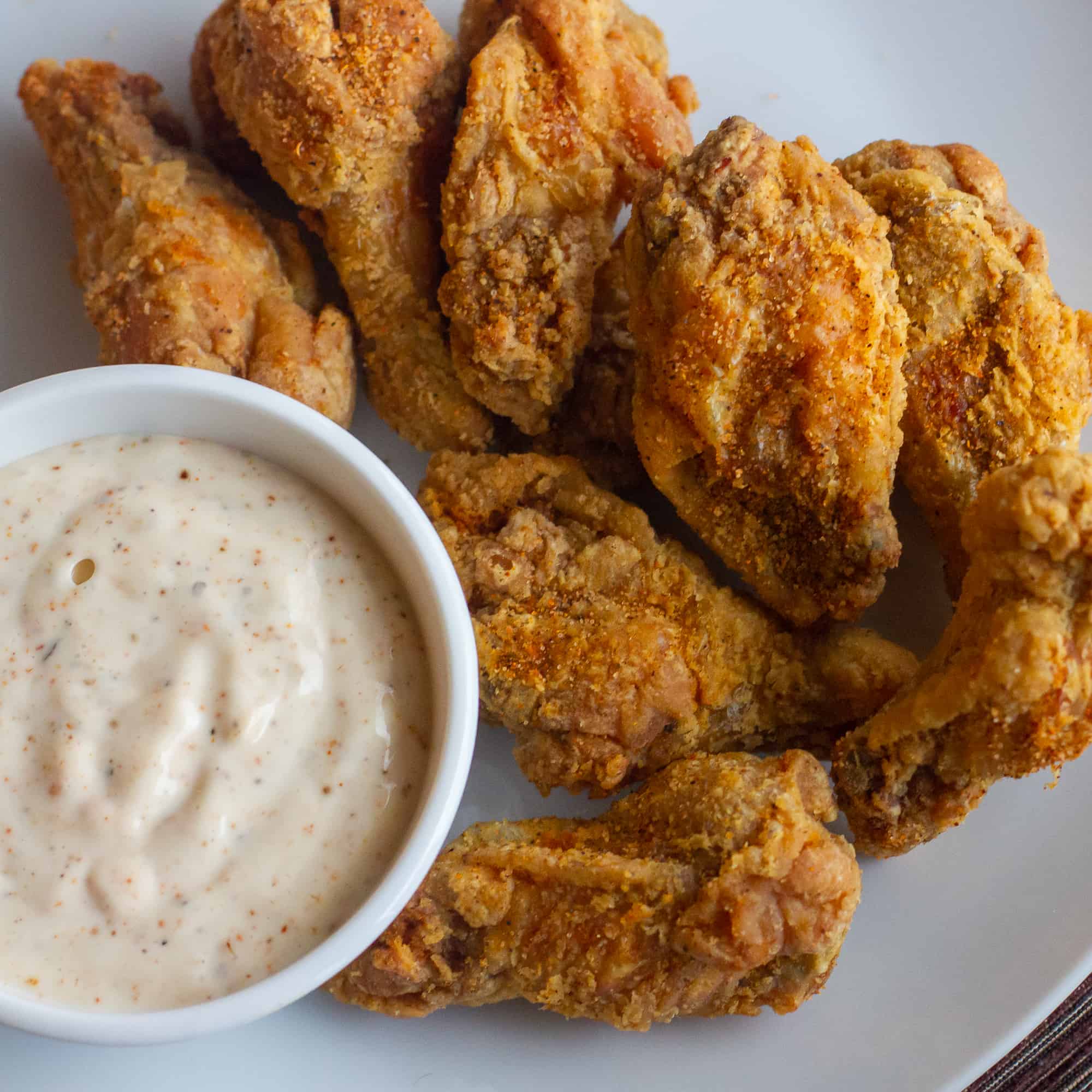 Cajun Chicken Wings with Creole Buttermilk Ranch Dip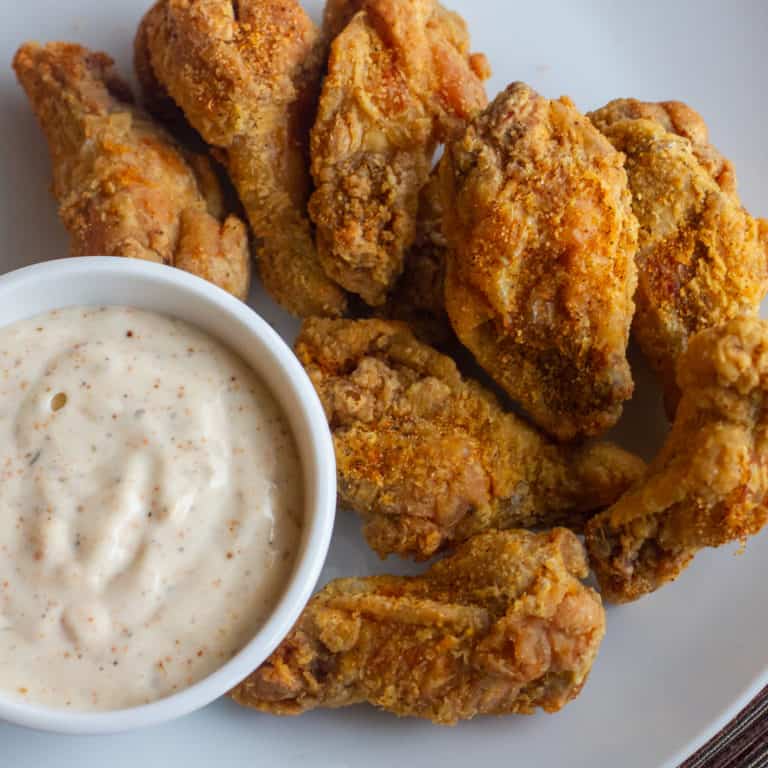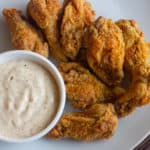 Print
Crispy deep fried chicken wings tossed in a homemade spicy Cajun spice rub seasoning blend. Served with some Creole Buttermilk Ranch dip.
Servings: 4 people
Ingredients
1/2 cup buttermilk
1/2 cup Miracle Whip
1 tsp hot sauce
4 tbsp Ragin Cajun Spice Rub
2 pounds chicken wings
1 cup flour
Instructions
Whisk the buttermilk, Miracle Whip, hot sauce and 1 tbsp of Ragin Cajun Spice rub together. Place in the fridge for later.

Cut the wings into two pieces (drumette and two-bone peice - throwing away the wing tip).

Mix 1 tbsp of Ragin Cajun Spice Rub in the flour and dredge the wings in the flour mixture. Shake off the excess flour and deep fry them in 350F oil for about 8-10 minutes.

Place them on paper towels to get the excess oil off.

Toss the wings in the remaining 2 tbsp of Ragin Cajun Spice Rub. Serve alongside the ranch dip.
Notes
Recipe for Ragin Cajun Rub - https://www.theblackpeppercorn.com/cajun-spice-rub/