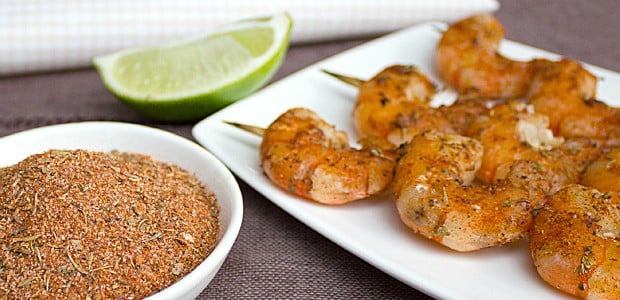 Cajun rub is probably one of my most used rubs. I so love Cajun dry rub wings and shrimp with a Cajun spice rub. Blackened catfish is awesome as well with this Cajun rub. There are so many things this is great with!
I have gotta say…. I am loving Rub Week. The weather has been cooperating allowing me to spend the necessary time at the grill.
Here are the rubs we have so far:
Day 1 – Island Spice Rub
Day 2 – Sweet and Smokey Chipotle Rub
Day 3 – Lemon Pepper Steak Rub
Day 4 – Cafe Mocha Rub
Day 5 – Curry in a Hurry Rub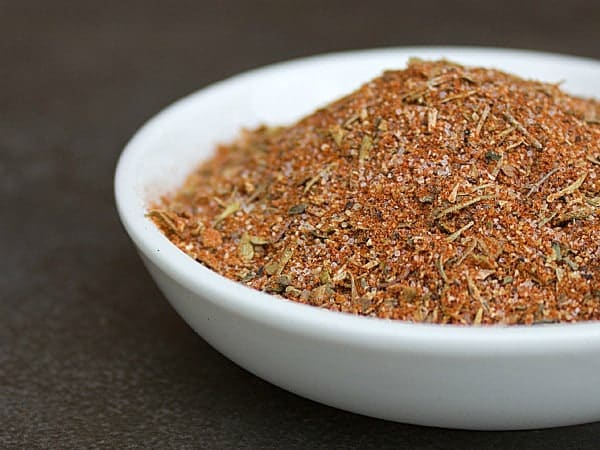 The rub today is possibly the first spice blend I ever made. A shaker of Cajun spice or Creole season has always been a regular part of the stock in the spice pantry. I have used Zatarain's, Slap Ya Mama, Tony Chachere's. They are fine, but I do find that most of the store bought variety has way more salt than I like. To get the spice and flavour level that I want, I have to shake on so much that the food is far to salty for me.
This Ragin' Cajun Rub has a wonderful balance of heat and such depth of flavour with the herbs, garlic and onion powder. Look at all those herbs in the macro photo. There is thyme, oregano and basil.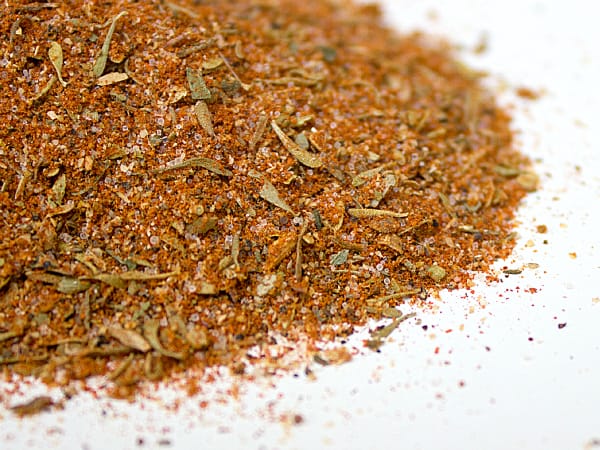 Rub some Ragin' Cajun on any cut of meat or seafood, throw it on the grill. Easy as that! This spice is great as a seasoning agent for most anything. It is the perfect seasoning for jambalaya or gumbo.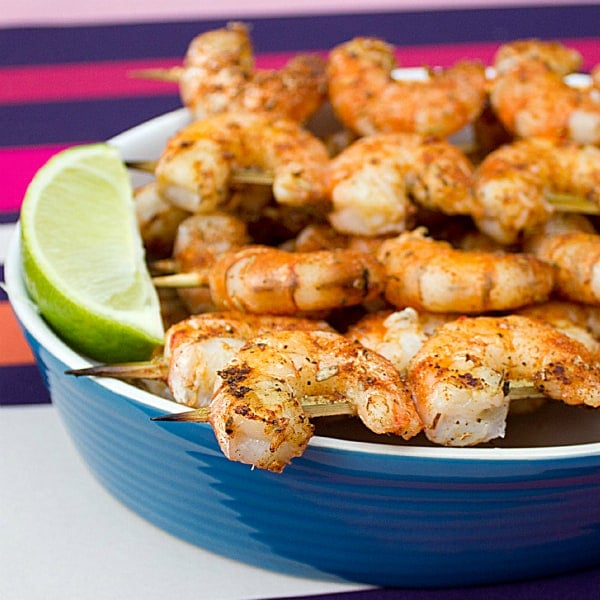 Here is some grilled shrimp on a skewer that was dusted with the Ragin' Cajun Rub. Grill it for just a few minutes per side. Squeeze some lime juice on them once they come off the grill. They are fantastic!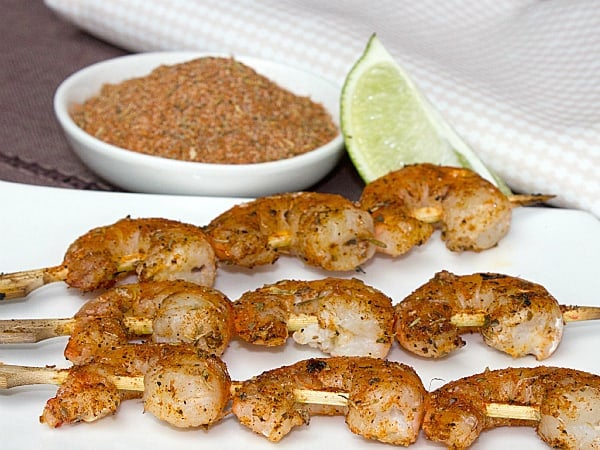 Cajun Spice Rub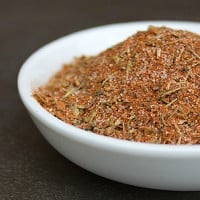 Print
Cajun rub recipe is perfect for grilling shrimp, chicken, pork and more! Cajun dry rub wings are just amazing as well! Easy to make directions with ingredients you probably have in your spice cupboard.
Ingredients
2 tbsp paprika
1 tbsp garlic powder
1 tbsp dried oregano
1 tbsp dried thyme
1 tbsp dried basil
1 tbsp salt
1 tbsp black pepper
2 tsp cayenne pepper
2 tsp white pepper
2 tsp onion powder
2 tsp white sugar
Instructions
Mix ingredients together and store in an airtight container like a mason jar.

Use on shrimp, chicken, pork or other meats.