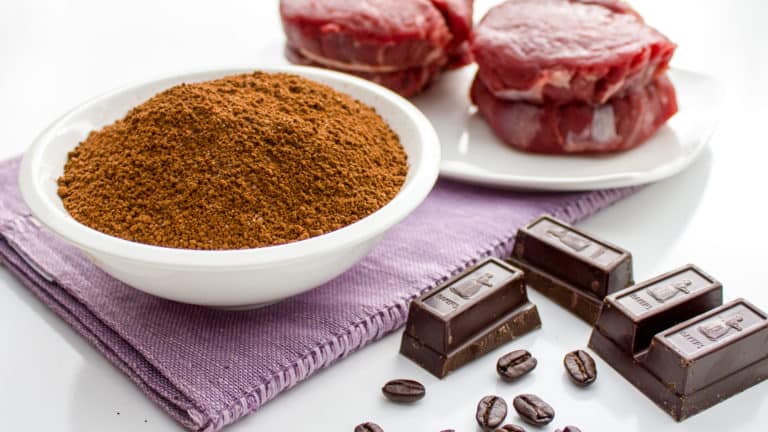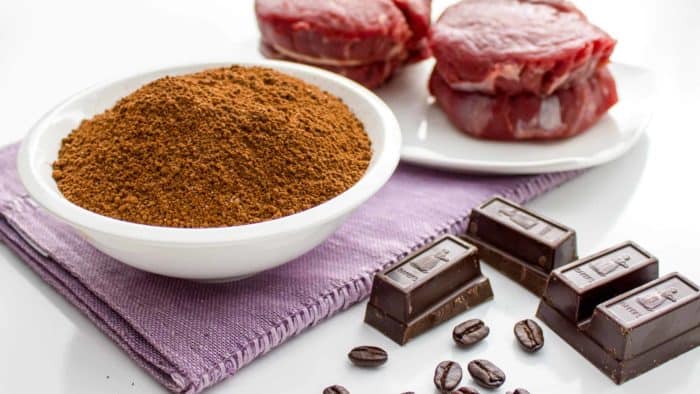 So for we have 3 rubs for rub week.
Day 1 was the Island Spice Rub
Day 2 was the Sweet and Smokey Chipotle Rub
Day 3 was the Lemon Pepper Steak Rub
Update: The rest of the week got filled up with:
I am sure that the name for today's rub has you skeptical.
Don't click away yet.
Stay with me.
Yes this rub has coffee and chocolate.
We often think of chocolate as a dessert ingredient but many people over the years have learned how wonderful chocolate is when added to a savory dish. The Mayan and Aztec cultures used chocolate extensively in many different ways. In Mexico there is a popular sauce for meat called mole. Mole has many different spices, including chili and cinnamon, but another common ingredient is unsweetened chocolate. Chocolate mole sauce on chicken is incredible!!!
The coffee provides a toasted and nutty flavour that compliments the chocolate flavour from the cocoa powder. There is great depth in this rub with the cinnamon, paprika and cayenne.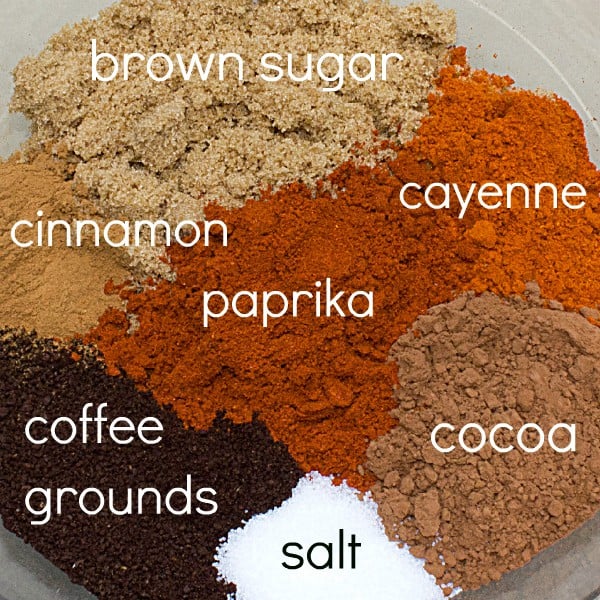 I had fun making this little ingredient picture legend in Picmonkey. It is a great online site for photo editing.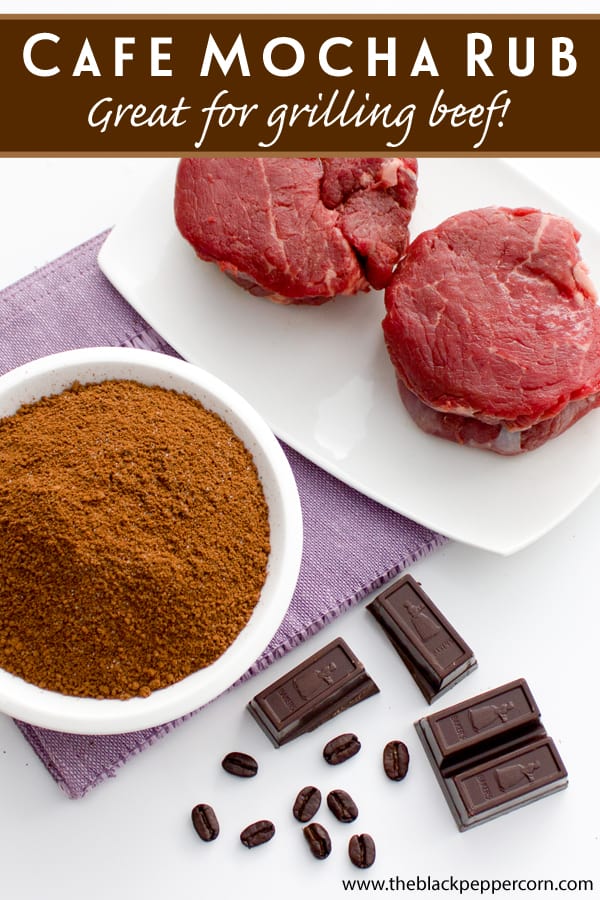 You may still be hesitant to give this spice rub a whirl, but I would encourage you to try it. I have tried it on beef, pork tenderloin and chicken. I enjoyed it with each meat but I just LOVE it on steaks. The beef can really handle the bold flavours of chocolate and coffee.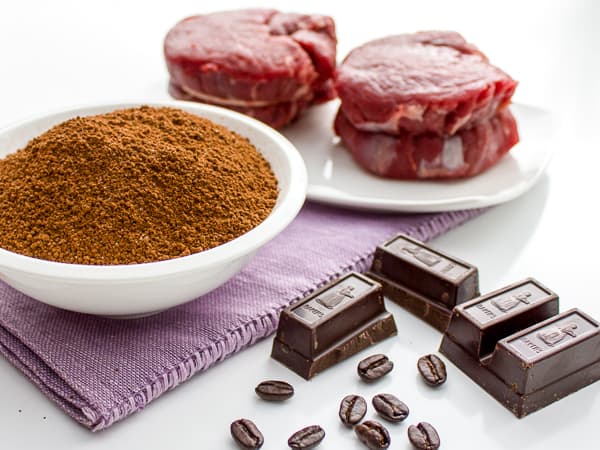 Rub the cafe mocha rub all over the steak and grill to you desired doneness. I used steaks from a beef tenderloin. I grilled it for about 14 minutes, flipping it halfway through. It was perfectly rare, tender and juicy. Just look at the colour on the steak in the pic below.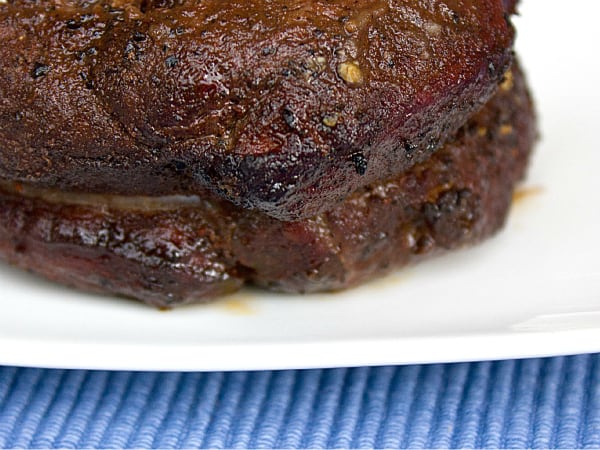 Cafe Mocha Rub Recipe for Grilling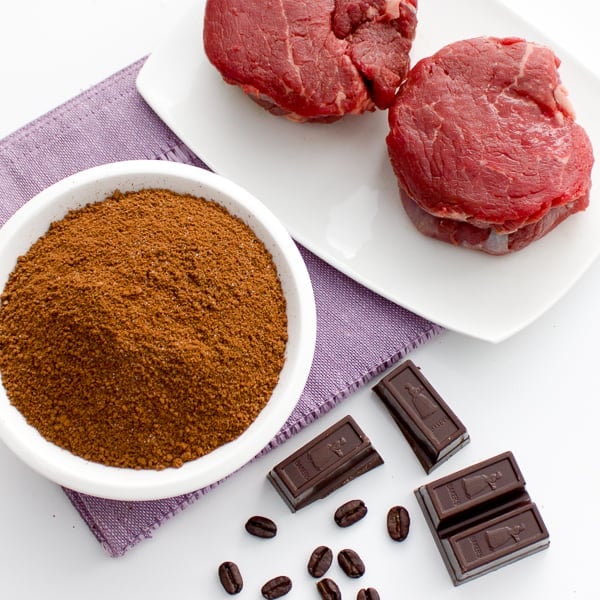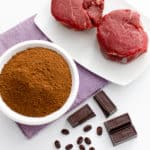 Print
Grilling spice rub that has coffee, cocoa powder, cayenne, cinnamon, brown sugar and more. Chocolate taste that is great on beef and chicken.
Servings: 1 cup
Ingredients
1/3 cup fresh ground coffee
1/4 cup cocoa powder
1/3 cup dark brown sugar
1 tbsp paprika
1 tsp cinnamon
1 tsp cayenne pepper
1 tsp salt
Instructions
Mix ingredients together and store in an airtight container like a mason jar.

Use on beef, chicken, pork or other meats.