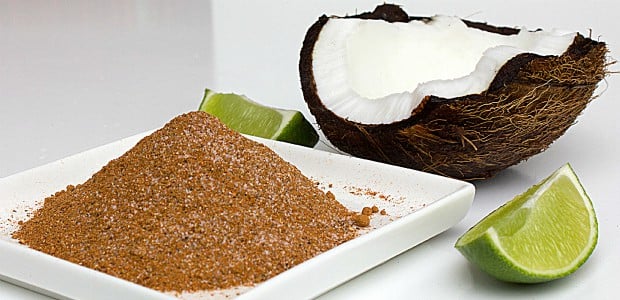 It's Rub Week here at The Black Peppercorn!!
What is rub week you ask? Well, since grilling season has started, I have wanted to share some of my favourite rub recipes with you as well as explore some new flavour combinations to make into rubs. Each day, during this week, a new rub will be posted.
Are you ready?
Are you excited?
I am!!
Today's rub brings together some flavour notes that are well known in the Caribbean islands. Tasting quite similar to a jerk seasoning, this Island Spice Rub has the wonderful spice combination of allspice, nutmeg, cinnamon and ground cloves. To give it a welcomed punch is a healthy dose of ground black and cayenne pepper. Garlic, ginger, salt and sugar pull all the seasonings together to make this fabulous rub.
The rub can be mixed and stored in a mason jar. It should stay fresh for weeks if it is stored in a cool and dry place.
The Island Spice Rub tastes great rubbed on chicken. As the chicken is grilled, the aroma of the spice rub is incredible. Beyond chicken, this rub is great on pork and especially seafood. Below I have shown the Island Spice Rub on some tilapia with a pineapple and coconut salsa (recipe forthcoming!). Tilapia is a very mild fish, making it perfect for a seasoning like the Island Spice Rub.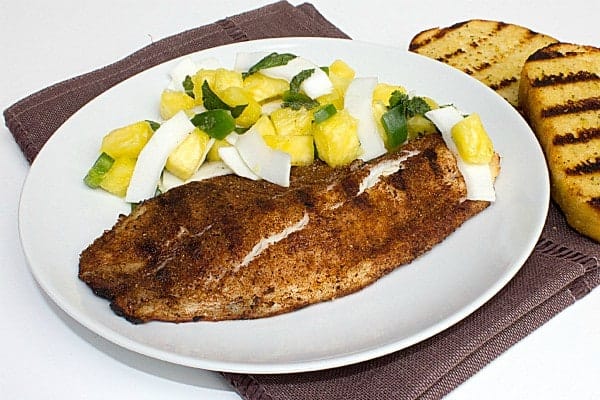 When grilling tilapia, make sure to oil the grill so the fish doesn't stick. Also, cook on high for 8-10 minutes, or until the fish is nice and white. Gently remove the fish from the grill.
If you want to try a recipe that uses this spice rub check out this:
It is the perfect combination of spiciness on the fish and fruitiness in the salsa! Just amazing!!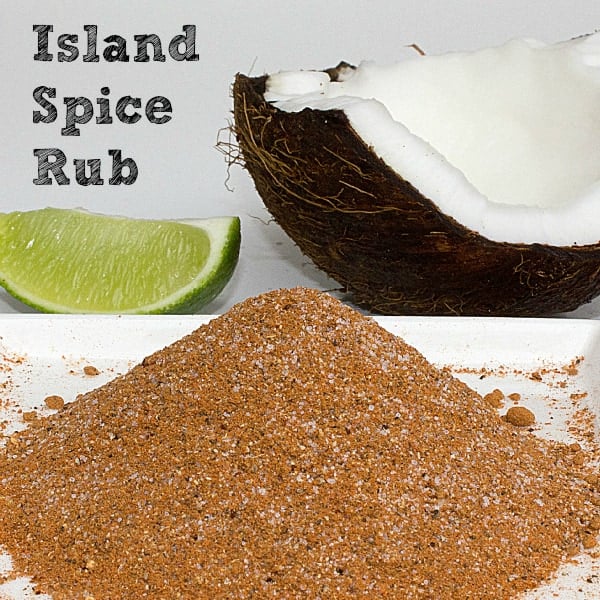 Island Spice Rub - a jerk seasoning perfect for the grill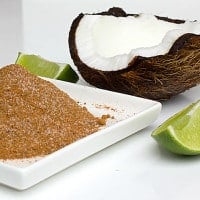 Print
A spice rub with a Jamaican jerk flavor that is great on the grill. The perfect spice mix for chicken and fish, like tilapia and tastes like you are in the Caribbean.
Ingredients
1 tbsp allspice
2 tsp nutmeg
2 tsp cinnamon
2 tsp garlic powder
2 tsp ground ginger
2 tsp ground black pepper
2 tsp cayenne pepper
1 tsp ground cloves
1 1/2 tbsp salt
1 1/2 tbsp sugar
Instructions
Mix ingredients together and store in an airtight container like a mason jar.

Use on shrimp, chicken, pork or other meats.