Sweet and Smoky Chipotle Rub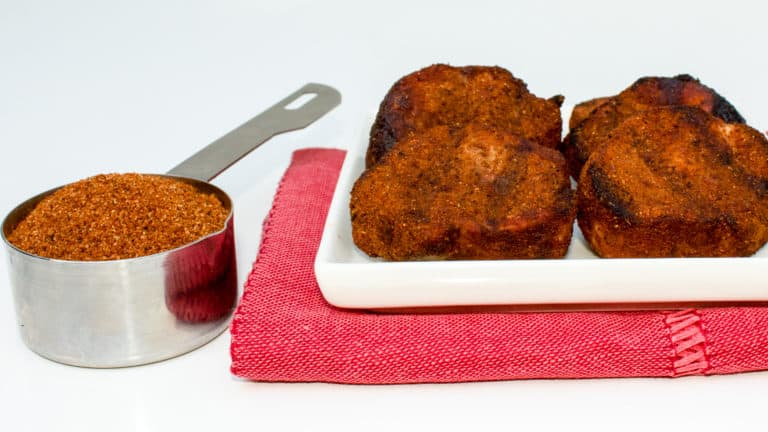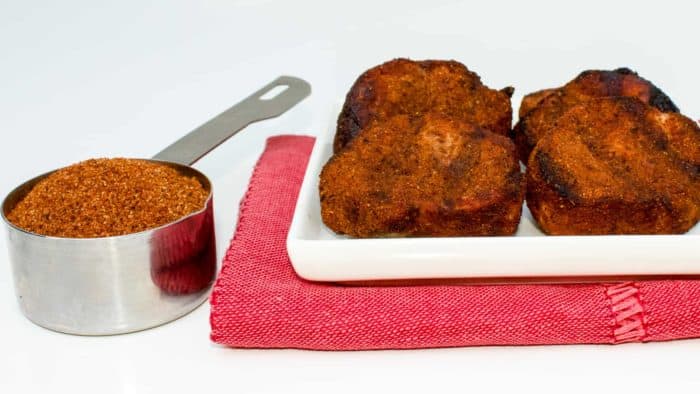 I was talking to a friend yesterday as we were waiting to pick up our kids from school. During the conversation, she said to me that she couldn't believe I used to be a vegetarian. I said that considering my grill, smoker and total love for meat it is hard to believe that during some of my time at university I did not eat meat.
While I totally respect people who have made dietary choices for themselves like refraining from eating meat, I just couldn't do it. Anyone who knows me now, and those who follow my blogging, are typically not surprised. My love for meat it quite obvious.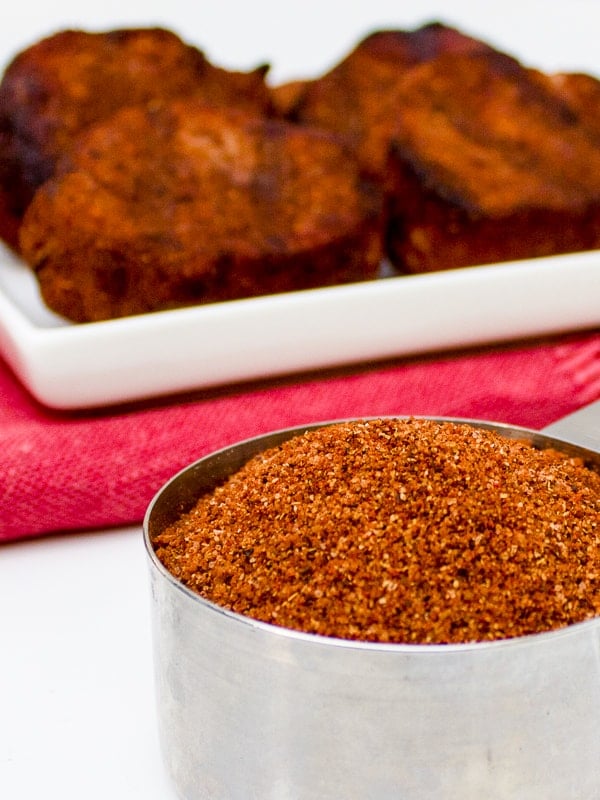 That is why I am so pumped about Rub Week on The Black Peppercorn. Yesterday, we got off to a great start with the Island Spice Rub. A jerk inspired rub that is great on chicken and seafood.
Here are some of the other spice rubs: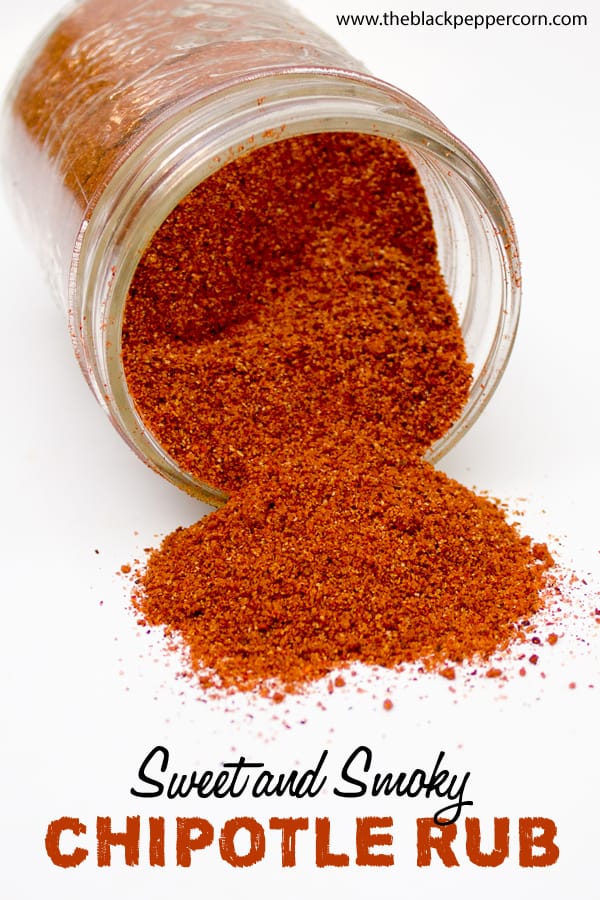 Today's rub is called Sweet and Smokey Chipotle Rub. This rub, is one I always have in a mason jar on my spice shelf. I usually quadruple this batch so that I have it on hand any time I need it.
The smokey flavour comes from the chipotle powder and smoked paprika. Cumin and coriander give the rub a southwest or tex-mex essence and the dark brown sugar caramelize the rub on the meat as it grills. It truly is a classic rub and it goes great on chicken or any cut of pork (ribs, chops, tenderloin and more!).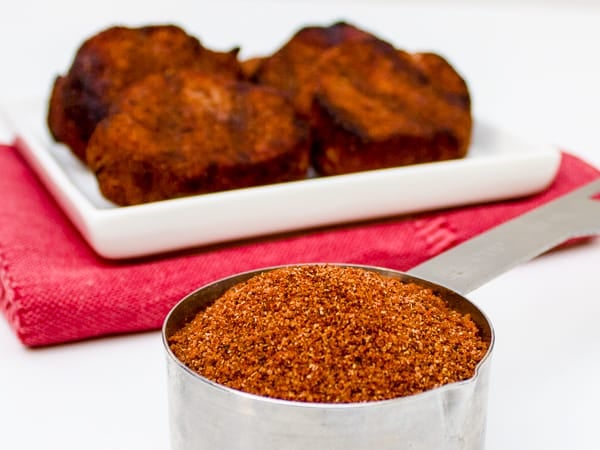 Below are pictures of pork medallions rubbed with the Sweet and Smokey Chipotle spice rub. To make them, take a pork tenderloin and remove the silver skin if there is any on the meat. Slice into 1 inch medallions and toss in the sweet and smokey chipotle rub making sure a generous amount of the spice is all over the meat. Rub the spice into the meat and shake off any excess. Grill in a hot oven, using direct heat. Cook for 3-5 minutes per side. Let the meat rest for a couple minutes before serving.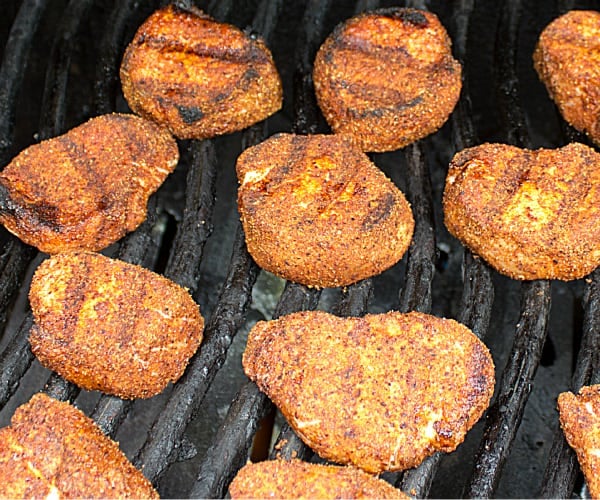 Sweet and Smoky Chipotle Rub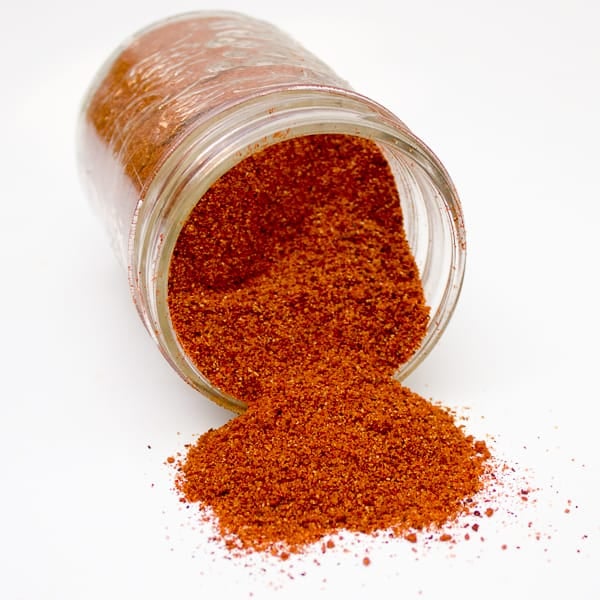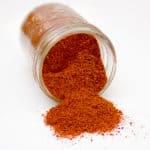 Print
A spice rub perfect for grilling pork, chicken, seafood and more. Has the smokey flavour of chipotle powder and smoked paprika and the sweet caramel taste of dark brown sugar.
Servings: 1 cup
Ingredients
2 tbsp chipotle powder
2 tbsp smoked paprika
1 tbsp garlic powder
1 tbsp cumin
1 tbsp coriander
2 tbsp salt
2 tbsp dark brown sugar
Instructions
Mix ingredients together and store in an airtight container like a mason jar.

Use on shrimp, chicken, pork or other meats.