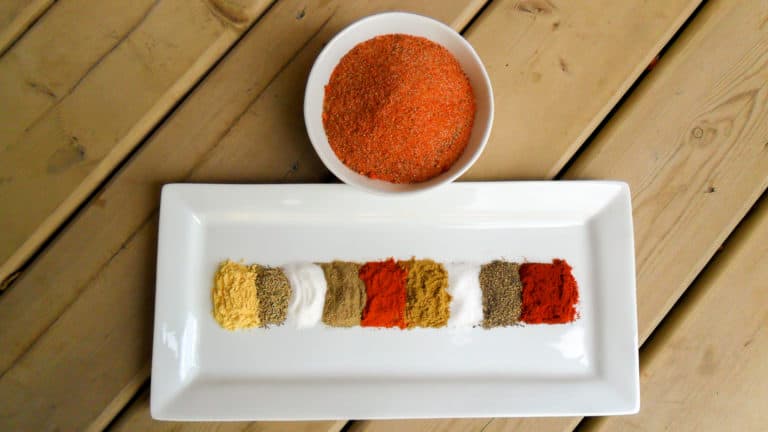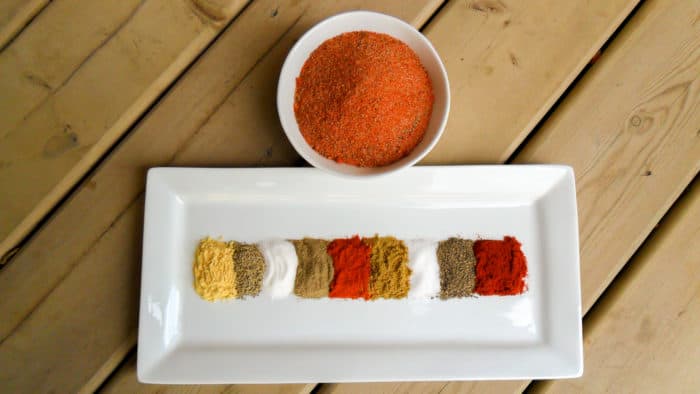 I believe that almost anything grilled or smoked tastes better with a rub. I have many different rubs for different meats and flavours, but this is my go-to rub.
I usually make triple this recipe and keep it in a massive mason jar and it lasts me a month or two. It is awesome on ribs and chicken. It also tastes great on pork chops.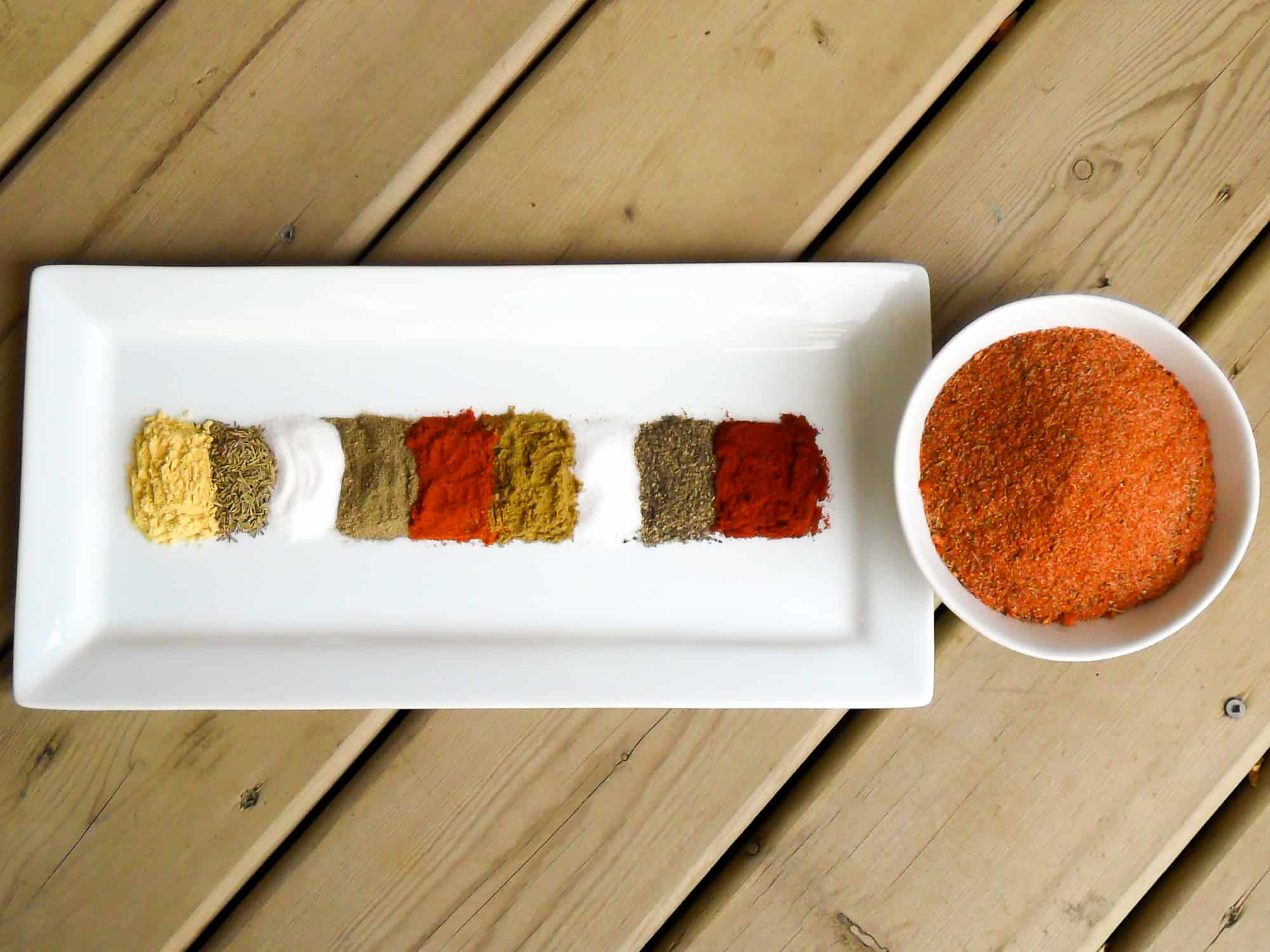 There are so many different recipes that I usually use this as my base rub. It is especially great used during smoking and here are a few recipes that this rub gets used: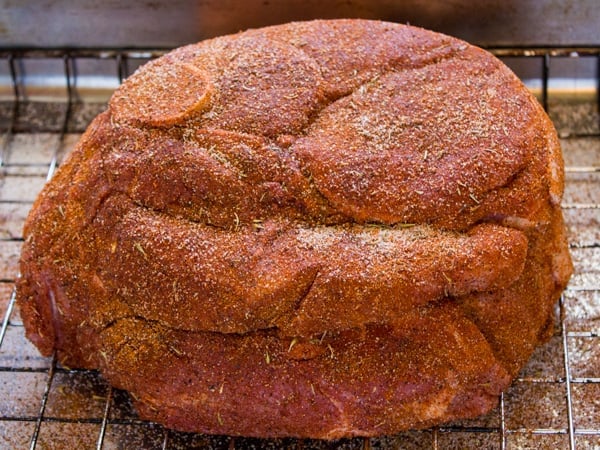 Update: Some people have commented that this rub is quite hot. I like very spicy food, so this has been the way I make it. But, I adjusted the recipe and reduced the cayenne pepper to 1 tablespoon to tame down the level of heat. If you like your food spicy, you may want to increase it to 2 or even 3 tablespoons.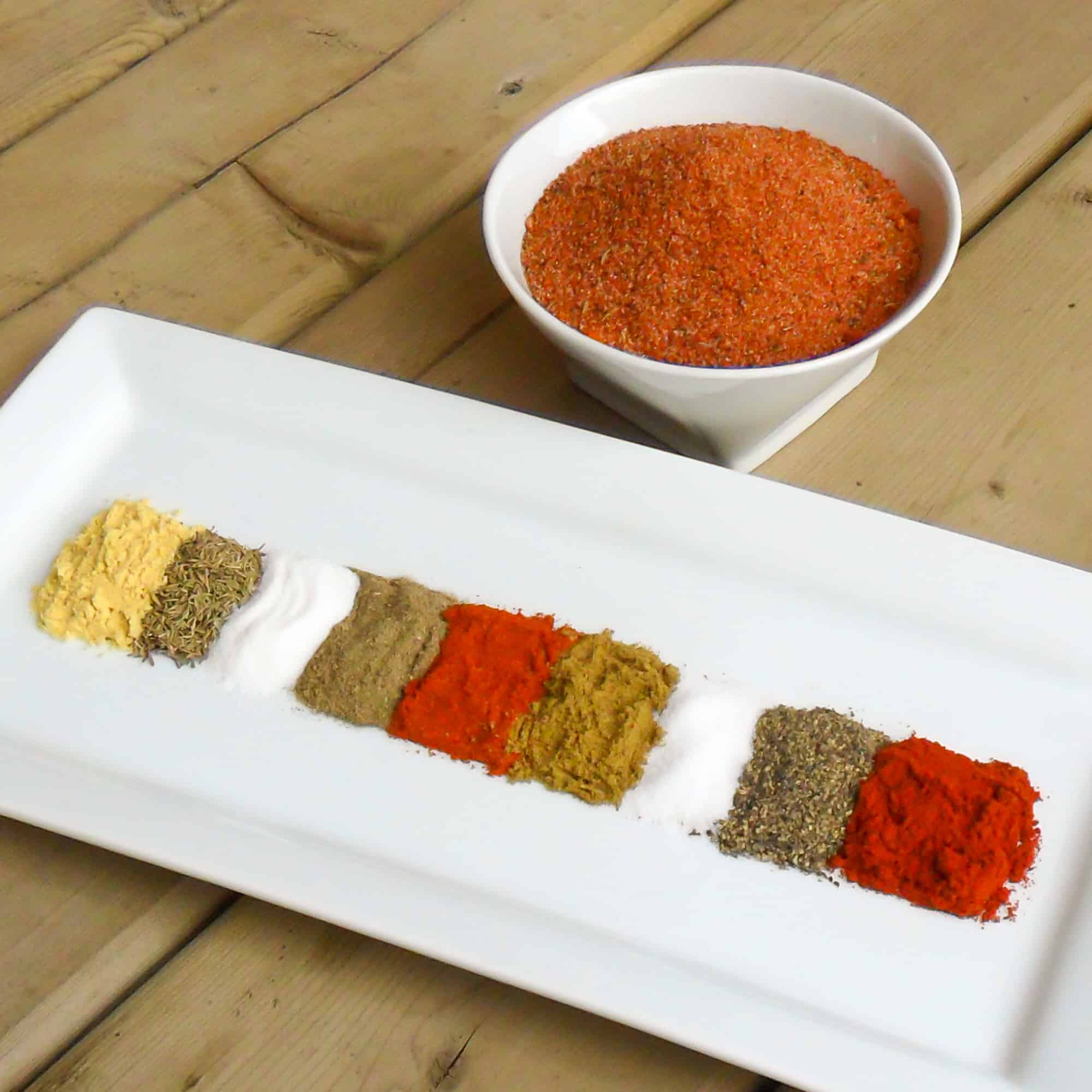 Steve's Basic BBQ Rub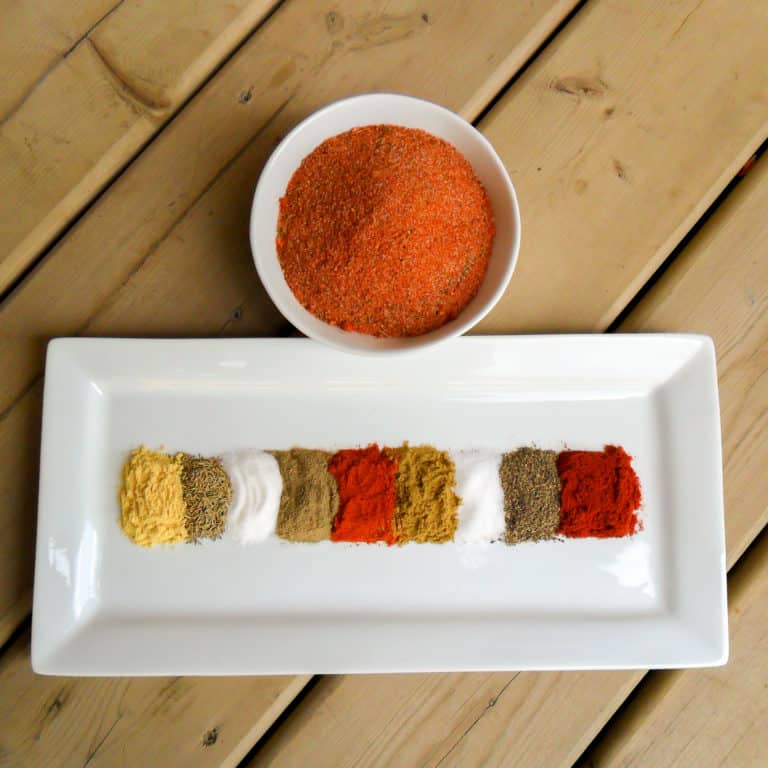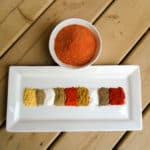 Print
A classic rub that is great for grilled and smoked meat. Perfect rub recipe for smoking or grilling and great on pork, chicken and seafood.
Servings: 3 cups
Ingredients
3/4 cup paprika
1/2 cup sugar
1/2 cup salt
1/4 cup ground black pepper
2 tbsp thyme
2 tbsp dry mustard
1 tbsp cumin
1 tbsp cayenne pepper or more if you want it spicier
1 tbsp sage
Instructions
Mix all the ingredients together well and keep in an air tight container in the same place that you keep your spices.

To use: rub into the meat and let sit in the fridge for 1 or 2 hours before grilling/smoking
Notes
If you like a spicier rub, add a little more cayenne.