A classic BBQ spice rub that is perfect for both smoking and grilling. This seasoning is excellent on chicken and pork!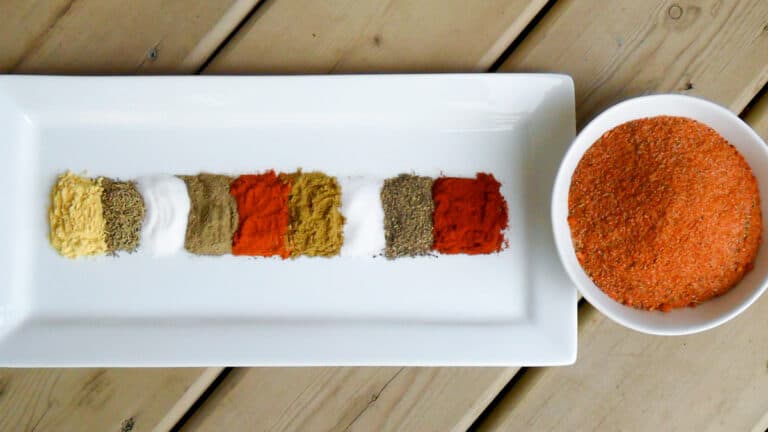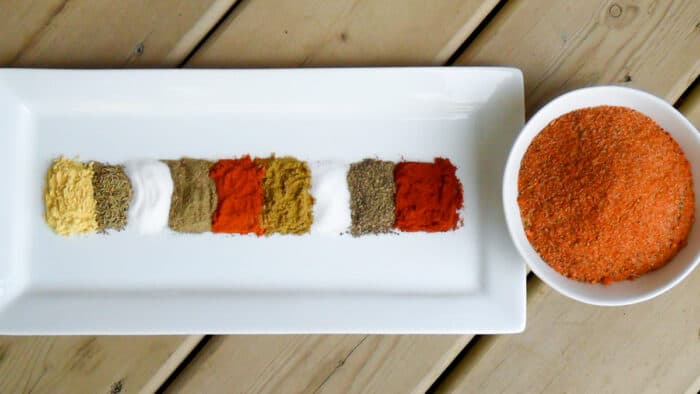 I believe that almost anything grilled or smoked tastes better with a rub. I have many different rubs for different meats and flavours, but this BBQ rub is my go-to seasoning. This is ideal for chicken and pork. It even works great with beef and seafood.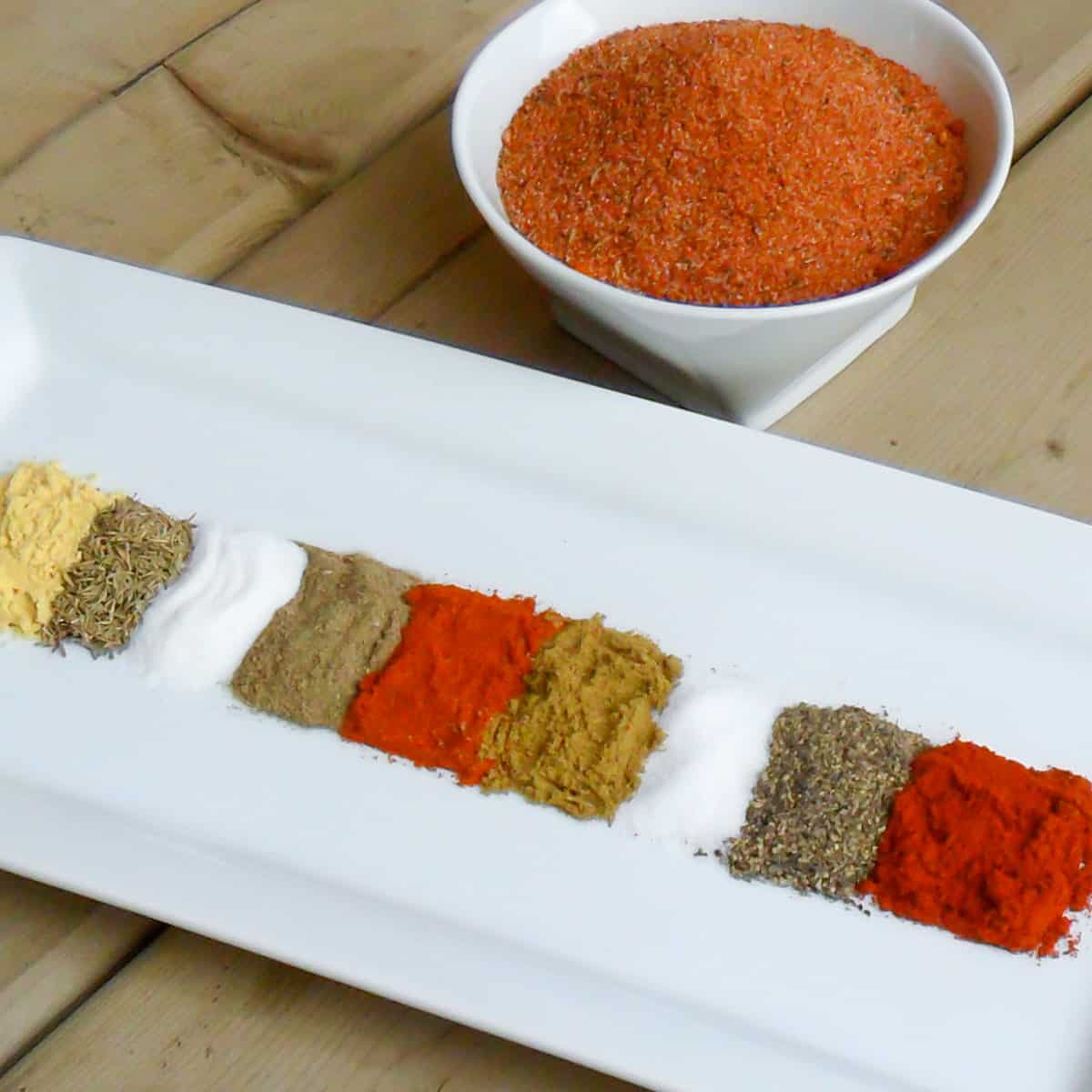 Ingredients You Need For This Rub
Paprika
Cumin
Pepper
Thyme
Cayenne
Sage
Dry mustard
Salt
Sugar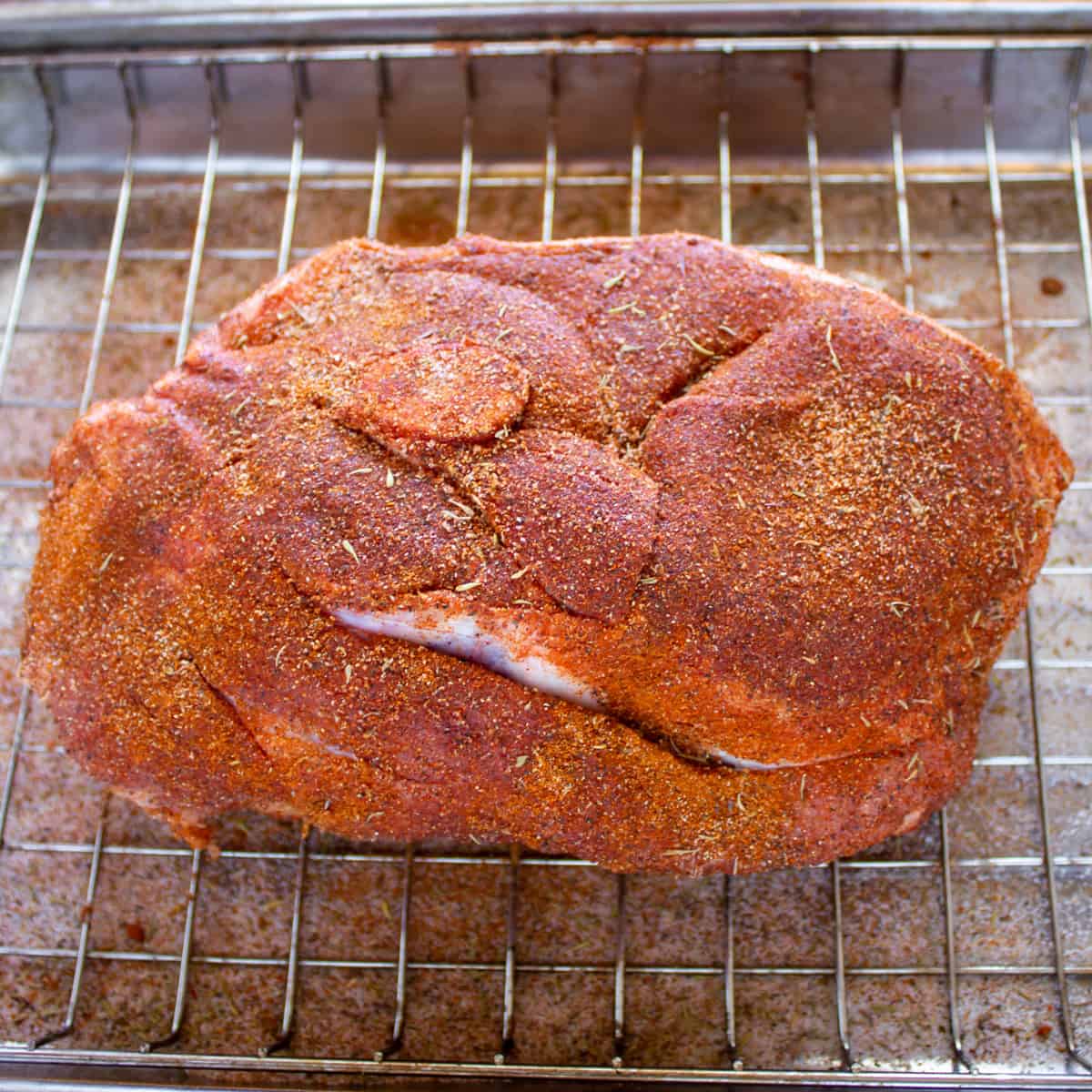 How To Make This Rub?
Preparing this rub is as simple as mixing all the spices and sugar together. That is it. Once the spices are well mixed, it is ready to be rubbed on some meat.
Expert Tip! This BBQ rub is easy to use as a base for other flavour combinations. Add some chipotle powder for a spicy and smoky flavour. Omit the cumin and paprika and add some oregano and basil for an Italian seasoning.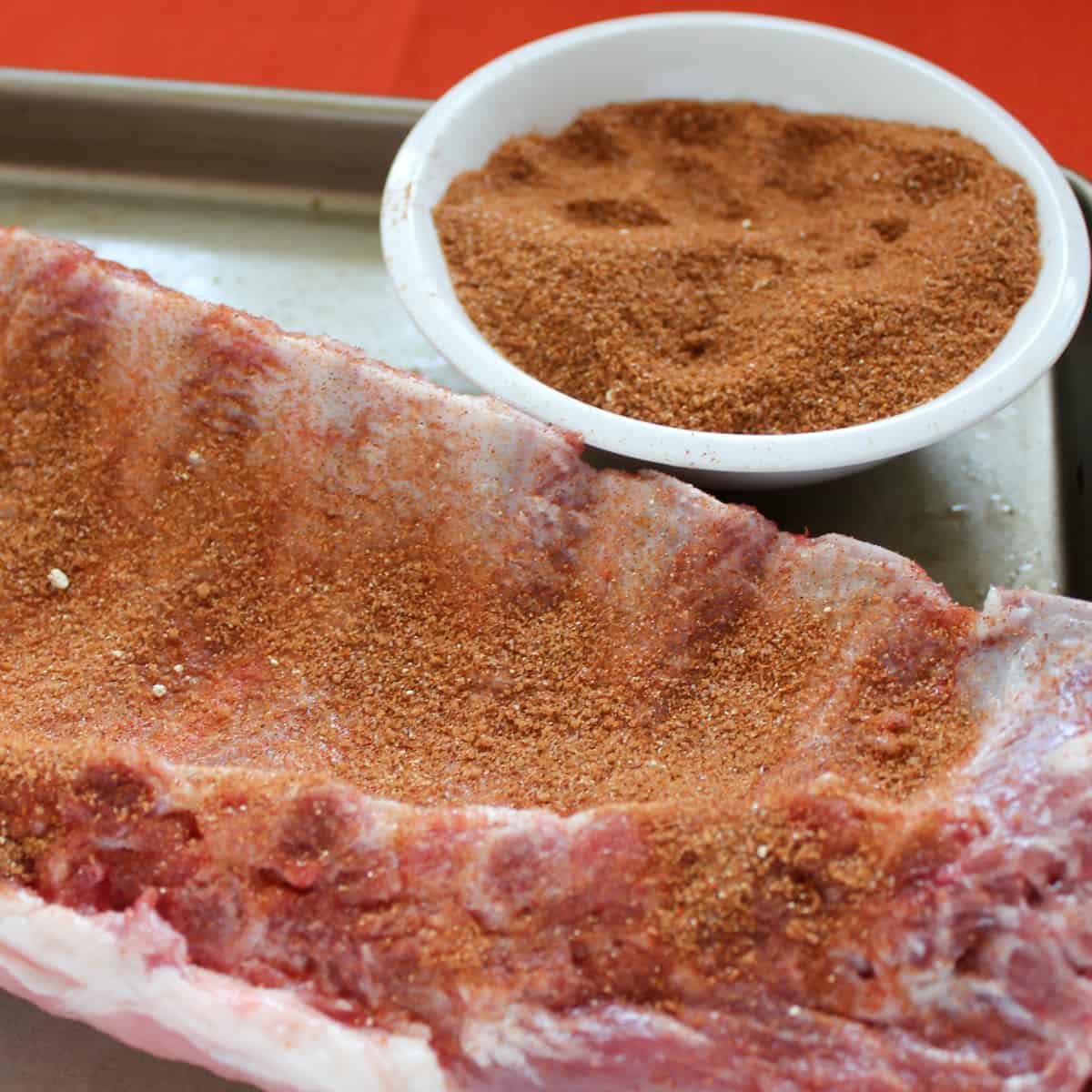 How To Store This This BBQ Rub
I usually make triple this recipe and keep it in a massive mason jar and it lasts me a month or two. It is awesome on ribs and chicken. It also tastes great on pork chops.
Update: Some people have commented that this rub is quite hot. I like very spicy food, so this has been the way I make it. But, I adjusted the recipe and reduced the cayenne pepper to 1 tablespoon to tame down the level of heat. If you like your food spicy, you may want to increase it to 2 or even 3 tablespoons.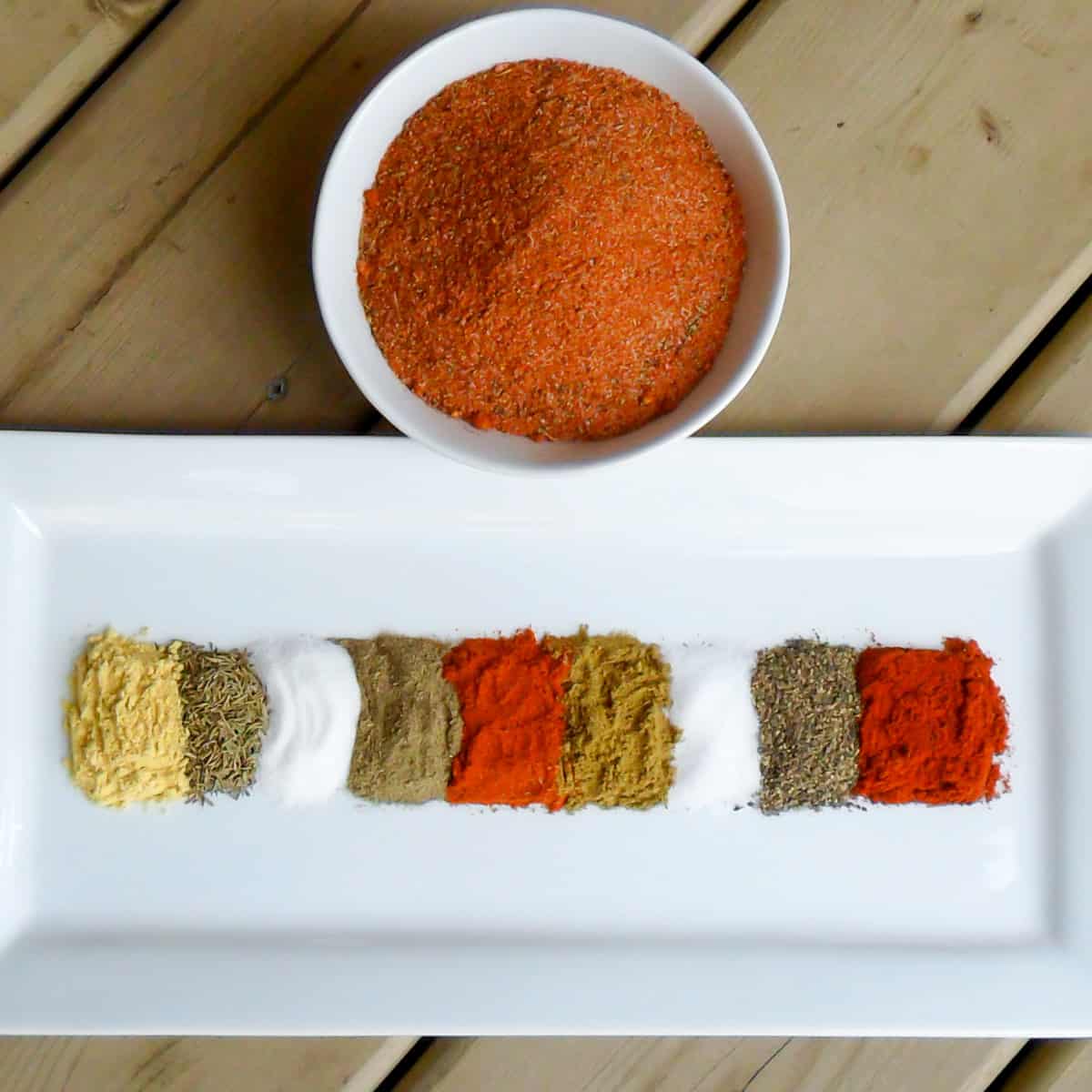 Meat That Is Great With This Rub?
There are so many different recipes that I usually use this as my base rub. It is especially great used during smoking and here are a few recipes that this rub gets used:
Steve's Basic BBQ Rub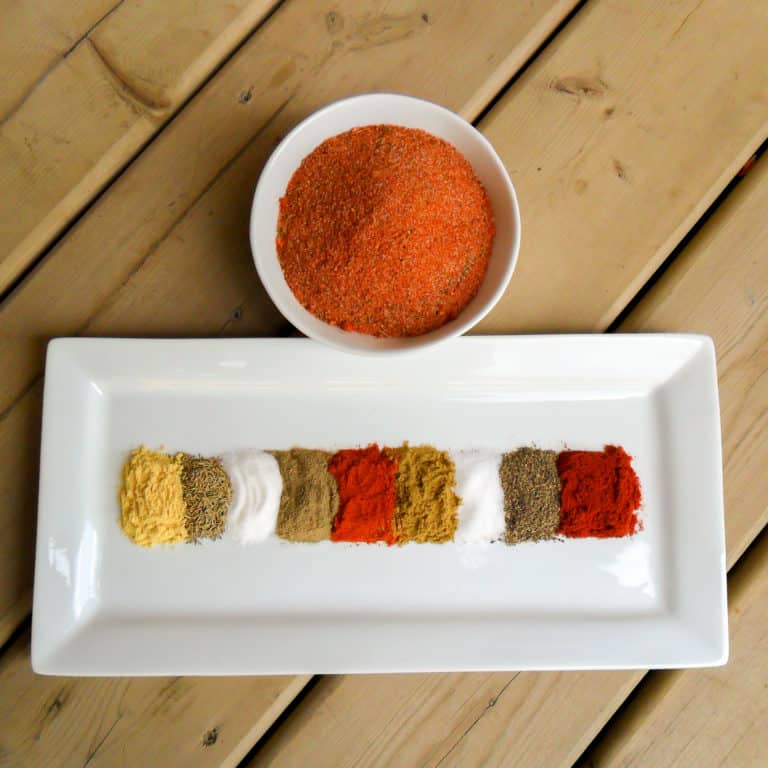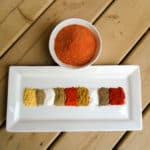 Print
A classic rub that is great for grilled and smoked meat. Perfect rub recipe for smoking or grilling and great on pork, chicken and seafood.
Servings: 48 tablespoons
Ingredients
3/4 cup paprika
1/2 cup sugar
1/2 cup salt
1/4 cup ground black pepper
2 tbsp thyme
2 tbsp dry mustard
1 tbsp cumin
1 tbsp cayenne pepper or more if you want it spicier
1 tbsp sage
Instructions
Mix all the ingredients together well and keep in an air tight container in the same place that you keep your spices.

To use: rub into the meat and let sit in the fridge for 1 or 2 hours before grilling/smoking
Notes
If you like a spicier rub, add a little more cayenne.
Nutrition
Per serving:
Calories: 19kcalCarbohydrates: 4gProtein: 0.5gFat: 0.4gSaturated Fat: 0.1gSodium: 1181mgFiber: 1gSugar: 2g
This recipe was originally posted in August 2011.