Buttermilk Ranch Dressing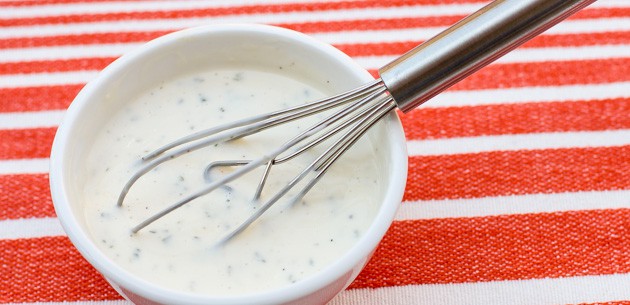 Going to the local grocery store to pick up a bottle of salad dressing can be an overwhelming experience. There are so many choices! Ranch, caesar, italian, poppyseed, french, greek and more. The aisle at the grocery store for salad dressings is almost as large and dizzying as the cereal aisle. The crazy thing about salad dressing is that it is so simple to make at home. Whether it is a vinaigrette or a creamy dressing, they are often items you have in your kitchen and it takes no time at all to quickly whip up it up yourself.
This recipe is for a buttermilk ranch dressing. It is so simple that you can make it in less than 5 minutes, and there is a good chance you already have every ingredient. Not only is it easy, but it is delicious too. Homemade salad dressing is way better than store bought. Once made, it will stay good for at least a few days in the fridge. Just keep it in a sealed container.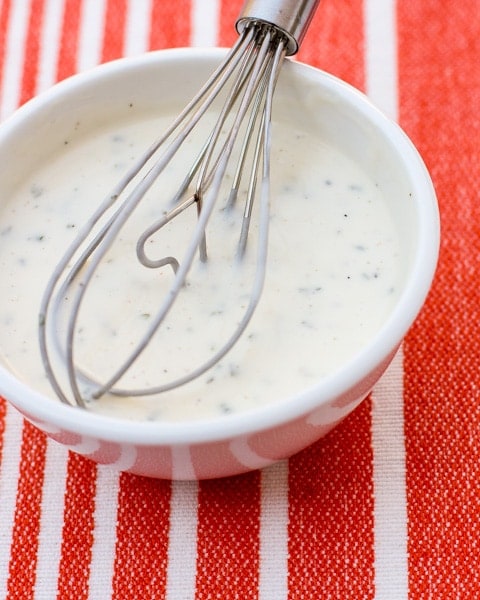 While this buttermilk ranch dressing is great on salad, it is also excellent as a dip. I made it to go with Doritos Crusted Chicken Fingers. Everyone loved to dip these crunchy chicken strips in the creamy dip. They went perfectly together. This dressing is also great with chicken wings, as a dip for fresh cut veggies, and more.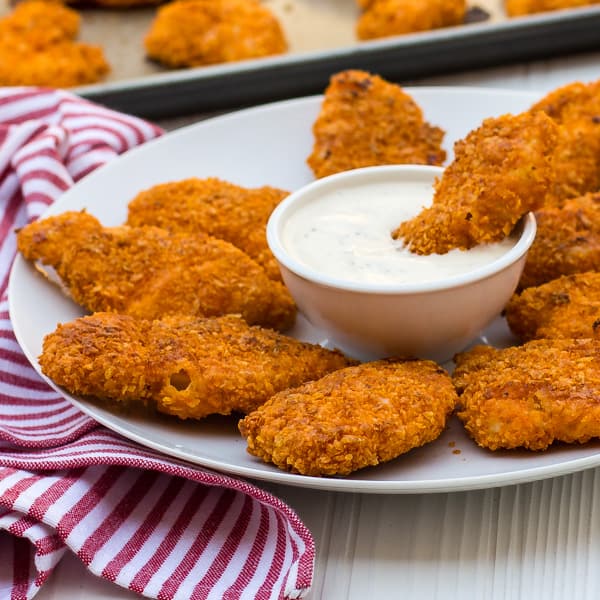 Buttermilk Ranch Dressing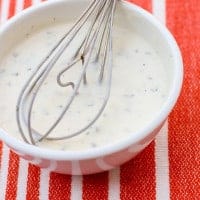 Print
Servings: 2 cups
Ingredients
1 cup buttermilk
1 cup Miracle Whip
1 garlic clove , minced
1 tsp hot sauce
1 tbsp parsley
1 tbsp chives
salt and pepper to taste
Instructions
Whisk all the ingredients together until smooth, either by hand or using a food processor or blender.

Keep in the fridge for a few days in a sealed container.