Homemade Thousand Island Salad Dressing Recipe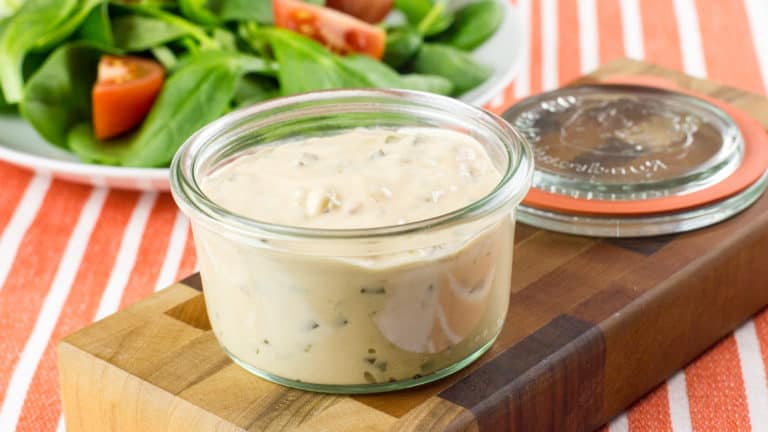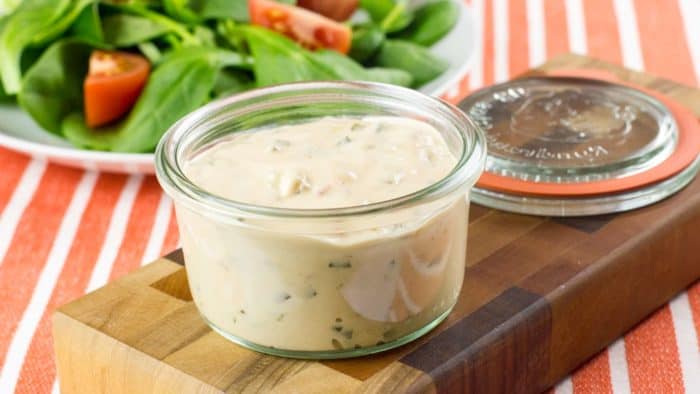 Ever since I was a little kid, Thousand Islands was always my favorite dressing for a salad. I loved the creamy texture with the combination of sweet and tart. Just like most kids, salad did not thrill me, but with some of this pink colored dressing, I was more than happy to eat it.
I am not sure where the name for this salad dressing comes from, but I assume it is in relation to the Thousand Islands which is on the St. Lawrence River, in between Canada and the United States.
Today, I still enjoy this dressing for salad. I am surprised it has taken me this long to make my own recipe. A few weeks ago, I made the Big Mac Secret Sauce and, ever since, I have wanted to try thousand island salad dressing. They are similar to each other, with just a few differences.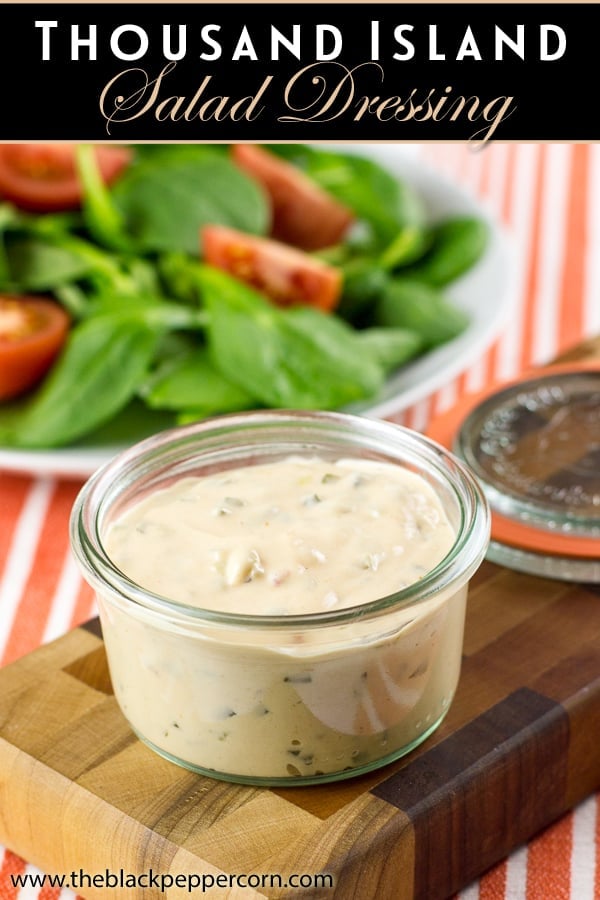 Thousand Island dressing is not just great on salads. It is great on a burger (can we say Big Mac!), or on a sandwich. One of the best ways to use this dressing is on a reuben sandwich. Corned beef, sauerkraut, cheese and thousand islands dressing, grilled on a panini press – now we are talking! Totally delicious.
Some people asked what kind of jars I use and where I got them. They are a brand called Weck jars and they can be seen here. They can be contacted for a list of retailers. I love the old style that these jars have with the rubber ring and glass lids. There are steel clips that hold the rings and lids tightly on the jar.
Making salad dressing at home is not very difficult and the flavour issue good. Here is a list of recipes for some other salad dressings that I make: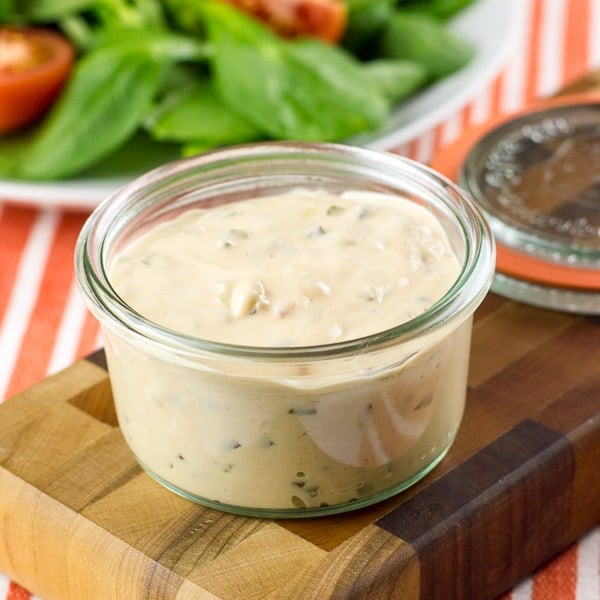 Homemade Thousand Island Salad Dressing Recipe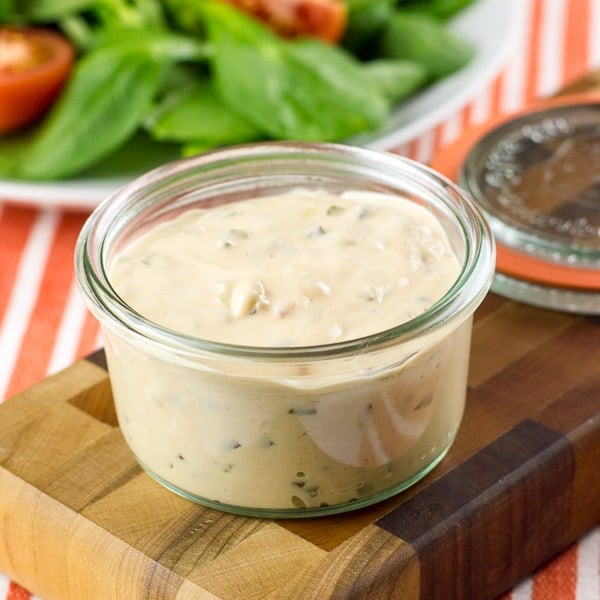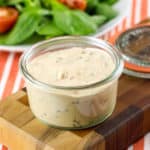 Print
How to make Thousand Island dressing made with mayonnaise, ketchup, lemon juice, relish and spices, Perfect for lettuce salads, use like a Big Mac sauce for burgers, sandwiches, Rueben and more!
Servings: 1 cup
Ingredients
1/2 cup mayonnaise
2 tbsp ketchup
2 tbsp sweet relish
1 tbsp lemon juice
1/4 tsp salt
1/4 tsp paprika
1/4 tsp garlic powder
few drops Worcestershire sauce
few drop hot sauce (ex: Tabasco)
Instructions
Whisk all the ingredients together.

Store in the fridge until ready to use.

Use on a salad, burger, sandwiches or even as a dip.