Honey Mustard Salad Dressing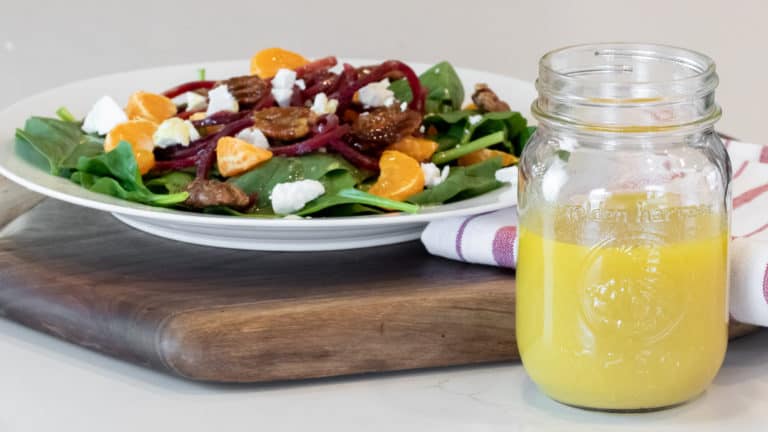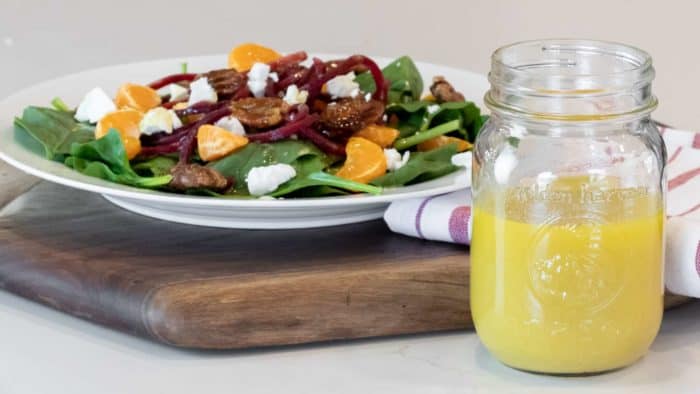 With the summer approaching, it is time for some new salads. I love summer salads with fresh greens and other vegetables. The right combination of ingredients can make a salad something to remember. I love getting creative and making new and unique salads.
To go with any salad, you also need the right vinaigrette or salad dressing. Over the years, I have made many different kinds, including raspberry vinaigrette, buttermilk ranch, caesar dressing and more. One other dressing, that I like to make, but I had never put it on the website is a honey mustard vinaigrette.
I love honey mustard and use it in many different dishes. If you have never tried it in a salad, you seriously need to. It is so good!! This dressing is super simple to make and uses just a handful of ingredients. Creamy dijon mustard, honey, vinegar, oil and salt are all that is needed to this delicious dressing.
I used this salad dressing in an amazing salad with baby spinach, beet spirals, fresh mandarin oranges, goat cheese and candied pecans. The full recipe for this salad is coming later this week! But, here is the recipe for the Candied Pecans.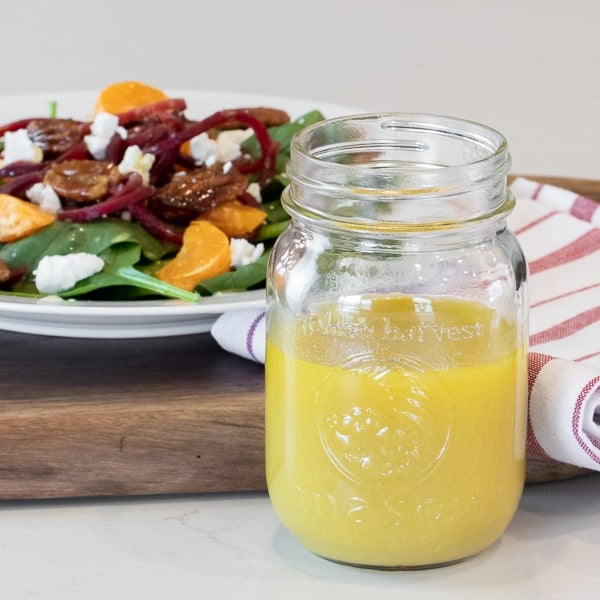 How to make the vinaigrette:
Making this honey mustard dressing quick and easy. In a bowl, I whisk together all the ingredients except the oil. Whisk until the honey and mustard have dissolved into the vinegar.
Then, slowly pour the oil into the bowl, while whisking. This emulsifies the oil with the mixture and it will be smooth and creamy.
That's it! Now you can pour the dressing on your favourite salad. Or you can chill it in the fridge if you like.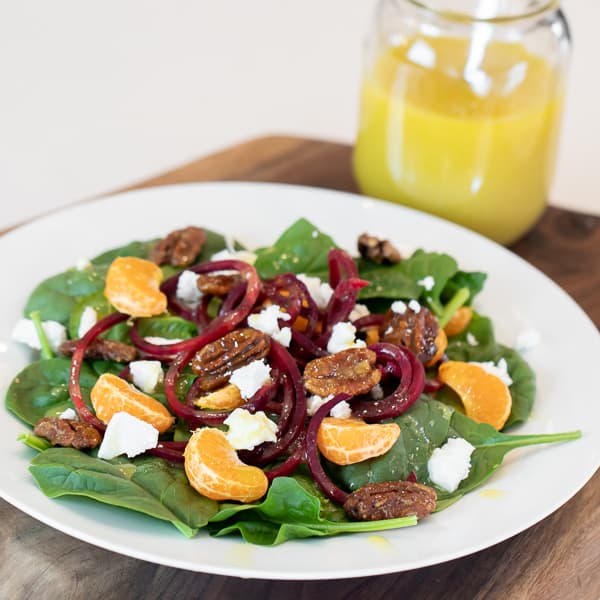 This salad dressing is a great addition to my collection of salads and dressings. It is perfect for a salad of mixed greens and ideal for summer and your next BBQ party! If you are looking for some other great salads and dressings, then check out some of these recipes!
Some other excellent salad dressings:
Other great salad ideas:
Honey Mustard Salad Dressing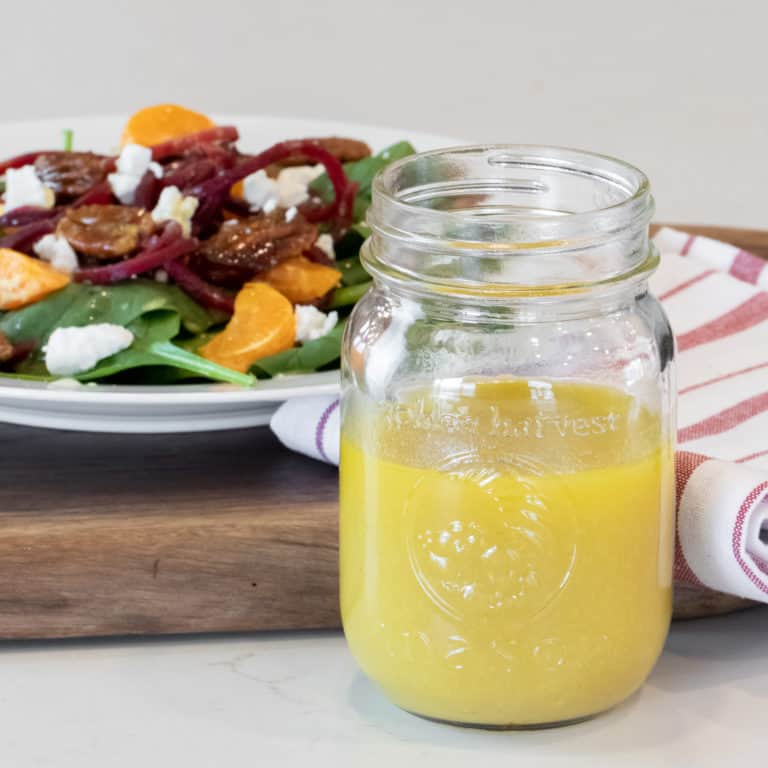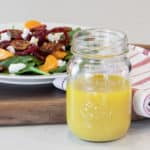 Print
Homemade salad dressing recipe is made with dijon mustard, honey and vinegar. This sweet vinaigrette is perfect for salad with spinach or other greens.
Servings: 16 tbsp
Ingredients
3 tbsp white vinegar
1/3 cup honey
2 tbsp dijon mustard
1/2 tsp salt
1/2 cup olive oil
Instructions
Place vinegar, honey, mustard and salt into a bowl. Whisk until well mixed and smooth.

Slowly drizzle in the olive oil while whisking quickly. Continue until all the oil has emulsified into the dressing.

Either serve right away or chill in the fridge. Store in a mason jar or other container with a lid.
Nutrition
Per serving:
Calories: 83kcalCarbohydrates: 6gProtein: 1gFat: 7gSaturated Fat: 1gSodium: 94mgFiber: 1gSugar: 6g