Chicken, Cranberry, Pecan and Orzo Salad with a Lemon Vinaigrette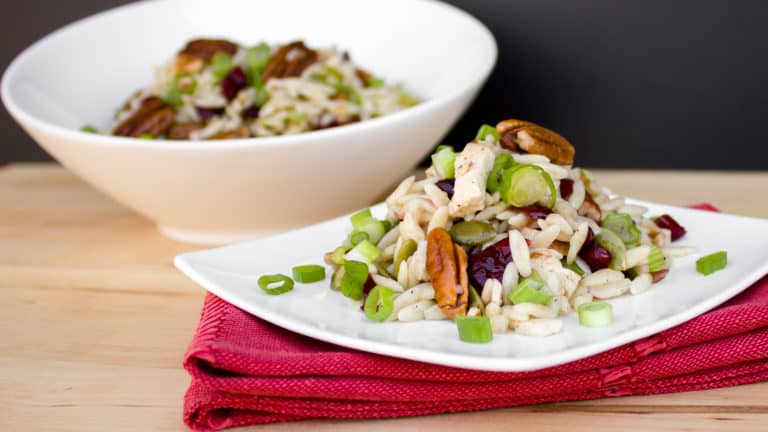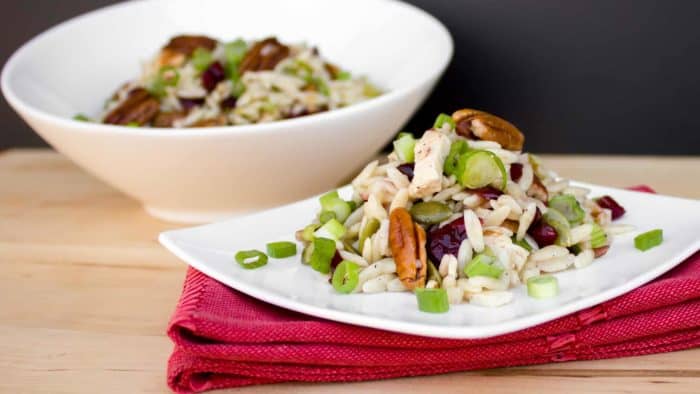 My wife is a high school teacher. She regularly amazes me with her gifts and talents. She is dedicated at her job and cares about each student that is in her classroom. She teaches English and every Wednesday, for lunch, the English department has a salad pot luck.
All the English teachers, and a few from other departments, are encouraged to bring a salad to share with everyone. I love the idea as it is a great way to build a sense of team within the department.
So, every Tuesday night, I make the salad that Janna takes to the school. I must confess that I am not a salad person. Where Janna loves the salad section of a pot luck or buffet, I usually bypass that section for the hot food.
Therefore, salad day has forced me to start creating some new and unique salads that I get to also put on the website.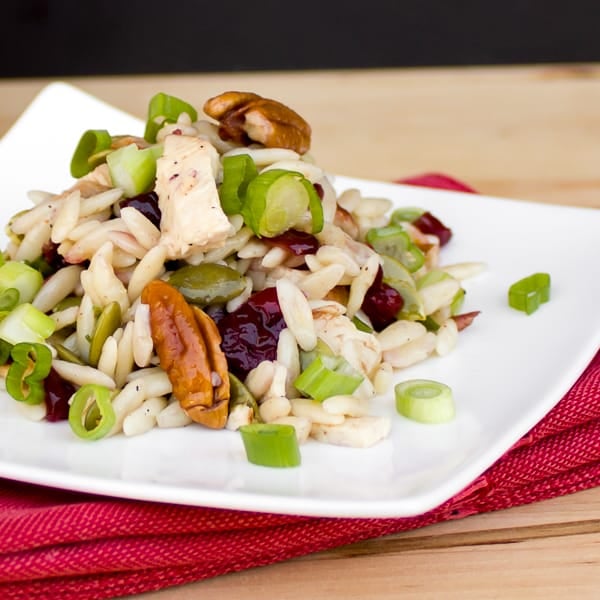 Even though salad is not my favourite course of a meal, I have been enjoying developing this new recipe creations. To top it all off, some of the salads have been pretty tasty, like this Chicken, Cranberry, Pecan, and Orzo Salad with a Lemon Vinaigrette.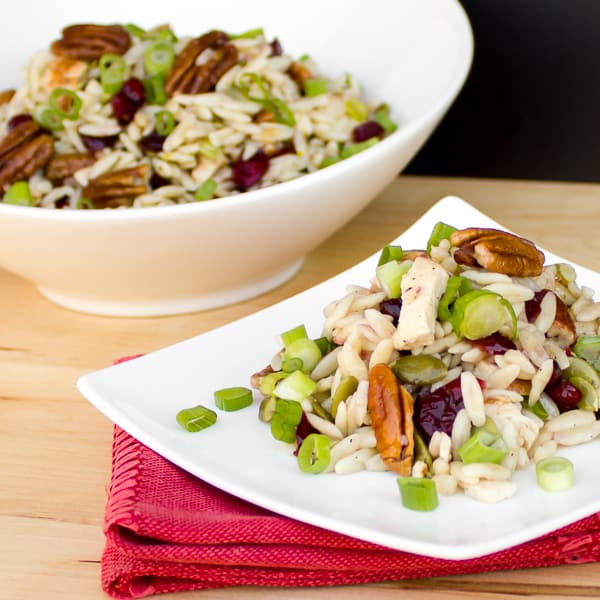 This orzo salad is packed with so much hearty goodness. There is a nuttiness with the pecans and pumpkin seeds, a sweetness with the dried cranberries and a zing with the lemon zest.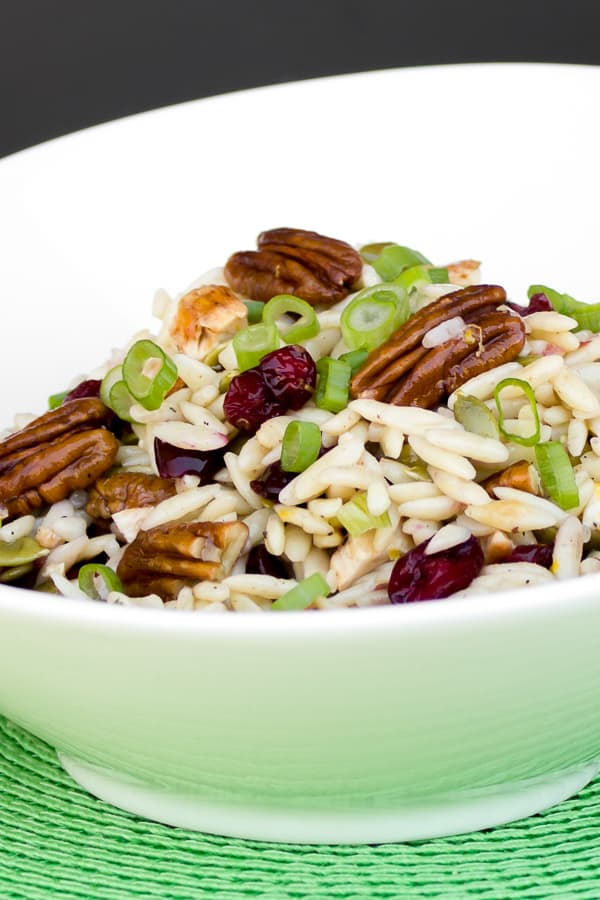 The salad is brought together by the orzo pasta and chunks of chicken. Orzo pasta is a wonderful vehicle to build a salad around. Its small size makes you think you may be having rice but it is tender and delicious!
Chicken, Cranberry, Pecan and Orzo Salad with a Lemon Vinaigrette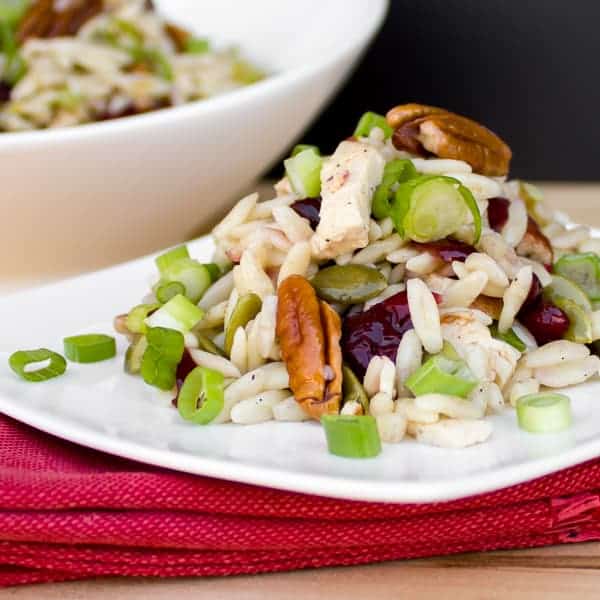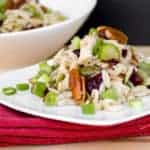 Print
A hearty and healthy pasta salad recipe with orzo, chicken, pecans, dried cranberries, pumpkin seeds, scallions with a lemon vinaigrette using lemon juice, zest and olive oil.
Servings: 8 people
Ingredients
2 cups uncooked orzo pasta
1 cup chopped cooked chicken breast
1 cup dried cranberries
1 cup whole pecans
3/4 cup pumpkin seeds
3/4 cup sliced scallions (green onions)
1/2 cup olive oil
3 tbsp honey
juice and zest of one lemon
1/2 tsp salt
1/2 tsp fresh ground pepper
Instructions
Cook orzo pasta in a pot of boiling water until tender, about 8 minutes. Cool the pasta completely before making the salad.

Make the vinaigrette by whisking together the oil, honey, lemon juice, lemon zest, salt and pepper. Let sit for 10-15 minutes to allow the flavours to combine.

In a large bowl, mix together the orzo pasta, chicken, cranberries, pecans, pumpkin seeds and sliced scallions. Pour the vinaigrette on the salad and toss until the salad is evenly coated.