Mandarin Orange and Spinach Salad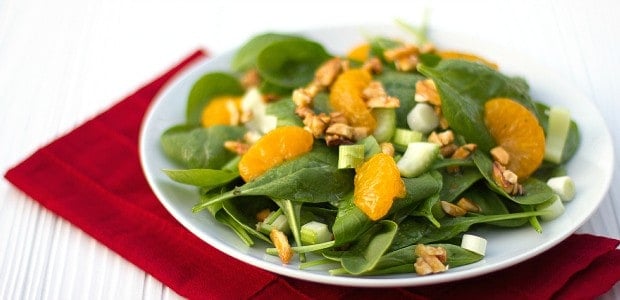 This salad is actually one of the salads my mom has made for years. She regularly makes it for many of our holiday dinners as it is a huge favourite for everyone. It is a light and fresh salad that is simple yet incredibly delicious.
The most popular part of this salad is easily the candied almonds. They are sweet and crunchy and you may need to make twice the amount of almonds as you will likely be eating them while you make the salad.
Thanks mom, for letting me share this wonderful salad with my readers!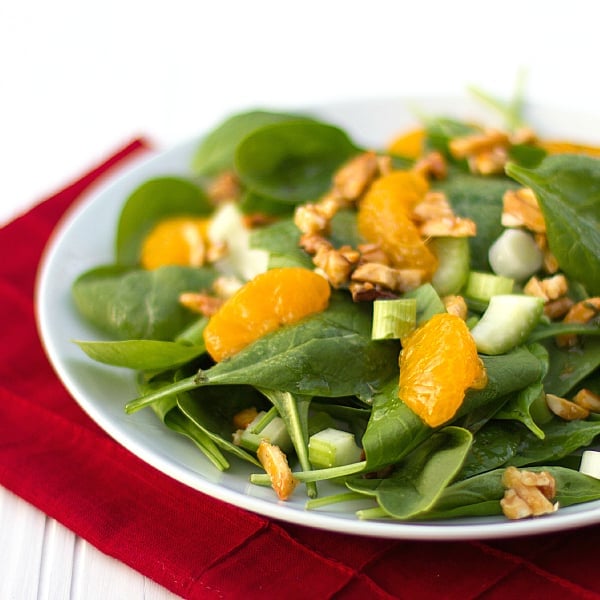 Here are some other great salad recipes!
Mandarin Orange and Spinach Salad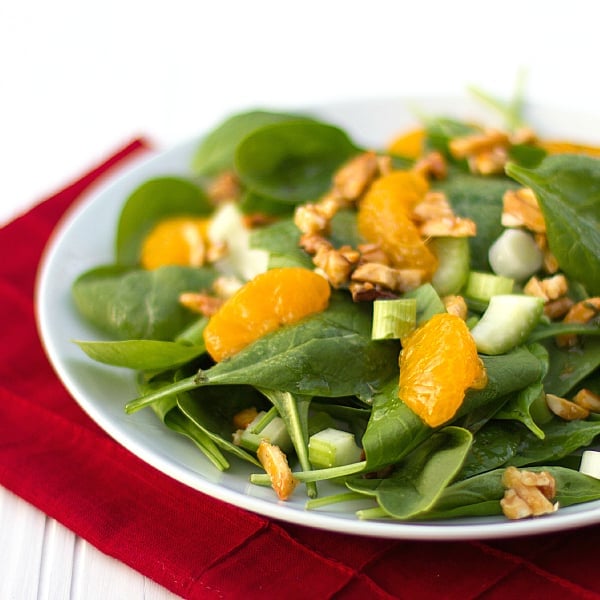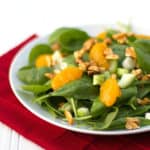 Print
This bright and fresh salad recipe is filled with spinach, celery, green onions, mandarin oranges and candied almonds.
Servings: 4 people
Ingredients
4 cups spinach
1/2 cup sliced celery
1/2 cup sliced green onions
1 can mandarin oranges
1/2 cup slivered almonds
3 tbsp sugar
1/3 cup oil
1/4 cup vinegar
1/4 cup sugar
1 tbsp parsley
1/2 tsp salt
1/2 tsp hot sauce
dash black pepper
Instructions
Make the candied almonds by heating the almonds and 3 tbsp sugar in a pan on medium heat. Stir the mixture regularly as the sugar melts and the almonds toast and brown. Once the sugar is completely melted and coated over the almonds, remove from the heat. Pour the candied almonds on a small sheet of aluminum foil and spread out. Once the almonds are cooled, break them apart and set aside.

Make the dressing by mixing the oil, vinegar, remaining sugar, parsley, salt, hot sauce and ground pepper.

Toss spinach, celery, green onions, mandarin oranges and candied almonds with the dressing.

Serve immediately.