For more that 10 years, this salad has been one of my most requested dishes anytime I am bringing something to a pot luck or party. It is so good!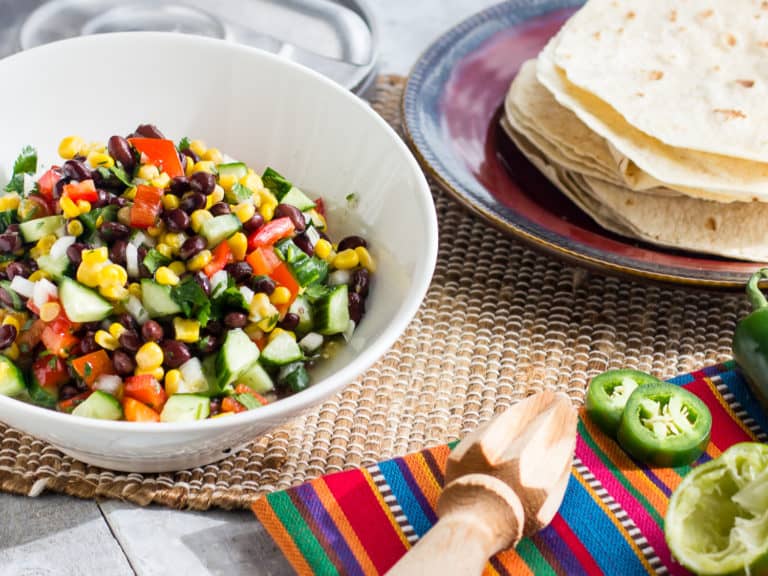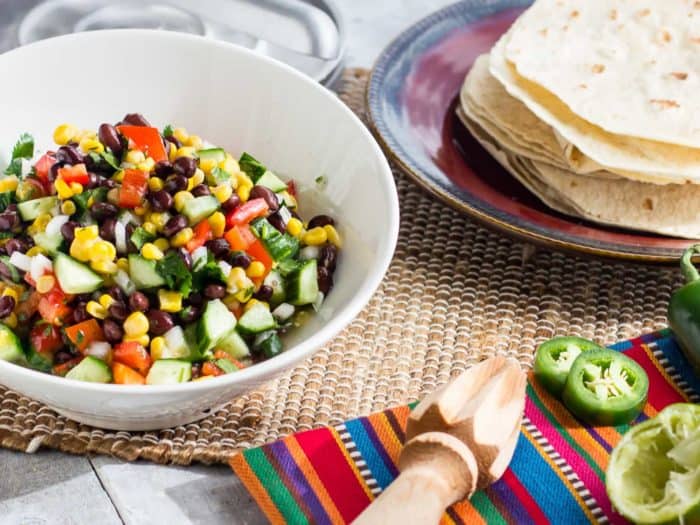 I think that everyone has a 'go-to' dish that they regularly make for family reunions, church picnics, pot lucks etc. For some it may be a potato salad, or green bean casserole. For others it might be lasagna or cheesecake.
Well, this Fiesta Salad is what I typically bring to any pot luck or family gathering. I have made it for years and it is often expected that I bring my Fiesta Salad.
Every bite of this salad is like fireworks of flavour. Black beans, corn, cucumbers and peppers make every bite exciting. But, I honestly think it is the lime vinaigrette that turns this salad into one of my most requested dishes.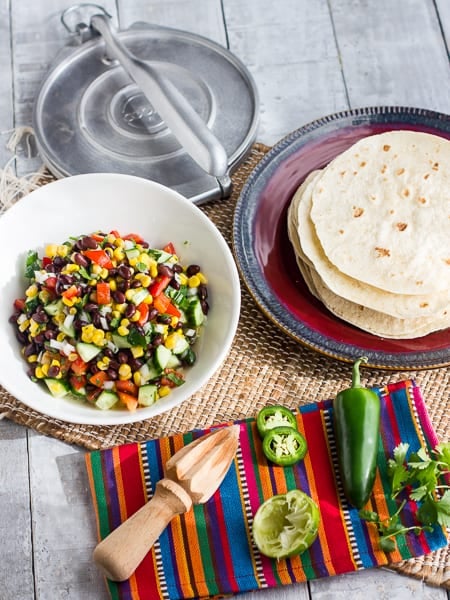 Make sure that you give this salad enough to marinate. Once made, place it in the fridge for a minimum of one hour, and if possible let it marinate for around 3 hours. It will be worth it!
This salad gets better with age as well. Many people actually thinks it tastes better the second day, which is similar to my Bean Salad.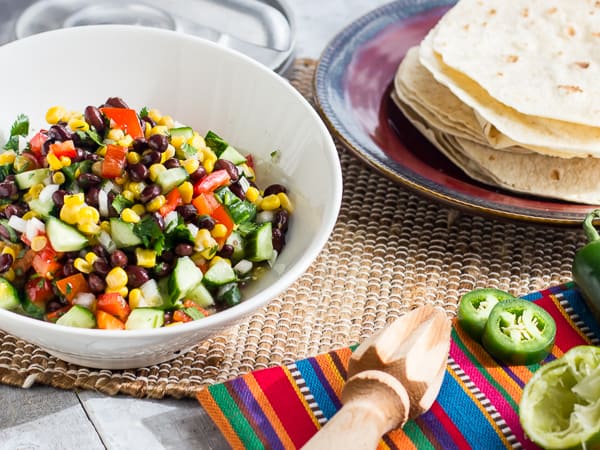 Many in my family will actually be surprised to see it on my blog. I give this recipe out with one condition; no one in my family can bring it to a family gathering. OK? 🙂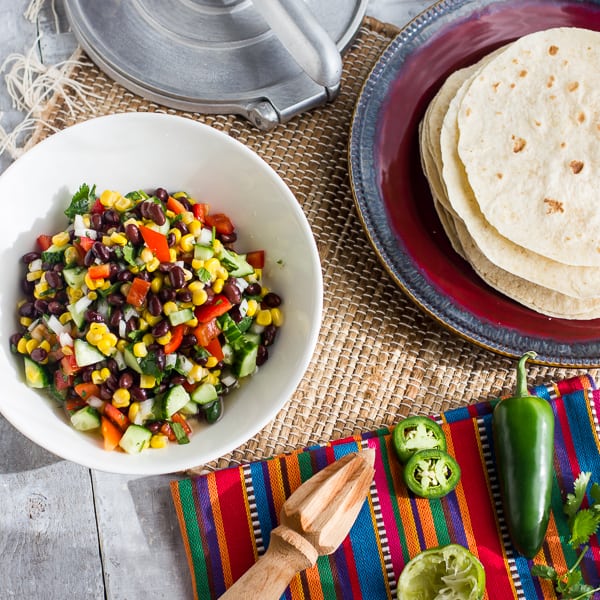 If you are wanting to make a Mexican dinner, then check out some of these other recipes that go very well alongside this salad!
Fiesta Salad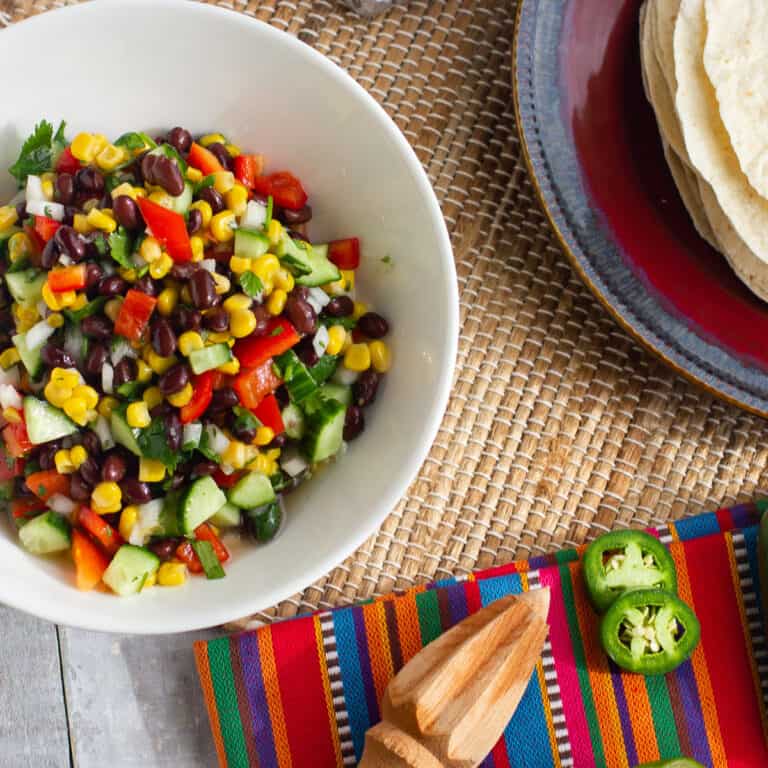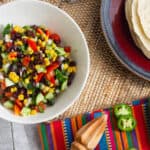 Print
A fresh Mexican style salad made with black beans, corn, peppers, onion, cilantro and lime juice. Brighten up any meal with this incredible salad
Servings: 8
Ingredients
1 can black beans (19oz/540ml) , drained
1 can corn (12oz/340ml) , drained
1 red pepper , cored and diced
1/2 English cucumber , diced
1/2 sweet onion , diced finely
1 jalapeno pepper (optional) , cored and diced finely
1/3 cup cilantro , washed and minced
1/3 cup lime juice , (2 or 3 limes usually)
1/3 cup olive oil
1/3 cup sugar
1 tsp salt
Instructions
Toss black beans, corn, red pepper, cucumber, onion and cilantro in a large bowl.

In a separate container mix the oil, lime juice, sugar and salt together until the sugar is dissolved.

Pour the dressing on the salad and stir until everything is coated. Let the salad marinate in the fridge for about 1 hour.

Serve cold.
Nutrition
Per serving:
Calories: 231kcalCarbohydrates: 33gProtein: 6gFat: 10gSaturated Fat: 1gSodium: 553mgFiber: 6gSugar: 12g