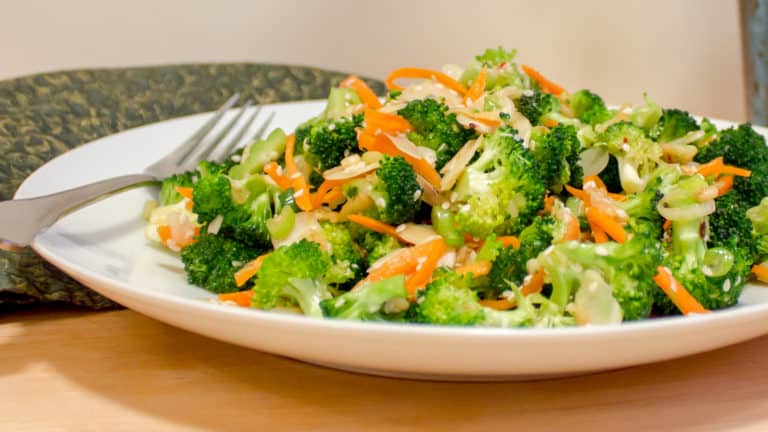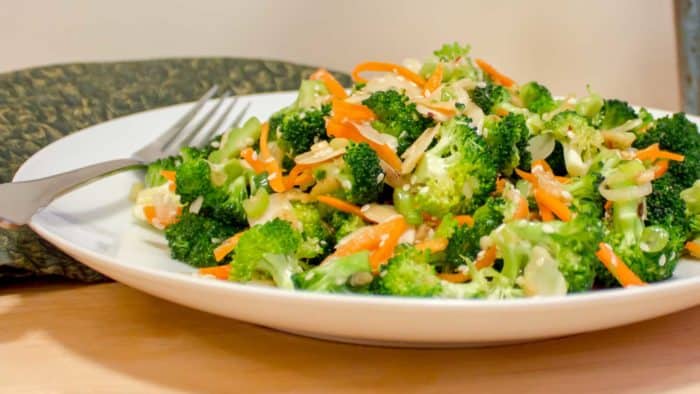 There are some days when I sit down to write a blog post that I know exactly what I will say. Today, on the other hand, I have nothing to write about. There was nothing spectacular about the day today – just an average ordinary day. So, I'll start typing and see where it takes me. That is so postmodern of me!! hehe.
We been craving chicken wings so that was on the menu today. In an effort to save this meal from being a complete epic fail in the health department I decided I would make a nice fresh salad to go with the wings.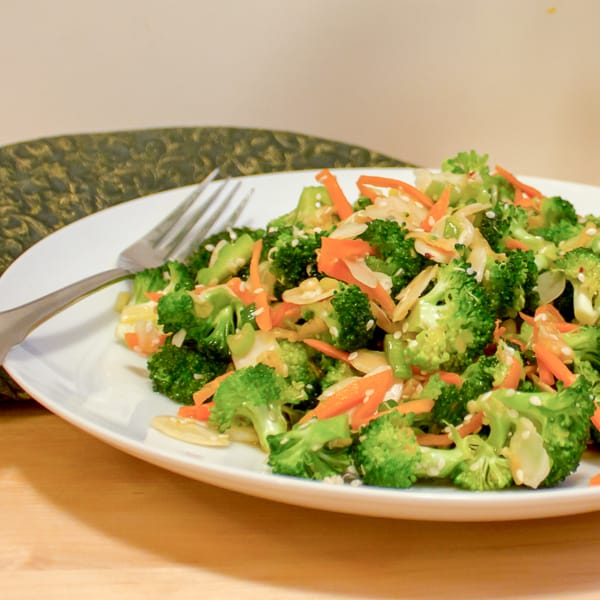 I love broccoli salad – you know the kind that has bacon and sunflower seeds. At first I was going to make that kind but then I thought there are recipes for that type of salad all over the net.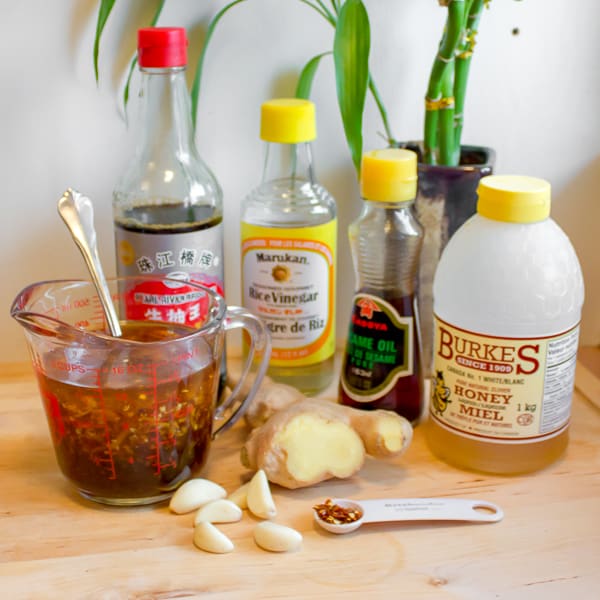 So, in an effort to be somewhat unique I created this Asian broccoli salad. The combination of flavours work much better in this salad than I would have even imagined. I love the crisp crunch of fresh raw veggies like broccoli and carrots.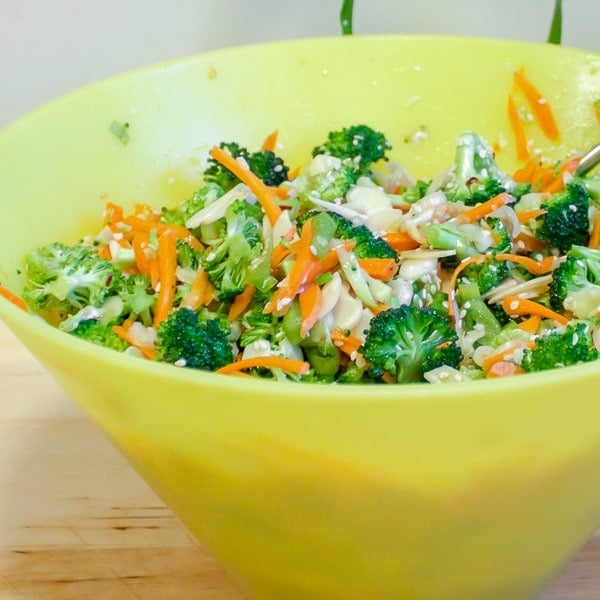 Also, the sweetness of the honey mixed with the saltiness of the soy sauce goes great in the dressing alongside the kick of ginger and garlic. The sesame oil reveals that it truly is an Asian salad.
Asian Broccoli Salad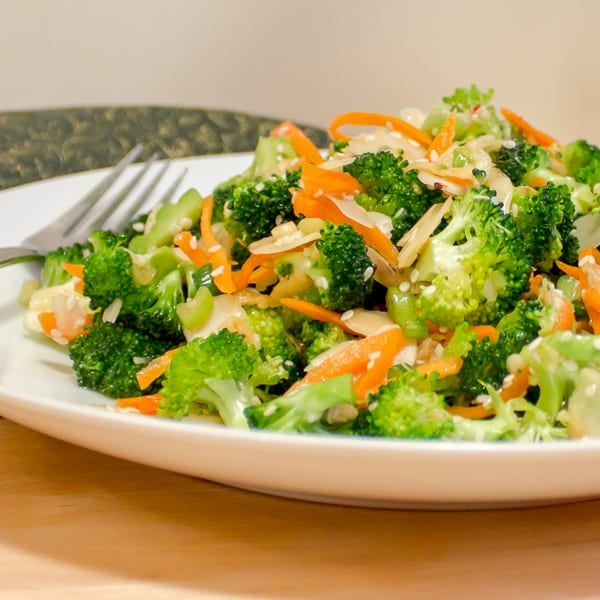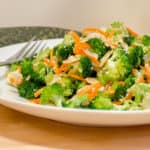 Print
A fresh, crisp salad recipe with broccoli, carrots and green onions. The Asian dressing is made up of sesame oil, soy sauce, rice vinegar, honey, ginger, garlic and dried chillies.
Servings: 8 people
Ingredients
8 cups broccoli , finely chopped
2 cups carrots , julienned
8 green onions , sliced
1 cup almonds , slivered
1/4 cup sesame seeds
1/4 cup sesame oil
1/4 cup oil
1/3 cup rice vinegar
1/4 cup light soy sauce
1/3 cup honey
4 cloves garlic , minced
3 tbsp ginger , grated
1/2 tsp dried chili flakes
Instructions
Prepare the dressing by mixing the oils, vinegar, soy sauce, honey, garlic, ginger, and dried chilies together in a bowl. Set aside and let the flavours of the sauce come together.

In a large bowl mix the broccoli, carrots and green onions together. Pour the dressing over the salad and toss so that all the vegetables are coated. Mix in the almonds and sesame seeds.

Salad tastes the best if the dressing is allowed to marinate with the veggies for 15-30 minutes.