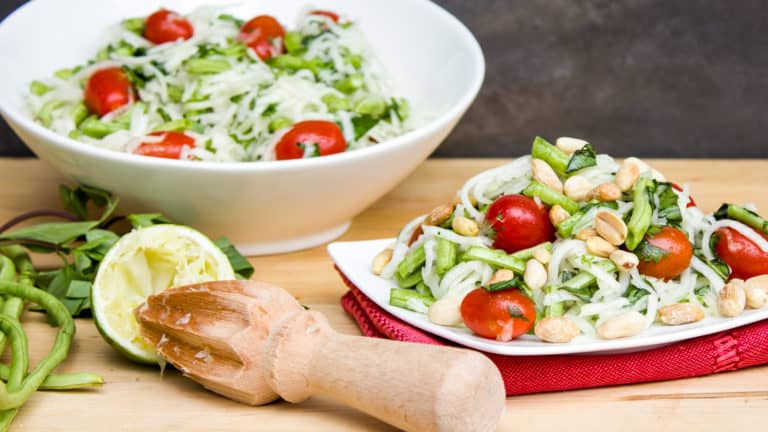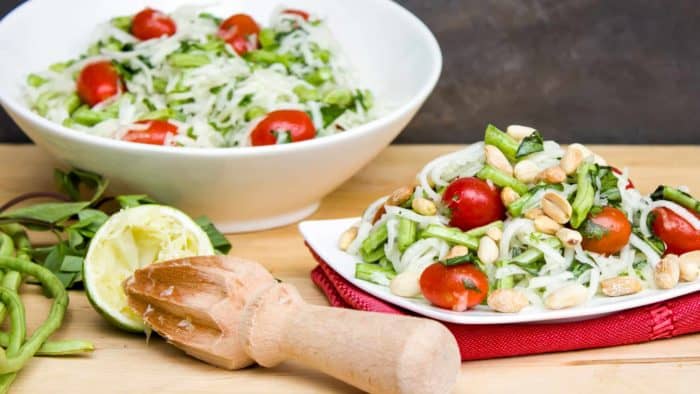 There is not much better on a hot summer day than a nice fresh salad. I like variety, so I have a large selection of go to salads I make on a regular basis and this Thai green papaya salad is one I have made 20 or more times.
A number of years ago, I was looking for a Thai salad to go with some beef satays I was grilling. I found a recipe for green papaya salad at Thai Table. I have always loved this salad and ordered Green Papaya Salad from restaurants for years.
We loved this salad and over the years I have modified it, adding a little more sugar, some oil, fresh cilantro and Thai basil. This recipe is the result of my tweaking and the salad has the perfect balance of sweet, spicy, sour and salty.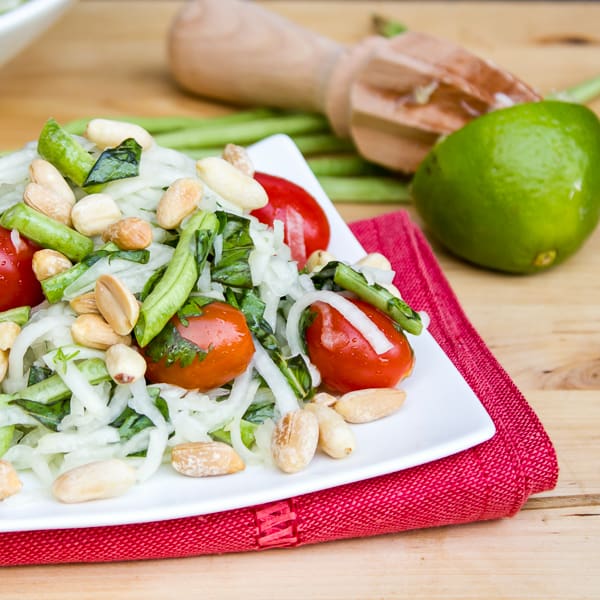 If you are cooking a Thai meal, this is a wonderful side dish. Here are some other Thai recipes I have posted that would go great with this salad. Forgive the bad pictures in some of them. The photo quality has come a long way on this site!
Other great Thai recipes!
Some of these ingredients are difficult to find and would likely be unavailable at your local grocery store. Items like the green papaya, Chinese long beans and Thai basil are readily available at Asian grocery stores.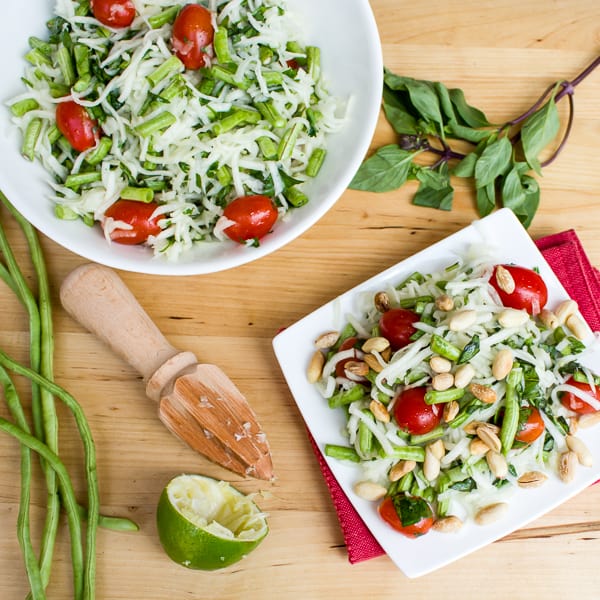 The salad stays fresh and crisp in the fridge for a couple days but only add the peanuts when serving, so they stay crunchy.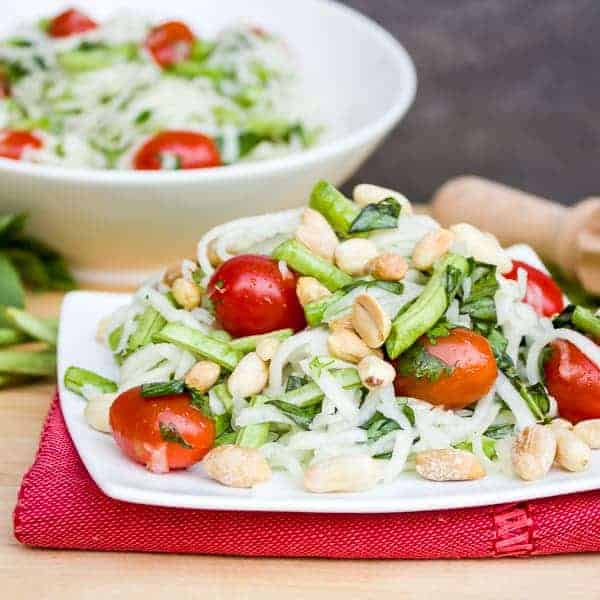 Thai Green Papaya Salad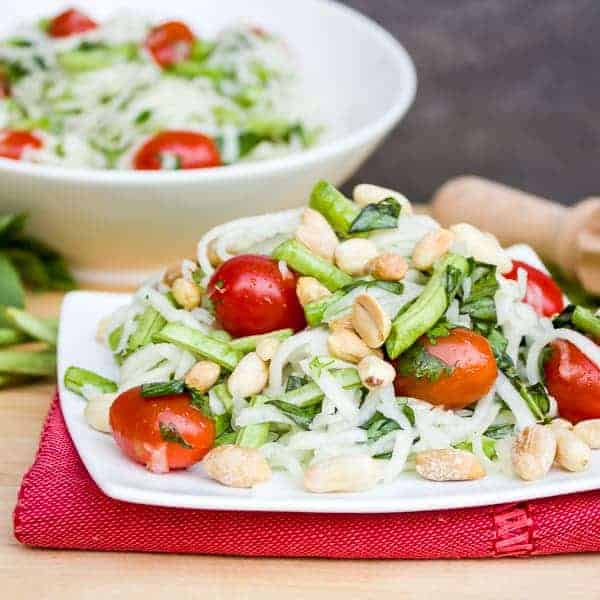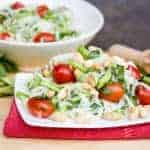 Print
A Thai green papaya salad with grape tomatoes, peanuts, Chinese long beans, Thai basil, cilantro and a dressing made of lime juice, oil, fish sauce, sugar, Thai chilies.
Servings: 6 people
Ingredients
1 green papaya
12 Chinese long beans
1 package grape tomatoes (approx. 20 tomatoes)
3 tbsp Thai basil thinly sliced
1/3 cup cilantro roughly chopped
1 cup toasted peanuts
1/3 cup lime juice
1/3 cup vegetable oil
1/3 cup sugar
2 tsp fish sauce
2 Thai chilies minced
Instructions
Make the salad dressing by mixing the lime juice, oil, sugar, fish sauce and Thai chilies. Let the dressing marinate for 20-30 minutes.

Cut the green papaya in half and remove all the seeds. Remove the skin off the green papaya with a peeler or knife. Grate the green papaya using a hand grater or food processor with the grating attachment.

Cut the Chinese long beans into 1 inch pieces.

Assemble the salad by tossing the grated papaya, long beans, tomatoes, cilantro, Thai basil and salad dressing together.

Add the toasted peanuts when serving.