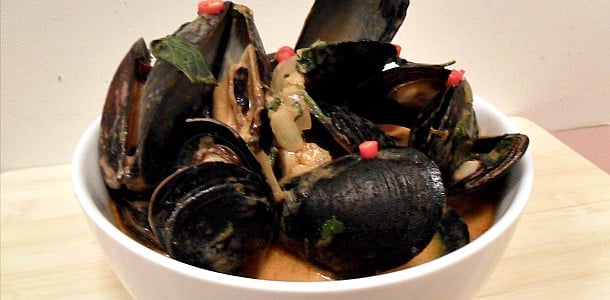 This weekend was the hard reality that summer is over and fall is here. My two boys both had cross country races in the morning on Saturday. We woke up, got ready and went outside only to experience a cold, breezy and wet autumn day. Both boys ran well and did a great job! While I was with them, my wife took our daughter for her first hockey practice. Then after the races were over we all went to one son's hockey practice.
On Sunday, after church, was another afternoon at the arena for hockey. Coming home, I had been in enough cold environments that I was craving something hot. For some, a nice hot chocolate hits the mark when they are cold, but for me – I wanted curry!
I love Thai food, particularly the curries – green, red and yellow. Each has a different flavour and using coconut milk with the curry puts me in a good mood every time. Thai curries are easy to prepare even for someone who has never made them before.
At most supermarkets you can find a small jar of curry paste. This paste is the basis for the curry and this way you do not need to have each and every spice in the exact quantity. For more information about Thai food and check out my previuos post on Thai ingredients.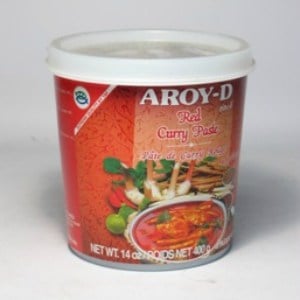 There are many different brands of Thai curry paste available. I typically buy the Aroy-d brand because it is cheaper and tastes great.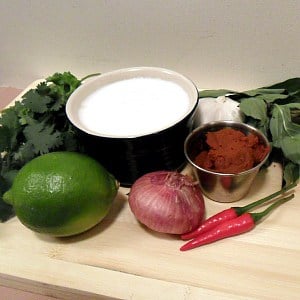 Thai curries are great with chicken, shrimp, veggies and more. For people who enjoy mussels, like me, a coconut milk based curry is a perfect combination.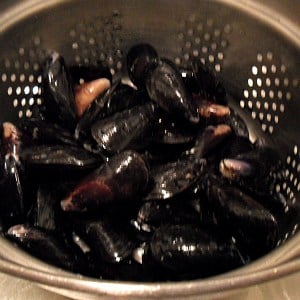 Wash the mussels thoroughly under cold water to clean any dirt or sand off the shell.
Some mussels have something like a string attached to it. This is called a beard (see the pic above). This should be removed by pulling on it until it is released.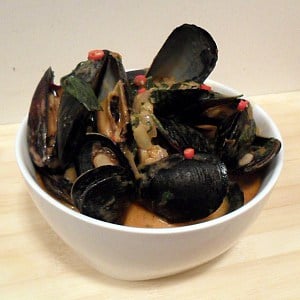 Thai Red Curry Mussels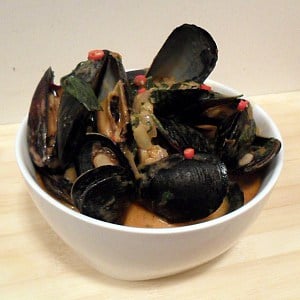 Print
Mussels with a Thai red curry sauce. Rich, spicy and even a little sweet with fresh Thai basil and cilantro. Best served with a side of rice or crusty bread.
Servings: 2 people
Ingredients
2 pounds of mussels
2 tbsp oil
3 shallots , minced
2 cloves garlic , minced
1-2 thai pepper , minced (optional)
2 tbsp red curry paste
1 can coconut milk
2 tbsp brown sugar
2 tbsp fish sauce
1 lime , juiced
1/4 cup fresh cilantro , chopped
1/4 cup fresh thai basil , chopped
Instructions
Clean the mussels by running them under cold water. Remove the beards and check to see if there are any mussels that need to be discarded. To check for dead mussels look for any that are open. Squeeze the open mussel shut and then release. If the mussel is still alive, it should close up again. If you do this a couple times and there is no response from the mussel and it remains open, throw it away.

In a large saucepan, heat the oil at a medium high temperature. Add the shallots and cook until soft. Add the garlic and Thai chili peppers and cook for 2 minutes.

Stir in the red curry paste, coconut milk, brown sugar, fish sauce and lime juice. Bring the sauce to where it is just starting to boil.

Right when the sauce is beginning to boil, stir in the mussels. Cover the saucepan and let the mussels steam for a few minutes. Stir the mussels in the sauce ensuring they are well coated in the curry.

Sprinkle the cilantro and basil and stir in the sauce. Cook for another couple minutes.

Serve with a side of rice or crusty bread.