Roasted Brussels Sprout Salad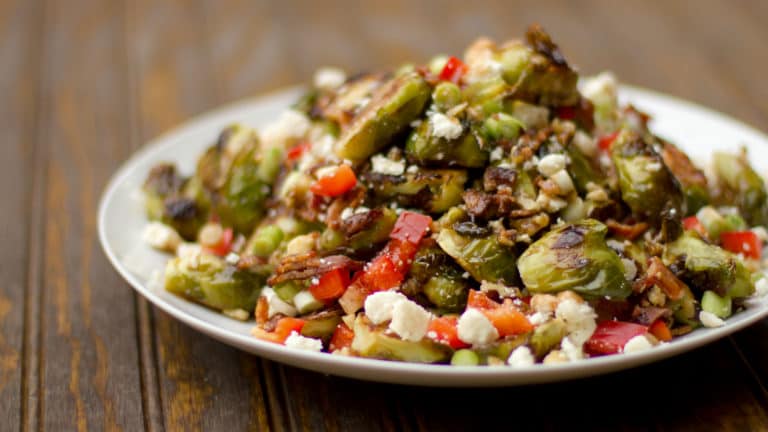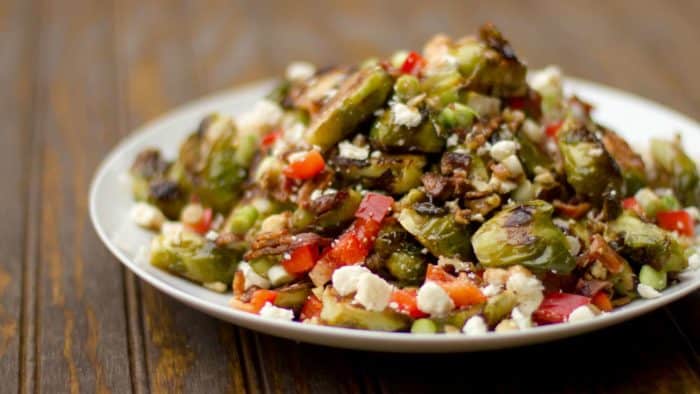 I shared earlier this week my method for roasting brussels sprouts and now you get to see what I did with them. This salad is unique and will surely surprise people when they first take a bite.
There is no question that brussels sprouts have a lot of haters out there and this week there were 2 or 3 people who tasted this salad and said it was the first time they every liked the little mini cabbages. They loved the salad and even admitted that the sprouts tasted great and worked well paired with all these other ingredients!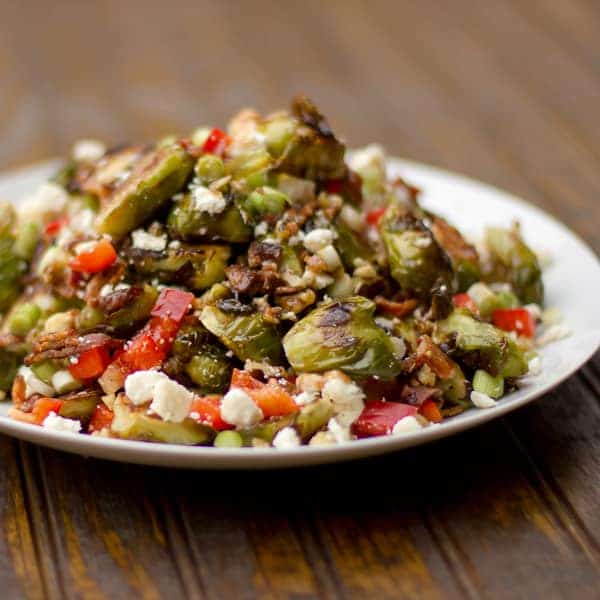 I served this salad warm, but it could also work well with the brussels sprouts being warm. Toss the sprouts into the salad right when they come out of the oven for a different take on this salad.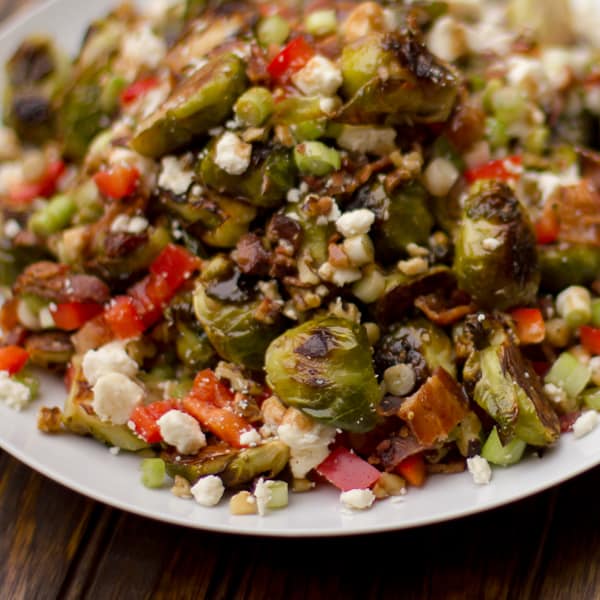 Check out these other brussels sprouts recipes!
Roasted Brussels Sprout Salad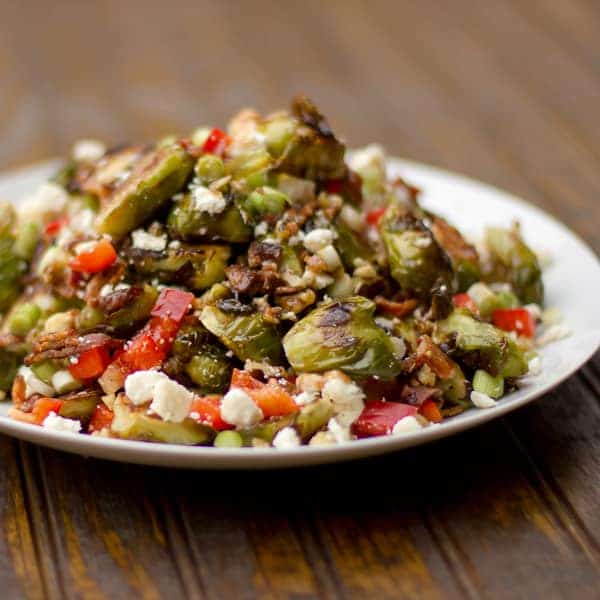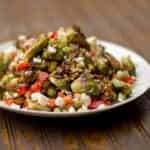 Print
Roasted Brussels sprout salad recipe with bacon, walnuts, feta cheese, green onions, red peppers and a balsamic vinaigrette. Instructions for how to roast brussels sprouts.
Servings: 6 people
Ingredients
25 brussels sprouts
3 tbsp vegetable oil
12 bacon strips
10 green onions , thinly sliced
1 red pepper , diced
1 cup crumbled feta
1/2 cup toasted walnut pieces
1/2 cup olive oil
1/3 cup balsamic vinegar
2 tbsp dijon mustard
4 tbsp brown sugar
1/4 tsp salt
Instructions
Cut a thin slice off the stump of each brussels sprout and remove any loose or old leaves on the outside of each sprout.

Slice each of the brussels sprouts lengthwise, toss in the vegetable oil and spread out on a baking sheet.

Bake in a 400F oven for 20-25 minutes, flipping them halfway through the cooking time. Cool completely.

Cook the bacon until crispy and crumble into small pieces.

In a large bowl, toss together the roasted brussels sprouts, crumbled bacon, green onions, red pepper, feta and walnut pieces.

Make the vinaigrette by whisking together the olive oil, balsamic vinegar, dijon mustard, brown sugar and salt until smooth and emulsified.

Toss the vinaigrette into the salad so that is evenly coated.