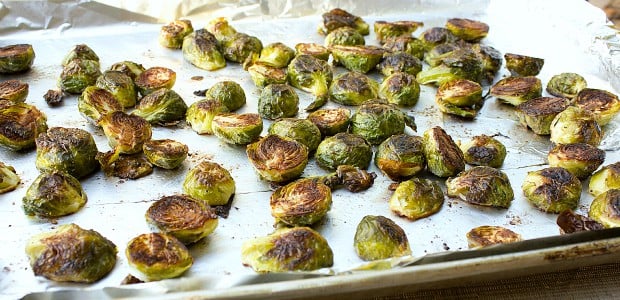 There are times when simple is best and that is exactly true when it comes to brussels sprouts. I have had brussels sprout casserole before that is creamy, cheesy and trying its hardest to hide the truth that brussels sprouts are in there. It was ok, but nothing like this recipe. These roasted brussels sprouts are so simple to make and they celebrate the wonderful flavour of these veggies that resemble little mini cabbages.
Packed with nutrients, brussels sprouts are low in calories and carbs, yet have high levels of protein, vitamin C and K. One serving of brussels sprouts yields 81% the daily value of vitamin C.
Roasting brussels sprouts take minutes to prep and get in the oven. Not only that but they are sweet, toasty and full of flavour. This recipe is the perfect weeknight side dish!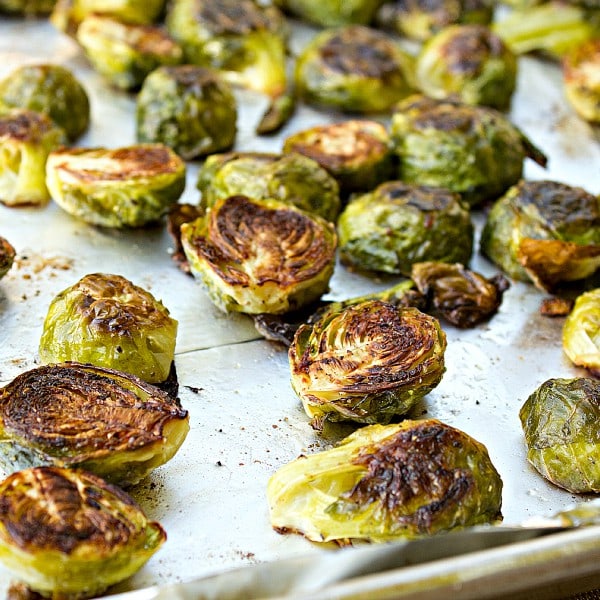 If you want to try a unique salad that is a delicious way to have these roasted veggies, then check out this Roasted Brussels Sprout Salad!
Roasted Brussels Sprouts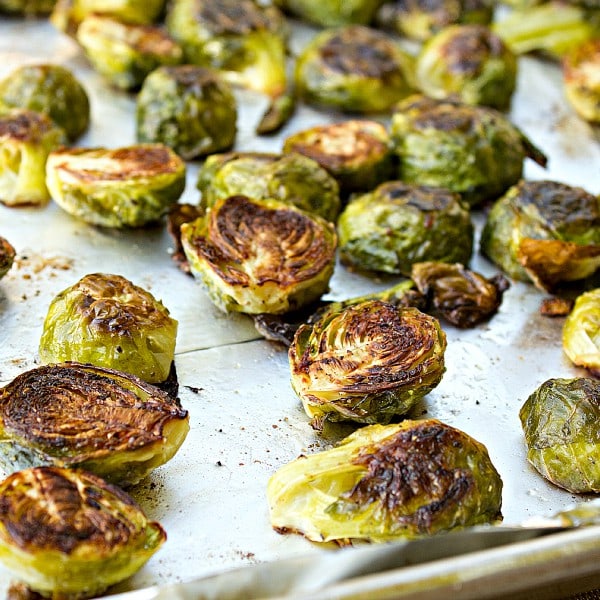 Print
Roasting brussels sprouts take minutes to prep and this recipe shows how to cook them in the oven Roasted, sweet, toasty and full of flavour.
Servings: 4
Ingredients
1 pound brussels sprouts
3 tbsp oil
salt and pepper to taste
Instructions
Cut a thin slice off the stump of each brussels sprout and remove any loose or old leaves on the outside of each sprout.

Slice each of the brussels sprouts lengthwise.

Toss in the oil and spread out on a baking sheet.

Sprinkle some salt and pepper on the brussels sprouts.

Bake in a 400F oven for 20-25 minutes, flipping them halfway through the cooking time.